Begum Mary Enam, the wife of former Air Chief Air Marshal Muhammad Enamul Bari, held positions such as Chief Patron of the Ladies' Club and President of BAFWWA. She did a lot of work for the women's cause during her three years as the president of BAFWWA. She feels she has been privileged enough to hold such respectable positions, positions of power and that women in such positions should give back to the community. With great power comes great responsibility is her mantra.
 How did you get involved with golf?
I got involved since women's golf started in Bangladesh. In 2002, AOC Zahur Bhai started women's golf. He used to look after everything and did a lot for the development. Then my husband came in 2003-04. My husband knew everything like the back of his hand. I used to watch him work and see people play even though I never played golf before. I used to play badminton and table tennis at university, but only started playing golf after my husband became AOC.
Why do you like golf?
This game has a very close relationship with nature. Such clean and green grass soothes one's eyes. It helps you physically too as you have to walk along the course. It helps you make bonding with people.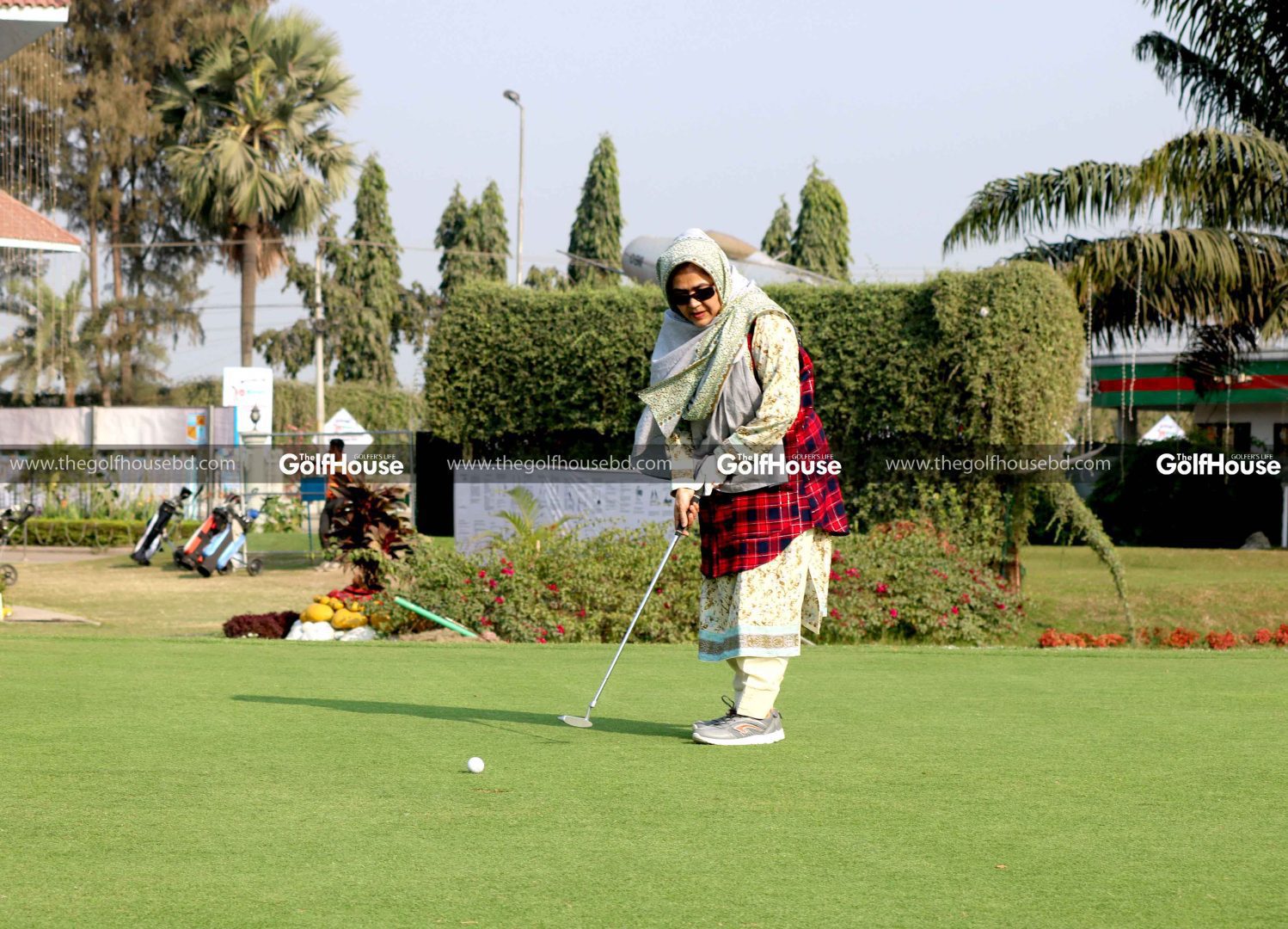 How was your daily routine before you played golf and how is it now?
To be honest, I'm not a serious golfer. I played badminton at national level during my university days while I became good at table tennis after playing with the air force officers and their spouses. Those are fast-paced games while golf is a calm and slow-paced one which suits me at the current stage.
……………………………………………………………………………………………………………….
Also read: SHAHEEN HOSTS 2ND BIMAN GOLF TOURNAMENT
……………………………………………………………………………………………………………….
Table tennis became my passion after coming to the air force. Once my husband was done with flying and his office work, we used to go to the officers' mess and play there. Wherever I get opportunity to play, I do play table tennis.
 Do the other members of your family play golf?
My son plays lawn tennis. I have two daughters, who are married. I am the most sporting person in the family. I think everyone should play golf if they can manage time because it is beneficial for both mental and physical health.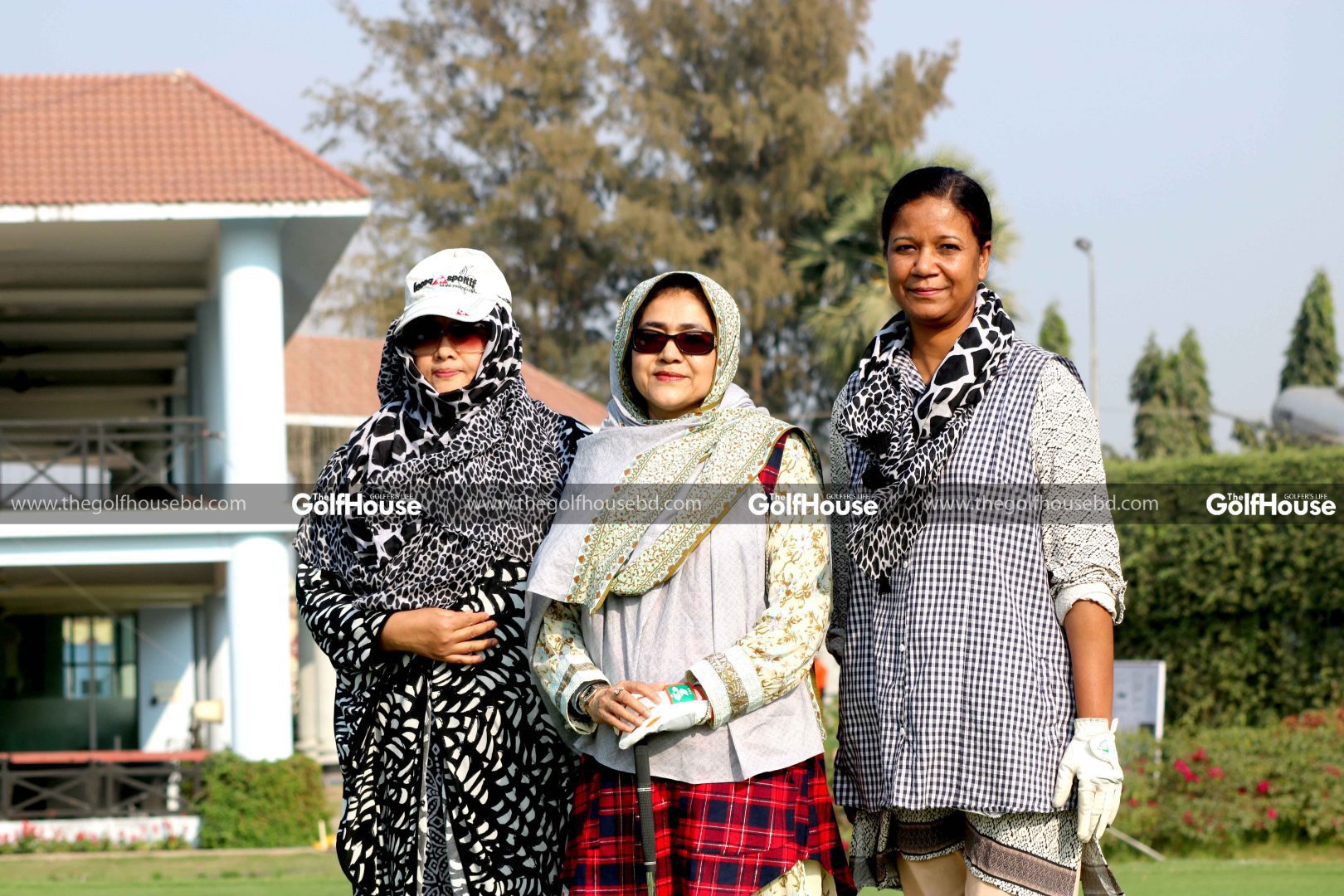 Which golf courses have you visited or played in?
I have played at the Shaheen and KGC and liked both courses very much. I have been to golf courses in Myanmar and those places are really breathtaking. There are so many golf courses there that we can't even imagine.
What sort of work do you enjoy most?
Allah has given me this privilege of being the wife of the Air Force chief. As the wife of Air Chief, I held two positions – Chief Patron of the Ladies' Club and President of BAFWWA. During my three years as the president of BAFWWA, I tried to do my best. I was in different positions of the organisation for a long time. In a nutshell, I like to serve people. The privilege that we get bestows us with the responsibility of giving back to the community. I was also involved for some time with an old home in Dhaka. I want to do something for less privileged people.