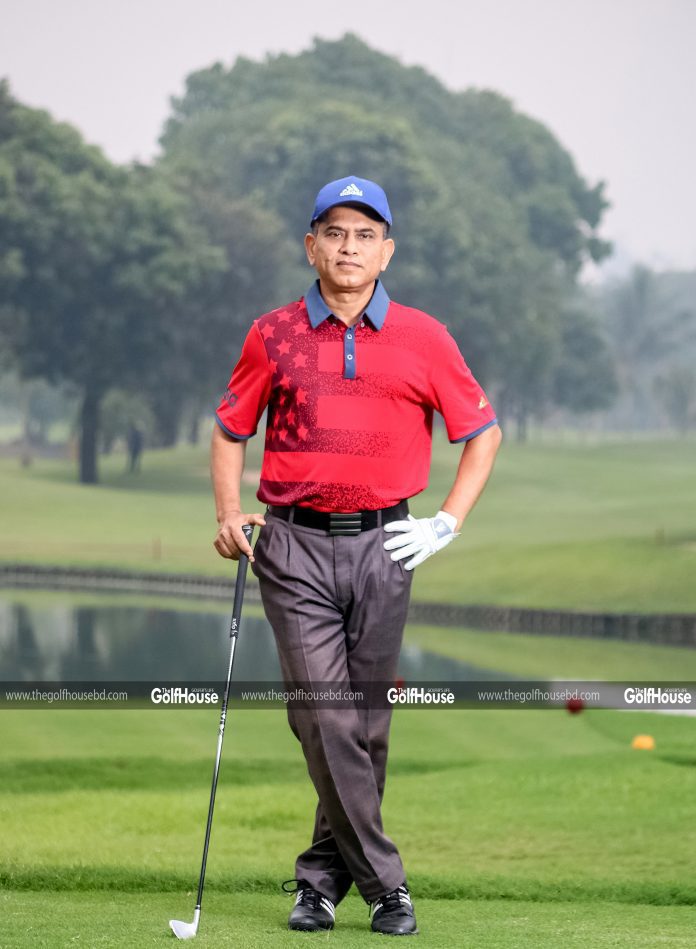 AKM Abdullahil Baquee needs to be introduced. He is the Senior Vice-President of
Bangladesh Golf Federation and the mind behind many a development work of
Bangladesh golf. Although his association with golf has been only a decade, but this short time has seen a sea-change in Bangladesh's golf. From Siddikur Rahman's Asian Tour wining, Bangladesh has been hosting a number of Asian Tour, Asian Development Tour and PGTI events – all these things happened during this time.
Here he speaks with TheGolfHouse editor Nazrul Hosen Ayon about his personal golfing experience as well as different organizational and administrative aspects of the game and the challenges the game faces in our country. The BGF's Senior Vice-President is hopeful about hosting the Asian Tour in Bangladesh regularly.
Q: Tell us about your first golfing experience.
A: I started when I was in Rangpur at around 2008. There was the old golf course where I started playing the game.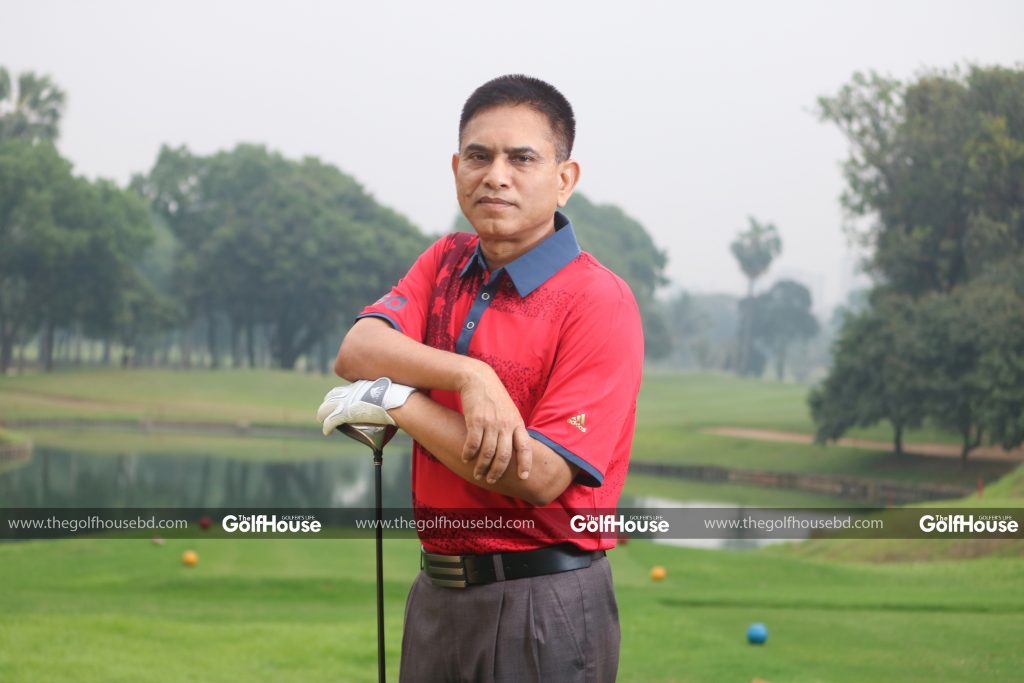 Q: Which aspects of the game attract you most?
A: The best thing about the game is, you can spend a long time in a green environment with likeminded people around you. It gives you a quality time. At this age, we cannot expect perfection. Those who pick the game up early can strive for bigger things. But for us it's about playing and enjoying the game, maintaining a certain standard.
Q: What is your golfing routine?
A: I don't have any specific routine. If I can find a slot, I start playing with a flight. But if there is no slot, then I go to the driving range and practice.
……………………………………………………………………………………………………………….
……………………………………………………………………………………………………………….
Q: What are your favorite golf courses?
A: I haven't played much abroad. At home, KGC is obviously my first choice.
Q: Who are your favorite golfers abroad?
A: Ricki Fowler, Rory McIlroy, Tiger Woods – these are some of the golfers I follow mostly.
Q: Your golfing nightmare?
A: Sand/bunker is a big nightmare for me. Maybe I'm having a great game and suddenly I hit the bunker and the game unravels completely. Then sometimes I have even failed to win trophies by missing one-foot par.
Q: Most memorable experience in golf?
A: There was a conference I attended at St. Andrews, which is probably the oldest course in the world. They allowed us to play a round after the conference. That is my most memorable experience. Then again, I went to the Olympics in 2016 as Siddikur Rahman was playing. I saw a lot of great golfers there which was a big thing.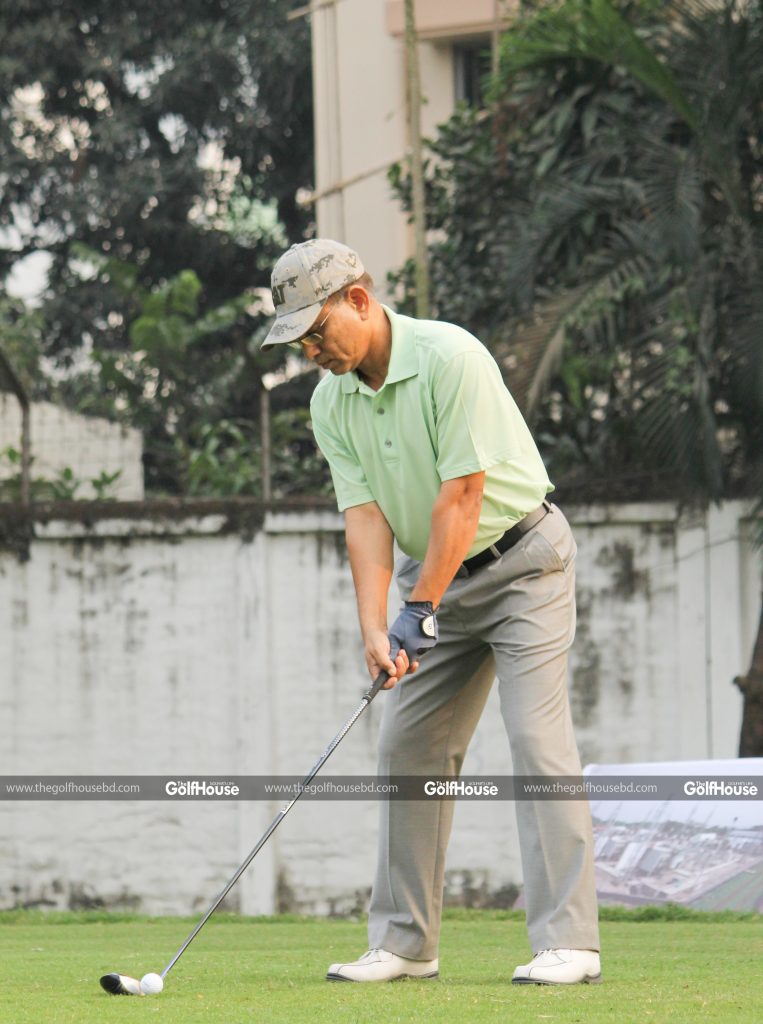 Q: Let's turn to administrative aspects now. BGF is the apex golfing body in Bangladesh. How is BGF nursing golf?
A: BGF has two things to focus — one is two regulate the clubs and the other is to project the country's golf in the world. We help the clubs to become more professional and encourage them to produce more golfers while also taking the best to overseas events to project the country's golf. Regulating the BPGA also falls under our jurisdiction.
Q: The first Asian Tour, in a sense, has taken the game to the common people. What is your opinion about the impact of that event?
A: Bashundhara Group did a groundbreaking job in that regard. They spent a lot of money to introduce our country's golf to the rest of the world. It is our duty to continue the good work by holding the Bangladesh Open every year. The performance of the locals improved in each of the three editions, so the continuation is very important because it helps the locals compete against the international players. We should host as many international tournaments as we can in order to give the professionals a chance to flourish.
Q: Is there a possibility of an Asian Tour event being hosted this year?
A: We are hopeful that we can host an Asian Tour event in May this year.
Q: How was the last season according to you?
A: We held one Asian Tour event, two PGTI events one of which was co-sanctioned by ADT. So we had a vibrant season last year.
Q: New golf courses are opening up in remote areas. We know about Ramu and Rangpur. Are there any other initiatives being taken?
A: The basic idea is to have a golf course at every cantonment. A golf course is a way of entertainment. A golf course takes a huge amount of land and management, which is very difficult for companies at the private sector. Since armed forces are a disciplined, well-organised and a massive force, we can do these things properly. Every cantonment is having these courses, be it a nine-hole one or an 18-hole one. We can have even smaller-scale courses.
Q: Every golf course is starting small-scale training program. Does BGF have any plan for regional academies apart from the existing one?
A: We don't have any such plan at the moment. You see golf is a very expensive game. It is not like football or any team sport which can be played with minimum equipments. You need real estate, logistics, management and expensive equipment for this game. So it will take some time to spread the game countrywide. There are also some organizational and financial issues involved.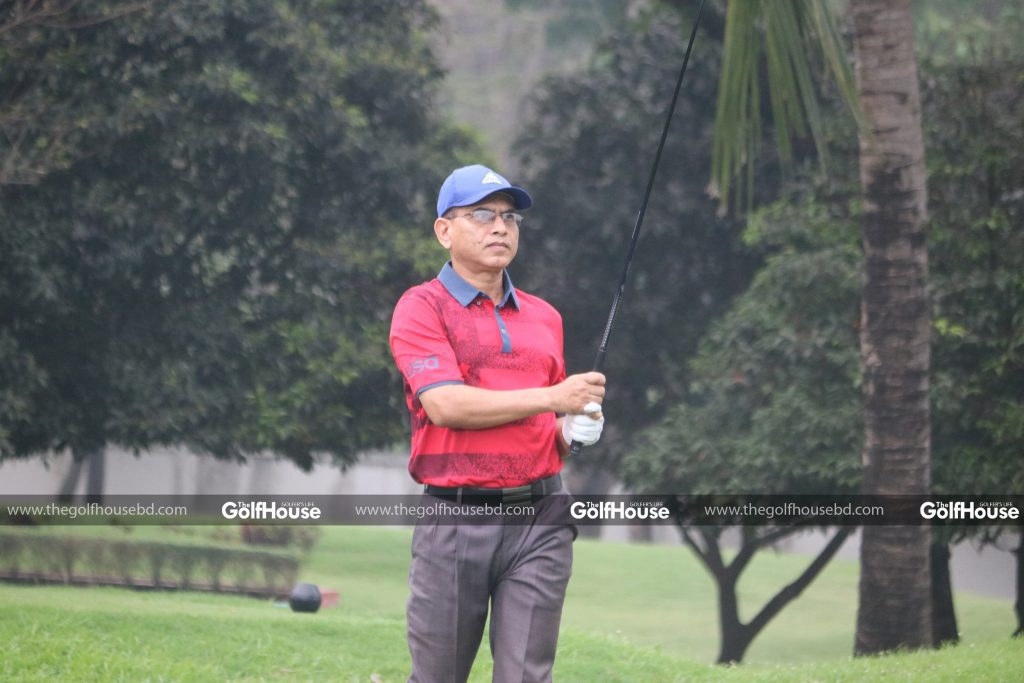 Q: Media plays a key role in promoting any sport. In that regard BGF has taken on board TheGolfHouse as its media partner. Is the BGF pursuing any other such activities to promote the game?
A: The more the game will get popular, the more publicity it will get. It works the other way round too. And of course the more economy booms, the more will be the focus on golf. So now we have started with one publication, but maybe more will come in future.
Q: How an enabling role can media play in promoting the game?
A: News is the commodity of media and media will provide only that news which has demand. The more there will be clubs and players, the more will be the demand.
Q: There is a negative tendency prevalent among a large part of the young generation in that they become too much addicted to social media. Don't you think golf can play a role of a saviour in that regard?
A: I attended a conference where it was discussed how to keep young kids attracted to golf. Why will youngsters spend five-six hours on the golf field while he can play a football game within one-and-a-half hours? We will have to make it interesting. Firstly we will need to broaden the base of the game by making it more interesting and provide the earning opportunities from this. However, golf can make a tremendous change in a man's life. This message needs to be relayed across to people who don't play the game.
Q: TheGolfHouse has been working since 2015 to promote and spread the game. Any suggestion on how we can improve its quality further?
A: I am very happy with the quality of the magazine. Contents, photographs and style – everything is quite well. However, you will have to work to increase subscription of the magazine. With increased subscription the game will be more popular among people, not only in Bangladesh but elsewhere as well.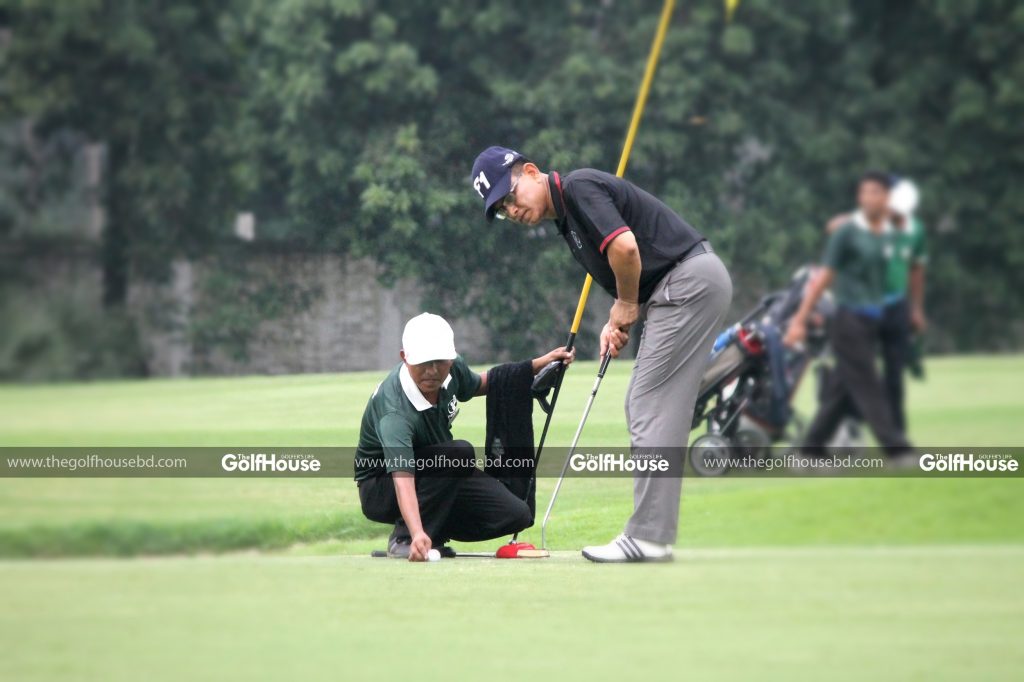 Q: Last but not the least TheGolfHouse is promoting the tagline that golf will be the second biggest sport in Bangladesh by 2025. What do you think about it?
A: Having a tagline or a target is a good thing. I won't say it is unachievable. What we have achieved in cricket we can achieve in golf too. If Siddikur Rahman can do it, why not other golfers? Once we used to think Rakibul Hasan was Bangladesh's best cricketer and no one could surpass him. We used to think no one can be as good as footballer Salahuddin. But we have got better players since. We can think now that it would be difficult for anyone to be better than Siddikur Rahman, but you never know. In 2025 we may have a few players who are better than him. Anything is possible. You have to have the dream.