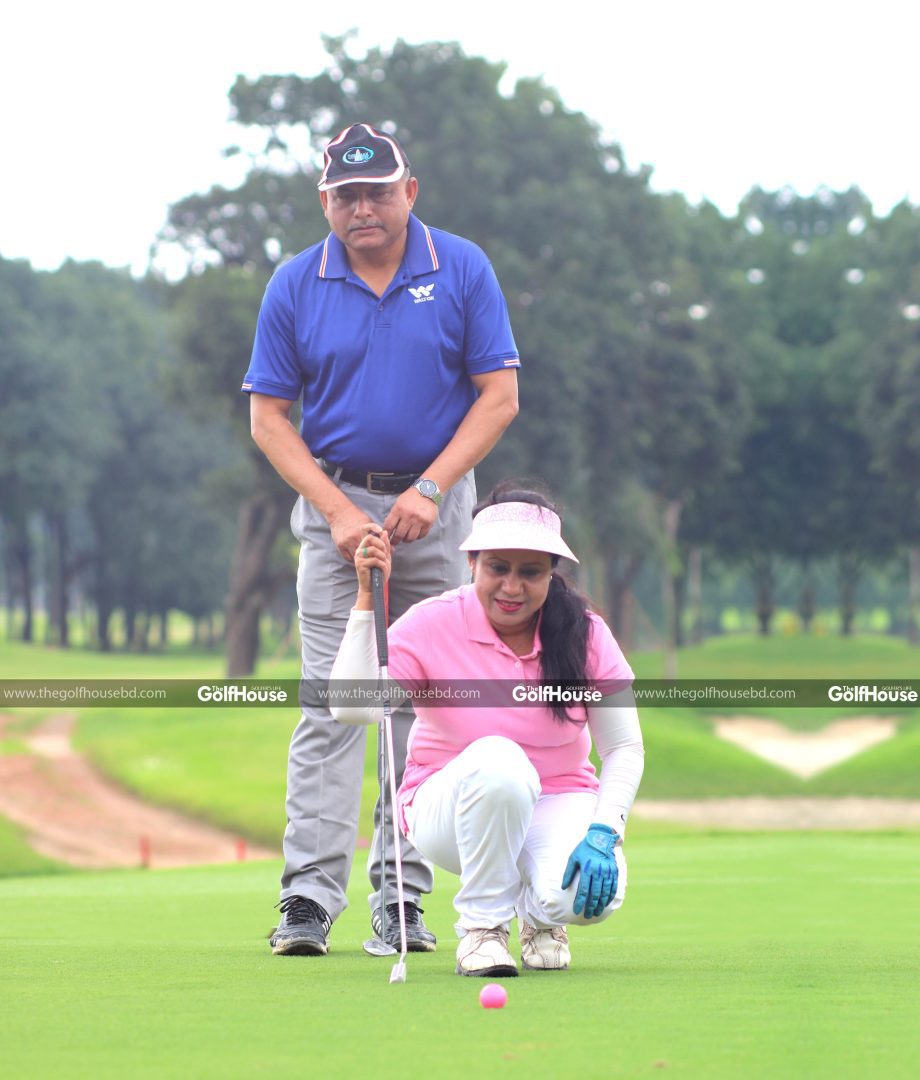 Mr. Azizul Islam is a doctor at Bangladesh Army while his wife Neela Aziz is a lawyer. Although they are from two very different professions and stay busy throughout the day with their work, golf brings them together in the afternoon. They feel that spending time with one's spouse in such environment can only make the bond stronger. Hence they urge all the couples to explore the game of golf and enjoy the lifestyle that it brings.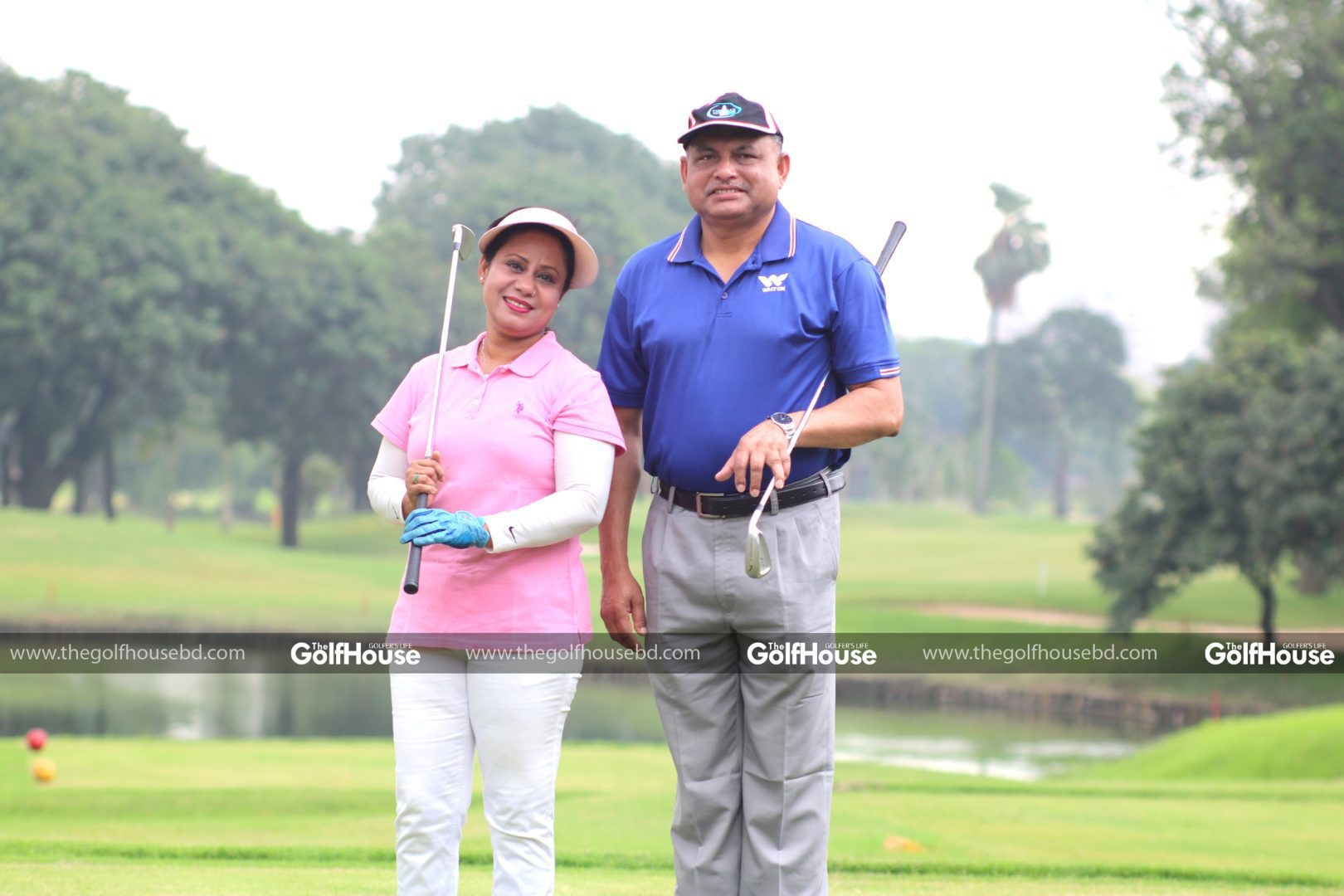 How did you get involved with golf?
Neela Aziz: It was around 1999-2000 that we started playing golf. We were posted in Comilla during that time. My husband used to go to the Mainamati Golf and Country Club, so he took me to the club one day. And after seeing the green and the fairway there, I instantly fell in love with it.
Azizul Islam: The golf club had just restarted its operation at that time. I noticed the seniors were going to golf instead of tennis. I wondered why they were leaving an exhausting game like tennis for golf. They said, come with us and see for yourself. I later found that golf was indeed a very enjoyable game. Then both I and my wife became members of the club.
……………………………………………………………………………………………………………….
……………………………………………………………………………………………………………….
Mrs. Aziz is a lawyer. You have kids too. How do you manage time for golf?
Neela Aziz: I work as a law advisor in Sonali Bank. I also have my family and kids to look after. But still when I get time for myself in the afternoon, I try to devote it to golf.
Azizul Islam: The main thing here is that you need to have the interest to manage it. If you have the liking or passion towards something, you can definitely make time for everything. She had all that passion, interest, keenness and devotion which is why she could make it.
Golf is called a game of life. Since you are a doctor by profession, you must be able to explain it better.
Azizul Islam: Indeed. I have, in fact, written an article on it, titled 'Golf is a psychological game'. Golf is a very healthy game. You don't get fairway, the green and the open air elsewhere. When you play golf your blood pressure and pulse rate will be under control. If you have anxiety, it will go away. Your diabetes will reduce. From a social aspect, you will have a wonderful time interacting with people.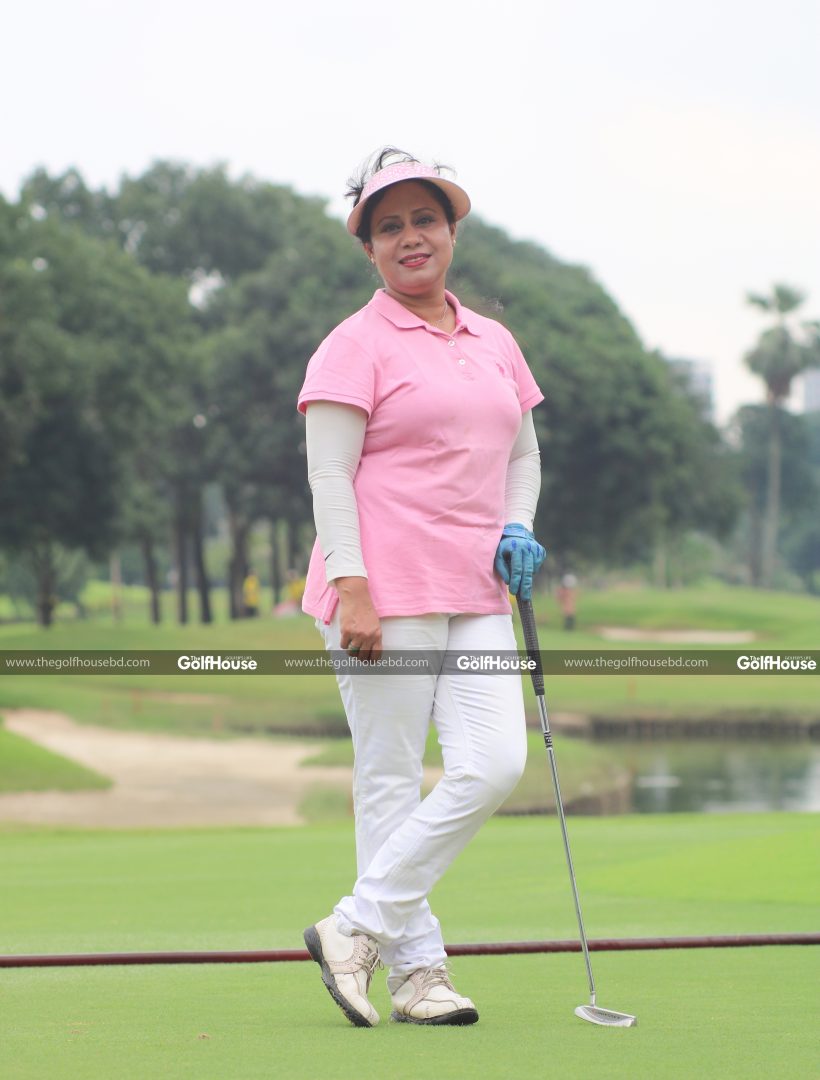 Do the two of you play together?
Azizul Islam: Yes, we do play together and correct, analyze each other's game – making fun of the mistakes and appreciating the good efforts.
Who plays better among you two?
Azizul Islam: My wife definitely plays better. I'm not at her level as I cannot go all the time for being a doctor. But I support, advocate and admire that she plays well. I have all my support for her game.
Tell us about your golfing achievements.
Neela Aziz: Becoming club cup champion is one of my most memorable achievements. I won the Aga Khan Gold Cup, Korean cup and many more this year. This has been a pretty successful year for me.
Which one is your favorite golf course?
Neela Aziz: My mother club is the Mainamati Golf & Country Club. So I miss Comilla a lot. I miss Bhatiary too. I have played in a number of clubs around the country.
Azizul Islam: Since I am only playing more these days, my favorite club would be KGC.
Who are your favorite golfers?
Azizul Islam: We get to see many players on TV these days. But still Tiger Woods is the one I think everyone follows. You talk about style, you talk about precision, you talk about excellence – Tiger Woods has it all. At home, obviously Siddikur Rahman is our favorite.
Did you ever think or dream of becoming a pro?
Neela Aziz: It happens often. When we started playing there weren't too many local women who played. Most of the women golfers were foreigners. Now it has changed as there are many local female golfers who are doing well. I would like to see some of the women golfers turn professional.
What challenges do you have to face as a female golfer?
Neela Aziz: There are obvious challenges including taking care of the family and kids, and if you have a job outside, taking care of that too. Without the support of family, I don't think any woman can continue playing golf on her own.
Azizul Islam: I think women have rather easy access. They get more respect here. The challenge for them is taking care of family matters. However it's the interest and keeness that is important as I said
Which aspect of golf attracts you most?
Neela Aziz: I love the green nature of the sport. We can breathe fresh oxygen here which we hardly get anywhere else. Then there is the social aspect of the game. We can socialize with other people; spend a good time with family members. We feel like we are one big family here.
Azizul Islam: For me the green and fresh air is a factor. But interaction is a very important thing for me. The social interaction is the most important thing for me because away from this place we don't get the opportunity to get together.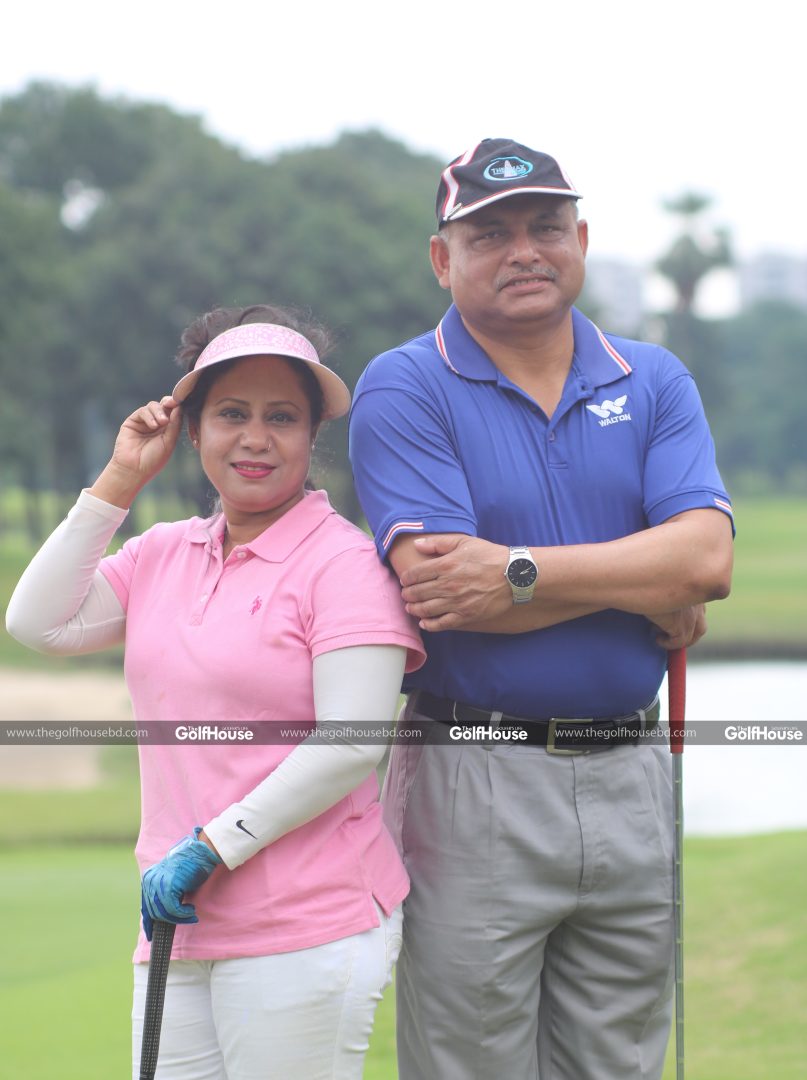 Any message to homemakers and male golfers who are not playing yet?
Neela Aziz: I would ask all homemakers to try and come to the golf course. They should look at the environment here and try their hands on golf. Even if they don't feel like playing, I'm sure they will have a great time just enjoying the environment and company.
Azizul Islam: I believe all the husbands are helping the ladies because without the ladies the improvement in golf will not be complete. Come, join golf and enjoy golfing.