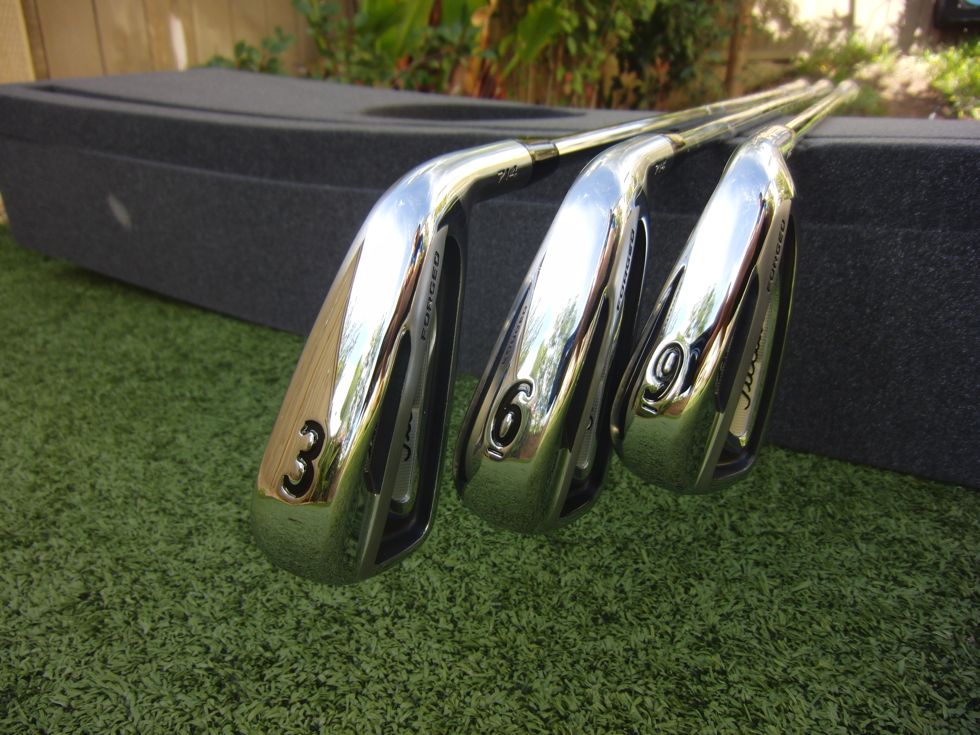 Any athlete worth more than a glance knows that skill is enough to carry them through the day, but the gear that helps them perform is often a very important aspect to their game. When it comes to the game of golf, the right clubs, balls, and even the shoes that a golfer wears can affect their performance. Their clubs however are without a doubt among the most important part. Without a club, a golfer cannot hope to do what they do best. It can be argued that the balls are just important and such an argument would be completely valid, but let's face it, without the club, golf would become a very different sport.
To the average person that might visit a golf range or even shoot 9 holes every blue moon, a club is a club. When it comes to the discerning golfer however one club is most definitely not like another. Even trying to argue this point with a discerning golfer would be an effort in futility. The price of clubs however is often another measuring stick as to how effective they are at elevating a player's game. The right club can shave a stroke or more off of a golfer's game, adding to their power, accuracy, and can even give them an enhanced touch that will heighten their level of play. But like with most things, there is a cost for such precision instruments.
5. Callaway Apex Pro 16 Irons – Steel at Golf Galaxy – Golf Club- $1,199.99
The Callaway Apex Pro 16 irons are known for having a stiff flex and were made using Tour-influenced shaping, along with a design that offers a classic look that many players tend to demand. This club is a premium forged iron that is specifically engineered to the specifications of world class players and those that know the difference between a good club and a merely adequate one.
4. Titleist 714 AP2 Irons- $1,099
Titleist irons are engineered with the type of precision that allows for optimum flight and increased distance with added forgiveness to help with those close shots. These irons can also grant more carrying distance and add to the overall flight of the ball with improved trajectory control. The dual-cavity that is featured on this club and its high MOI design along with the high density tungsten weighting can offer increased ball speed across the face, which will be able to result in the increased forgiveness and more consistent speed that can lead to better distance control. Along with this, its progressive CG location gives the club a chance to create a sustained flight and a solid feel. This club doesn't just make its owner look like a professional, it helps them to hit like one as well.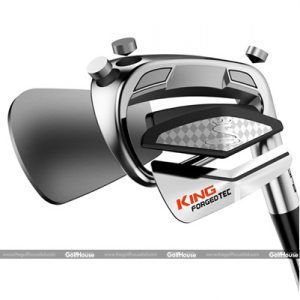 3. Cobra King Forged TEC Irons – Left Hand – 4-GW (Stock Set Comp) – Stiff Flex- $1,099
The Cobra King is known for offering a stiff flex and a design that includes a five step forging process that is responsible for an enhanced cavity that can deliver the feel and precision of a professional tour iron and the desired forgiveness and distance which players of all skill levels can appreciate. On top of this, the club features several cunningly placed tungsten inserts that shift the center of gravity just enough to place it behind the impact zone. This club has a solid feel, can increase ball speeds, and can also improve the spin and shot control thanks to its exhaustively researched design.
2. Titleist 716 AP2 Irons – (Steel) 3-PW- $1,999
This is one of the many clubs that is Tour-proven and grants a pleasing distance with each swing and consistent speed that is prized among golfers. Made with high density tungsten weighting this club has a low center of gravity that allows for perfect alignment at the point of impact and can grant even more speed than normal. Wthe 716 AP2 has much more feel and forgiveness thanks to its unique design than many other clubs, and is more advanced as well as solid in the grip. Thanks to its carefully engineered design it is also able to offer an increase at the moment of inertia that can give more speed on off-center hits.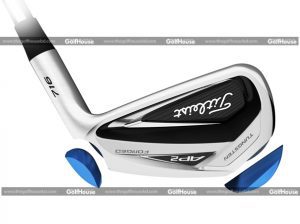 1. New Honma Golf Japan World Tour Set – $9,850
This set of 14 clubs includes everything the distinguished player needs to up their game. Each club features a highly engineered carbon shaft that is made in Japan and is of the highest quality. To add to the lure of this particular set the clubs are able to be customized to the level of skill to insure that the loft, shaft, and flex are able to meet the desired requirements of the individual.The basic specs for these clubs include a titanium crown, titanium-forged face, and a high density forged shaft. The shaft length can vary in length from 40 to 54 inches, and the clubs offer a typical loft of 45.5 degrees. Overall this set is perhaps the best that a golfer can get for the price, and will be able to help with the precise and very skillfully crafted designs.
Golfing has for a long time been considered a gentlemanly sport, and with the inclusion of women that distinction has not been abolished, but instead adapted to include those ladies that wish to enjoy the game as well. For each and every person that desires to see their game improve however it is necessary to note how the game, and the clubs, have had to change throughout the years. The earliest clubs were great for their purpose, but over the years the designs have had to change to incorporate the evolution of the game and the desire to eliminate faults and challenges that might have stood as impediments otherwise.
Just like any sport, golf is a game that has gone through its growing pains and its moments of transition to become the sport it is today. Without adjustments and a complete overhaul of the equipment used, namely the clubs, it is likely that golf might never have continued to grow in its popularity. As of today, the more sophisticated clubs tend to be the favorite of those that wish to ascend to the next level.