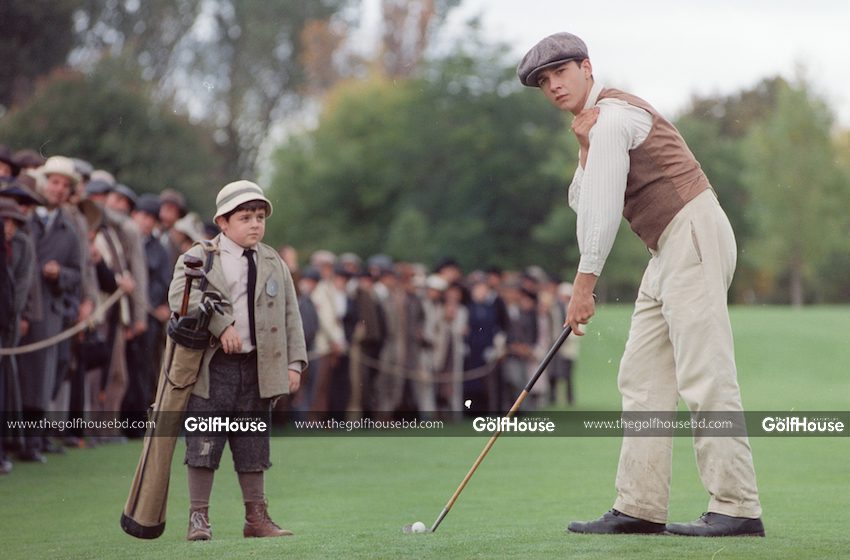 by Samiur Rahman
Probably, watching movies is not the favorite pastime of golfers. Without being a couch potato, watching movies and eating pizza and cola; a golfer will rather take a walk or shed some sweat in the gym. May be that is the typical idea, a social stereotype! But sometimes, best way of doing great in the course might be staying out of the course. Monsoon is approaching, the weather might decline even the keenest of the golfers a chance to swing his or her arms. In such catastrophic day, instead of playing golf; play a movie, which has golf as the key element. If you are looking for, here are some suggestions.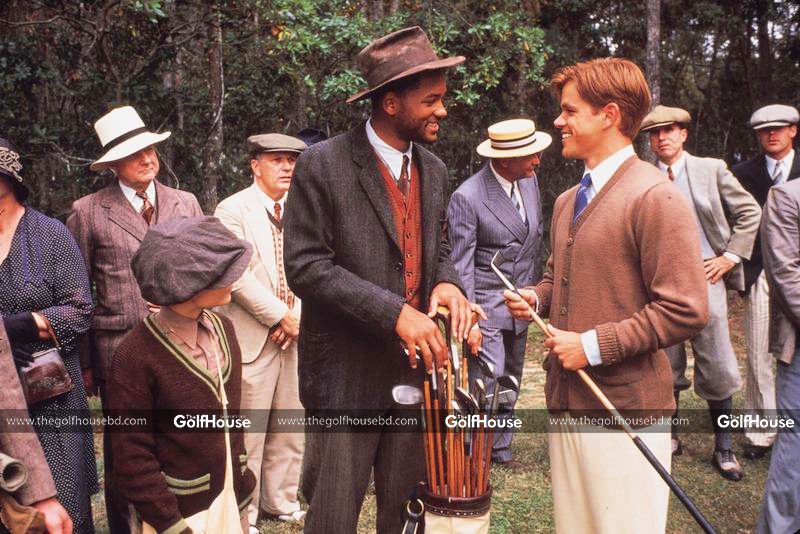 Set in the backdrop of Great Depression of U.S.A, director Robert Redford presented his silver screen adaptation of the book " A Novel of Golf and the Game of Life" by Steven Pressfield as "The Legend of Bagger Vance". The ensemble starcast consists Will Smith, Matt Damon, Charlize Theron and last performance from academy award winning actor Jack Lemmon. Like everywhere else, In Georgia also, effects of Great Depression are tightening the rope of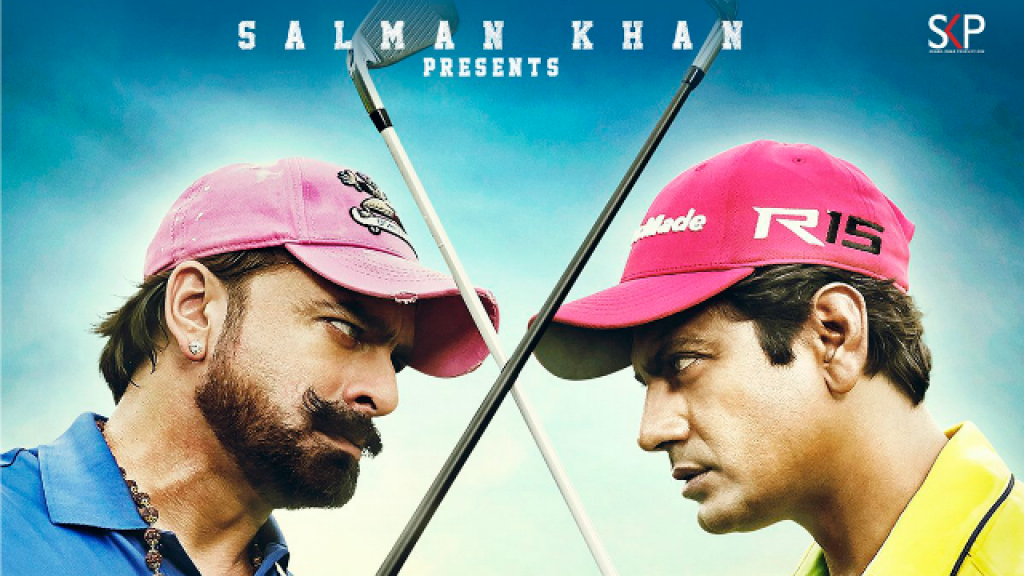 all expenditures. Once a wealthy golfer
Rannulph Junuh is suffering from posttraumatic disorder after returning from the battlefields of World War I. He became alcoholic; his family fortune is almost lost. In such predicament, came the announcement of an exhibition match with a good amount of money as prize. But the odds are not in favor of Mr Junuh. Because, the opponents were the best golfers of that time; Bobby Jones and Walter Hagen. Sounds pretty much like an underdog story? It is indeed. But there is lot more to offer. So, if the synopsis tingles your taste bud, then go for it. Beautiful Photography, great actors and some nice golfing action, "The Legend of Bagger Vance" is a wholesome meal!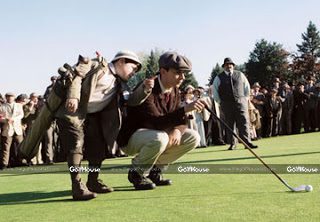 Released in 2005, "The Greatest Game Ever Played" is the biographical sketch of Francis Ouimet; who is the `father of amateur golf in the United States.' Shia lebeouf rose to stardom for his role SAM WITWICKY in the Science fiction franchise TRANSFORMERS, but that's all Visual effects and stunts. You could see Lebeouf portraying the young Francis, donning the trademark cap. Set in early nineteenth century, Director Bill Paxton wanted to tell the story of a boy from working class immigrant family, who is struggling between his passion and reality. As a 7-year-old boy, Francis watched Harry Vardon, a British Golf legend in action, which enlighten the spark of golf in him. Later, he became caddie in the posh country club. Gradually, he learned to play the game, honed new skills and became the schoolboy champion. Eventually, he got the chance to play in the U.S amateur tournament but his father became very angry about his golf and told him to do some "real job" instead. So Francis left golf, joined a sports good shop as an assistant. But luck brought him back in the course! One day, President of United States Golf Association entered his shop and invited him to play in the U.S Open. Finally, he competes in the 1913 U.S Open, which was held at "The Country Club", where Francis once worked as a caddie. Sounds pretty much like the life story of Siddikur Rahman, our very own Golf Icon? Well, champions are forged out of the hearth. Even a century ago, the struggle was similar. Switching into a lighter mode. If you want to laugh out loud, "Happy Gilmore" is the movie to pick. Adam Sandler in and as "Happy Gilmore" will tinkle your funny bones, question your golf logic, make you mad about the time you spent to perfect your swing but in the end, will make you laugh. An wanna be Ice Hockey player, who has anger management issues, is gifted with a natural swing. After failing in ice hockey, heavily indebted, suddenly Gilmore found that he could apply his swing in golf too! Later its all about how he ended up winning some big bucks and the heart of a beautiful blonde. Put your thinking cap off, get a pack of popcorn or call up some golf buddies in a lazy rainy day end enjoy the show!
……………………………………………………………………………………………………………….
……………………………………………………………………………………………………………….
Coming to some close proximity. India, our neighboring country, where people go mad about cricket but also developed a strong golfing tour. Bollywood, made their version of "Happy Gilmore", which is "Freaky Ali". Starring Nawazuddin Siddiqui, Amy Jackson and Jas Arora, "Freaky Ali" is also less golf and more bollywood flick. Ali, portrayed by Nawazuddin, is poor guy who has an ailing mother. His predicaments forced him to take the wrong side of the law, but he could not better than a petty criminal. One day, while he went to fetch some money from a wealthy businessman from golf club, eventually he was challenged with golf skills. Freakishly, Ali won the challenge! Later, Ali quit shady path, became golfer, beat the good-looking handsome guy who was wooing the fair maiden and finally gets the girl! Made in a small budget, Freaky Ali made the producer happy but the viewers gave a mixed review. If you are fond of "Inspector Khan" from "Kahaani", which was Nawaz's groundbreaking performance, you could watch him donning different avatar. Amy Jackson is the fair maiden here, and she looks appealing as usual!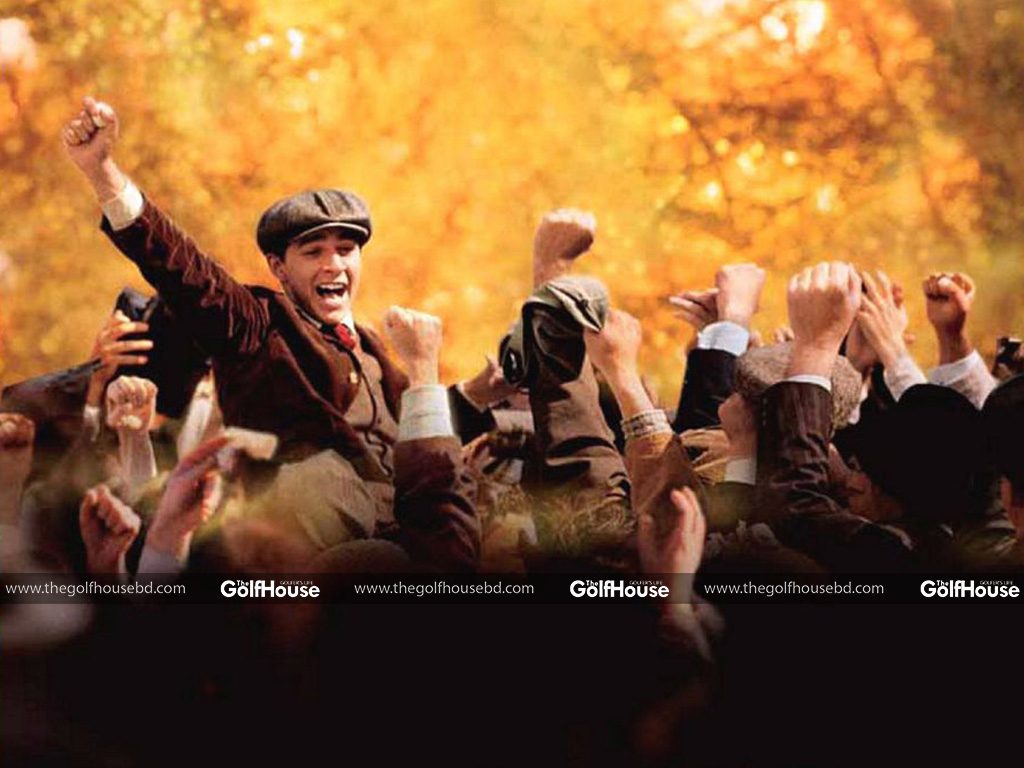 Movies on sports like Formula1, Martial Arts promise a lot of adrenaline rush, twists and turns, fast pace and action. Like the sports golf, it's more about the mind. You can indulge into some tense dramatic screenplay, which has golf in major role; a biopic which showed the making of a champion or you could go for a laughter medicine. All are equally important in life. The choice is yours. Happy Golfing.