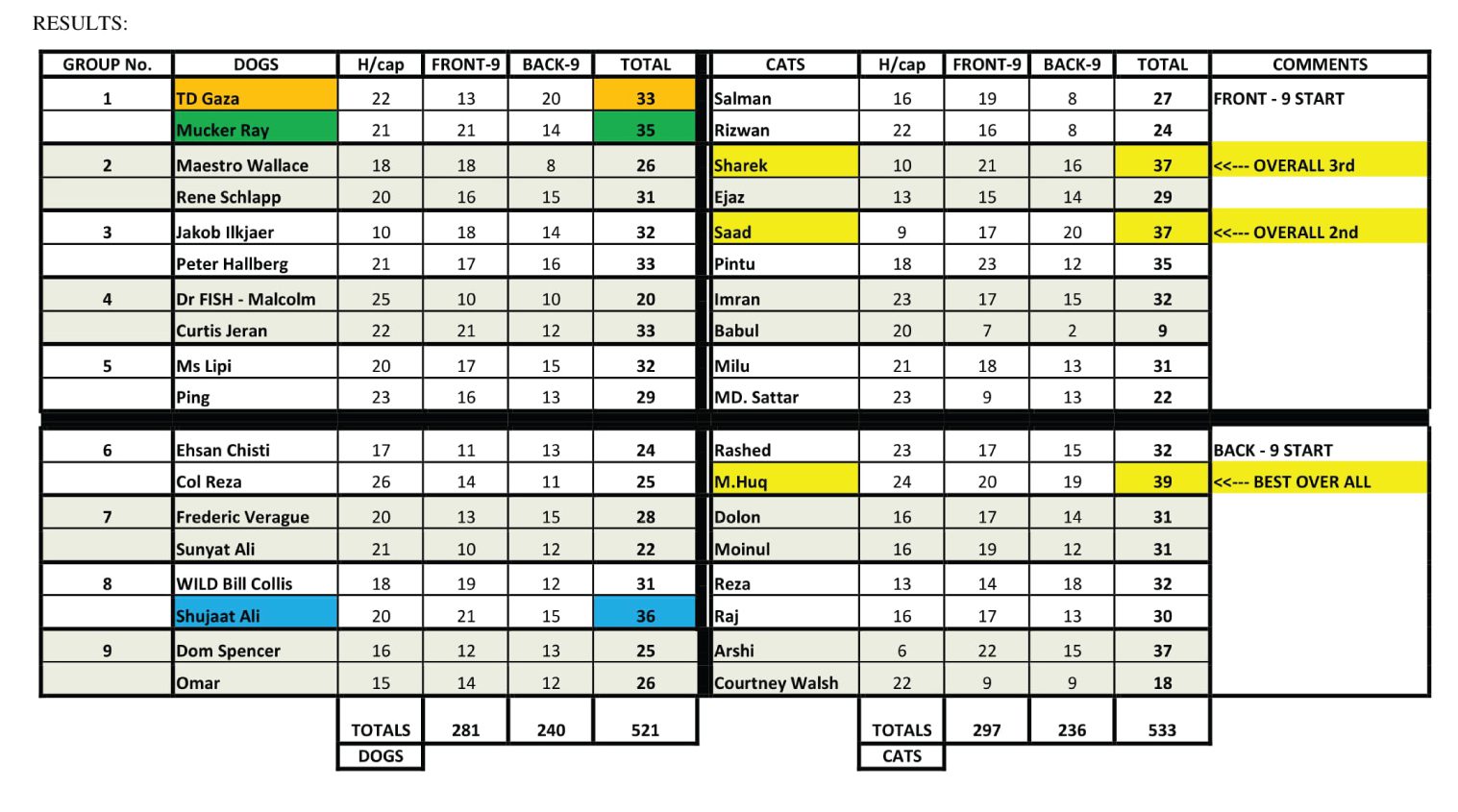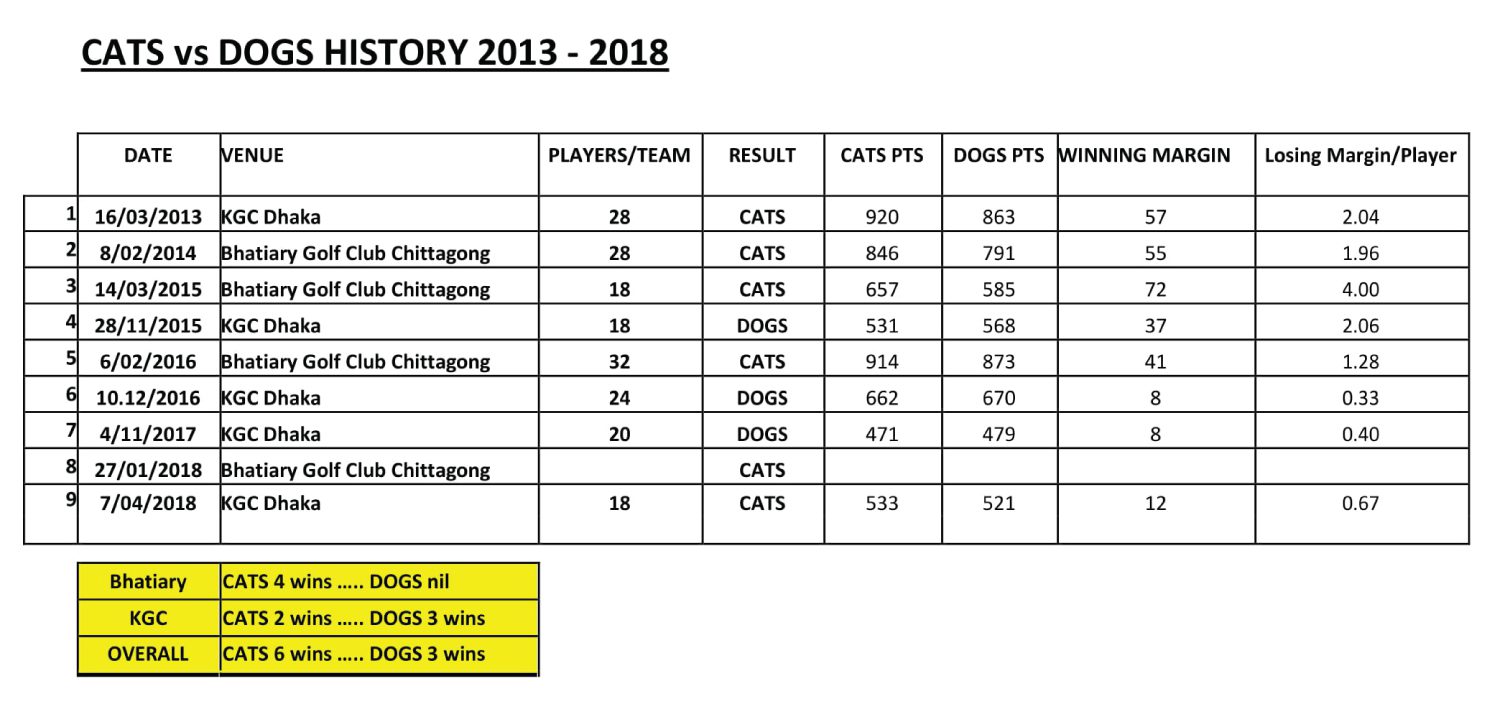 ……………………………………………………………………………………………………………….
……………………………………………………………………………………………………………….
In the true spirit of the TITANIC DOGS – CATS clashes that began back in 2013, a DOGS' PACK of 18 of the fiercest "MONGRELS" squared-off against a CAT PRIDE of 18 of the meanest "PUSSIE CATS" on the planet to fight for the MANZOOR MEMORIAL CUP. The CATS' effort was boosted by the inclusion of "Sporty CAT" Courtney Walsh, the West Indies Bowling Legend and now Bangladesh Cricket Coach….. BIG BIG TAIL WAGS AND PURRS WELCOME for TALL-MAN Courtney!!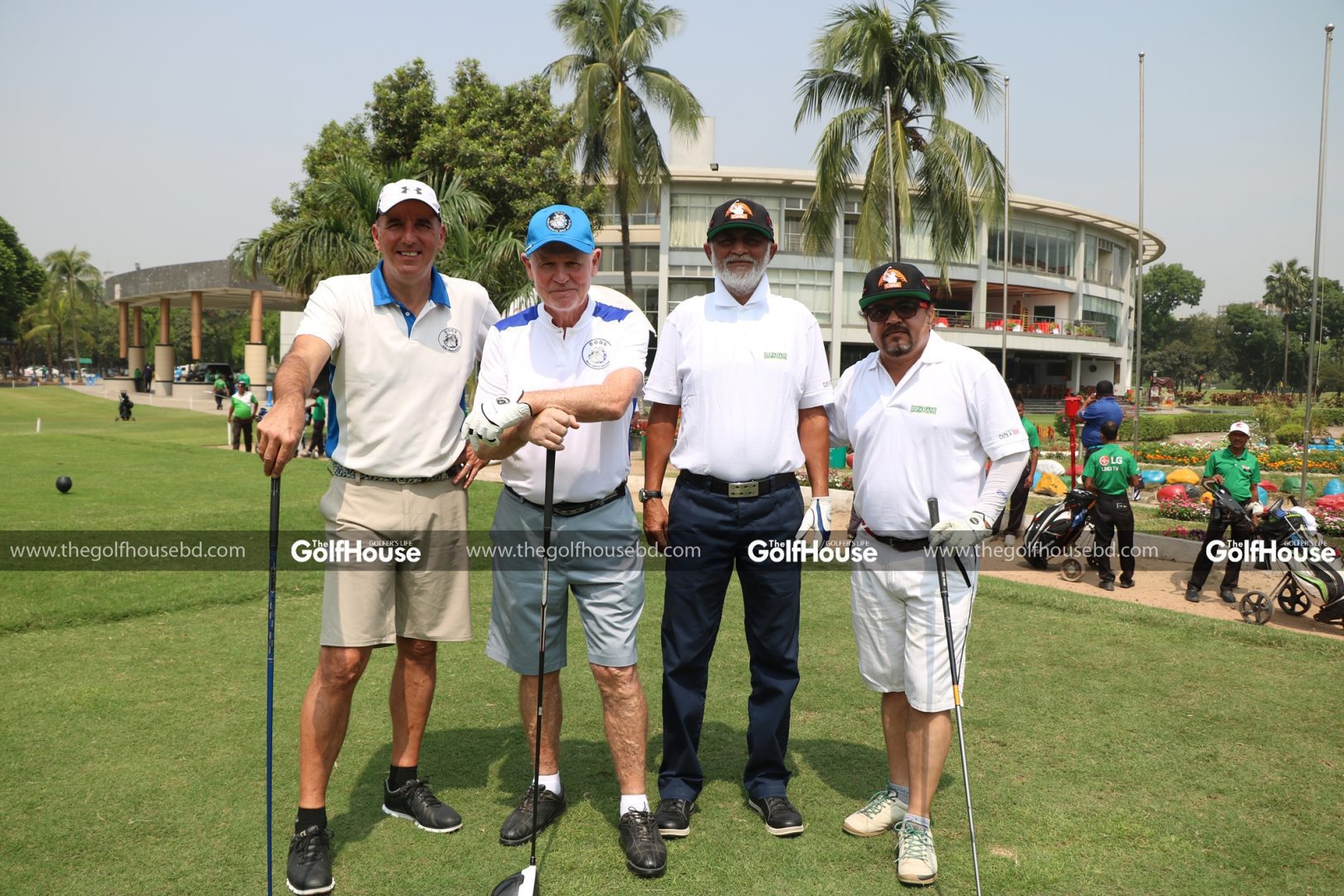 Although the CATS have dominated the event when held at Chittagong's famous Bhatiary Golf Club …. over the past few years the DOGS had managed to lift the trophy at the MIGHTY K …… that is until now! …. TOP CAT Salman Ispahani's PRIDE managed to snatch VICTORY by a 12 point margin (CATS 533 pts to DOGS 521 pts)….. The scores being the aggregate of the individual Stableford scores for each team. GREAT JOB CATS!!! …. and commiserations to the DOGS!! Note that with a winning margin of just 12 pts TALL-MAN Courtney could very well claim the VICTORY was all down to his hard fought 18 pts!!!!!