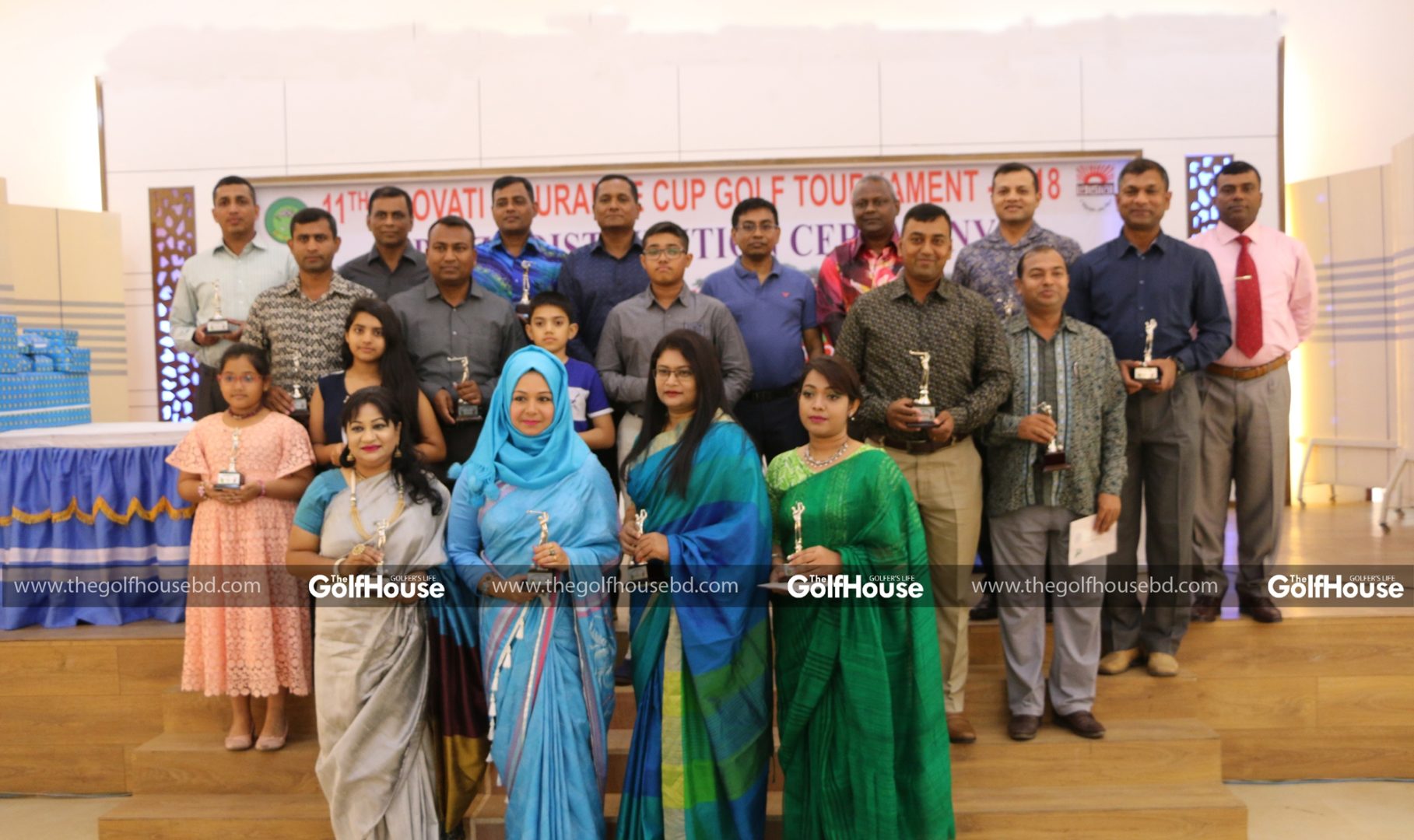 The three-day long 11th Provati Insurance Cup Golf Tournament-2018 ended through a colorful concluding ceremony at the Mainamati Golf and Country Club (MGCC) on 31 March 2018.
President of Mainamati Golf and Country Club (MGCC), The General Officer Commanding, 33 Infantry Division & Area Commander Comilla Area Major General Md Rashed Amin, ndc, psc distributed prizes among the winners as the chief guest of the ceremony.
Colonel A F M Atiqur Rahman, afwc, psc, G won the Champion trophy and Mrs Lt Col Md Saiful Islam won the ladies' event title.
……………………………………………………………………………………………………………….
……………………………………………………………………………………………………………….
Vice president of Mainamati Golf and Country Club Brigadier General Md Nazrul, ndu, afwc, psc, G, Chairman Development Committee Brigadier General Khondoker Farid Hassan, ndc, Chairman Handicap and Entertainment Committee Brigadier General Mohammad Jahangir Alam, BSP, psc, Golf Captain Colonel Mahbubus Samad Chowdhury, psc, Member Secretary Lieutenant Colonel Md Saiful Islam, Addl Managing Director, Provati Insurance Coy Ltd & Vice Chairman Bhaiya Group of Industries Ltd Mr Shakawat Hossain Mamun, General Manager (Admin Provati Insurance Coy Ltd Mr Md Mijanur Rahman high civil and military officials were present along with their families on the occasion.