By Chuah Choo Chiang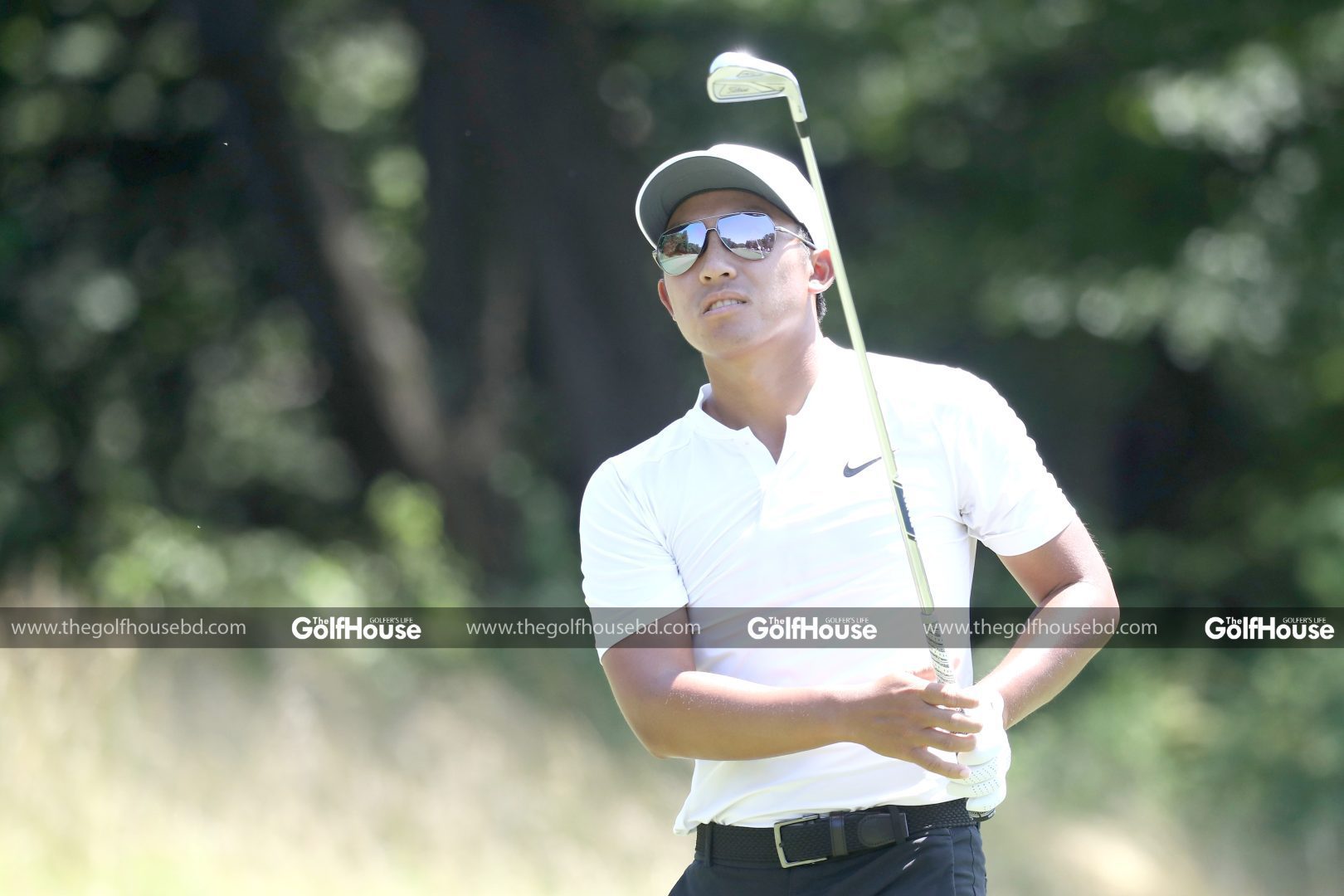 if all roads lead to Rome, it would be an apt sporting analogyto accedethat all fairways meandering across the world of golf will steer thedreamers and gifted into golfing heaven that is known as the PGA TOUR.
Representing the pinnacle of professional tournament golf, the PGA TOUR undoubtedly attracts the greatest golfers on the planet which now includes a cosmopolitan line-up of 88 international players from 27 nations.
Interestingly, each member has undertaken unique journeysbeginning from different starting pointsbut eventually reaching their ultimate destination. And many will attest that Tiger Woods has been another majorinspiration in their bid to shoot for the stars.
For Asia, a growing legion of young and exciting talents from South Korea, China, Japan, India and Chinese Taipei are now realising their American dream, with big-hitting Kiradech Aphibarnrat being the latest. Kiradech has garnered sufficient FedExCup points to virtually become the first Thai golfer to earn a PGA TOUR card for the 2018-19 PGA TOUR season.
The 28-year-old Kiradechbegan his golfing adventure on the Asian Tour where his success led him to the European Tour. From there, he secured multiple victories to gain entry into the World Golf Championshipsandtwo top-fives in the WGC-Mexico Championship and WGC-Dell Technologies Match Play have since paved his way tothe PGA TOUR this year.
In the case of Japan's rising son Hideki Matsuyama, the 26-year-old simply skyrocketed into the big league in 2013 after amassing six top-25s in seven starts to earn his card via the non-member category. His talent was for all to see after he won the Asia-Pacific Amateur Championship twice(2010 and 2011) and he has since won five times on the PGA TOUR, including two World Golf Championships tournaments.
……………………………………………………………………………………………………………….
……………………………………………………………………………………………………………….
Other Asian aspirants have ventured on windier routes. One such golfer is South Korea's Byeong Hun An, known better as Ben An. He learned to play the game when he was five despite both parents being Olympic Games medallists in table tennis and as his interest in golf grew, he was sent to the United States at15 to attend school and undergo the golf programme at the IMG Academy at Bradenton, Florida.
In two years, not only did he learn to speak and write in English, An sensationally won the prestigious U.S. Amateur, becoming the youngest champion in the tournament history. A college career at University of California-Berkeley ensued but the powerful South Korean cut short his college stint as he knew professional golf was his calling. An failed in his first attempt at PGA TOUR Qualifying Schooland landed on the European Challenge Tour, sending him to the far reaches at destinations such as Kenya, Azerbaijan, Oman and Kazakstan.
However, the hard knocks on Europe's secondary circuit toughened him up and An's class eventually shone as he played his wayonto the European Tour, and then breaking through with a massive win at the 2015 BMW PGA Championship at Wentworth. In the following year, he produced five top-25s in 14 startsto earn his PGA TOUR card through the non-member category and the amiable South Korean has continued to knock on the door to a first victory in America, coming agonisingly close in June when he lost in a playoff to Bryson Dechambeau at the Memorial Tournament.
"The PGA TOUR is the ultimate. I was always prepared to move up slowly. I lost my European Challenge Tour card in the first year, went back to Q-school and then finished 30th and fourth to earn my European Tour card. And now I'm on the PGA TOUR. It's worked out," said An.
In contrast, Zecheng 'Marty' Dou's path began at home, with the PGA TOUR Series-China, one of three development tours run by the PGA TOUR, playing a pivotal role.As a six-year-old, helearned the game in Vancouver where he spent five years in Canadawith his family as his father wanted he and his sister to learn English and experience Western living. Doustarted winningjuniortournaments including the World Junior 13-14 age-group, representedChina in the Asian Games, dreamed of playing alongside Woodsand turned professional at a tender age of 17 after accepting an invitation to compete in the WGC-HSBC Champions in Shanghai.
Withthe PGA TOUR Series-China prospering, the teen phenom swept all before him in 2016, winning four times to earn playing rights on the Web.com Tour in the U.S.His career continued to trend upwards when he made history by winning the Digital Ally Open outside Kansas City last July, which made him the first Chinese to win on the Web.com Tour. He finished 16th on the money list to become the first golfer from mainland China to earn a priceless PGA TOUR card.
"It's like a dream come true as since I was young, I've always wantedto be on the PGA TOUR. It's been 12 years of practice and a lot of hard work. You have to give up a lot of your own things, your hobbies," said Dou, who is an avid E-sport gamer and a regular user of WeChat to keep in touch with family and friends in China.
Chinese Taipei's C.T. Pan, into his second season on the PGA TOUR, also took the development tour route.Following a strong amateur career where he was a four-time All-American at the University of Washington, he competed on the Mackenzie Tour PGA TOUR Canada and quickly won twice in 2015. After gaining 'promotion' onto the Web.com Tour, the 26-year-old registered seven top-10s to finish 11th on the money list tosecure his PGA TOUR card. He enjoyed three top-10s in his rookie season last year and has seven top-25s to date in 2018.
"I thought I had to spend a few years on Web.Com, but if you look at my pro career, it took me 15 months to get onto PGA Tour, which I'm happy about. It's my dream. I always felt I belong on the PGA TOUR," said Pan.
From growing up incities like Taipeiand Vancouver and then competing in destinationssuch as Toronto, Muscat and Nairobi, the likes of Pan and a growing band of Asian rising stars have shown there are more than just one way to get onto the PGA TOUR.