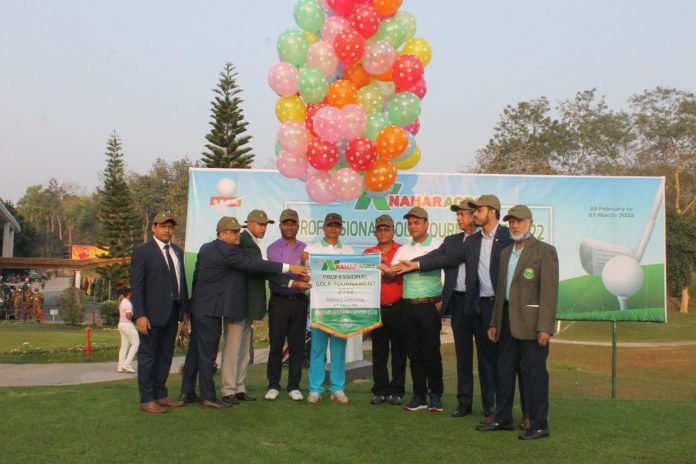 Zamal Hossain Mollah cruised to the title of the 4th Nahar Agro Professional Golf Tournament, which was held ahead of the Mujib Borsho Chattogram Open, at the Bhatiary Golf & Country Club in Chattogram.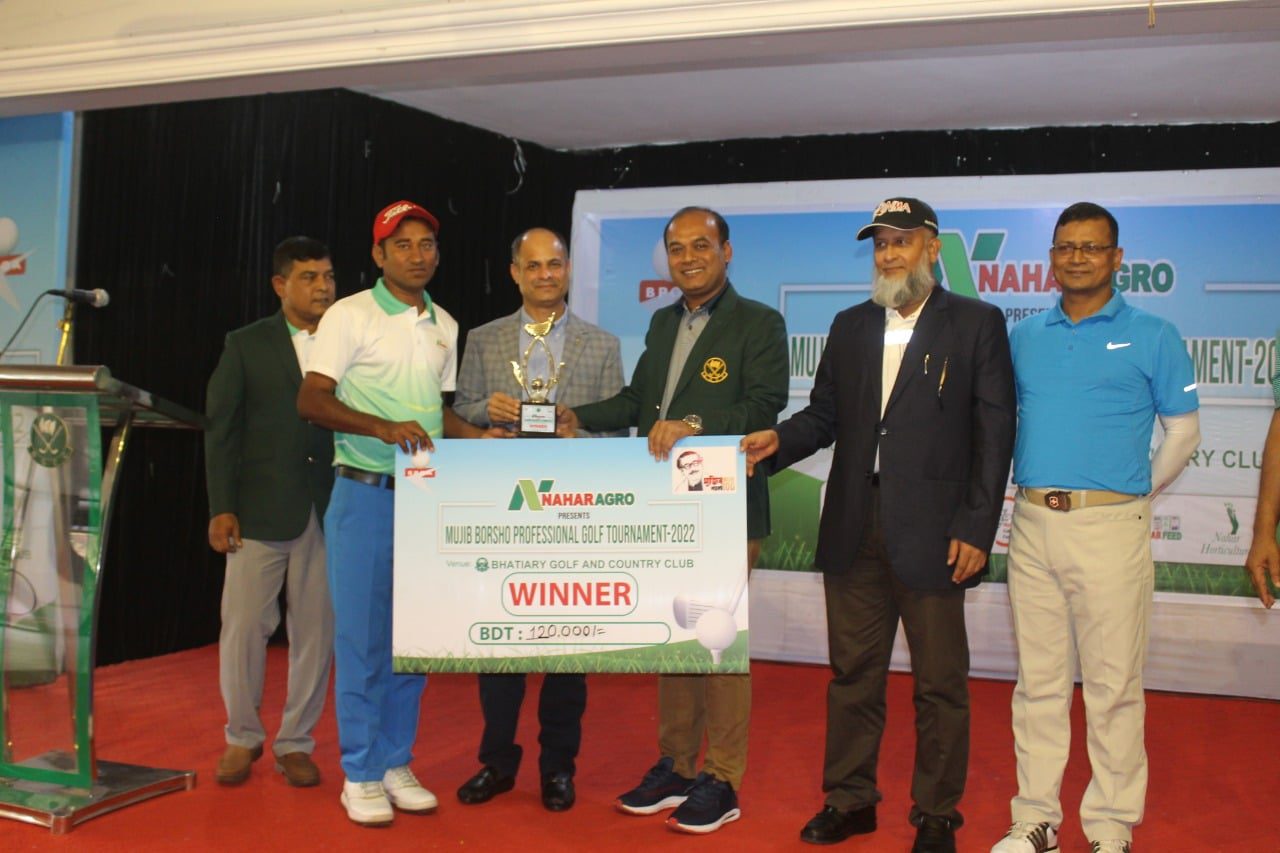 Zamal, the BPGA Order of Merit leader, was trailing Khandaker Rahat Tahsin Parash after the first round. However, the 37-year-old golfer excelled ahead of everyone in the field with an exceptional performance in the next three rounds finishing at 16-under-par, winning the tournament with a 12-shot lead.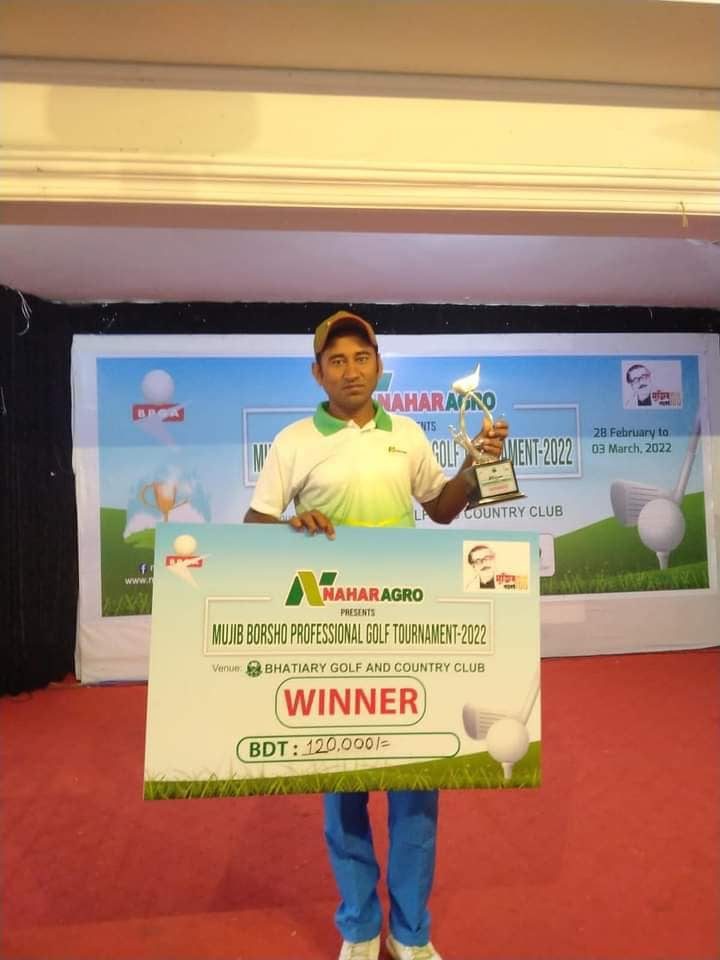 Md Badal of Savar Golf Club and Md Akbar of Mainamati Golf Club finished tied second at 4-under-par.  Md Shamim of BGCC finished as the leading amateur in the event.
Air Vice Marshal Md Zahidur Rahman, GUP, nswc, psc, Air Officer Commanding, AOC BAF Base Zahurul Haque, handed over the trophies and cheques to the winners as the chief guest at the prize giving ceremony.  Md Rakibur Rahman, Managing Director of Nahar Agro, was present as the special guest of the ceremony.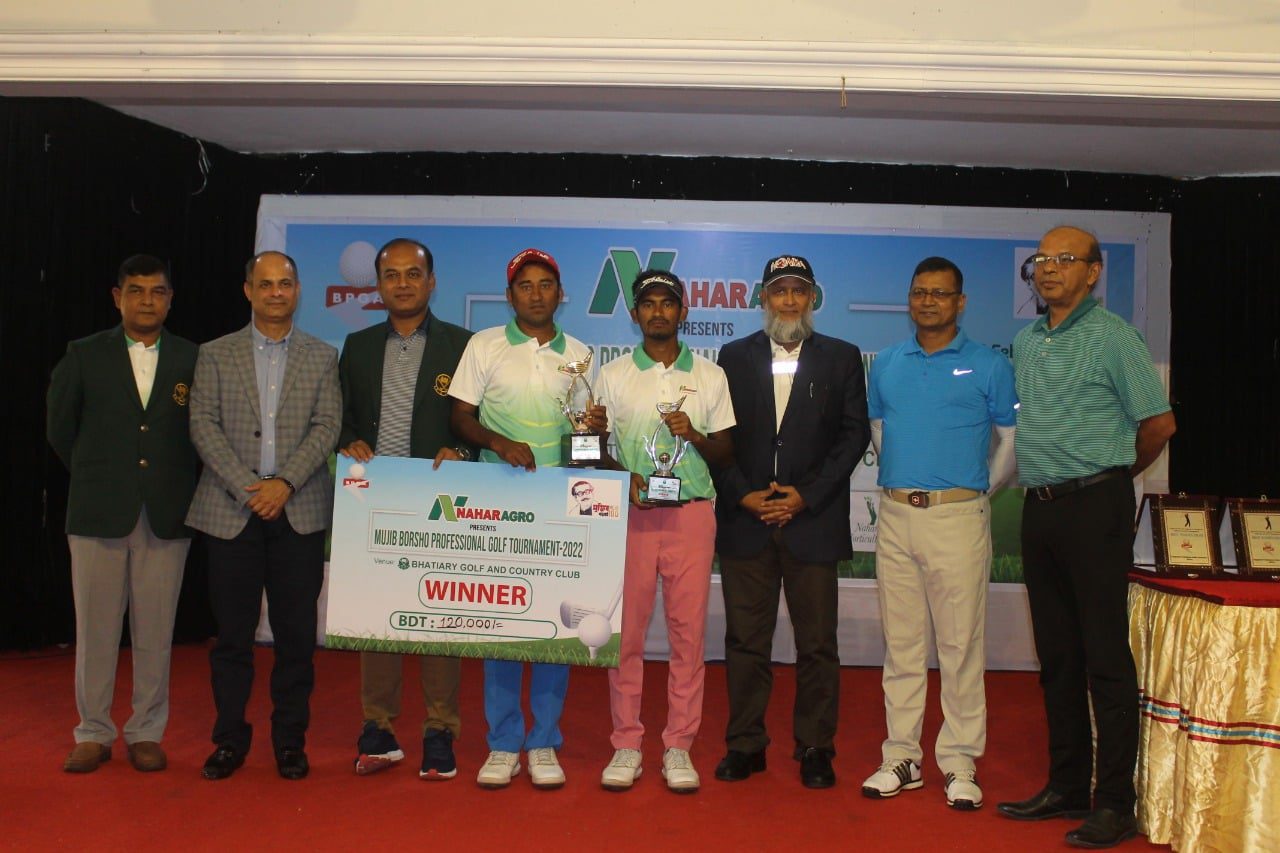 Lt Col Khandaker Abdul Wahed (retd), President, Bangladesh Professional Golfers Association, thanked the sponsors of the event. Maj Md Mahmudur Rahman Chowdhury (retd), Joint Secretary, BPGA remained present during the event.