The centerpiece of the multi-million dollar project in the northeast of Vietnam will be an 18-hole championship course, capable of hosting major international tournaments.
Billed as the latest exciting, world-class addition to Vietnam's burgeoning golfing landscape, Silk Path Dong Trieu Golf Course is located in the town of Dong Trieu in thewest gateway of Quang Ninh Province, 78 kilometres from the provincial capital of Ha Long City and 90 kilometres from Hanoi.
Six-time Major champion Faldo's brief also includes a nine-hole, par-three course and a teaching academy.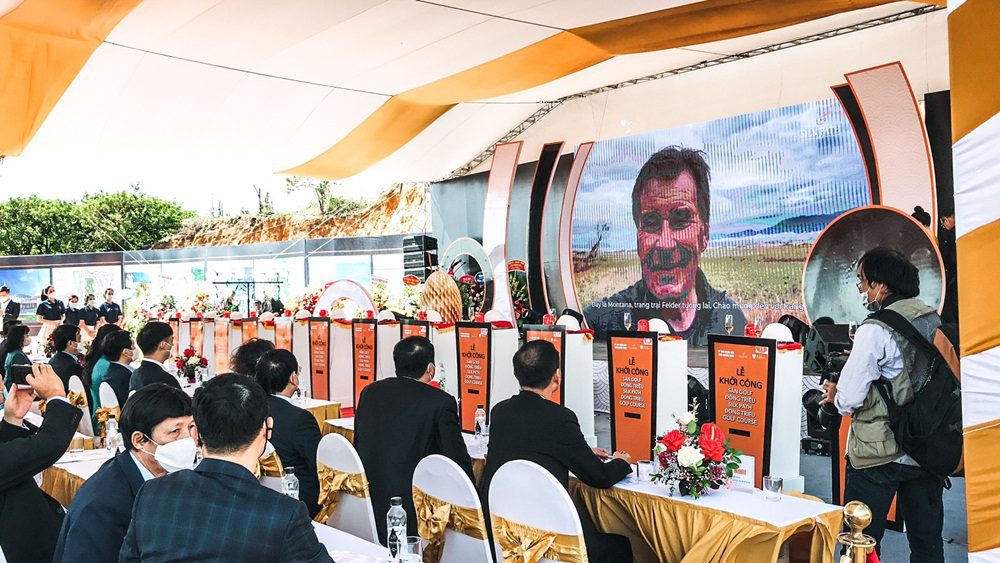 Underscoring the ambition of the Silk Path Golf Course Joint Stock Company to create a must-visit destination for the domestic and international markets, villas and a Silk Path Hotel are within the masterplan for a 2023 completion date.
"This project has the potential to become one of the outstanding golfing facilities in Vietnam and Asia," said Faldo, an award-winning golf course architect who has created unique courses on five continents and in 20 different countries.
Living up to his reputation for respecting the features of the land, Faldo said: "The existing terracing seen on certain parts of the site provides a unique and local influence on the golf course design whereby fairways will become large terraced 'platforms', often with quite angular forms to reflect the land divisions seen around the area.
"Retention, transplantation and/or introduction of local and native vegetation will form an important element of the overall design and look of the golf course, which will seek to respond to its locality.
"At Faldo Design, we're selective in the projects we choose because we are genuinely driven by a passion for designing quality golf courses and the ability to closely partner with our clients.
"Vietnam's golfing growth over the past decade has been phenomenal. I'm delighted to be playing a part in that and am confident that Silk Path Dong Trieu Golf Course will develop into one of the finest golfing venues in the country.
"Our holistic, all-encompassing design approach, with a focus on bringing people into the game, is an important step towards all round sustainability."
While the front nine of the championship course will take advantage of the flatter land in the northeast of the site, numerous water hazards will be a feature of the back nine, which will boast a strong finishing stretch.
Made up of par-threes of various lengths, the nine-hole course will be ideal for beginners as well as experienced golfers looking to work on their game while enjoying a fun, relaxing outing with family and friends.
The clubhouse will be equally eye-catching, situated in a central location on a vantage point offering spectacular 360-degree vistas, adding class and kudos to a project that promises to become a landmark for golfers.
"Ha Long Bay is often described as Vietnam's paradise. With Silk Path Dong Trieu Golf Course it is our vision to deliver a golfing paradise in Vietnam," said Bui To Minh, Chairman, Silk Path Golf Course Joint Stock Company, referring to the UNESCO World Heritage site that features thousands of limestone karsts and isles in various shapes and sizes and is a popular travel destination in Quang Ninh Province.
"The golf course will strive to showcase the very best of Vietnam and will aim to attract golfers from all over the world who wish to discover a truly unique and memorable golfing experience," he added.