Turkish Airlines, Europe's Best Airline for six consecutive years according to the recent Skytrax Passenger Survey, presents the 5th edition of Turkish Airlines World Golf Cup, the famous amateur golf tournament around the world.  The global amateur golf competition, where thousands of participants will compete at qualifying events in 100 destinations worldwide, is one of the several international sports organizations backed by Turkish Airlines, the airline that flies to more countries than any other.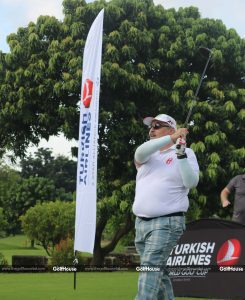 The 89th of 100 qualifiers for the global event, which in the first year started with 12 events and 700 players has grown every year since the tournaments inception. Now in the fifth year of staging the Turkish Airlines World Golf Cup, last year boasted 8,000 players competing globally. Kurmitola Golf Club featured 108 players, all personally-invited guests of Turkish Airlines.
Brigadier General Mohammed Siddiqui Alam Sikder won the individual competition with 41 points and progresses to the Grand Final in Antalya, Turkey, this October and November. Major Md Almas Uddin was runner-up, Mrs Mahmuda Chowdhury was third and Mr M S Zaheedee won the nearest-the-pin prize. "We would like to offer our congratulations to everyone who made the Turkish Airlines World Golf Cup qualifier in Dhaka such a special day," said Murat Irdesel, General Manager for Turkish Airlines Dhaka. "It was a fantastic tournament day and well done to our winner, Brigadier General Sikder. They still have so much to play for in Antalya but everyone else will be looking forward to coming back again next year.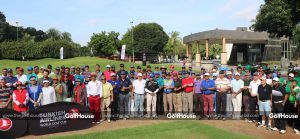 All finalists are to enjoy a seven-night stay at the five-star luxury Titanic Deluxe Belek hotel in Antalya, Turkey and will be flown there Business Class from their qualifying destination by Turkish Airlines. The overall winners of the two-round Grand Final at the Titanic Golf Club progress to play in the 2017 Turkish Airlines Open pro-am. The Financial Times, National Rent A Car and Conte of Florence are offering their substantial support to the hugely-anticipated tournament. Turkish Airlines, voted Europe's best airline for the sixth straight year by Skytrax in 2016, launched the World Golf Cup in 2013, featuring 12 qualifying events. After that initial success, there was a rapid expansion to include 100 events worldwide last year.