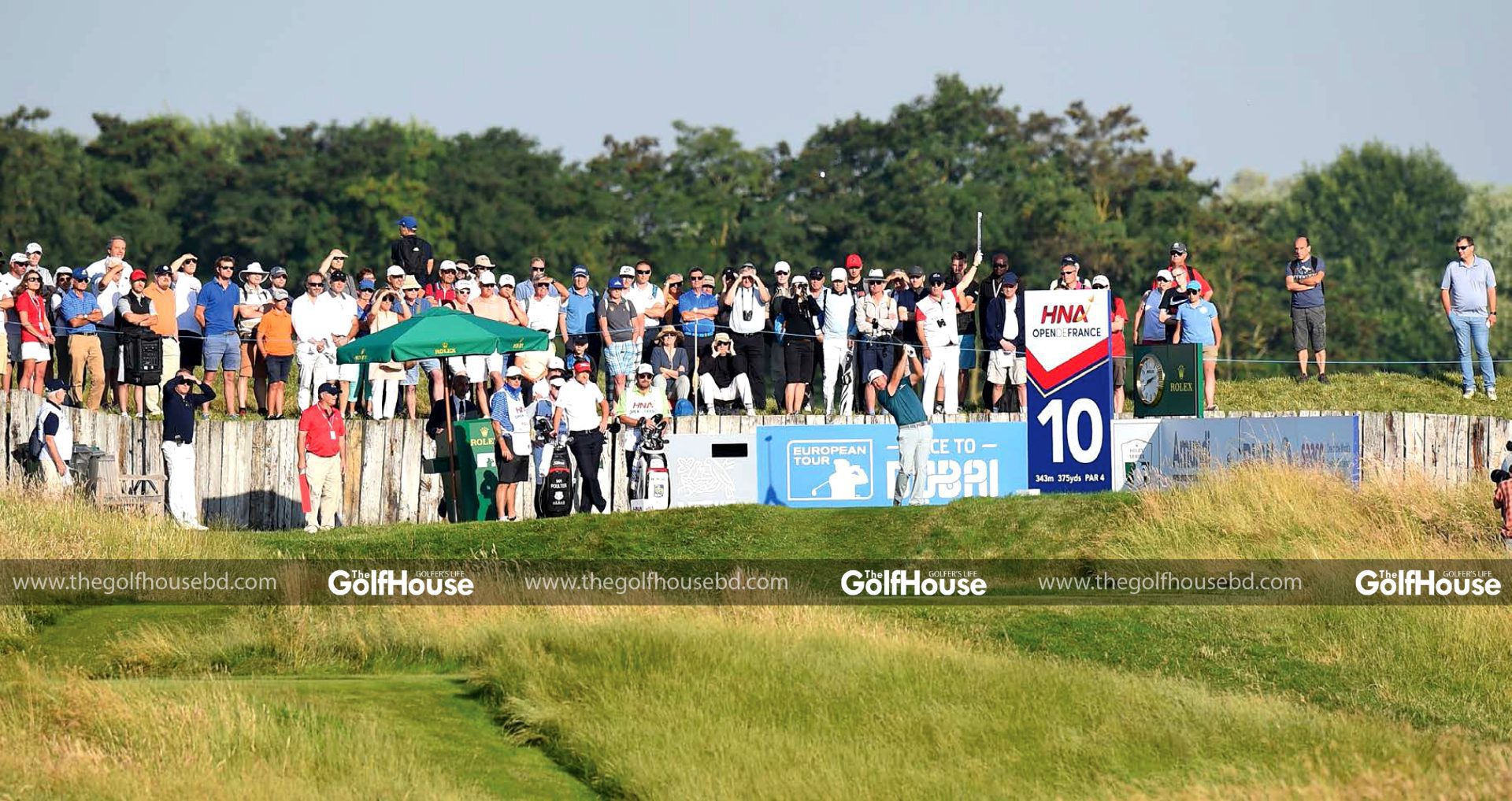 Le Golf National will bear witness to the carefully
constructed strategies of two expert Ryder Cup captains who will each try to guide their teams to a momentous victory.
homas Bjorn was chosen by a five-man selection panel to be the European captain for the 2018 Ryder Cup in December 2016. A month later, the PGA of America announced Jim Furyk will serve as the United States Ryder Cup Team Captain for the 42nd Ryder Cup, which will be played September 28-30, 2018 at Le Golf National in Guyancourt, France. Both captains now face a tough task ahead of them.
For Bjorn, he has the task of steering the European team to reclaim the Ryder Cup that they lost at Hazeltine National just a few months before his appointment. This year, Bjorn, who has featured in seven Ryder Cups – three as a player, four as a vice-captain – will be keen to ensure Europe does not face their first back-to-back defeat in 25 years or their first home defeat since 1993. It's no easy task as Europe will face a similar, dominant American team to that which claimed the trophy in 2016.
"I'm well aware that we will be up against a great team," said Bjorn, speaking to the Telegraph. "They seemed to get a lot of things right at Hazeltine (2016) and we'll see if they get them again. It's always a challenge to beat the Americans, but there was something about them last time – we could all see that. It's going to be a tough task but I have no intention of losing. Saying that, I don't fear losing. I just want to be able to look at myself in the mirror afterwards and say, 'yeah, I did everything I could to win".
The USA's victory in 2016 was the fruit of two years of labour by the PGA of America. After losing the 2014 Ryder Cup, the American's third defeat in a row and sixth in seven events at Gleneagles under Tom Watson, the PGA of America created the Ryder Cup Task Force. The Task Force was comprised of 11 members who were past Captains, players, and PGA of America leadership and their mission was to develop the right strategy and build ongoing processes and infrastructure for future generations of US Teams.
……………………………………………………………………………………………………………….
……………………………………………………………………………………………………………….
The 11-man Task Force was then disbanded and replaced with a smaller 6-man "Ryder Cup Committee" which included Davis Love III, Phil Mickelson and Tiger Woods. Their latest decision was the appointment of Jim Furyk as the US captain for the 2018 Ryder Cup in France. Furyk, who won the 2003 US Open, made his Ryder Cup debut in Spain in 1997 and last played at Gleneagles in Scotland in 2014. On two occasions, at Brookline in 1999 and Valhalla in 2008, Furyk was part of the winning team. He was also an assistant captain in 2016's record 17-11 victory at Hazeltine.
In France, Furyk will be hoping to lead his team to a win on European soil for the first time in 25 years. Concerning his duties at Le National, Furyk said his side would be under pressure in Europe, especially given the bad behavior displayed by some US supporters in Minnesota two years ago.  "The European fans will be out in full force," said Furyk, as quoted CNN. "We've got our work cut out but I'm really looking forward to rolling up my sleeves and getting started. My main goal is being the best captain I can, getting the best 12 players and providing an atmosphere to let them succeed," added Furyk.
On paper, Furyk's American team looks stronger than the European team with more of the world's elite players in its ranks. Add to that the solid relationship that many of the team members have with each other and victory like that which they achieved at Hazeltine seems a very real possibility. Certainly, the American's are the favourites to win the 2018 match.
It's a fact that Europe is well aware of. However, the recent success of European stars like the Spaniard Jon Rahm, Italian Francesco Molinari, and Sweden's Alex Noren has given Bjorn reason for optimism. "I always feel like we have so much potential in Europe," said Bjorn to CNN. "Maybe we're underdogs but we'll go in and do our utmost and we'll do it with the players that we have."
Both captains still have time to prepare 12 players for each of their teams. The top-eight US players on the points list will be concluded after the 100th PGA Championship on August 12. The four remaining slots on the US Team will be down to the captain's personal selection. Three selections will be announced after the Dell Technologies Championship on September 3, and the final selection will be announced after the BMW Championship on September 9, 2018.
Meanwhile, the 12-man European Team will comprise the first four players from the European Points List that began at the D+D REAL Czech Masters on September 3 last year and will end at the 2018 Made in Denmark on.