H. E. Joao Tabajara de Oliveira Junior was born into a family of diplomats. So it was no wonder that he would become a diplomat himself. The Brazilian, who has been in Bangladesh for almost a year now, has picked up different passion and sports along his journey in diplomacy and friendship. One thing which he picked in Bangladesh, though, is golf. Someone who played a lot of football and tennis in his life, golf came only at a latter stage, that too at the Kurmitola Golf Club, and by his own admission, he has become addicted to golf. Living here in Bangladesh, getting to know people more closely and watching the craze for Brazil football team during the FIFA World Cup, the veteran diplomat feels as if he is at home away from home.
Can you tell us a little bit about your golf? How and where did you start playing the game?
I started here, at this club (KGC) around February this year. So it's been almost six months, but I'm not very regular.
Why do you love golf?
I always liked sports. I've already played a lot of football, tennis, skiing. My friends and colleagues said, why don't you try golf? So I tried and kind of got addicted.
Brazil hosted Rio Olympics where golf made a return to the games after more than 100 years. How are the golfing facilities in Brazil?
Facilities are very good. It's a traditional sport. Only in Rio de Janeiro we have three very famous golf courses. We have golf courses in other places like in the capital and in the North.
Brazil is a tourist destination. Tell us a bit about the tourism industry there.
Tourism is very intense in Brazil. We have many different kinds of environment there, like the Amazon forest, savannah, waterfalls, and beaches. This variety of environments attracts a lot of international tourists.
……………………………………………………………………………………………………………….
……………………………………………………………………………………………………………….
I believe you enjoyed the craze of Bangladeshi football fans, especially regarding the Brazil team, during the FIFA World Cup.
Oh yes, it was amazing to see. I absolutely loved it. During the World Cup I felt like I was in Brazil. I haven't seen so many Brazil supporters except in Brazil.
What is your impression of golf in Bangladesh?
I think it's very advanced. There is a lot of infrastructure here in Dhaka and outside Dhaka, in Chittagong also. I'd like to explore more; other greens outside Dhaka — a way to get to know Bangladesh a little bit better.
How much have you enjoyed Bangladesh and its hospitality so far?
It couldn't be better. Many times I forget I'm here. I think I'm in my own country Brazil. I've started discovering that we have the same spirit about life — Brazilians and Bangladeshis. We may have different culture, but the same spirit.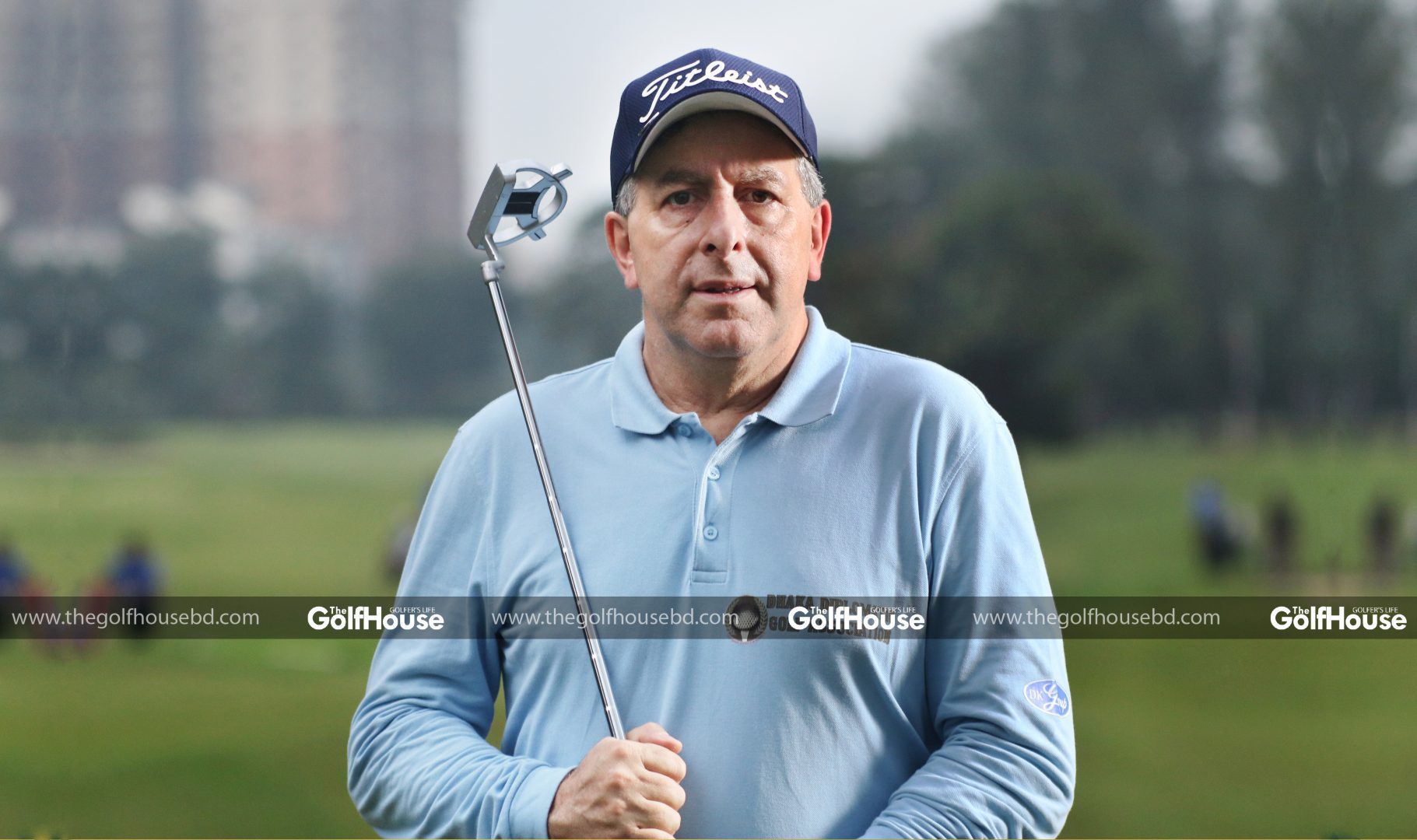 Tell us a bit about yourself and your career as a diplomat.
I come from a family of ambassadors and diplomats. My grandfather, my father, my elder brother were diplomats. I was always interested to know what it really meant to be a diplomat. So I started looking into this; asking my parents and grandfather about diplomacy. I started taking a lot of interest in not just making contacts with other countries and people but also about serving my country. I thought it would be a great area to serve my country and to serve the global cause of peace, stability and security.
How does golf help you socialise in Bangladesh?
It helps a lot in getting to know more people because sports always brings many type of people together. Politicians, diplomats, business people, academics — anybody can be a golf player. This helps get into contact with people of different sections here in Bangladesh.
What is your life's lesson and message to young people?
This is a very important thing. What I have learnt is that one man alone or one country alone cannot change things. You need collective effort.