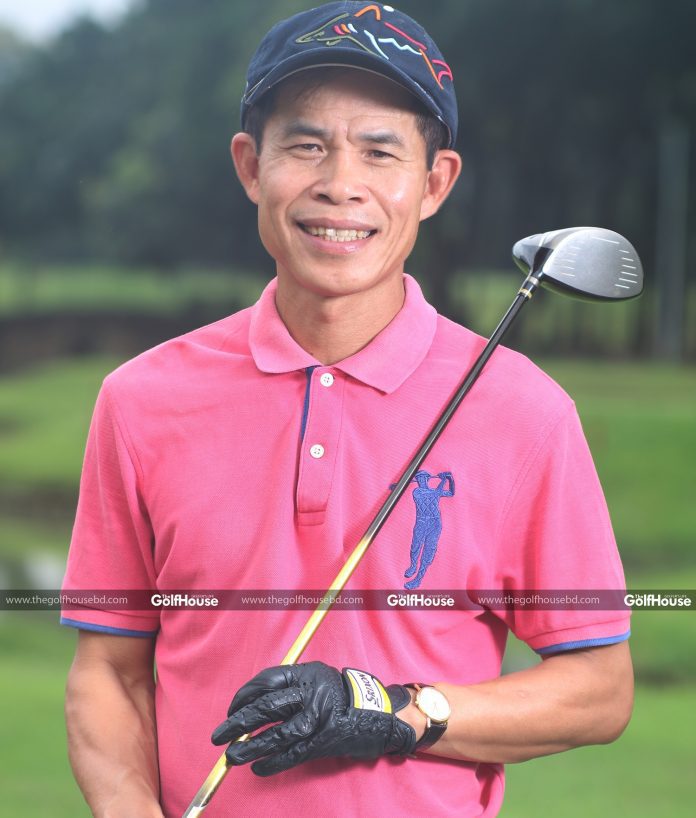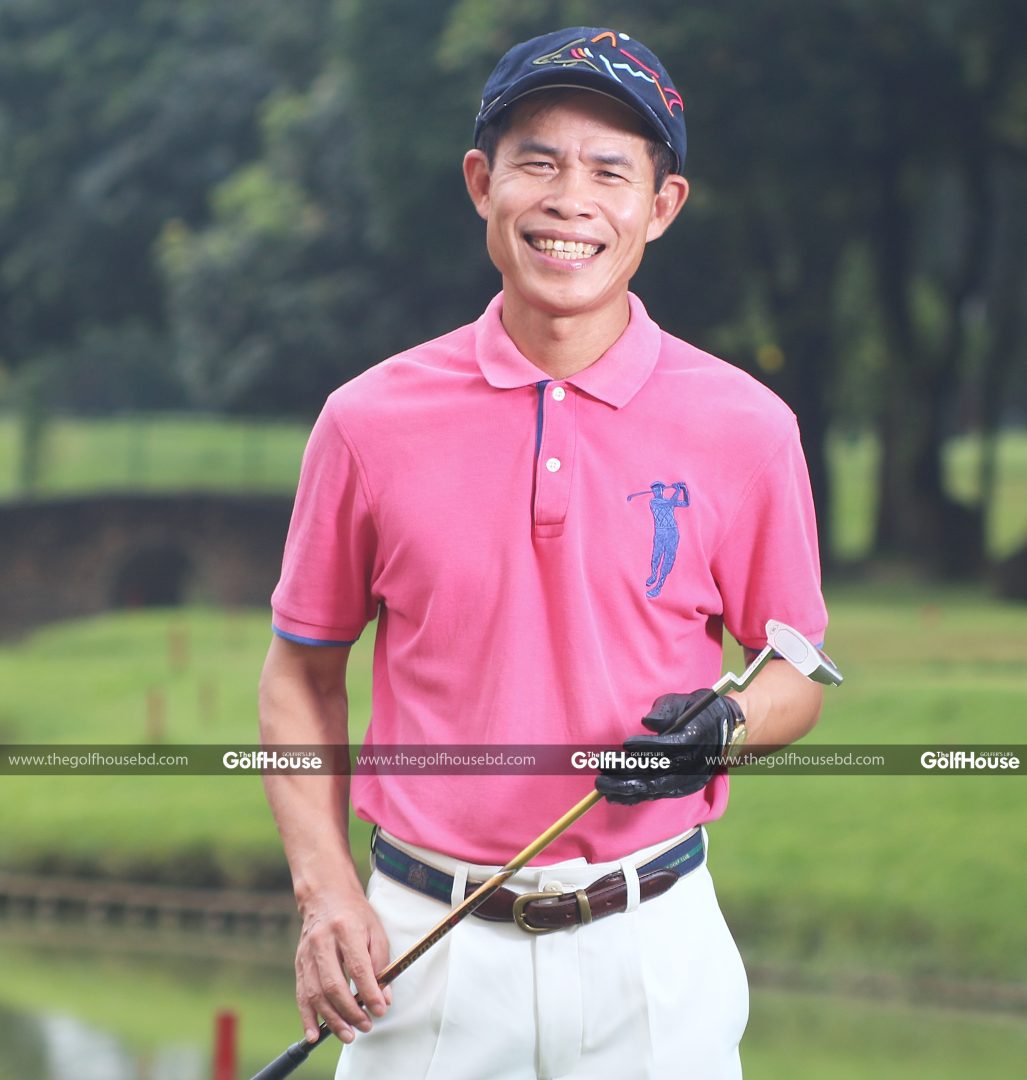 H. E. Tran Van Khoa is the
ambassador of Vietnam in Bangladesh. He used to be a very good tennis player, having won many a championships. But as he grew older, he found a new passion in golf and now this game, which he was indifferent to once upon a time, has become one of his best pastimes. Interestingly, his christening in golf coincided with a sort of golfing revolution in his country. Vietnam has seen a massive surge in popularity and infrastructure in the game, which has made it one of the best golfing destinations in Asia. The ambassador spoke to TheGolfHouse about his country's golf and his passion for the game in this interview.
Tell us about your introduction to the game of golf.
Golf has become my favourite sport during the past 12 years. I first came in touch with the game in 2000 when I was posted in Taiwan. My friend invited me to the driving range and the golf course. But I felt it was a boring sport, so I refused to learn. But in 2005, when I returned to Vietnam, my friend gave me a golf bag with a set of used golf clubs. He forced me to come to the golf course and have a round with him. It was the first golfing experience of my life. I found out that it was a very interesting game, both physically and spiritually. I started taking golf training course in 2006 and I have been playing ever since.
Why do you love playing golf?
Golf is a very difficult sport. You can get frustrated with a bad shot and you can get delighted when you play a good shot. There are enormous feelings associated with the game. I'm a very good tennis player and I won many trophies in tennis, which is why I didn't come to golf till 2006. But once I came to golf, it became my life.
……………………………………………………………………………………………………………….
……………………………………………………………………………………………………………….
What is your impression of golf and golf courses in Bangladesh?
Even though there are a limited number of golf courses In Bangladesh, you have successfully hosted the Asian Tour, with Siddikur Rahman being the face of golf here. He won Asian Tour events, which is amazing. Kurmitola Golf Club is very beautiful and challenging.
Vietnam is one of the up and coming golfing destinations in the world. How did it happen so fast?
There has been impressive development in Vietnam golf. In 2007, there were less than 10 golf courses with around 5000 golfers, most of whom were foreigners. But now there are about 41 golf courses and more than 50,000 golfers. We receive so many golf tours from neighbouring from Japan, China, South Korea, Singapore, Taiwan, Hong Kong. This is amazing development. This is why Vietnam has become the next Thailand in Asia.
Which one is your favourite golf course?
My favourite golf course in Vietnam is the Sky Lake Resort & Golf Club. It is one of the most challenging and beautiful golf courses in the country.
Who are your favourite golfers?
I don't have a specific favourite. But I like Dustin Johnson for his long drive, Tiger Woods for his consistency and relaxed swing and Phil Mickelson for his short game.
Your golfing nightmare?
It happened at the Hole No. 13 of the Kurmitola Golf Course. I took 14 shots to finish the par-four hole. It was a nightmarish and embarrassing moment for me.
Your most memorable experience in golf?
It was getting a hole-in-one in one of the golf courses in Vietnam in 2006. It was a special day for me.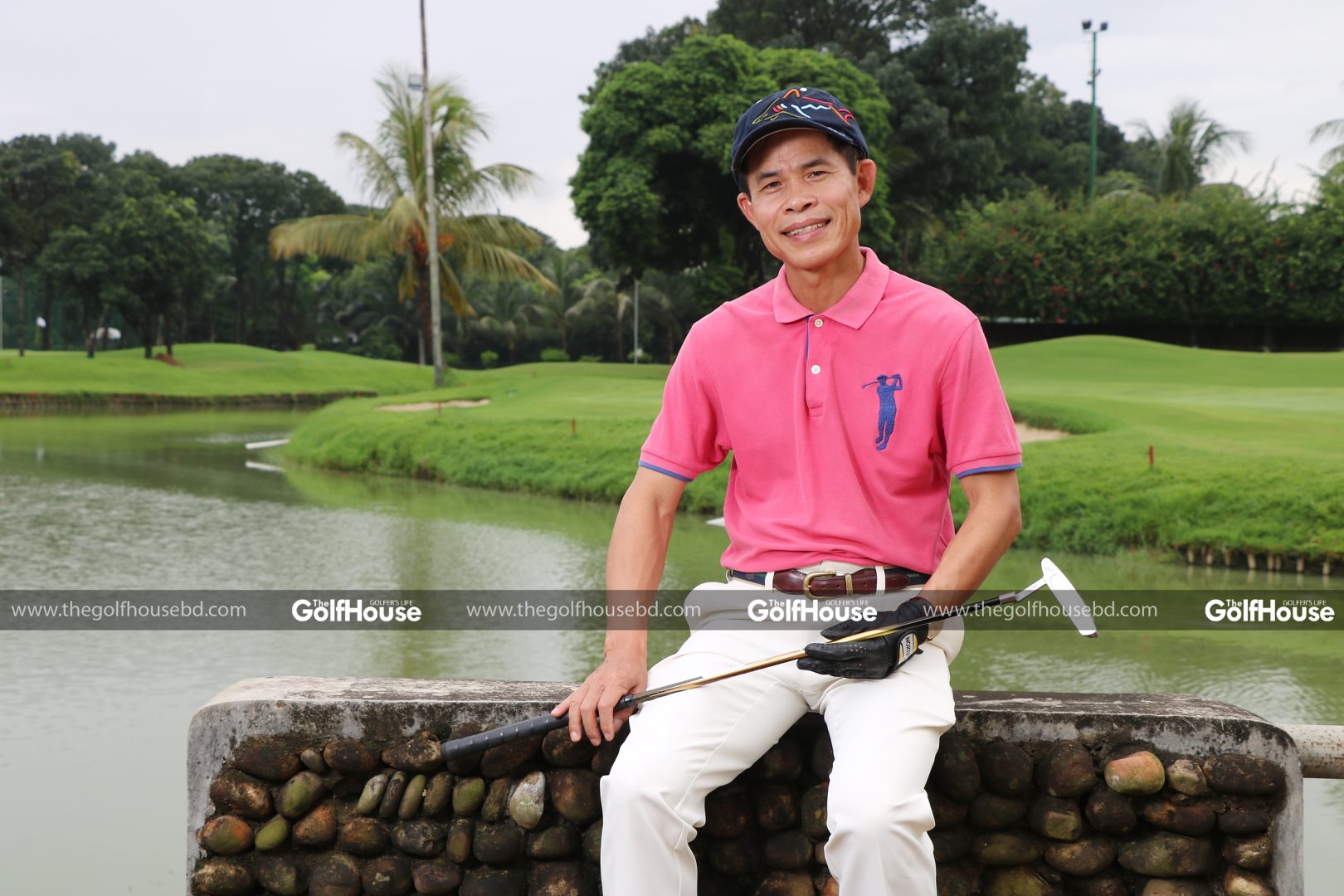 Dhaka Diplomatic Golf Association is a very active group and you are an active member of the group. What are the activities of this group?
Dhaka Diplomatic Golf Association, together with the Tiger Golf Club, is a very active golfing group in the city. We organise golf tournaments every month. We organise tournaments to bid farewell to diplomats and expats and also to receive new guests. Tiger Golf Club also organises golf tours abroad. We had a tour to Thailand this year and we plan to do one in Vietnam this year. We want to implement our motto: Swing to change, which is to donate money to caddies and ball boys of KGC, donate money for their education. We have donated blankets and warm clothes to them during winter time; we have participated in blood donation.
Now let's hear about yourself and your career as a diplomat.
My career in diplomacy started in 1985. Before coming to Bangladesh, I was twice posted abroad: first in Taiwan from 2000 to 2003 and then in Sydney from 2008 to 2012. It was a pity for me that I didn't play golf during the time in Taiwan.
Do you have a life's lesson that you would like to relay to youngsters?
I would like to tell the young people in Bangladesh that by learning and playing golf, you can build good character, good behaviour; you can learn how to pay attention, persevere and overcome difficulties. Golf also helps you get fit and other aspects of life. So I would like to invite young boys and girls to come and pick golf as a sport and hobby.