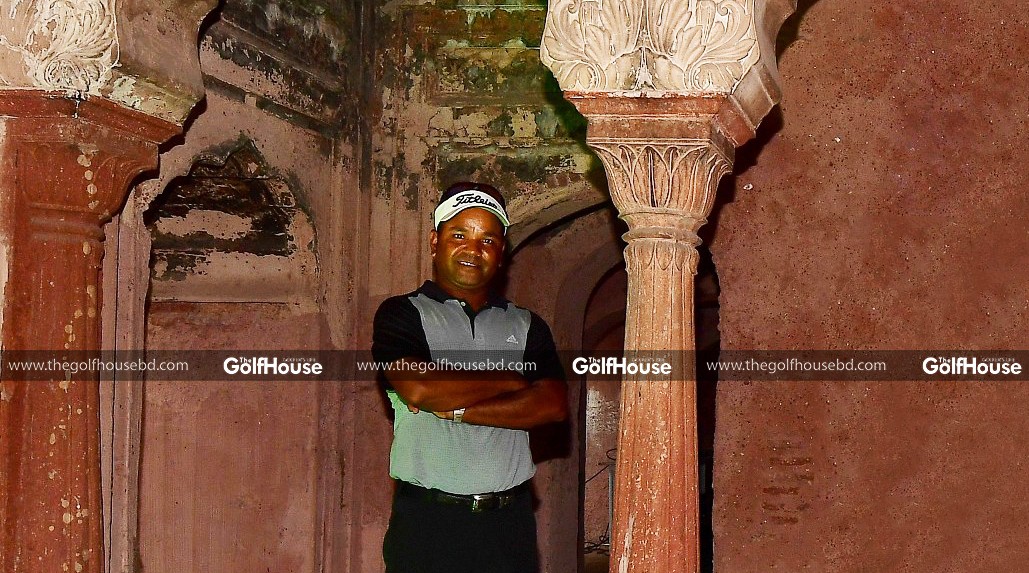 With rounds of 75, 70 and a closing 71 at the Kurmitola Golf Club, Shahab swept to a seven-stroke victory in the ninth leg of the 2018-19 Faldo Series Asia season.
The agonising wait is over for Mohammed Shahab Uddin. A frequent contender with a dozen runner-up finishes to his name in recent years, Shahab finally savoured the sweet taste of success in the fifth edition of the Faldo Series Bangladesh Championship.
With rounds of 75, 70 and a closing 71 at the Kurmitola Golf Club, Shahab swept to a seven-stroke victory in the ninth leg of the 2018-19 Faldo Series Asia season.
Three shots clear at the top of the leaderboard after 36 holes, Shahab, who turns 21 next week, blew away his rivals with a blistering start to the final round, racing to four-under-par through six holes, highlighted by an eagle-two at the 299-yard fifth.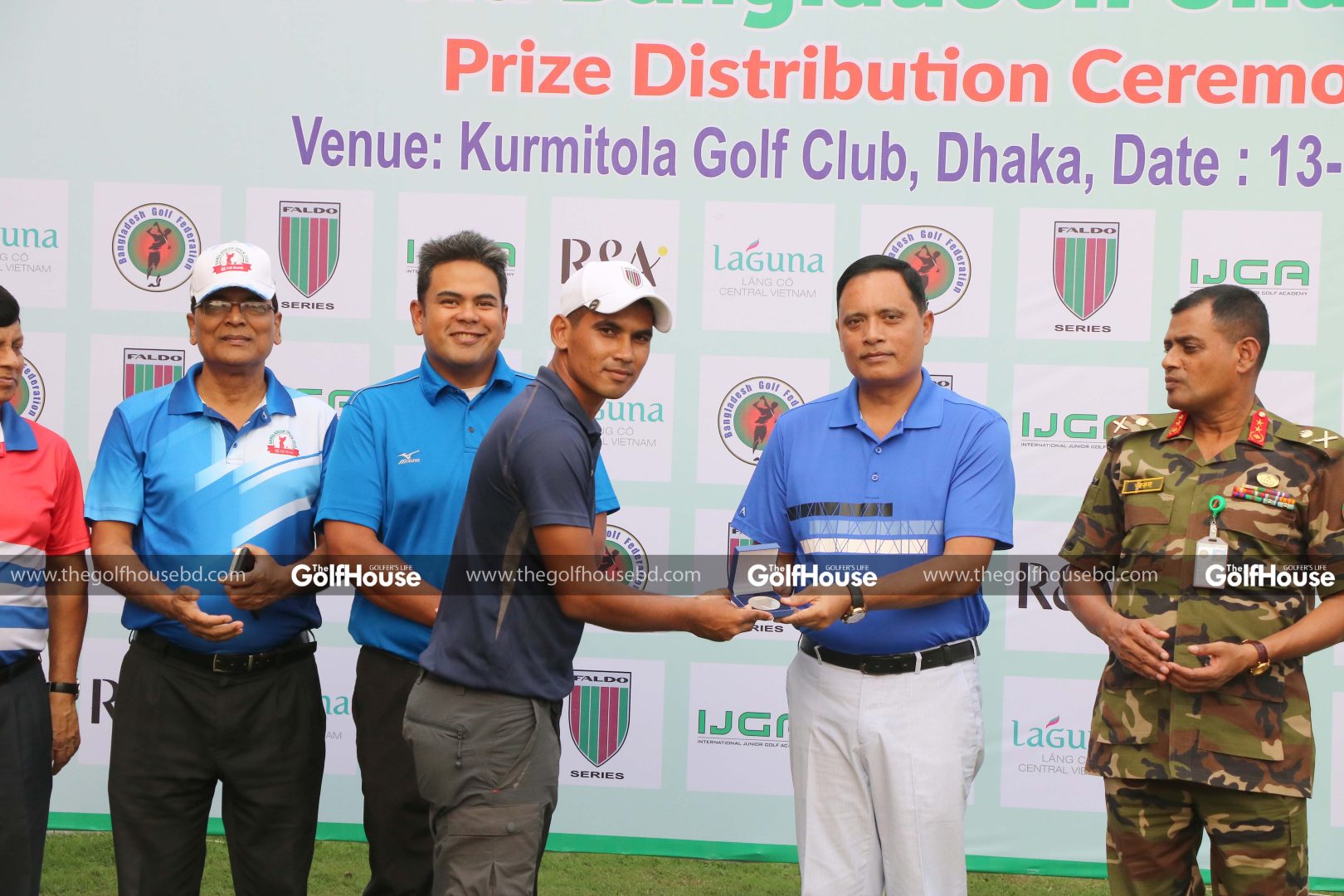 From that point the outcome was never in doubt as Shahab, a member of the Bangladesh national team, coasted home, atoning for the disappointment he suffered last year when losing a sudden-death play-off.
In his final year as a junior, Shahab will now have the opportunity to brush shoulders with many of the region's most talented youngsters inthe 13th Faldo Series Asia Grand Final, to be hosted by Sir Nick Faldo at Laguna Lăng Cô in Danang, Central Vietnam, in March, 2019.
Upon holing the final putt, Shahab's relief was obvious, following a fist pump by throwing his ball into the gallery surrounding the 18th green before being mobbed by friends and well-wishers.
Flying the flag for Bangladesh alongside Shahab at the Grand Final will be Mohammed Rubel Miah (Boys' Under-18 winner), Mohammed Shahjamal Miah (Boys' Under-16 winner) and Sonya Akhter (Girls' Division winner).
……………………………………………………………………………………………………………….
Also read: A MAN FOR ALL SEASONS
……………………………………………………………………………………………………………….
While Rubel and Shahjamal won their respective age group categories by four and 21 shots respectively, there was a nail-biting climax to the girls' category.
Heading into the last day, Lima Akhter enjoyed a four-shot cushion from her cousin, Sonya.
With Sonya signing for a last-round 73 and a three-day total of 225, Lima, playing behind her in the final flight, knew she needed a birdie at the 18th to tie. She duly snared a 22-footer from the fringe to force extra-time, despite closing with a 77.
Returning to the18th it was Sonya who prevailed. After watching Lima's chip for birdie lip out, Sonya calmly rolled home a five-foot putt for a winning three, a perfect present, coming just two days before her 20th birthday.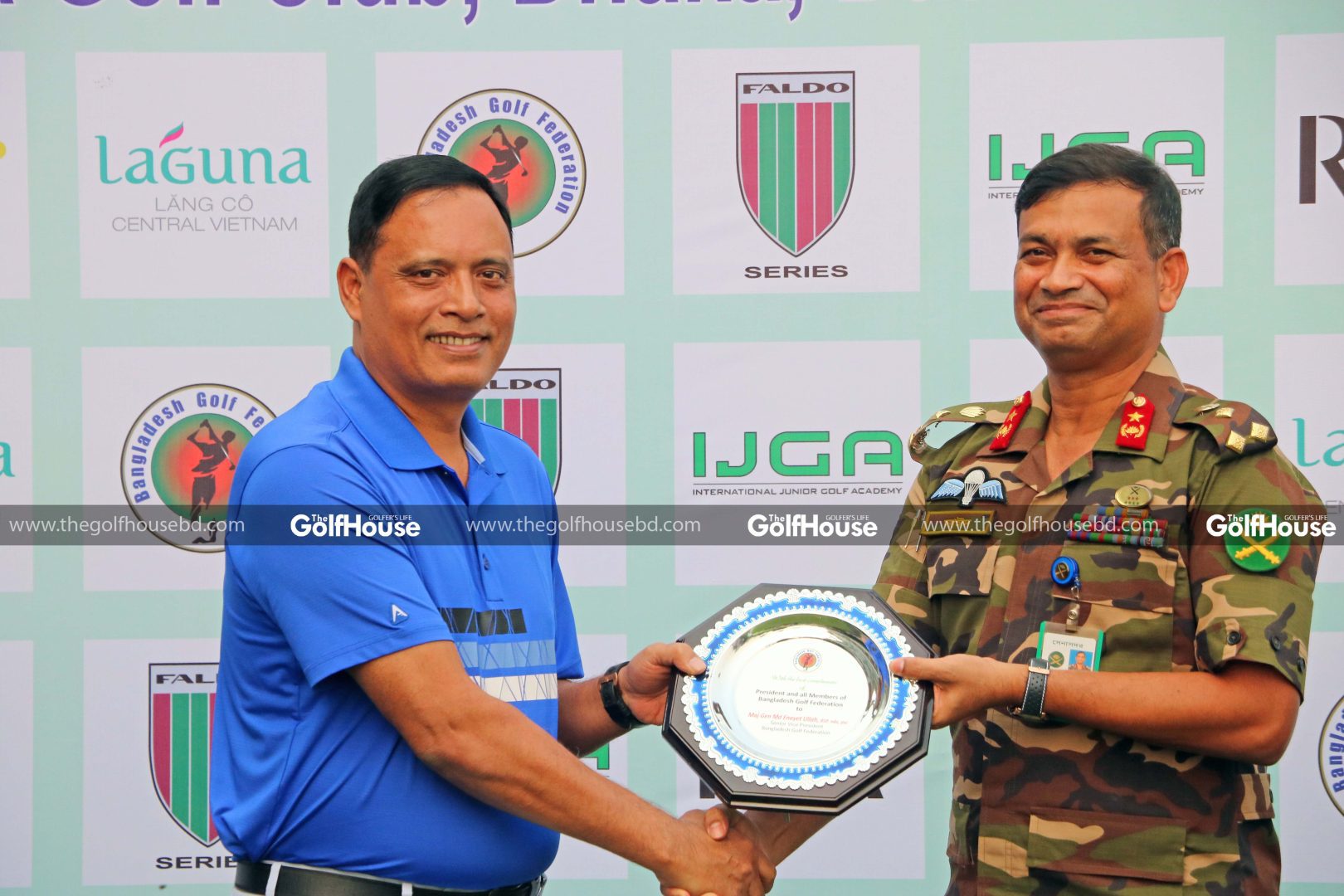 The 2018-19 Faldo Series Asia season is supported by The R&A and endorsed by the Asian Tour and the Asia Pacific Golf Confederation. The International Junior Golf Academy is a partner of the Faldo Series.
As well as two events in China, India and Thailand, championships are being staged in Australia, Bangladesh, Cambodia, Chinese-Taipei, Hong Kong, Indonesia, Japan, Korea, Nepal, New Zealand, Pakistan, the Philippines, Singapore and Vietnam.
Recognised as the only global amateur series for boys and girls, the Faldo Series was established in 1996, expanding to Asia in 2006.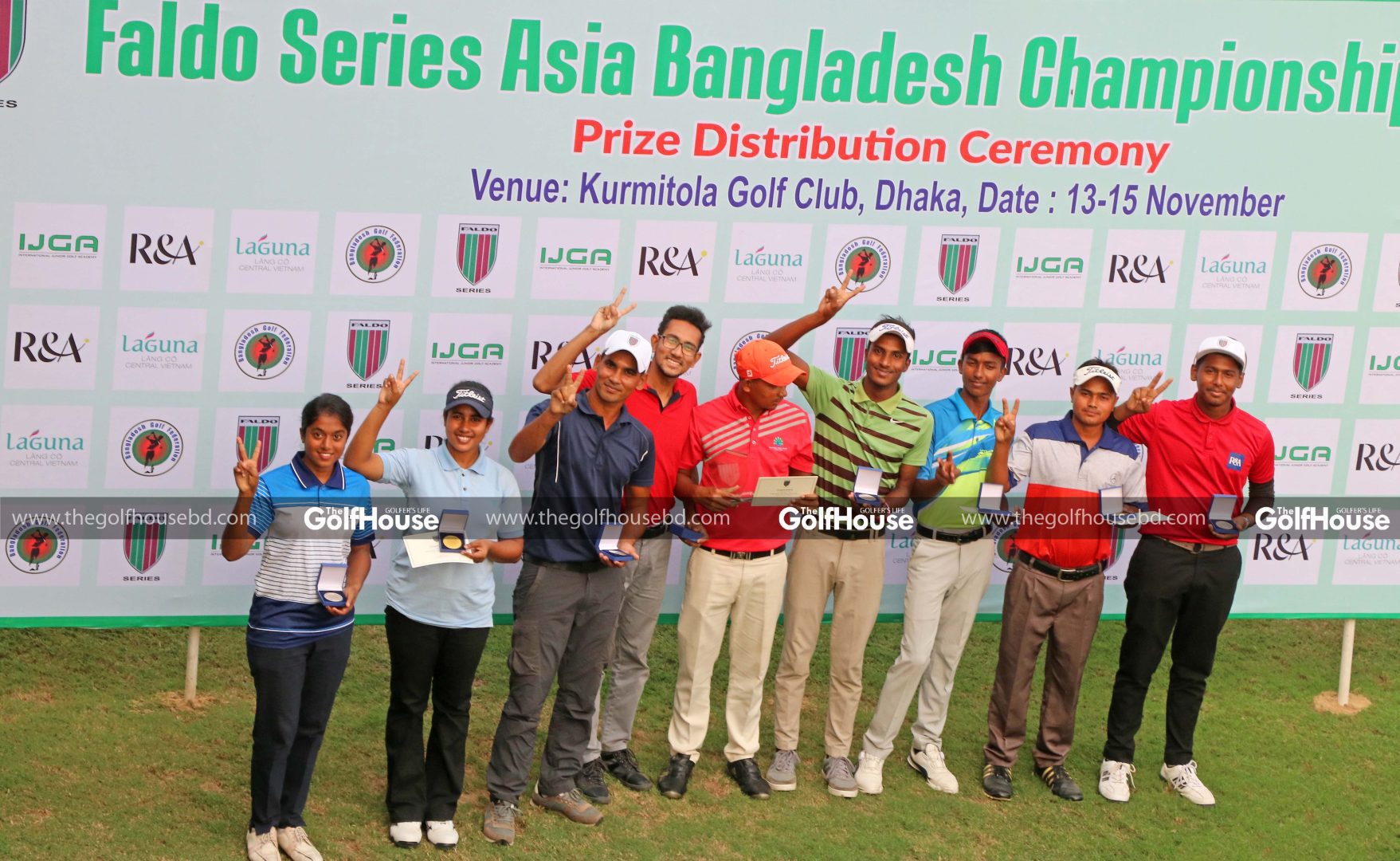 Today, 40 Faldo Series tournaments take place in 30-plus countries worldwide, touching more than 7,000 golfers each year. Past champions include Tseng Ya-ni and Rory McIlroy, both multiple Major winners, while Thidapa Suwannapura (2010 Faldo Series Asia Grand Final Girls' champion) and Nasa Hataoka (2016 Faldo Series Asia Grand Final Girls' champion) have both won on the LPGA Tour this year.
Faldo Series Bangladesh Championship 2018, leading final scores:
Boys' Under-21:
216 – Mohammed Shahab Uddin (75-70-71).
223 – Abu Baker Siddik (76-72-75).
230 – Mohammed Shamim (80-76-74).
233 – Mohd Sumon (78-79-76);
Mohd Reyad Hossain (77-76-80).
Boys' Under-18:
237 – Mohammed Rubel Miah (79-77-81).
241 – Mohd Abdul Kader (85-75-81).
243 – Mohd Rezaul Karim (82-76-85).
251 – Mohammed Enayat Hossain (84-79-88).
Boys' Under-16:
238 – Mohammed Shahjamal Miah (75-79-84).
259 – Mohammed Rahat Hossain (94-82-83).
262 – Abu Horayra (87-84-91).
266 – Mohammed Rasel Hossain (88-90-88).
267 – Mohammed Yamin (89-91-87).
Girls' Under-21:
225 – Sonya Akhter* (77-75-73);
Lima Akhter (73-75-77).
231 – Liza Akhter (79-80-72).
232 – Nasima Akhter (79-78-75);
Jakia Sutana (77-78-77).
*Sonya Akhter won sudden-death play-off at first extra hole