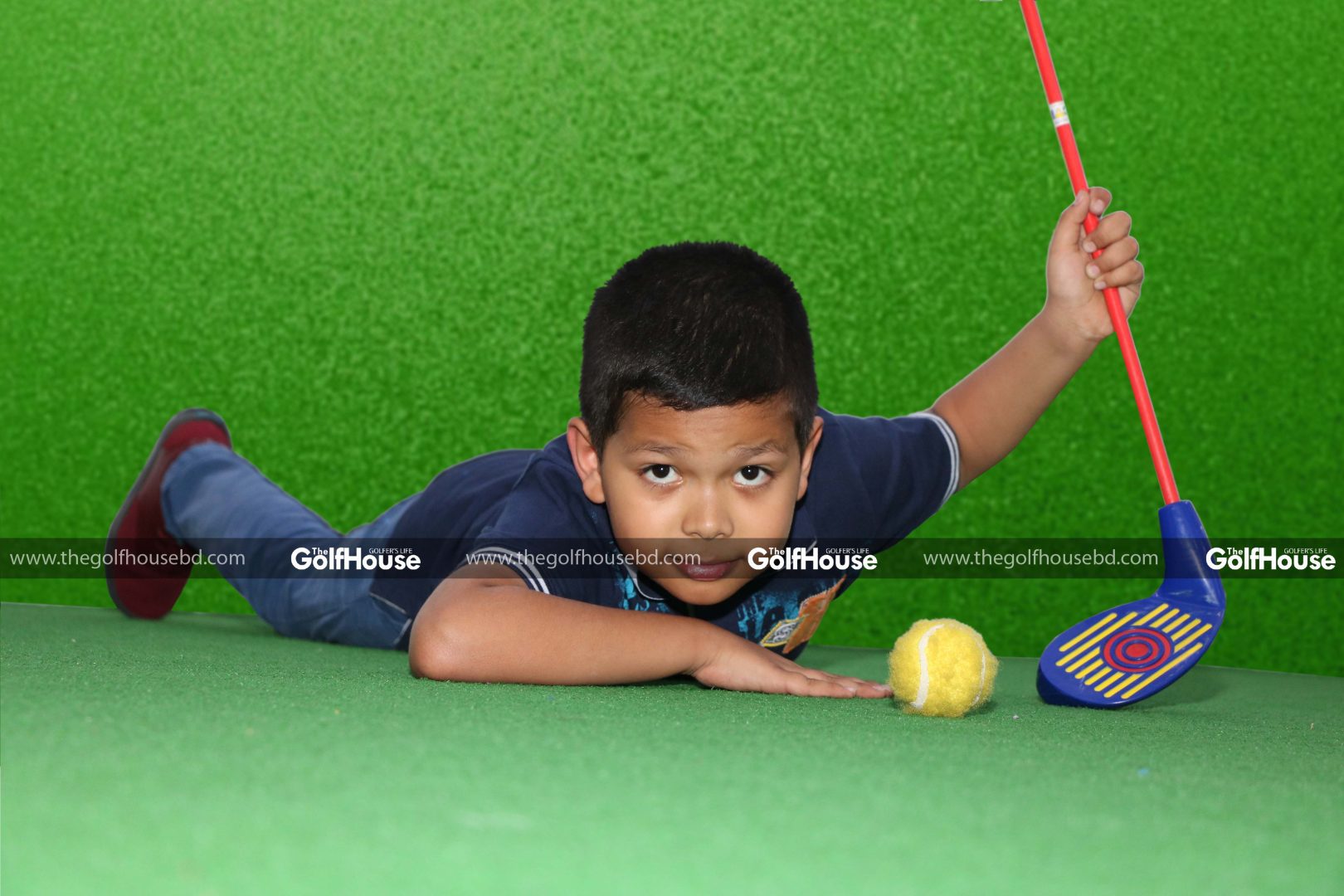 In a country where most parents would want their children to go to school and become an engineer or a doctor or a business person, it is quite rare to find a mother who wants her children to become professional golfers. Given the rudimentary stage of the game in Bangladesh, this kind of thinking is ambitious if not outrageous. Mehreen Abedin Chowdhury, a successful corporate personality, is doing just that. She sees the potential of the game and the scope of children taking it professionally, and with that aim in sight; she has admitted her kids to the Leadbetter Golf Academy in Kurmitola at a very early age. She explains her plans regarding the kids and her own experience about golf.
What encouraged you to get your kid admitted to this academy?
First of all, I wanted my child to be involved in any sport. I saw my dad play golf. I used to play tennis myself, my husband plays golf. We brought our children here and they got interested to play golf. It is a kind of sport where children can learn manners, etiquette and lifestyle while getting international exposure through exchange programs. These are the reasons that drew me to get my children admitted into golf.
Introduce your children to us.
Amaira, Almer, Arsh – all three of them are very active and interested in sport. Amaira is in class IV, Almer is in class III and Arsh is in class I. Since they are not engaged into outdoor activities that much, I thought why not golf.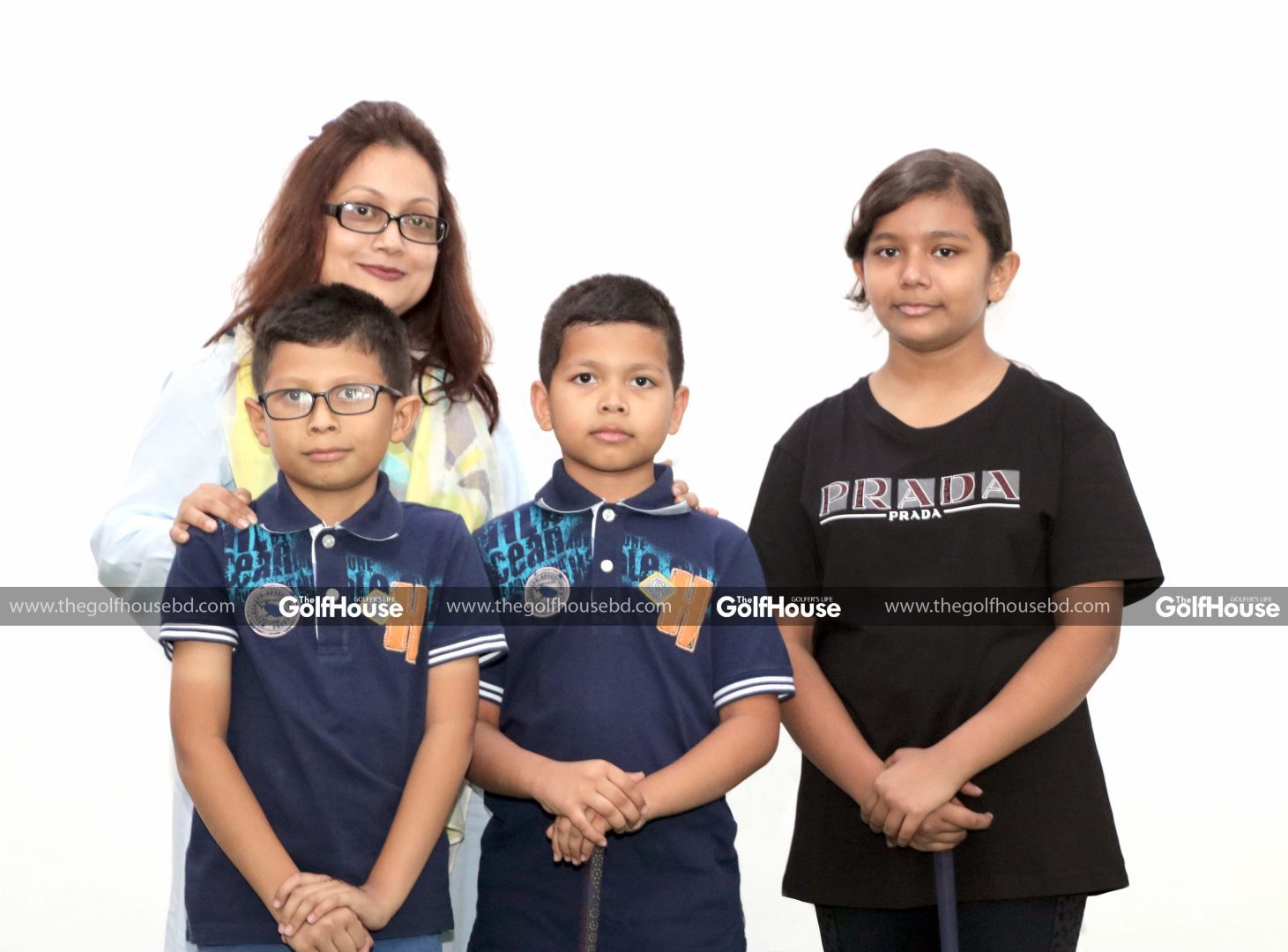 What other extra-curricular activities are they involved in?
Almer goes to karate. Amaira goes to piano and tennis someday.
Do you want them to be professional golfers one day?
Yes, why not. I like to aim high. I want to see my son reach that level and take the country's name to the global stage. They could have learnt golf once they became older, but since I want them to do well in golf; I decided to start them early.
What would be your message to the parents who might not still have got their children into golf?
Cricket and football are the biggest games in Bangladesh now. But gradually there will be other games like which will get popular in this part of the world especially when Bangladesh will think of holding international golf tournament in our country. So if kids start from now maybe by 2025 we might see our children competing with the global golfers.
……………………………………………………………………………………………………………….
Also read: RORY MCILROY GRADUATED FROM FALDO SERIES
……………………………………………………………………………………………………………….
What should the parents do in this regard?
The parents must bring their kids to the golf course and give them a first-hand witness of things. They might meet the players and follow the stars on YouTube. Leadbetter academy is a very big step for golf and if parents get their children here, it can be really beneficial to the kids. Here they can learn golf from the scratch instead of just batting into the field.
How do you encourage your children specifically?
I pick some of the sports places which are renowned for a particular sport. When we go for holidays I like to take them to sports academy, or training grounds or even stadiums where they can get a first hand experience . I brought them to Kurmitola a couple of times. They liked the environment. Initially they resisted, didn't like it much. But once they tried out the three-day training session at the Leadbetter Golf Academy, they forced me to bring them here.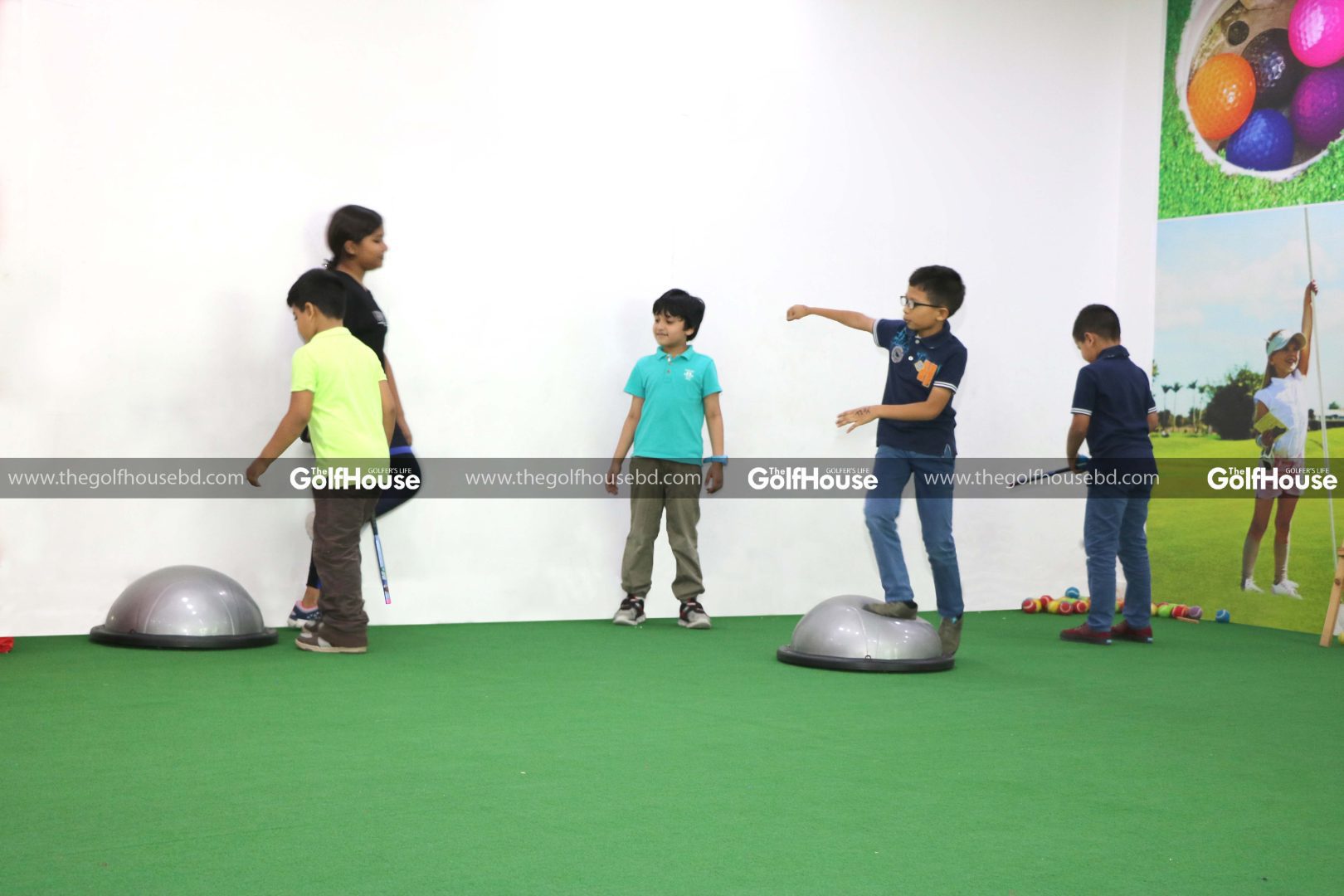 Say something about yourself and your husband.
My husband Zoynal Abedin Chowdhury is a chemical engineer and he's into business. I was a banker; I was the head of corporate affairs and marketing of Citibank N.A, and I myself organised a lot of golf tournaments with local and global corporates and held different events here. I always had the interest to start golf. My husband plays golf here and maybe somewhere down the line I would start golfing too.