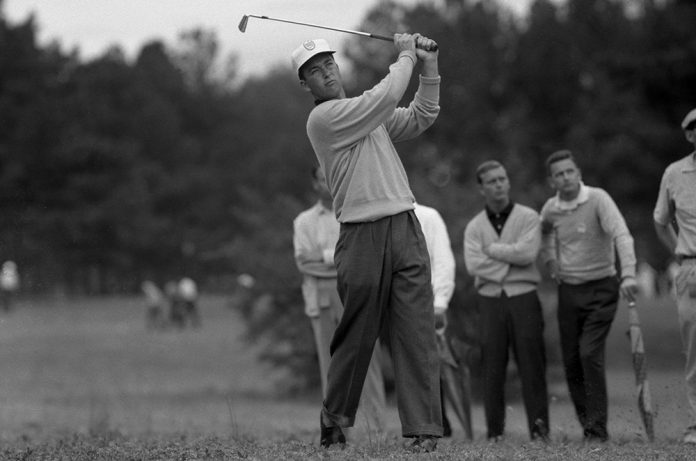 Redemption in golf comes when a golfer returns to glory after serious trauma and incident has impacted his or her golf career.
Redemption is not simply coming back and returning to form after a slump. Redemption is about overcoming a life-altering incident.
These redemption stories are often inspiring to read about, but it's more about the determination of an individual to not let the circumstances of illness, injury or prejudice stop them.
Ben Hogan
Ben Hogan was one of the greatest golfers in the game's history, but his life almost came to an end when the car he was driving in 1949 collided with a Greyhound bus.
Hogan sustained numerous injuries, including a broken collarbone, pelvis and ankle. The accident also crushed one of his ribs.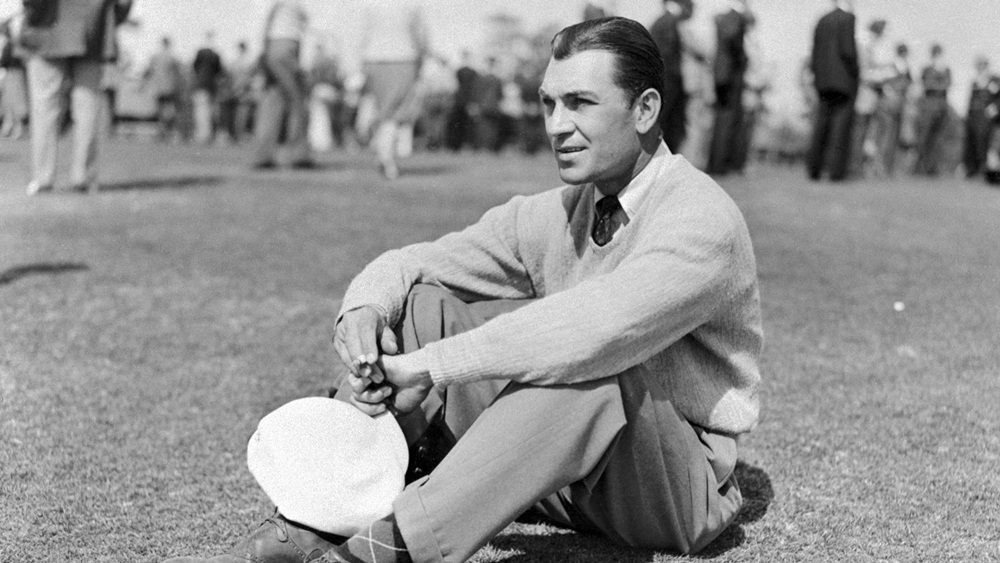 It appeared questionable that Hogan would ever walk again, let alone return to his golf career. However, the gutsy Hogan worked tirelessly to rehab from the injuries.
A year later, he was back playing competitive golf on the tour even though he was weakened and in pain. His redemption story reached the heights when he won the 1950 U.S. Open, beating the legendary Lloyd Mangrum and George Fazio in an 18-hole playoff.
Babe Didrickson Zaharias
Babe Didrickson Zaharias was one of the nation's most dominant female athletes of the 20th century.
While she excelled in all sports, her excellence on the golf course made her a legend.
However, while she had a bigger than life persona—much like her namesake Babe Ruth—she was quite human.
In 1953, she was diagnosed with colon cancer. Despite the illness, she played successfully on the LPGA tour in 1954. She eventually underwent colon cancer surgery in 1954.
Less than a month after the operation, she was back at her sport, competing in the U.S. Women's Open Championship. Despite the pain and weakness caused by the surgery and illness, she won the championship.
She wore a colostomy bag while competing, but she did not let that stop her, and she took home her 10th major championship.
Ken Venturi
The 1964 U.S. Open was certain to belong to one of the game's great players. Perhaps, Arnold Palmer, Jack Nicklaus, Gary Player or Billy Casper.
Anyone but Ken Venturi.
Venturi was best known for his three close-call losses in the Masters in 1956, '58 and '60. In 1961, he had been in a debilitating car accident.
In the 1963 golf season, Venturi won less than $4,000, and his biggest sponsors dropped him. He was not invited to the 1964 Masters, and he was ready to quit the game of golf.
Venturi was also enduring personal problems, including a divorce and a battle with alcohol. However, instead of quitting, he battled on and came to the 1964 U.S. Open at Congressional with a new determination.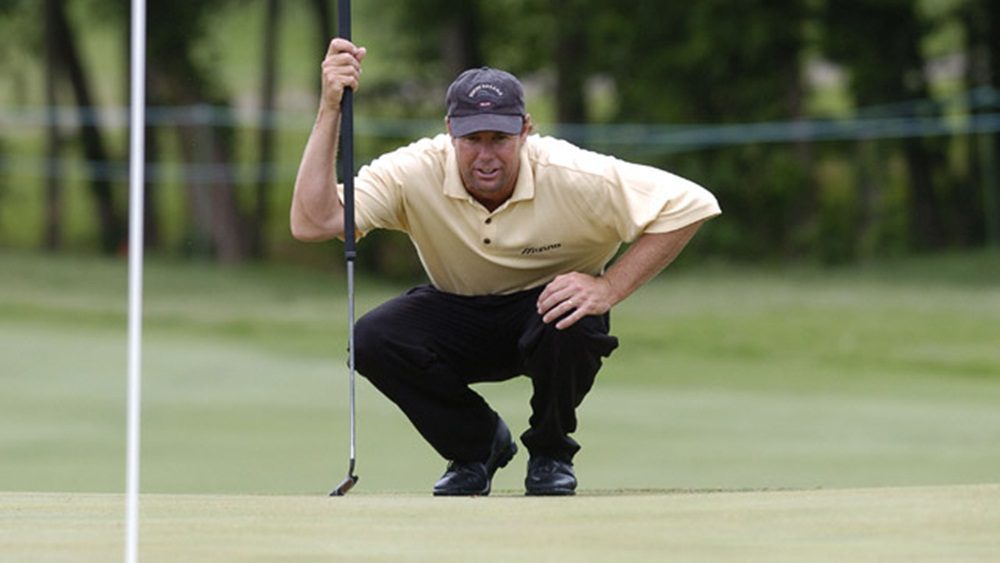 He was in contention after two rounds, and in those days, the championship closed with 36 holes on the final day. Venturi shot a 66 in his first round, but the 100-degree heat made it feel as if he was playing inside an oven.
A physician recommended he not play the final 18 holes because he risked heat exhaustion that could be fatal.
Venturi would not quit. He shot 70 in the final round and won the U.S. Open.
Lee Trevino
In the late 1960s and early 1970s, Lee Trevino was one of the most successful and colorful characters on the golf tour. Trevino would enthrall the press with his stories and then go out and hold his own with Jack Nicklaus and the other great golfers of the day.
However, that changed in 1975. Trevino was playing in the Western Open when he was struck by lightning.
He suffered back and leg injuries and endured multiple surgeries. Despite the interventions, he was permanently weakened by the injuries.
However, he did not quit. He continued to play on the tour, and he used touch and accuracy to overcome his loss of power. He became a master shotmaker and won eight more times on the tour after the lightning strike.
Charlie Sifford
Charlie Sifford was to the PGA tour what Jackie Robinson was to baseball.
Sifford was an excellent golfer, but because he was African-American, he was denied the opportunity to play on the tour until 1960. He was 38 years old at the time.
He eventually won the 1967 Greater Hartford Open and the 1969 Los Angeles Open. He also won the 1975 PGA Senior Championships.
Prior to 1961, Sifford was forced to play in smaller tournaments and exhibitions.
Despite the prejudice he encountered for decades, Sifford never gave up. He was inducted into the World Golf Hall of Fame in 2004.
Paul Azinger
Paul Azinger was on his way to becoming one of the best players in the world in 1993.
He had won the 1993 PGA, was a Ryder Cup star and had 11 career victories.
However, as the season went along, he played with a worsening pain in his left shoulder.
The pain turned out to be non-Hodgkins lymphoma, a form of cancer that can be fatal.
Azinger was forced to endure six months of chemotherapy and five weeks of radiation.
He came back to the tour in late 1994, but he was weak and no longer the same competitor. Nevertheless, he did not quit.
He continued at it until he finally won on tour again in 2000 when he was victorious by seven strokes at the Sony Open in Hawaii.
While he never won again on the PGA tour after that, his comeback and redemption was memorable.