The two-time Asian Tour winner, who had raised hopes of a first ever European Tour title with a six-under in the second round, fluffed his lines at the Green Eagle Golf Course on Saturday with a one-over-par (73).
Siddikur was trailing overnight leader Ashley Chester of England by a single shot at the end of the second round. But the third day proved pretty disappointing as he kept missing the mark while most of the top-ten golfers on the leaderboard continued racking up the birdies.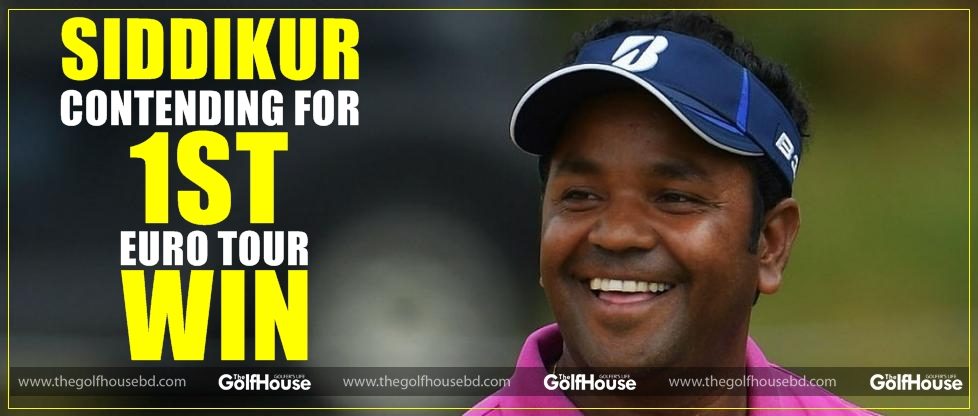 Having started the day at eight-under-par (136), Siddikur traded four bogeys for three birdies as he slipped to joint 10th position on the leaderboard with an aggregate score of seven-under-par (209).
The two-time Asian Tour winner — whose best performance in Europe to date was a second-place finish in the tri-sanctioned Mauritius Open last year — was five shots off the pace, with England's Jordan Smith leading at 12-under-par (204).
Sweden's Jens Fahrbing and Alexander Levy of France were tied for second at ten-under-par (206).