TheGolfHouse team, during a recent visit to Chittagong, met up with the club's President Murshed Hasan Siddiqui to talk in detail about this club and its activities.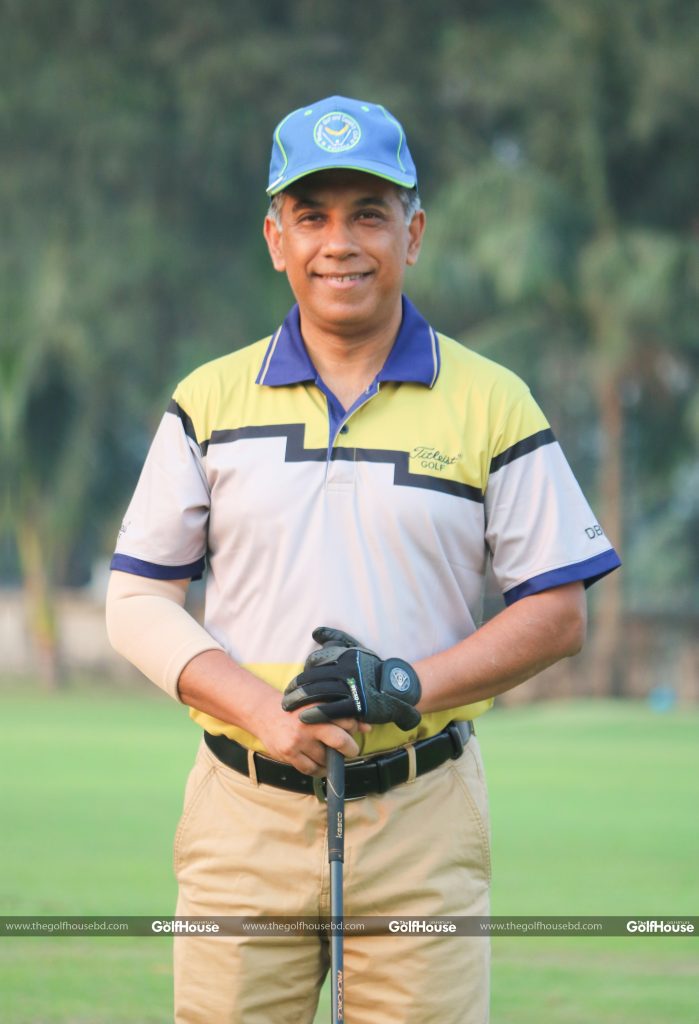 Q: Give us a lowdown of the Shaheen Golf and Country Club.
A: This golf club is inside the air force base. The golf club came to being in 2002, but was inaugurated in 2005. The development took place gradually. At one side of the course is the Karnaphuli river while at the other side is the airport. We enjoy a nice view from here.
Q: Why should golfers come here to play?
A: The number one characteristic of this course is the homely atmosphere. The other courses are more formal, but this one is rather informal which helps beginners to feel at home. We get a lot of children and ladies too, they love it for the homely atmosphere.
Q: What are the challenges that you face in maintaining the course?
A: The course is very close to sea, about 1.8 kilometres. The soil is basically clay, which makes it difficult to maintain it. So we have to work round the year to maintain the course.
Q: There has been some development work in recent times. Kindly elaborate the different amenities of the club.
A: We have got a lot of support from the air force and its welfare trust in this regard. We have recently inaugurated a swimming pool, which can be used as a party centre. We have a gym; we are setting up a spa. Other than that we have luxury suites for golfers. On the top floor we have a fly-view restaurant owned by the RSRM Group. Then we have a club community which is used for members, officers and civilians. I think we have everything that a club has to offer.
Q: Tell us about the membership criteria and the privileges that the members get at this club.
A: We take membership for both armed forces personnel as well as for civilians. We follow the standard procedures for members like the other golf clubs. We allow players of other affiliated golf clubs to play in here with a green fee.
……………………………………………………………………………………………………………….
……………………………………………………………………………………………………………….
Q: Bangladesh golf took a big step with the first Bangladesh Open in 2015. Which direction do you think Bangladesh golf is headed to?
A: I'm very positive about golf's prospects. Many people are participating and many are turning professionals. The interest in the game is rising.
Q: How did you get introduced to golf?
A: I started playing golf at around 2005 when I was in Jessore. Before that I did not find golf that interesting. I used to play tennis regularly. But once I took up golfing, I found it interesting due to the challenge that the game poses before you.
Q: Which is your favorite golf course?
A: I am a member of Kurmitola Golf Club and I think it is the best in the country regarding all aspects. I have played in UK, USA, India. I have had tastes of good golf courses.
Q: Do your family members play golf too?
A: My son tries sometimes, but basically he is a football lover.
Q: How can we encourage young people to start playing golf?
A: We'll have to incorporate this into the economy. This has to be a professional sport. The time you are spending in golf should earn you some money. Bangladesh Golf Federation is trying it's best.
Q: You used to play tennis. Did you pursue any other sport before coming to golf?
A: I used to play tennis, basketball, badminton. But since joining golf, I don't get to play those sports.
Q: What is your golfing routine?
A: I feel like playing every day, but my job does not permit me that time. I try to play at least three-four times a week.
Q: Who are your favourite golfers?
A: I always follow golf on television so I have quite a few favourite golfers including Phil Mickelson. I love watching Siddikur Rahman's game.
Q: Any memorable or nightmarish experience in golf?
A: I made an eagle once. It was the seventh hole at the KGC. That was 15th February, 2014. I have the ball as a memorabilia.
Q: This golf club hosts a few tournaments round the year. Which type of tournaments are basically held here?
A: We mostly hold amateur tournaments. But this years we also hold a Pro-Am tournament.
Q: You have taken an initiative to host a pro-am event for the first time. Tell us about it.
A: We have been holding the amateur tournaments since long. We had long term plan to hold professional tournaments as well and we had been developing our course and facilities in this regard. So this time we could hold a Pro-Am tournament successfully. And I came to know that the the professional players had enjoyed playing at SGCCP.
Q: What facilities does the club offer for caddies and ball boys?
A: Since the caddies and ball boys have been with us since their early life, we are trying to take care of their education. We employ them for three or four days of the week while for the rest of the days of the week we allow them to go to schools. We have got them admitted at a school here in Patenga and we have a plan to bear all the expenses in that regard.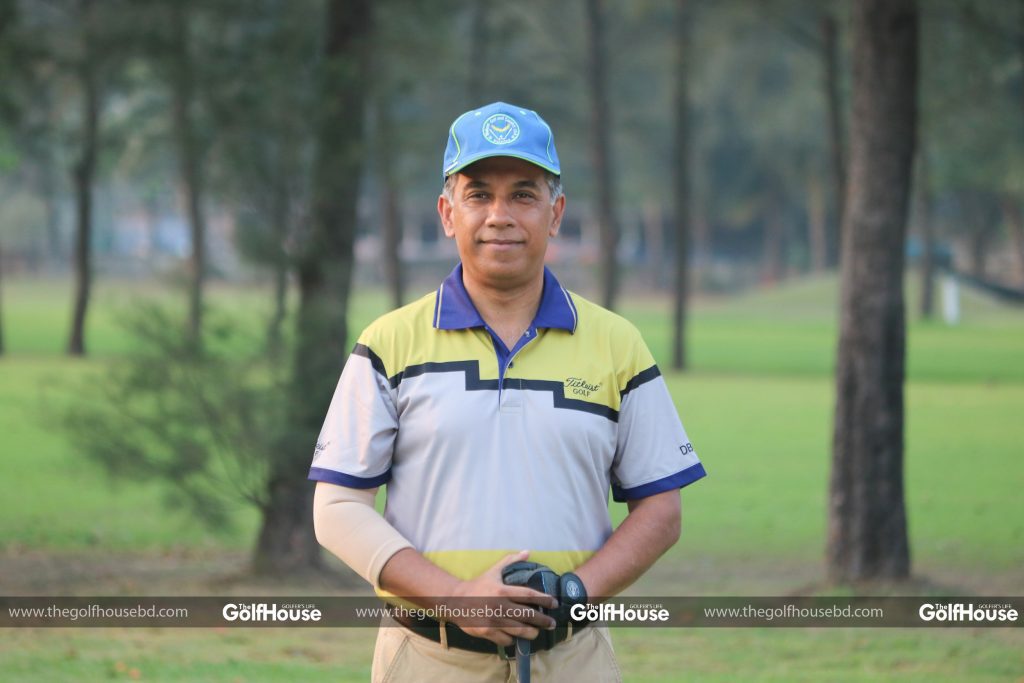 Q: TheGolfHouse promotes a tagline that golf will be the second biggest sport in Bangladesh by 2025. What is your opinion on this?
A: 2025 is another seven years away. It can be achieved, but we need a concerted effort for that.
Q: In your view, what is the future of golf?
A: I must say future is bright. We will have to focus on the South Asian region first and then try to elevate our standard to the Asian level. This is a gradual process. Once you reach Asian standard, things will be much easier. We should look to India and Thailand for motivation.
Q: Do you have any message for the members or those who can join the club as members?
A: People should come and take our membership because it is very reasonably priced which includes excellent facilities. You will have to make time and come here to enjoy golf. I can assure you it will be a great experience for you.