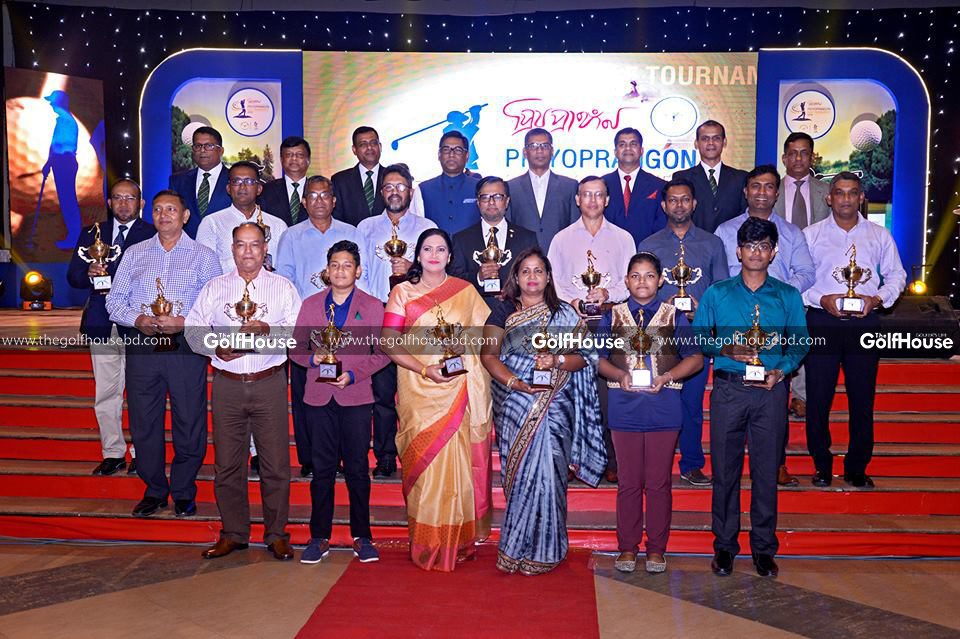 The "Priyoprangon Golf Tournament 2018" ended through a colourful ceremony at Army Golf Club, Dhaka on October 17-20, 2018.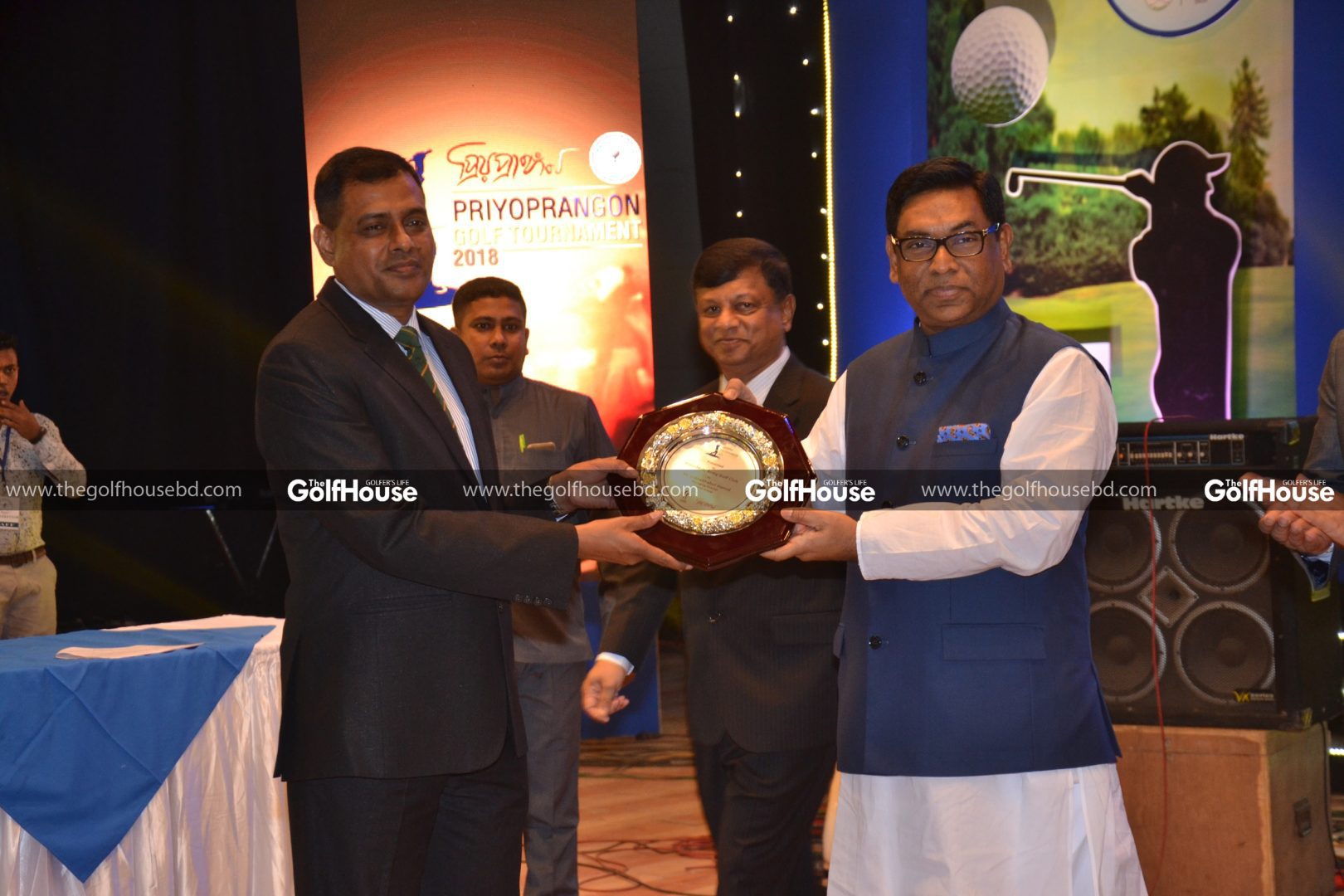 Nasrul Hamid, MP, Honorable State Minister, Ministry of Power, Energy and Mineral Resources, Government of the People's Republic of Bangladesh attended the ceremony as the chief guest and distributed awards among the winners.
……………………………………………………………………………………………………………….
Also read: DAFFODIL CAPTAIN CUP GOLF TOURNAMENT 2018
……………………………………………………………………………………………………………….
Among 657 golfers, Maj Muhd Mostafa Ahmad Tanveer (Retd) won the title of the four-day Tournament. Kamrul Hasan Khan was Runner up and Kusum Farid Ladies title winner.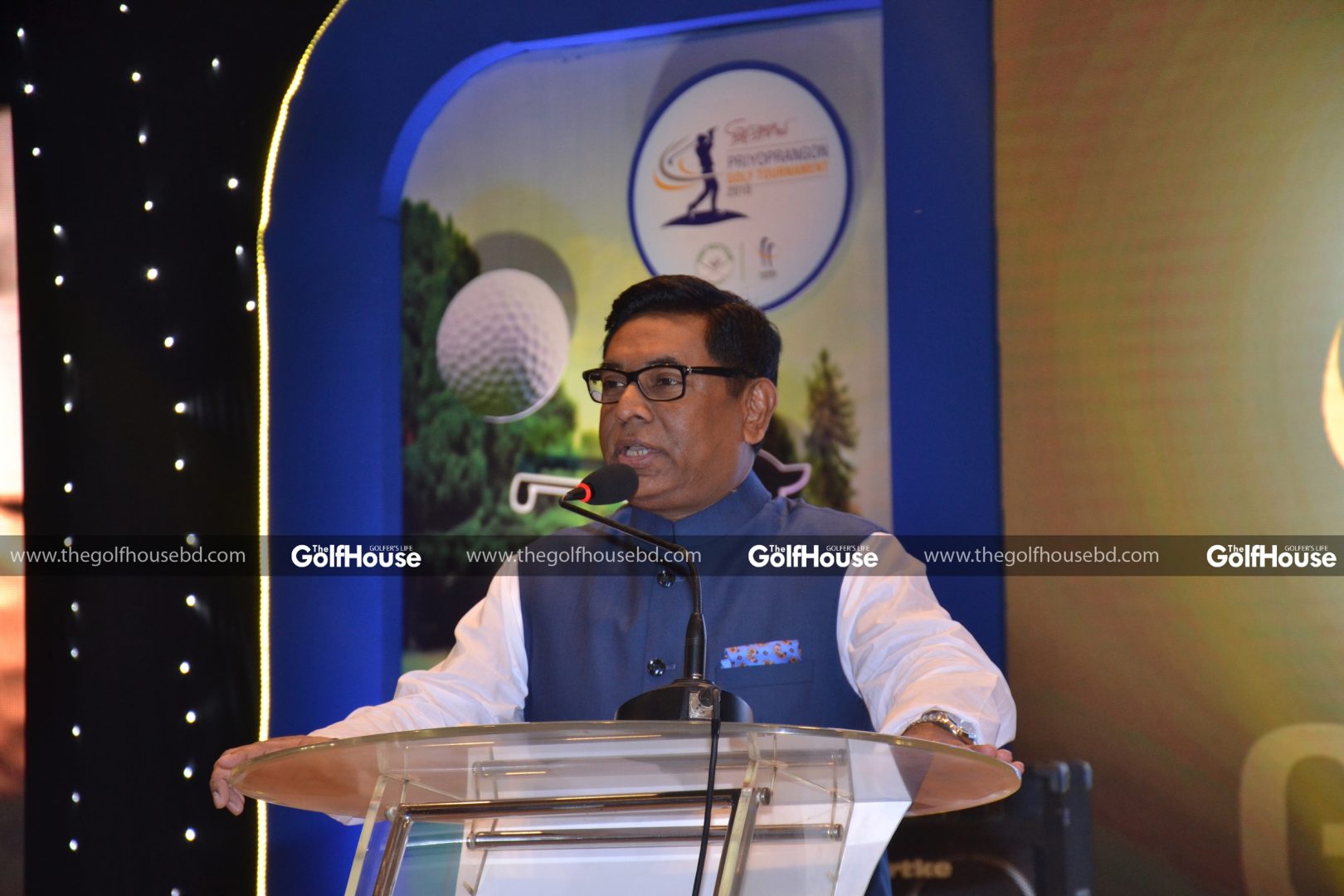 Major General Md Nazrul Islam, ndu, afwc, psc, G, President, Army Golf Club, Brigadier General Shah-Noor-Jilani, BSP, ndc, psc, Chairman Tournament Committee, Brigadier General Muhammad Hasan Imam Farazi, Golf Captain, Lieutenant Colonel Mohammad Nurul Kabir, Member Secretary, Lieutenant Colonel Md Tozammel Haque (Retd), Chief Executive Officer, Major Muhammad Almas Uddin (Retd), General Manager, Golf Operations & Sports, Army Golf Club and Enthekhabul Hamid, Managing Director, Hamid Group were also present.
A large numbers of participants, other members of Hamid Group and high civil and military officials with their spouses attended the function.