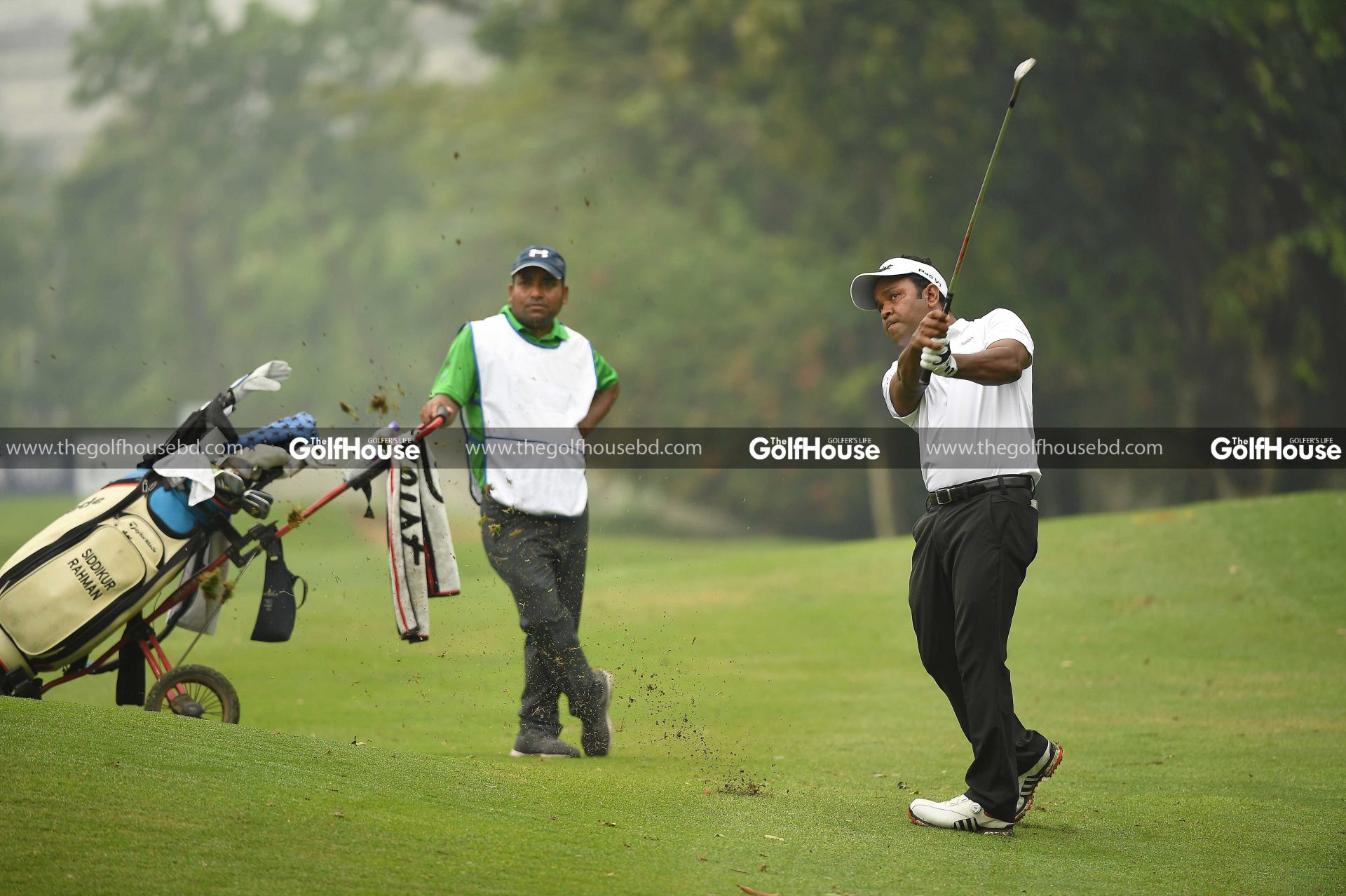 Mahfuzur Rahman has been playing golf for only a decade. A sportsman in his youth, he took up the game casually but soon became enchanted by its attributes and benefitting features. In an amateur career of only a decade, Mr. Rahman has won many trophies, but the biggest one that he won was the recent KGC Club Championship where he beat some of the seasoned campaigners of local amateur scene. This corporate personality spoke to TheGolfHouse to share his golfing achievements and passion.
How did you get involved with golf?
I started playing golf in 2008 after being encouraged by the CEO of Citycell Mr. Chy Hon Pin, where I used to work. I started with a seven iron at the Army Golf Club, and played three to four months there. I didn't have any academic coaching.
How do you feel becoming the winner of the KGC Club Championship?
Definitely it's a very prestigious award. I was looking for this title for the last couple of years, but in the last two seasons I lost in the semifinals. This time the competition was great, but I stayed calm and composed. I'm very happy with winning the title. I win other tournaments as well but winning this tournament is a different feeling.
Who were the main competitors?
The main competition was in the semifinal against Faisal Khan, who is a very good player. And then obviously in the final against Arshi [Haider] bhai, who is the number one. Why I played well is because I thought I had no chance of winning against those two, so I didn't take any pressure. I remained calm and relaxed and that played the big part. The day basically belonged to me. Compared to other days, I played much better that day.
What is your current golfing routine?
We have a group of golfers who play almost every morning. We start at 6am and finish at 8am. Then we chill for an hour or so before going to office. This is the routine during the golfing season. However, during Ramadan, we don't play.
Do you have any regrets for not becoming a pro?
Not really. Since I started in 2008, it was already too late. So, it never came to mind that I would turn pro one day. If you want to be a pro, you need to take it as a profession and you have to earn money from it. If you cannot give that kind of time, you can never do well as a pro. I want to remain a good golfer in the amateur circuit.
As a corporate personality, what about this game that attracts you?
I am a sportsman. In school, college and university I used to play all kinds of sports, but never became fascinated with golf. But once I started playing golf, it became the best sport for me. It is a great way to exercise, to socialize with people and business leaders. This is the only game you play with yourself. So, it is different from other games.
Any special golfing memory which makes you really happy?
There are quite a few special moments. I made five hole-in-one, which is definitely something I feel proud about. People play about 20 years still sometimes they can't make a hole-in-one, so I feel lucky in that regard. The first hole-in-one was a big achievement for me at that time. Becoming club champion was also another big moment in my career.
Do you follow any particular golfer?
Not really. I learned the game mostly by myself. I do like world class players like Tiger Woods and others. I also like Siddikur Rahman, Zamal Mollah at home. But I don't follow anyone in that sense.
Which are your favourite golf courses?
Definitely KGC. It is a very good quality and International standard course. It is close to the heart of the city. It is a very well-designed and well-maintained course. Then Bhatiary Golf and Country Club. As a nine-hole golf course, I would say Army Golf Club is a bit more complicated than the KGC and Bhatiary.
What do you think about the future of golf in Bangladesh?
Golf is definitely progressing. More international and local golfing events are taking place in the country. There was little awareness about golf a decade ago, but the scenario has changed now. People now know about the game. Youngsters are taking this game as a profession now. Golf may be an expensive sport, but someone can earn a lot of money and fame  if he succeed. The corporates need to come forward more and golf needs government support to create more professionals like cricket.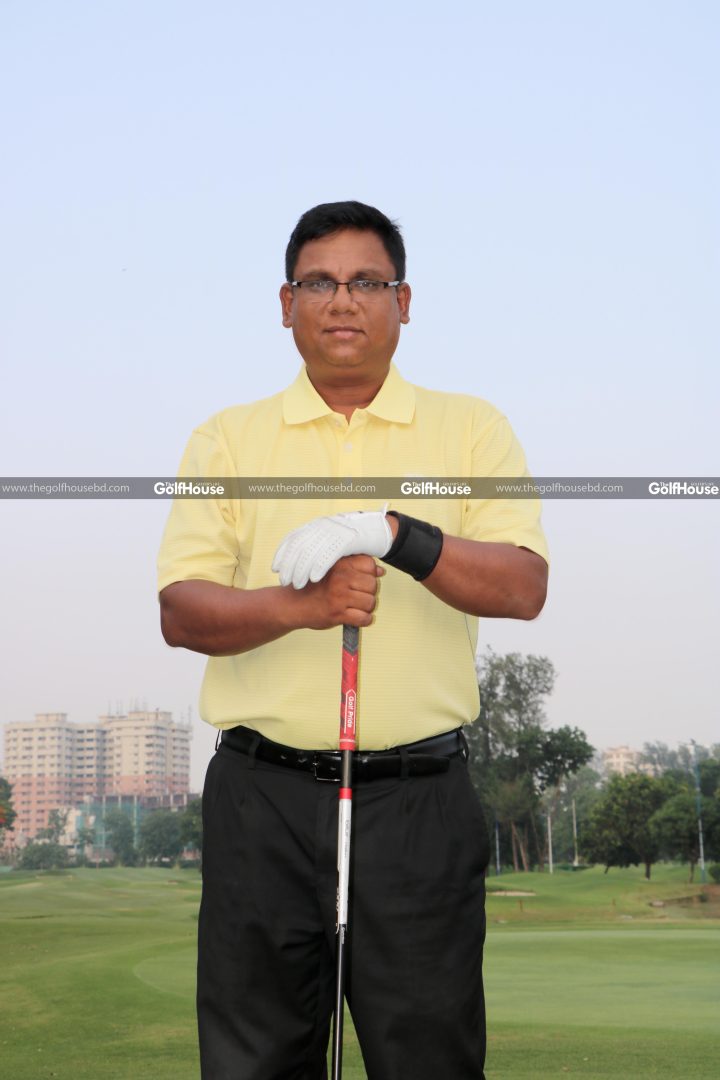 Were you involved with other sports?
During school, college and university, I used to play football, cricket, badminton – these three games I used to play regularly. I represented my school team, Dhaka College team and the BUET team in all these three sports. But these days, I don't play any other sport, only golf.
Do you think golf is a good tool for maintaining business relationships?
I don't see it that way, but I definitely feel it's a good community to be amongst. I enjoy my time at the golf club and enjoy the company of people that I play with.
Any message for those who are not playing golf yet?
As I said when I didn't play this game, I didn't like this game. Only after I was kind of forced to come to golf, I started to realise its beauty. So those who are not playing should at least take a look inside the game and inside the golf course, and I can assure you, once they do that they will never  go away.