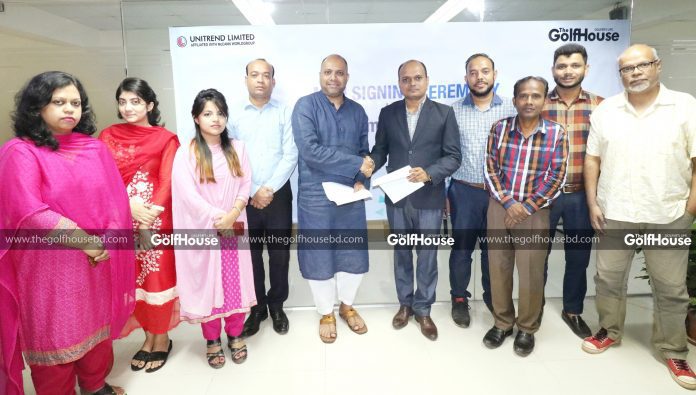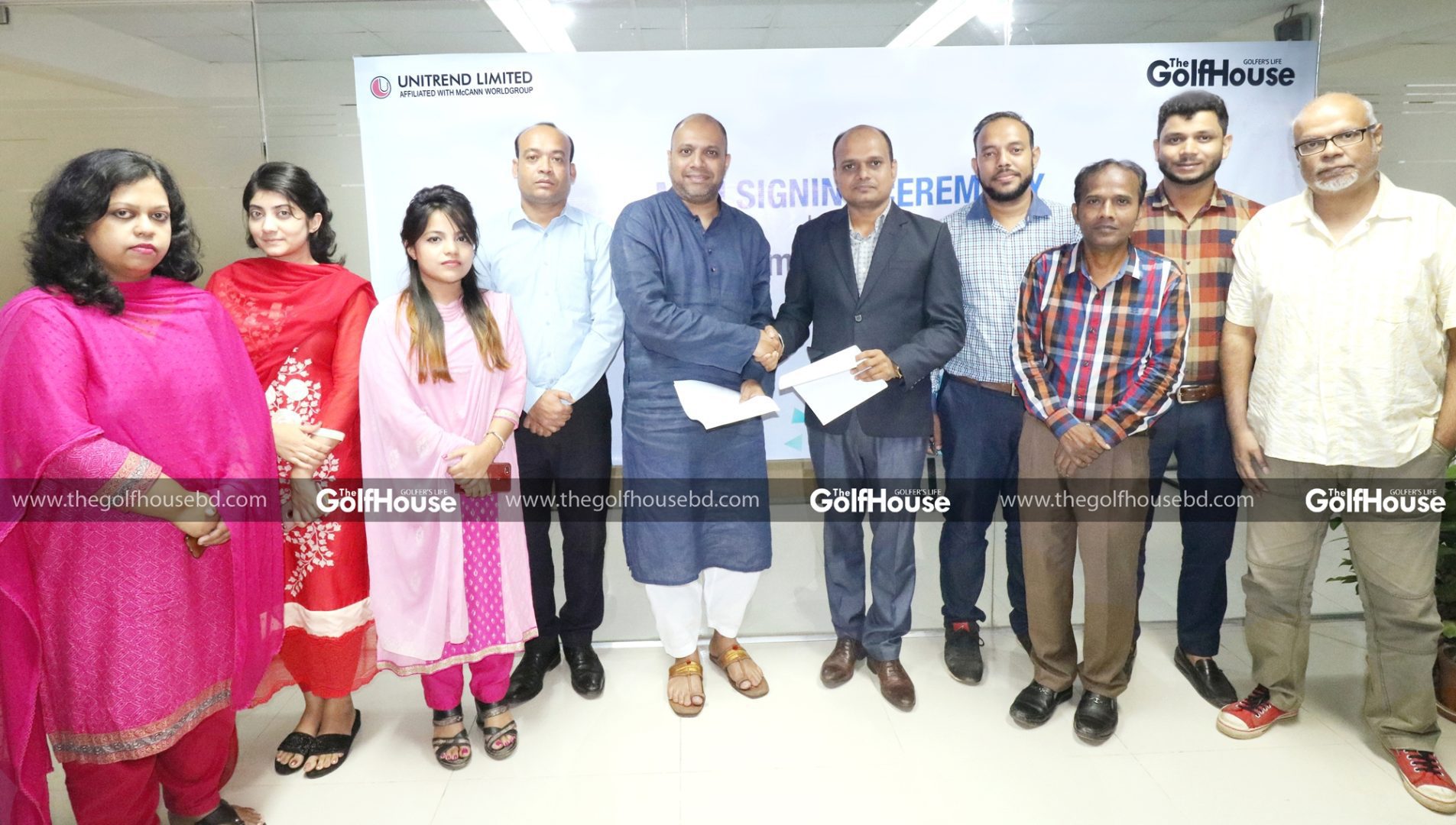 A Memorandum of Understanding (MoU) signing ceremony between Unitrend Limited and TheGolfHouse was held on July 24, 2018.
Taslim Ahmed, Chief Executive Officer of Unitrend Limited and Nazrul Hosen Ayon, Founder & Editor of TheGolfHouse signed the MoU on behalf of their respective organizations.
Unitrend Limited is one of the renowned advertising agencies of the country. Unitrend has been affiliated with the world renowned McCann World Group — a leading global marketing company providing today's marketers with best-in-class strategic and creative services that meet their brand-building needs across all communication channels.
……………………………………………………………………………………………………………….
……………………………………………………………………………………………………………….
TheGolfHouse magazine is the flagship publication for Bangladesh's Golf and Tourism industry, representing corporate, professional, amateur, junior golfers in all aspects of the sport and the industry. TheGolfHouse has become the official media partner of Bangladesh Golf Federation (BGF) and Kurmitola Golf Club.
Following the MoU, TheGolfHouse will promote various activities of Unitrend.