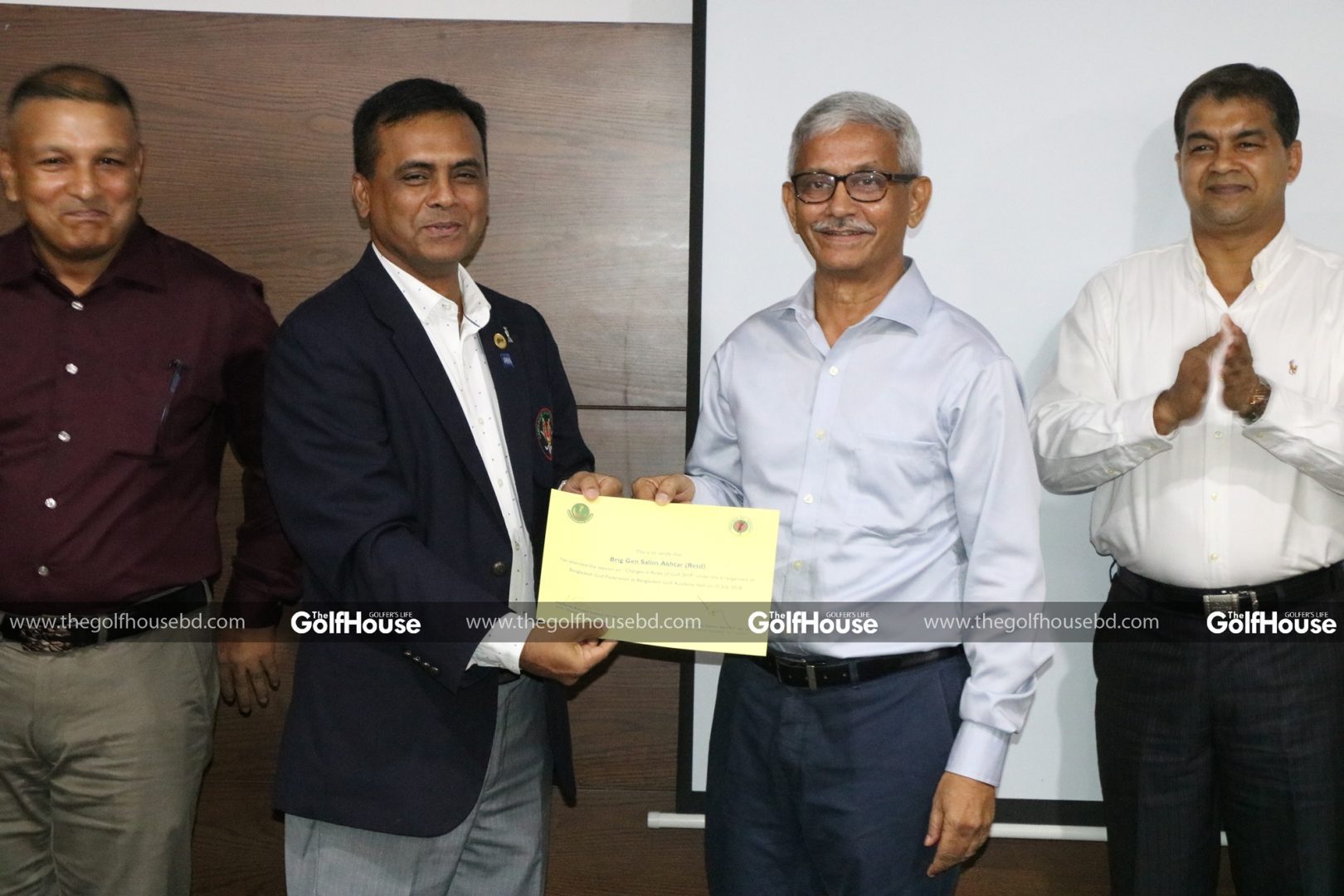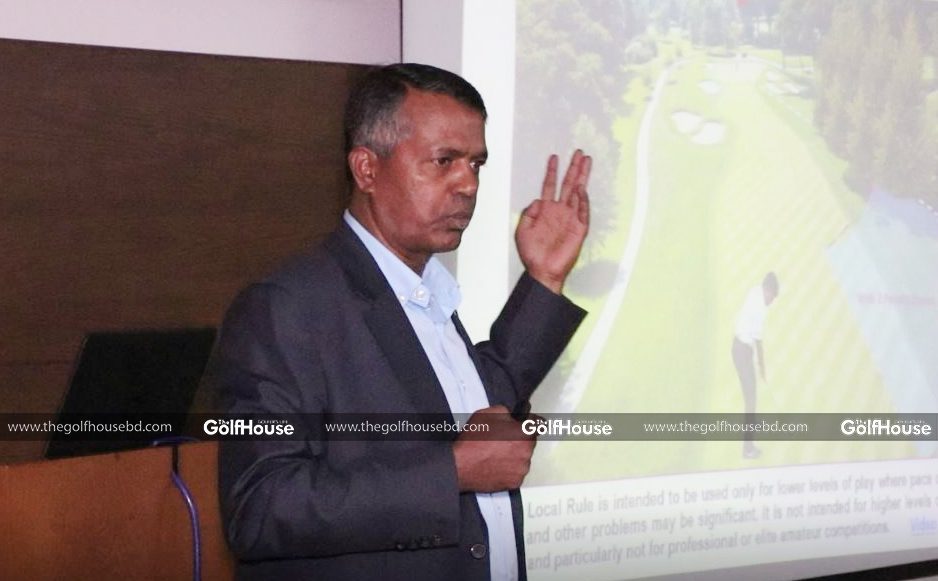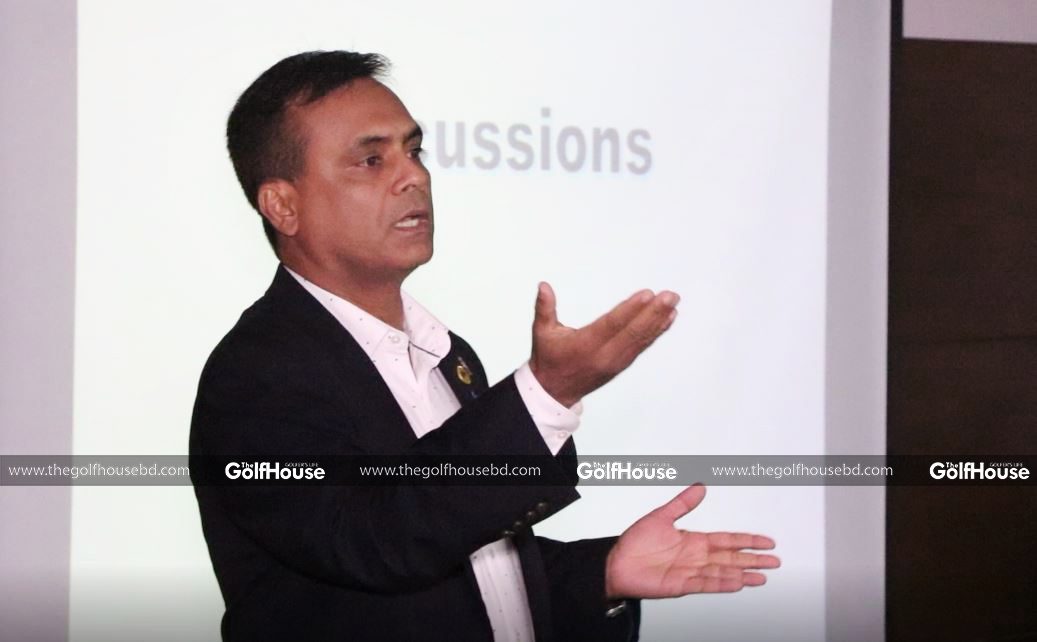 A seminar, titled 'Changes of Rules 2019', was recently held at the Bangladesh Golf Academy (BGA), Army Golf Club, Dhaka.
Organized jointly by the Bangladesh Golf Federation and Bangladesh Golf Academy with support of Army Golf Club, the seminar discussed the technicalities and rules of golf as well as different aspects of "Changes of Rules 2019' on the game, be it for the rules of golf book, decisions on the rules of golf book and on the issues and concepts relating to relief procedures.
The seminar was presided over by the President, Junior Division Golf of BGF and Army Golf Club, S M Matiur Rahman.
……………………………………………………………………………………………………………….
……………………………………………………………………………………………………………….
Abdul Bari, General Manager, Golf Operations of Kurmitola Golf Club was the key resource person.
Among others, Secretary General of Bangladesh Golf Federation Quazi Shamsul Islam and other high officials of BGF, BGA, KGC and AGC were present.
Number of officials and golfers from around the country from participated in the seminar.
Due to the upcoming changes to the rules of golf, the Bangladesh Golf Federation will be hosting numerous "Rules of Golf" seminars starting at the beginning of January 2019.
Rector of Bangladesh Golf Academy Md Mohiuddin Siddique conducted the session.