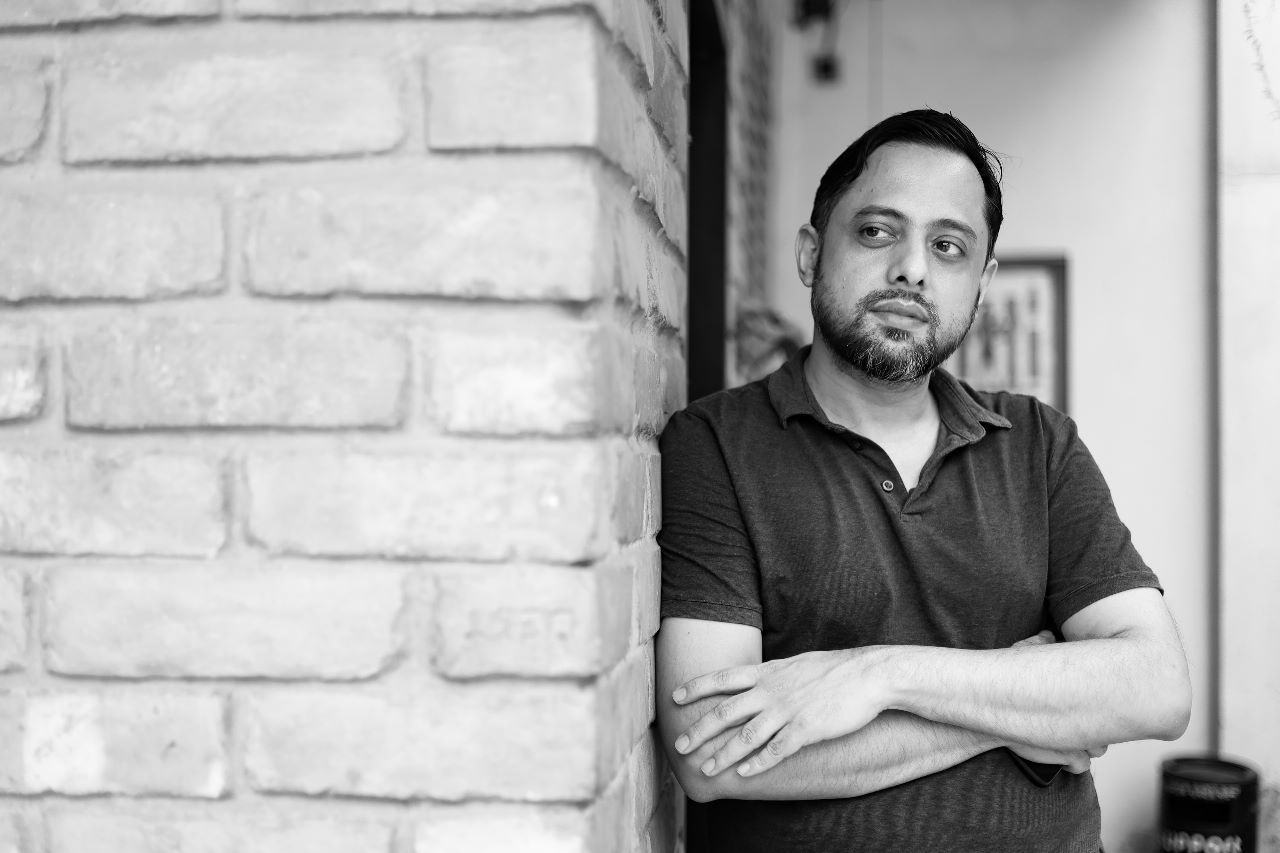 The 'Line House' has become a renowned building in Sylhet with a revolutionary interior design solution. This artistic work has grabbed the attention of many and has been known since then. The Golf House lifestyle had a chance to speak to the Chairman of Janus Architect about Line House'.
Briefly tell us about 'Janus Architect' and its background.
We started this enterprise back in 2011 and from then on we are operating our consulting firm. We managed to complete many projects both in exterior and interior. During the early stage we had to muddle along and we coped through it through many trials and tribulations. We not only specialize in architecture but also in arts and designing. We are adept and competent in constructing both interior and exterior architecture.
What was the client's requirement for the project?
For this particular project our client wanted us to be innovative, he wanted us to be experimental with all the possible design ideas to see which fits best. Additionally he demanded a clutter-free and minimalist look with all the space used. This client of ours allowed us to be flexible with the designs. We also helped him acquire his dreams for him to ease in harmony.
When did this project start and how long did it take to complete?
This Project itself was a complete challenge for us as COVID-19 had already begun by the time we started. We had to stop the construction as soon as we started in the wake of the quarantine. However, we found this time beneficial because we had more time in hand to explore and experiment. Although we started construction, this time allowed us to modify and revise our plans and bits of design. Thus we got to change a bit of the colors, lighting and the furniture to create a casual atmosphere with a dash of sophistication. This helped us better to work finally after the lockdown situation  was over. Moreover, our client was not in a haste so we had a bit of time in hand. All in all this project took us more than a couple years to complete.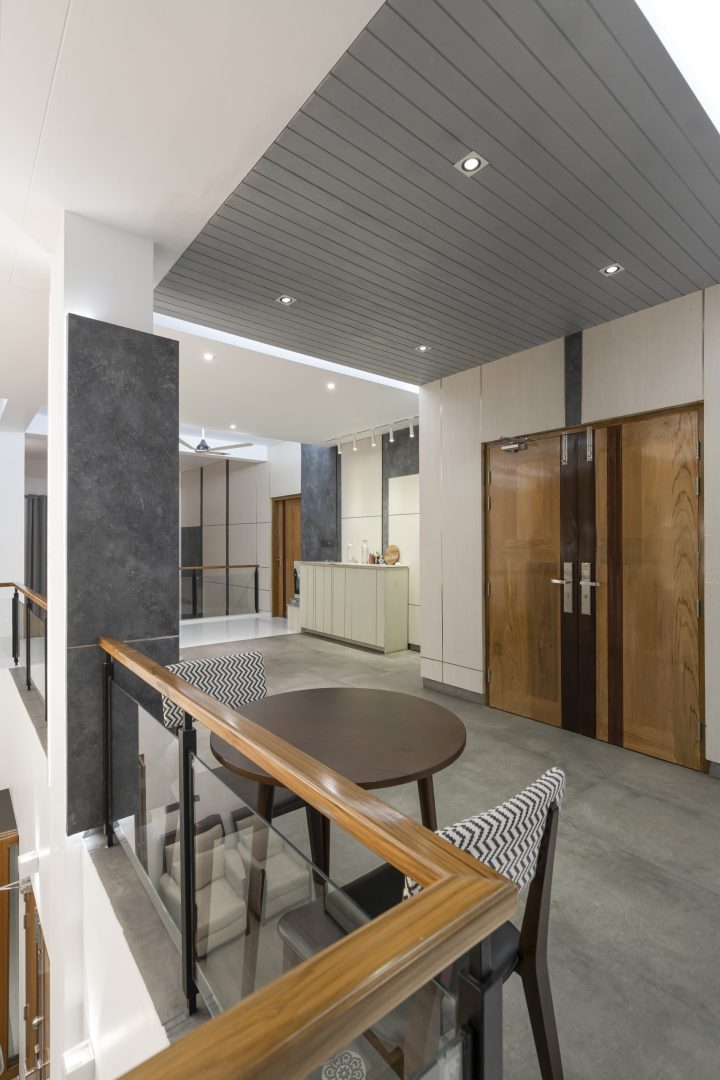 How much area does this project cover?
This project is definitely quite big, around 7000 Sq.Ft. It is a duplex condominium consisting of a great number of sundry bedrooms. There's also an attic featuring a view of the terrace and a garden. We even worked a little with the rooftop and the parking space.
As an architect, how do you use design elements to turn spaces into places where people want to reside?
As an architect I believe that a house where one lives defines himself and his personality. So we try to shape the spaces as a part of home in a way that makes it user-friendly and functional. We also try to use the top quality elements providing the spaces a better finish and also increasing longevity. Some clients also want to keep hold of the furniture or elements that they don't want to lose and so we keep them as a part of the design element.
Tell us about the idea and concept behind the project.
In different projects we like to come up with different concepts. As a matter of course we use lines in  almost every project, it can either be a diagonal line, curved line or a straight line. In this project our concept was to make lines and create patterns. The lines reflect the walls and the ceiling and we try to use different color palettes to give it a vibrant variety.
What types of materials have been used in this project? Are they locally sourced?We had to rely more on imported materials than local items. This also helps us find duty-free products that will last a lifetime. More than 90% of the materials that we use are brought from Dhaka and so there's always a high transportation bill. We like to keep things simple and use less amount of materials to give out a modern look.
What were the landscaping scopes in this project?
Since it is an interior project, the scope of landscape is very few or minimal. We like to incorporate plants in our interior but it can be critical because not all plants survive in indirect sunlight. Some of our clients may refuse to have them as it has high maintenance and not caring for it can kill it, so we don't force it on our clients. In this particular project we tried to convince our customer to add some elements of nature to bring life to the spaces. However, he didn't want it so we could only add a few greenery so that he can enjoy family time with his loved ones.
What sorts of plantations did you implement? Were they easy to source?
We designers have it hard while choosing a plant that would survive in the interior spaces because most plants need direct sunlight. Consequently, adding plants becomes a challenge for us and our clients. While working with this client we could only add a few gardening plants on the rooftop as per his requirements. The plants used were easy to source as exotic plants can make it difficult for the keeper to handle. Therefore, we used plants that are copious in our country and are easy to care for.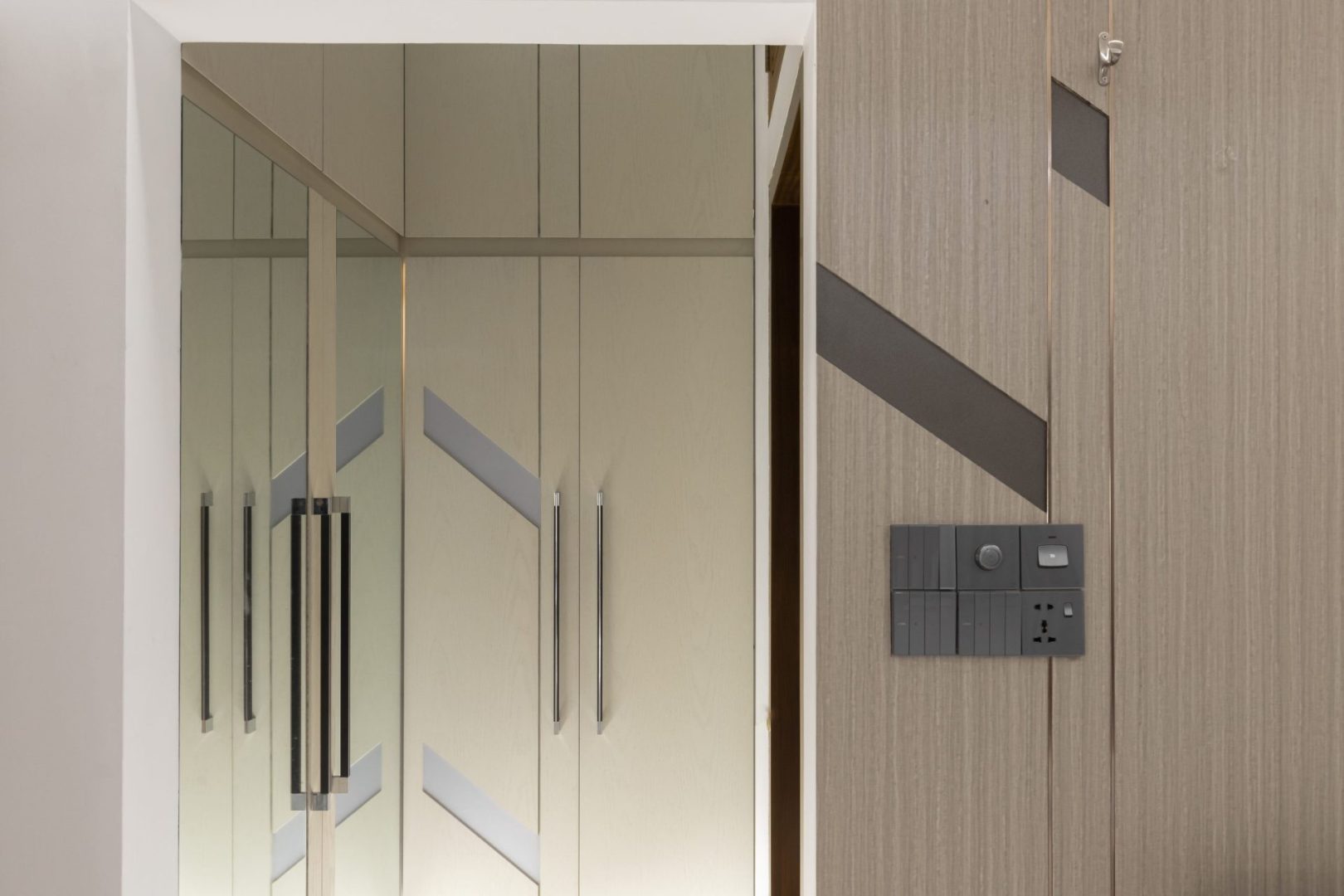 Tell us about the type of structure implemented?
This project was primarily conducted by a local architect so the condition of the building was not satisfactory. Therefore, we didn't deal with any structure, we were handed this project with the structure already completed. So it was not possible to implement any structural modification. As a result we were introduced to several difficulties where we had to camouflage some beams and columns to make it seamlessly modern.
Can you tell us about the space segmentation of the project?
Firstly we designed common spaces which is a good place for the family, this is where the family get to spend quality time with their loved ones. We have added a kitchen on the 1st floor so that the client can use it without having to go down to the main kitchen room. We kept the first floor full of privacy (private zone) and the ground floor to hold gatherings and to tend to the guests. This doesn't mean the spaces are fully segregated; you can always have visual communication from between the common spaces as you'll be able to see the bottom from the top. We also created a second set of stairs to enhance privacy where one can easily go upstairs to his room without having to communicate with the guests if he doesn't want to.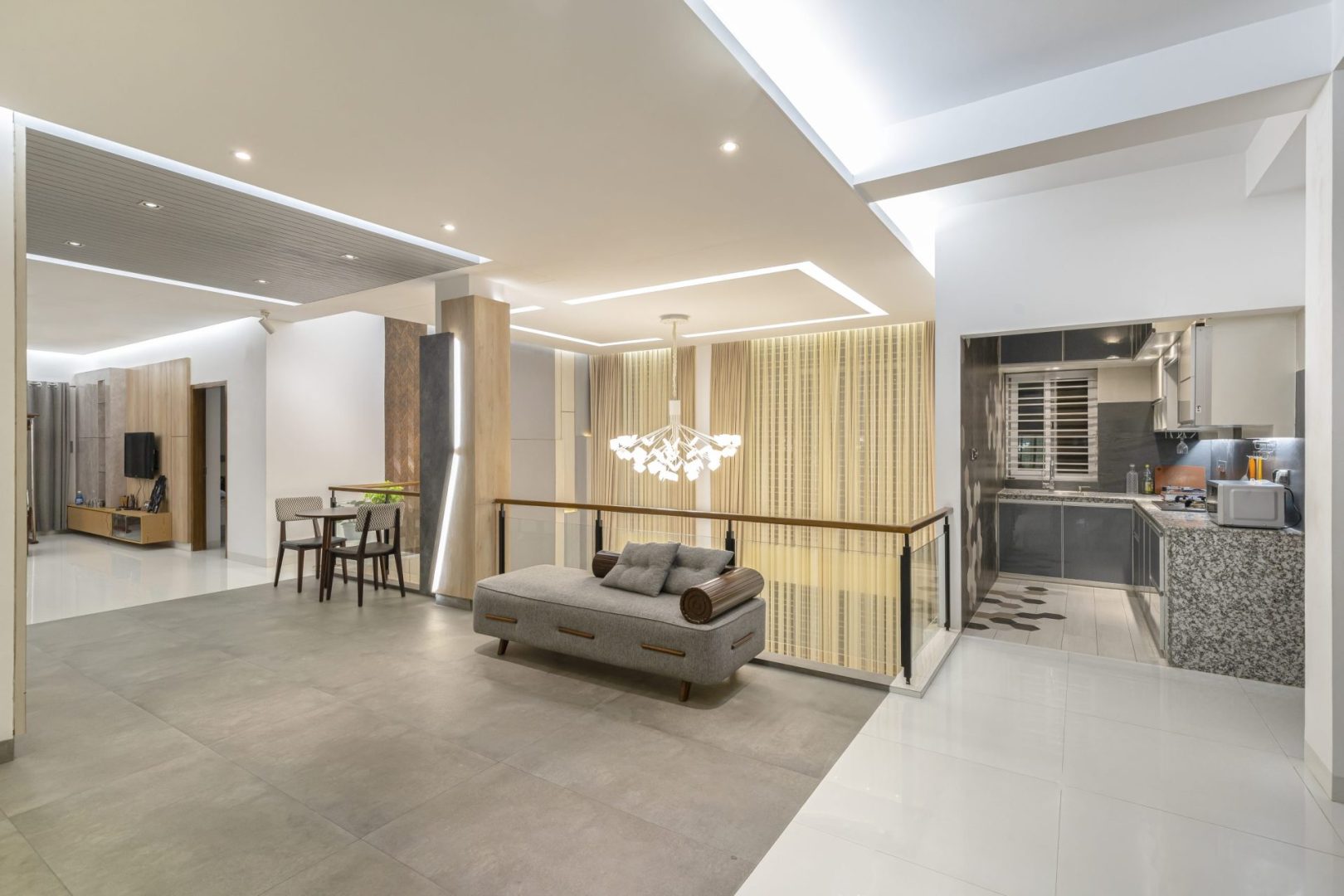 Tell us about the interior details- color palette, furniture and lighting.
Our motto for the design was to create some resemblance of our client and his lifestyle.. We wanted to further embody some sort of uniqueness in each of the designs for the customers. There are always some details that we have added to make it unparalleled in a way that bears semblance to  the owner and his personality. This is something we strictly maintain and has become our signature style. As a result, we get to experiment and our clients also get to taste exclusivity at the same time.The color palette we frequently use is monochronic and is always softer in shades  such as beige, gray and brown that are not harsh on the eye. The lighting we use is based on the ambiance one wants to add in a space.  We try to balance the lighting between cool and warm for it to go easy on the eye of the users. We believe lights make a living area ecstatic so we add lighting of all sorts depending on the clients' wants and the atmosphere they want to forge.
Any particular construction detail you want to discuss- in terms of facade treatment?
When designing spaces, we try to work on every detail. While working with these clients and any other clients we build in tiny details because eye catches detail. As it was a two story mansion, we used block-like uneven materials and created a mountain feature effect on the wall of the formal living area. We also inserted light to create depth. This majestic wall can be viewed from the ground floor and even the second floor. Additionally we had to add hidden doors to the storage spaces the client wanted to hide so that the visitors wouldn't notice.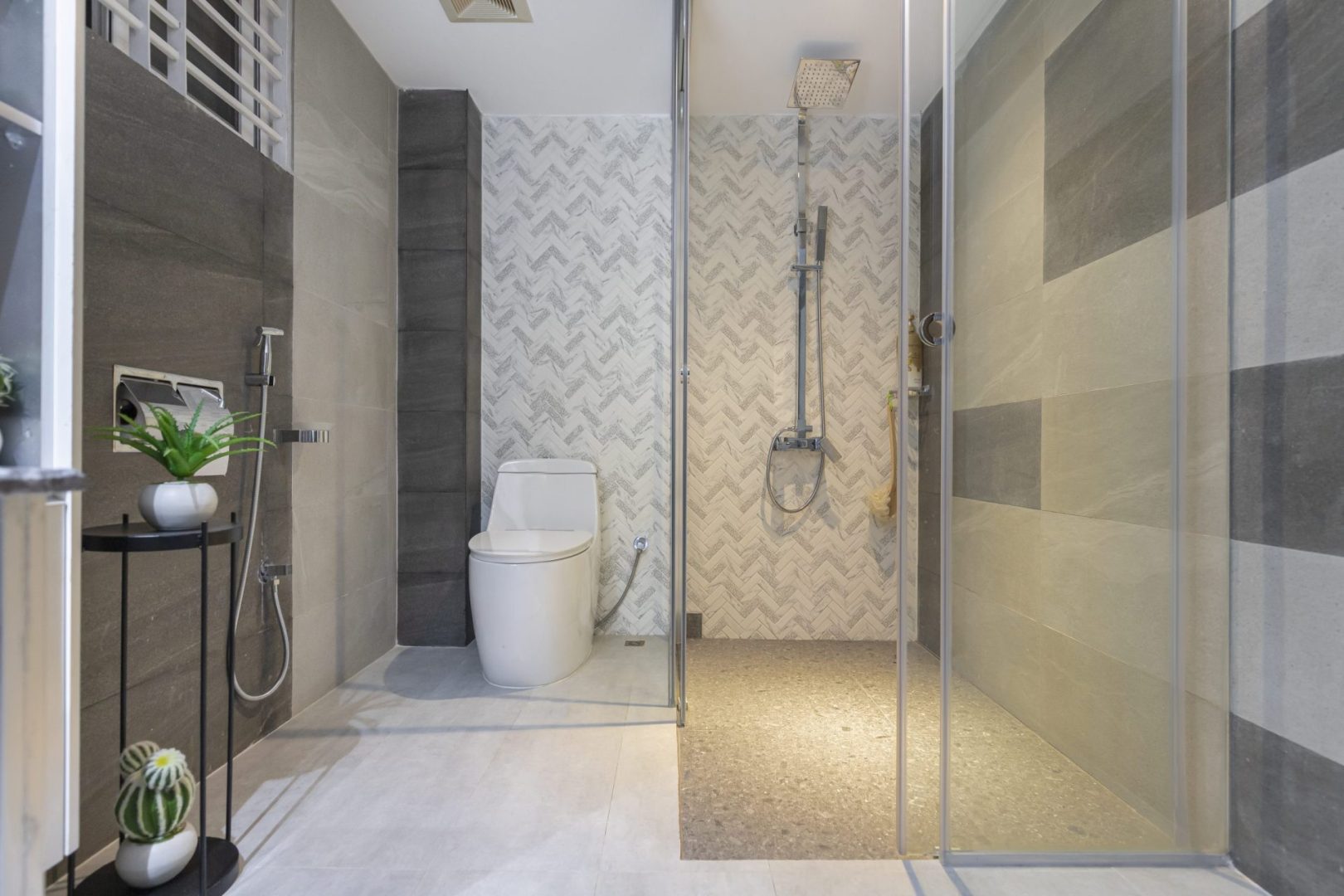 Any kind of constraint or challenge faced during the construction process?
We are always instigated with many challenges while working on any interior and exterior projects. Here, the transportation of goods seemed strenuous. The climate coupled with the covid caused the projects to seem formidable since the level of humidity can have an effect on the progress of work.This was a special project that we worked on because the concept used here is not so common in Sylhet. Not many people are introduced to such work and designs. This concept was pretty unknown to the residence of Sylhet. After we were done we encountered many visitors that came to see our work and they were astonished to see such interior work.