Jamal Mollah, a golfer sponsored by your company, has won a big event in PGTI recently. How is your feeling about his success?
I'm really happy and proud. Jamal's success has not only made the country proud but
also made Runner Group very happy. The fact that Jamal is sponsored by Runner and
that Runner played a role behind his success makes me very happy.

How do you evaluate Jamal's achievement?
As sponsors we are very proud. When I saw Jamal's name and Bangladesh's flag on top of the scoreboard, I got very emotional. I almost had tears of joy because he made the country proud. Flags of many influential nations were beneath us which made me emotional and proud.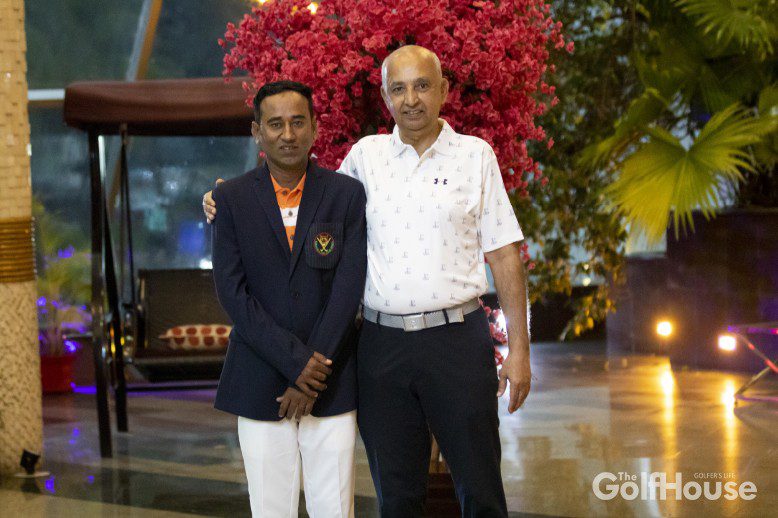 When you started sponsoring Jamal, did you think he would reach this stage?
When I first saw Jamal play as an amateur in 2010, I was impressed. Since I was a golfer
myself, I recognised his potential. However, Brigadier Shafique, who was the managing
director of our company and a club captain also, said this boy can go a long way if picked.
There have been ups and downs in Jamal's career but we always had faith in him.

Did you ever think, during these 13 years, that you should give up this sponsorship?
We've been sponsoring Jamal for 13 years. He always had that knack in him and so we
never felt we should discontinue the deal. His hard work and perseverance made us believe
that he will win something big one day. And this is not the first time he has won this sort
of title. So there was never a question of withdrawing from the sponsorship. In fact
we wholeheartedly hope that more players like Jamal come out and bring laurels for the
nation.
Does Runner have an aim to patronize more golfers like Jamal?
We have been working to patronize golf for a long time. Recently we worked on promoting
10 young golfers from Rangpur. We were set back a bit by the pandemic but our effort is
going on. Grooming young golfers for the big stage is a long process and we are not getting
frustrated at all, instead we are happily staying as a helping hand to the process.

Anything you are doing to develop professional golf?
We are discussing how to improve our review system. If we can't review quarterly, half-yearly and annual scorecard of the professionals and if we don't show them their mistakes and train them properly, then we won't be able to make much progress. We will definitely bring good trainers from abroad and try to rectify the mistakes of the golfers so that they do better in future.

What about tournament sponsorship?
That we do very regularly. We sponsor President's Cup for club members and amateurs and at the same time we sponsor two or three tournaments for professionals. We hope to raise the number of these professional tournaments and our association. And we want to encourage other companies to invest more on golf.