Only a few years ago, not many Thai Golfers except legend Thongchai Jaidee were painting the charts anywhere on the international golfing circuit. However, the arrival of red-hot, talented golfers now has been a harbinger of a new wave for the game in Thailand. 22-year-old young gun Danthai Boonma is a part of the talent bandwagon who know how to stir up passion every time they don their golfing gear. The young golfer, who has secured his spot for the forthcoming Open Championship, is looking forward to making a great debut. Having represented Thailand as an amateur, Boonma won the bronze medal at the 2013 Asian Youth Games, 2014 Youth Olympics and 2014 Asian Games. Having turned professional at the end of that season, he triumphed at the Asian Tour's World Classic Championship the following November and on Christmas Day 2016 added the Asian Development Tour's Boonchu Ruangkit Championship by beating Janewattananond at the fourth playoff hole after they finished with rounds of 65 and 64 respectively. His best European Tour performance was a tie for third after a closing 64 in the 2016 King's Cup in his home country earlier the same season. In an exclusive straight-from-the-heart interview with TheGolfHouse, Danthai Boonma talks about his golf, many victories and more.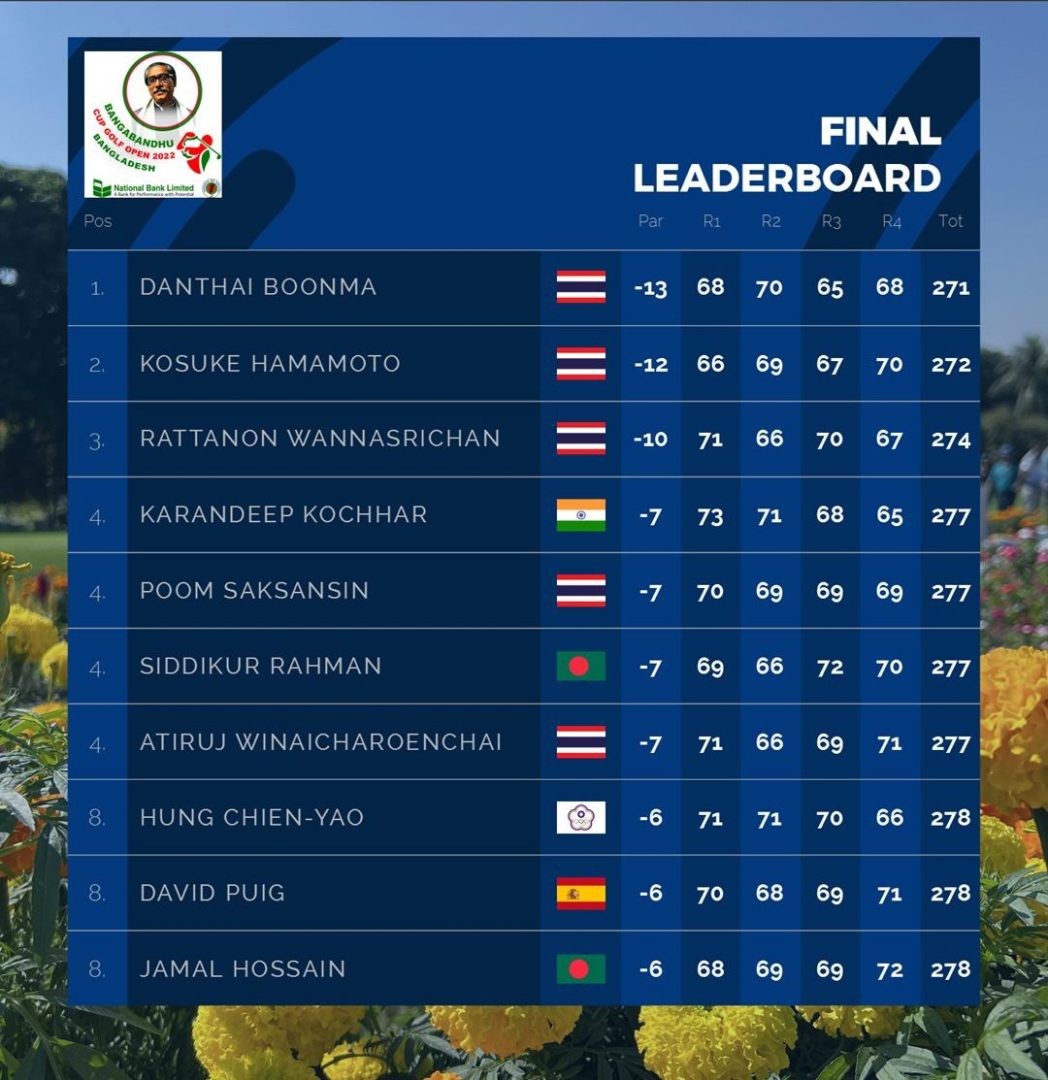 How was your feeling after winning the Bangabandhu Cup Golf Bangladesh Open?
I'm so excited about my second win on the Asian Tour. I can't believe it, because it's been tough in the past two years, I didn't really play very good you know. I mean, I struggled with my mind and my short game, so I tried to figure out about those things.
What inspired you to take up the game?
My dad played golf with great regularity. I followed him to the golf course and found out that there it was fun hitting balls. So you could say my dad introduced me to the game and I am really grateful towards him for the same. Also, when I started, Tiger Woods was at his best. So that goes without a saying that he was my second inspiration.
You have been a part of the Thailand golf's growth story. So what was his biggest turning point in your game?
The biggest turning points in my golfing career wete two: First when I won The World Classic Championship at the Laguna National for my first year on tour. It secured me for standing on the Asian Tour fully. The second one was when I qualified for the Open 2018. It is great that I can start with the Open at Carnoustie. I will not only gain a lot of experience but this will a be a big building block of my career.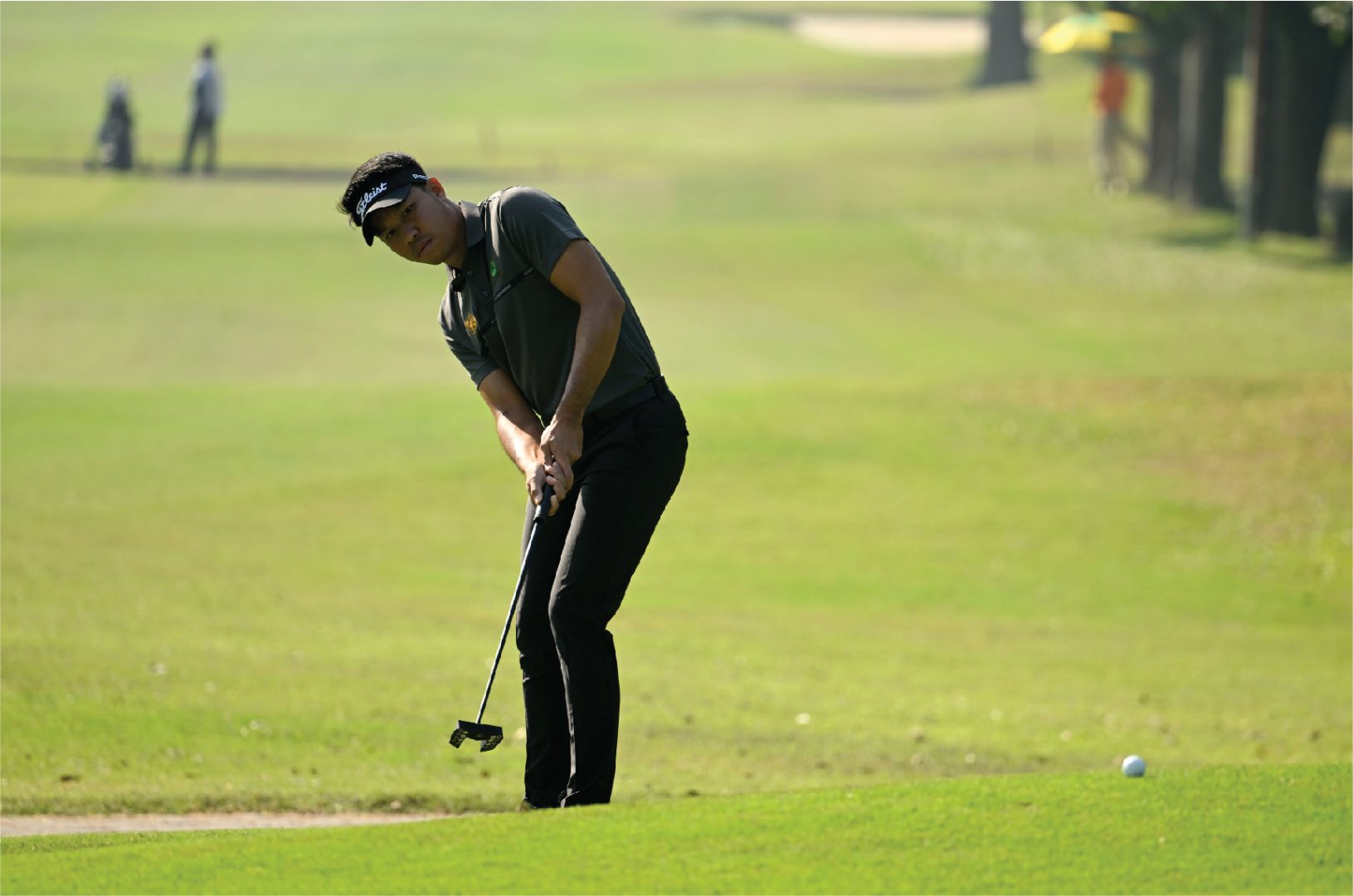 In an expensive sport like golf, are there enough funding or opportunities for budding golfers to take up the sport?
I think it is still hard getting sponsors these days but I am lucky having SINGHA as the main sponsor. So I work really harder to take a plunge. I think other players are doing the same thing as they start from small and get some earning so that they are able to go to the next step.
What is your biggest strength as a golfer?
Putting is what I focus on. I always challenge myself to overcome any kind of greens and win tournaments through fantastic putting.
You've said before that Tiger Woods is a huge hero of yours – have you met him yet?
I saw Tiger at the range last Sunday when he practiced, but I haven't had the chance to say hello to him yet. If I get chance to meet with Tiger, I will say in Thai 'sawasdee krab' and 'chokdee krab' – 'hello' and 'good luck'.
Have you tried to copy anything about Tiger's game or his mental approach?
When I was young, I was really impressed by how Tiger hit chip shots. He didn't wear a glove when he chipped and, maybe because I was so young, I thought this made him hit good chips. So, until now I have done the same and not worn a glove when I chip.
We understand you are a big music fan, particularly of Thai rock band, Bodycam − if you could hang out with Tiger Woods or Bodycam, which would you choose?
I would love to spend the evening with Bodycam. Sometimes I need to be out of golf and just relax. Being with Bodycam would be my ideal way of relaxing. Especially with band leader Bro Toon. He is my idol. His songs would mean I would have a wonderful time.
Bangabandhu cup Golf Open 2022 Galleries