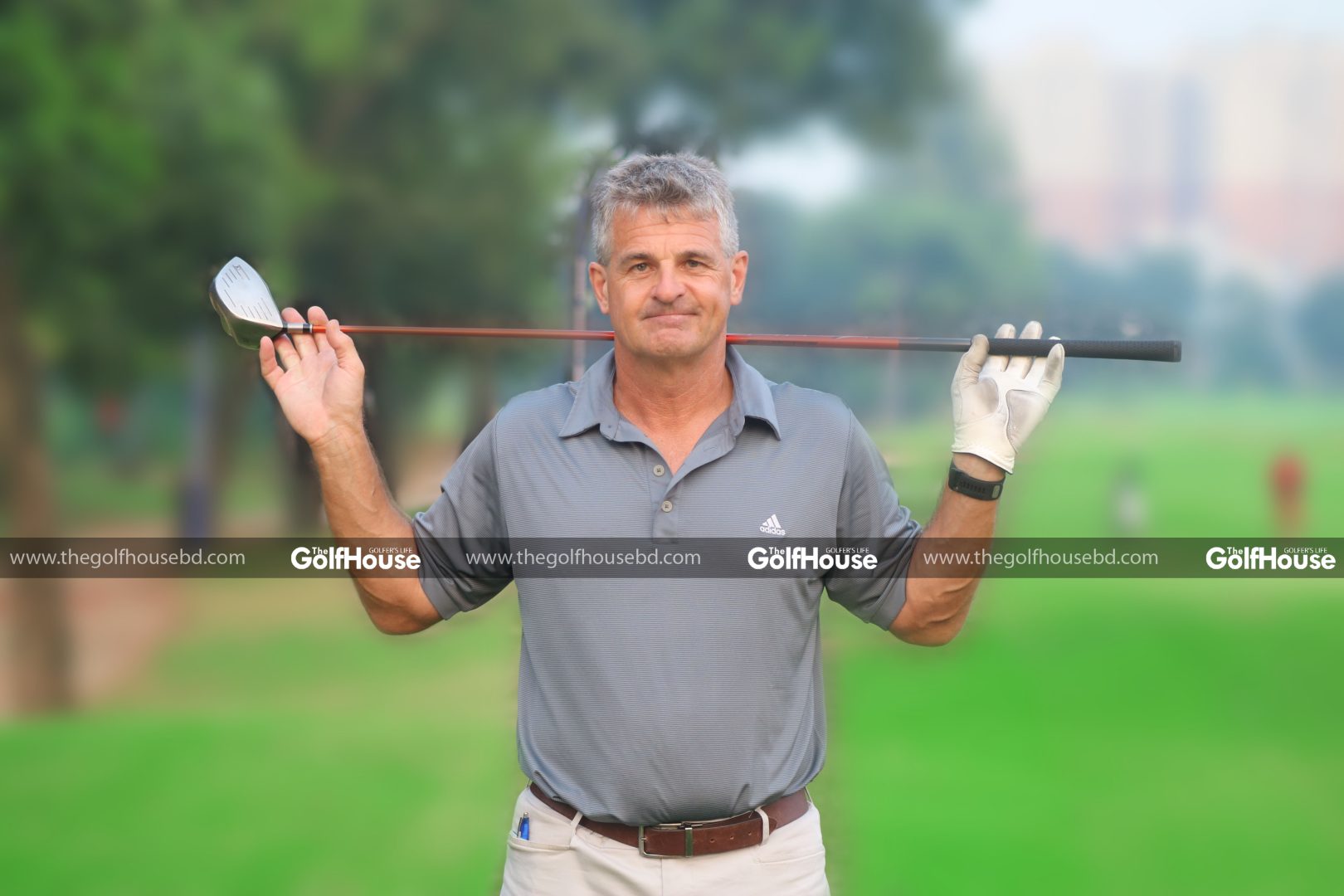 Since taking charge of the Bangladesh cricket team in the middle of this year, Steve Rhodes has transformed a team in transition to one that is growing from strength to strength. He is soft-spoken and lets key figures in the team make their decisions, helping create camaraderie within the dressing room. Unlike the authoritarians preceding him, the former Worcestershire coach prefers a bit of relaxation away from the game too so that the players can give their best when they get back to cricket. And for that relaxation, he feels golf is the ideal game and golf course an ideal retreat.
When did you start playing golf?
Probably at the age of 10 or 11. My father used to play. So I used to go and caddy for him and just took it from there.
What is it about golf that attracts you most?
I think it's a challenging game, very difficult game to master and I'm nowhere near mastering it. The different aspects of it like chipping, putting, irons, bunker shots – these are the thing that attracts me most.
Do you find any similarities between cricket and golf?
The similarity is the swing to hit a ball. The difference is one ball is stationary while the other is moving, sometimes at 90 miles an hour. You would think it would be easier to hit a stationary ball, but that's not necessarily the case.
Your favourite golf course?
I played in Wentworth in England which is really nice. I had a good round there, so that's what makes me think that it was the nicest course that I played in.
……………………………………………………………………………………………………………….
Also read: GOLF HAS GREAT POTENTIAL TO GROW
……………………………………………………………………………………………………………….
Who is your favourite golfer?
Among Englishman, Justin Rose. I think he's a wonderful golfer and a great competitor. I love seeing him in the Ryder Cup.
Does golf run in your family?
My father played, his brothers played. My cousins also played. We played quite a bit among the cousins. So you can say it runs a little bit in the family.
Your worst nightmare in golf?
So many. The last hole I just played, I shot into the bunker, missed a putter. But I guess the dreaded shank is one of the worst nightmares for golfers.
Memorable experience in golf?
I've never had a hole-in-one, which I would dearly like. I've come close quite a few times, those were probably the best memories.
Most cricketers play golf in leisure time. What is the reason behind it?
Cricketers spend a lot of time away from home, practicing and playing on the ground. It's really good for them to get away from cricket. A round of golf can be 3/4/5 hours – plenty of time spent away, not thinking too much about cricket. Lot of the guys around the international circuit go to some luxurious places and most places have got a golf club.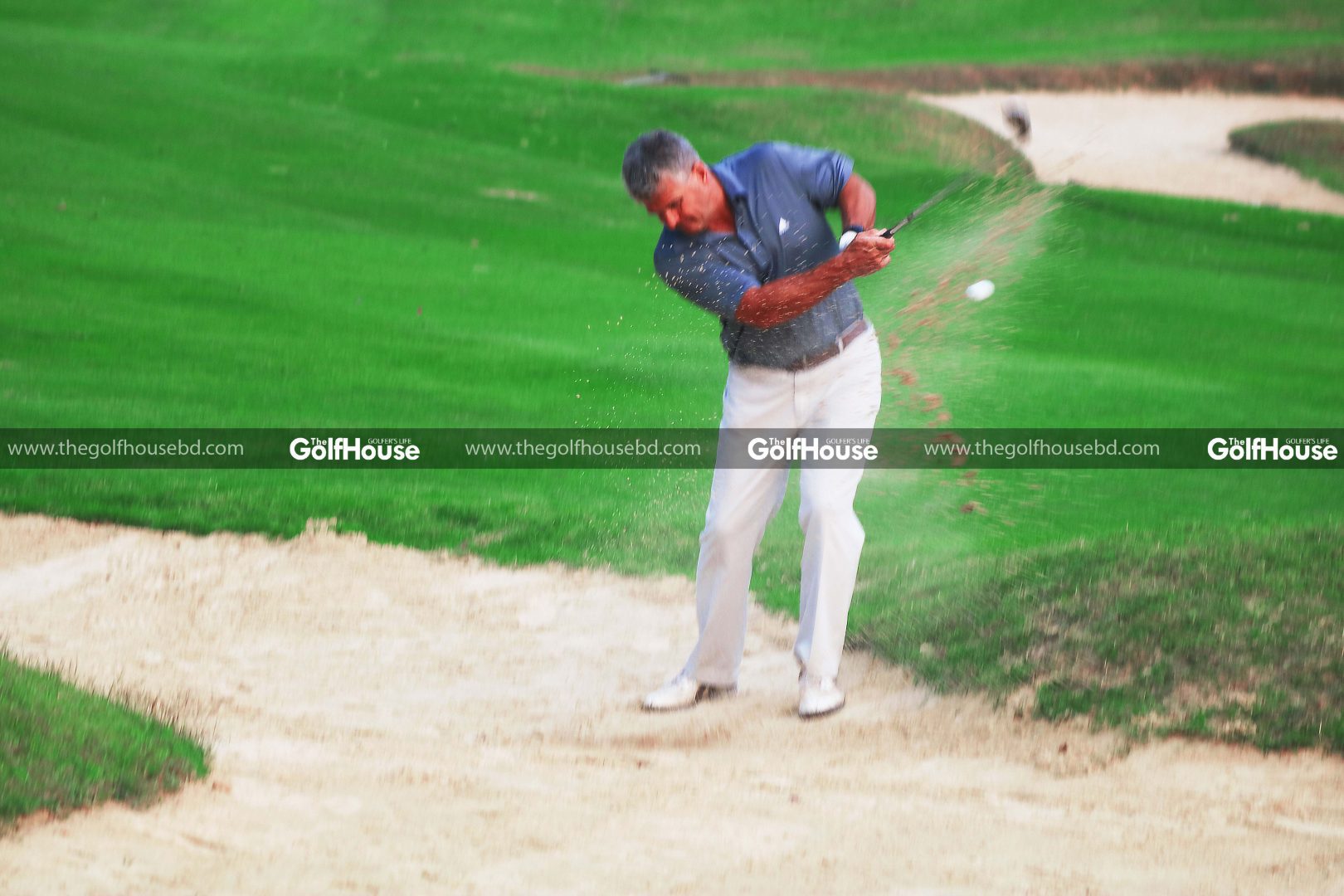 Would you suggest Bangladeshi players to play golf?
I'd like them to. I think it's really important to spend some time away from cricket. Sometimes they don't have a lot of things to do. I think it will be a lot of fun for them and take a lot of pressure away from cricket.
Your message to those who are not playing golf?
It's a wonderful game. There are lots of different shots that you can play, but beware it's very challenging. There are different types of game in golf – you can play matchplay, you can play with partners and you can play individually. You go and see some top players playing that might attract you towards playing.
Your impression about Bangladeshi hospitality and golf?
Great. When we do play golf on those off-days, we find the people very hospitable and welcoming – from the caddies to the members of the club. We are very grateful for all their hospitality and making us feel welcome.