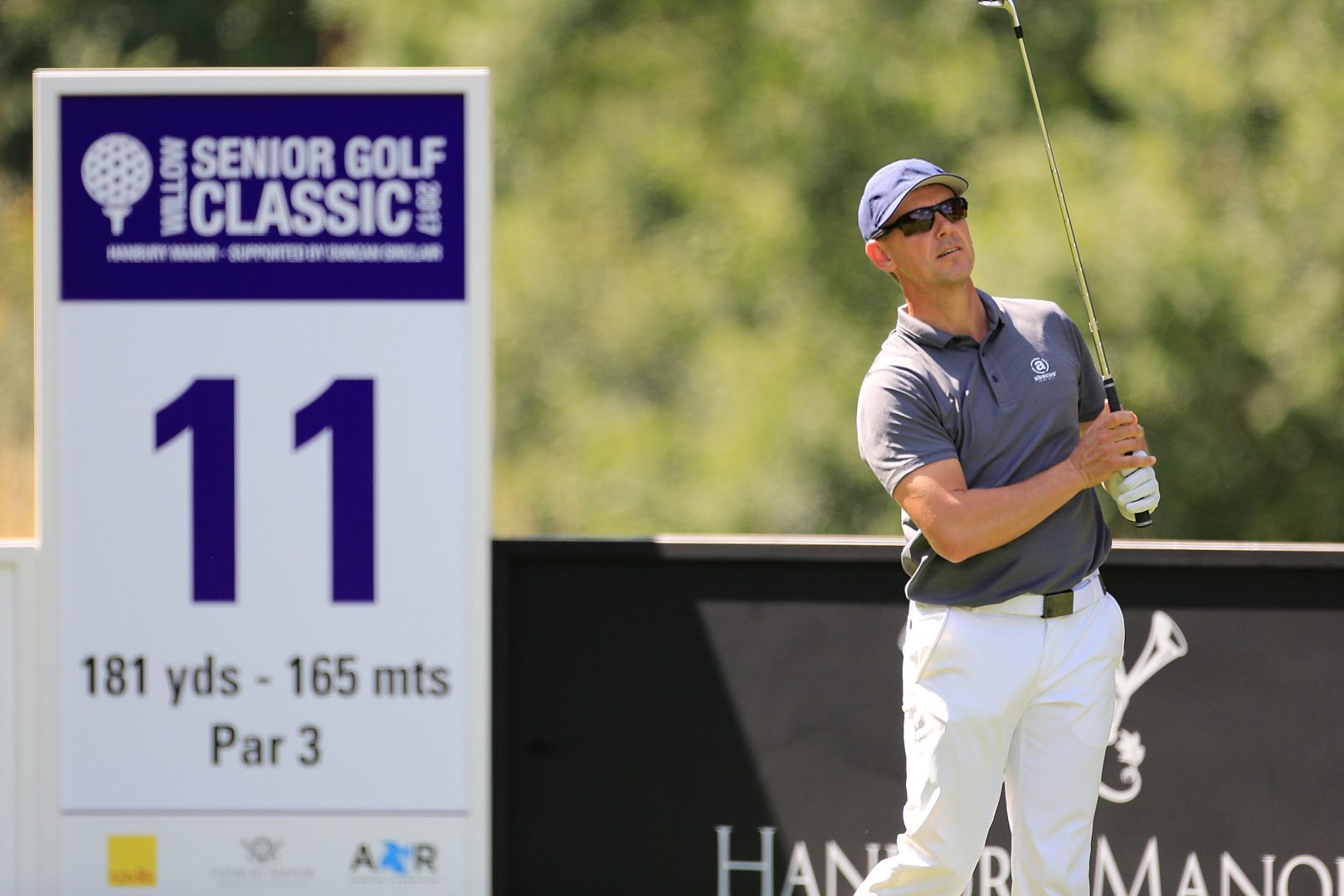 Sweden's Magnus P Atlevi fired a bogey-free seven under par round to take a one stroke lead at the Willow Senior Golf Classic at Hanbury Manor Marriott Hotel & Country Club.
The 52 year old started his round with an eagle three on the par five second hole and made three further gains before the turn to go out in just 31 shots.
He then birdied the 12th and 17th holes to take pole position as he goes in search of his second European Senior Tour title.
"It's not every day you don't have any bogeys," said Atlevi. "The two weeks off have done me well and I'm looking forward to getting going again.
"The first two holes are scoring holes but I missed my tee shot on the first. Then on the second I left myself with around 220 metres, so I hit my three wood and it pitched one foot from the hole and then I putted from 15 feet, so that was a great way to start.
"It's a course with a lot of opportunities out there, and this is just the beginning of the tournament. There's so much left to play for."
The 2016 Senior Tour Rookie of the Year is one stroke ahead of Scotsmen Andrew Oldcorn and Gary Orr and Australia's Peter Fowler. Like Atlevi, Fowler eagled the second hole, his 11th, and finished with birdies on the third and seventh holes.
Fresh from his tied third finish at the Scottish Senior Open, where he set a course record at Renaissance Club with an eight under par final round of 63, Orr is pleased to have started strongly in Hertfordshire.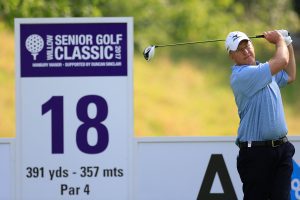 "I'd be happy shooting that every day," said Orr. "I played well on the front nine, which is the tougher nine, and then followed that up on the back nine. The conditions were perfect, the greens were really nice and it was a good day for scoring.
"It's a tee-shot course really, if you hit your tee shots well you give yourself plenty of chances out there. I did miss a few chances but I holed a few and had some good up-and-downs.
"I've been shooting good scores but I need to put three good rounds together if I want to start winning, so that's the aim for this week."
One shot further back are the English pair of Barry Lane and Paul Wesselingh with five players sharing seventh place on four under par.
Scores after round one:
65 M Atlevi (Swe) ,
66 A Oldcorn (Sco) , P Fowler (Aus) , G Orr (Sco) ,
67 P Wesselingh (Eng) , B Lane (Eng) ,
68 J Sandelin (Swe) , T Wiratchant (Tha) , M Farry (Fra) , M Harwood (Aus) , D Gilford (Eng) ,
69 M James (Eng) , J Remesy (Fra) , C Dennis (USA) , C Williams (RSA) , R Chapman (Eng) , L Zhang (Chn) ,
70 C Mason (Eng) , G Rusnak (USA) , C Suneson (Esp) , P Golding (Eng) , G Brand Jnr (Sco) , A Bossert (Sui) ,
71 D Smyth (Irl) , D Russell (Eng) , P O'Malley (Aus) , M Martin (Esp) , S Dodd (Wal) , B Conser (USA) , A Sherborne (Eng) ,
72 S Brown (Eng) , C Monasterio (Arg) , T Thelen (USA) , P Walton (Irl) , P Linhart (Esp) , G Turner (Nzl) , P Wilson (Eng) , M Mouland (Wal) , R Drummond (Sco) , G Wolstenholme (Eng) ,
73 J Rivero (Esp) , N Job (Eng) , B McGovern (Irl) , P Eales (Eng) ,
74 R Rafferty (Nir) , S Luna (Esp) , A Mednickson (Swe) ,
75 S Tinning (Den) ,
76 G Brand (Eng) , A Forsbrand (Swe) ,
77 C Rocca (Ita) ,
78 J Sallat (Fra) , M Squire (Eng) , M Mackenzie (Eng)