Prize giving CeremonyTurkish Airlines World Golf Cup (TAWGC) qualifier round was held in Dhaka on October 5 at the Kurmitola Golf Club.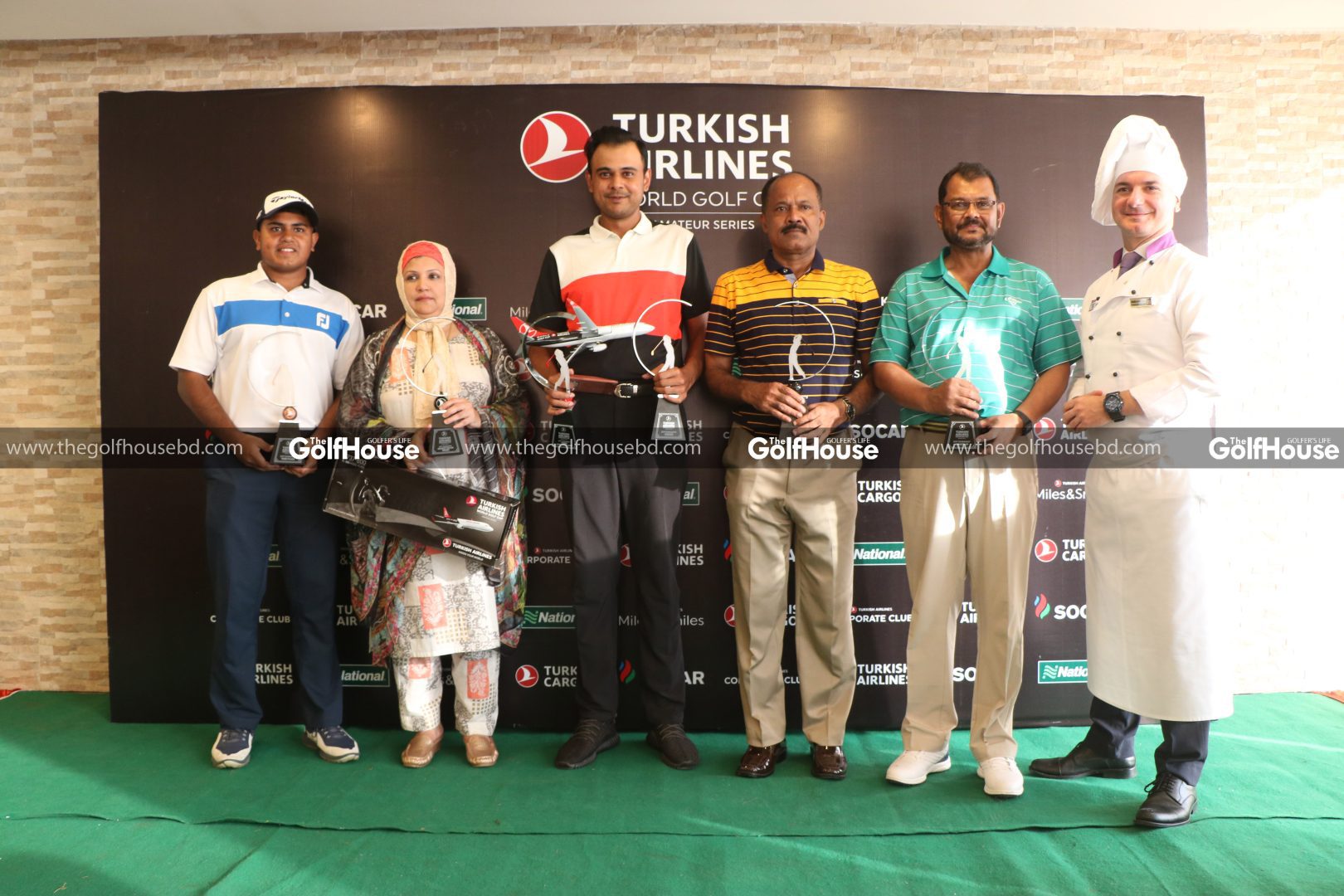 Faisal Khan earned his right to represent Bangladesh in the Turkish Airlines World Golf Cup to be held in Antalya, Turkey.
Faisal won the tournament with 46 points while Brig Gen Amin Tariq became the first Runners-up and Towsif Bari the second. The nearest pin was won by Brig Gen Hamid Durrahmman for the men and Taslima Yousuf for the women. Faisal Khan also won the lowest gross score with 74.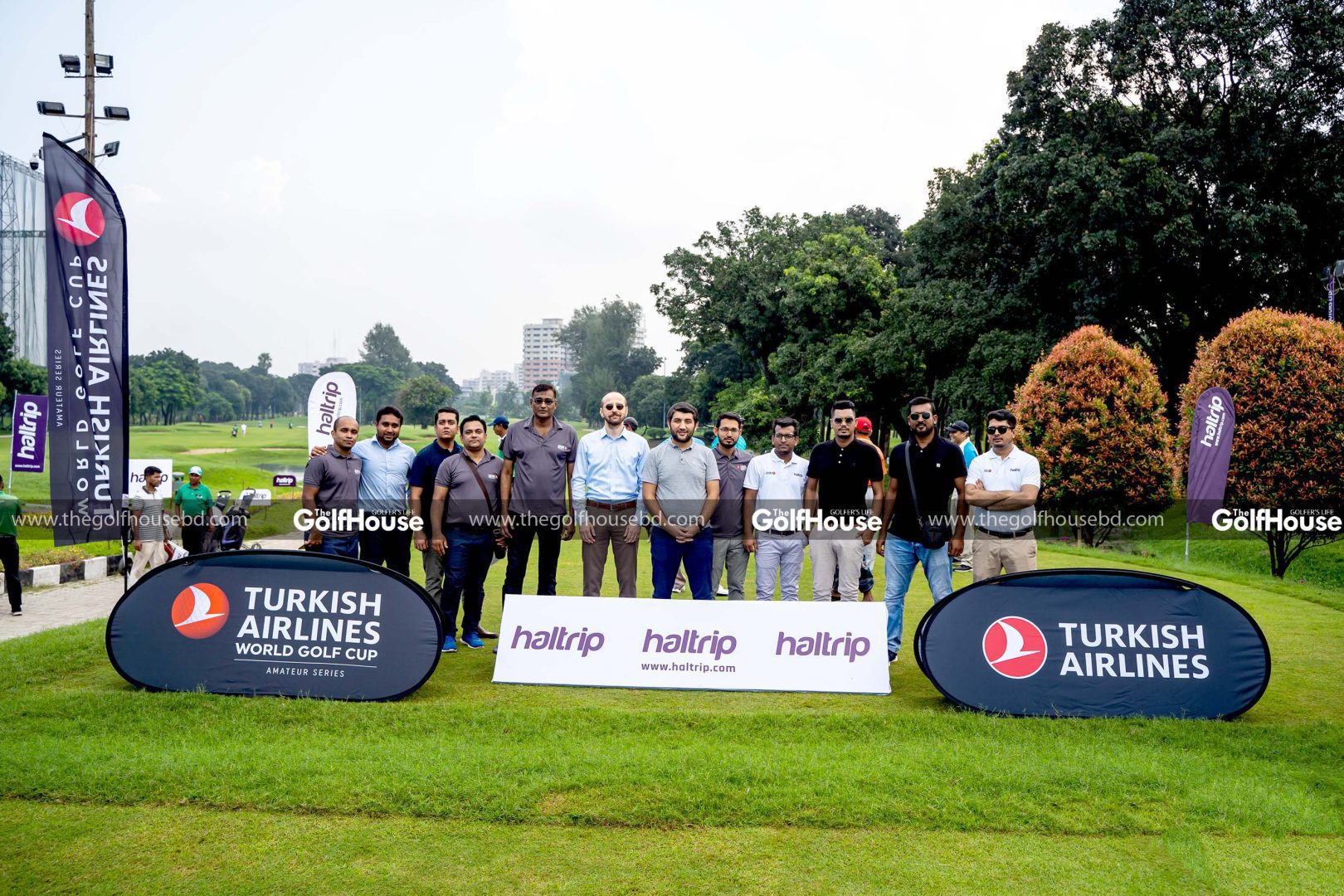 Emrah Karaca, General Manager Bangladesh, Turkish Airlines said, "Thank you again to all of our wonderful guests who made the Turkish Airlines World Golf Cup here in Dhaka a huge success. What a great tournament it was to watch. Congratulations to our winner of this stage of the TAWGC series, Faisal. We wish him the best of luck in Antalya."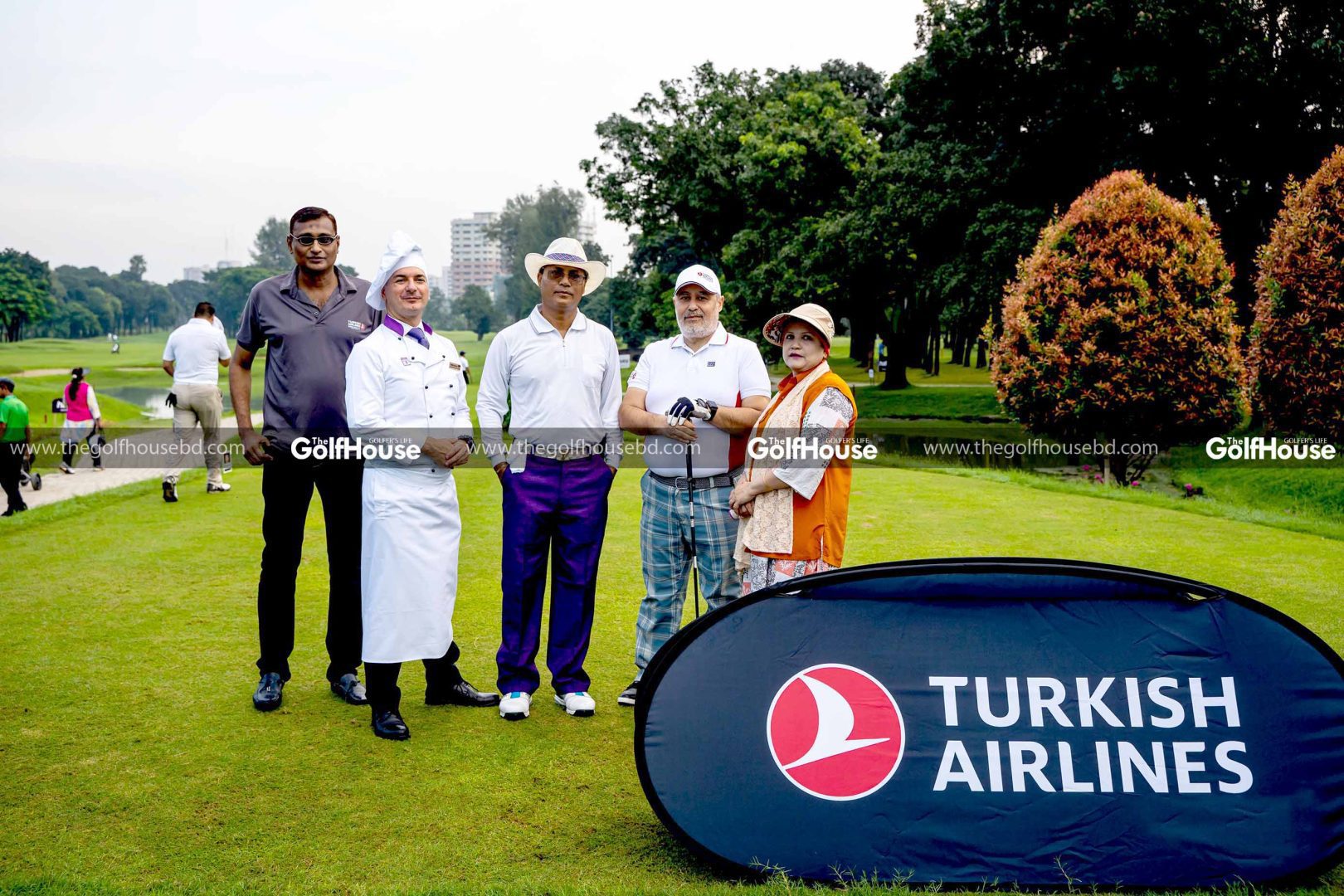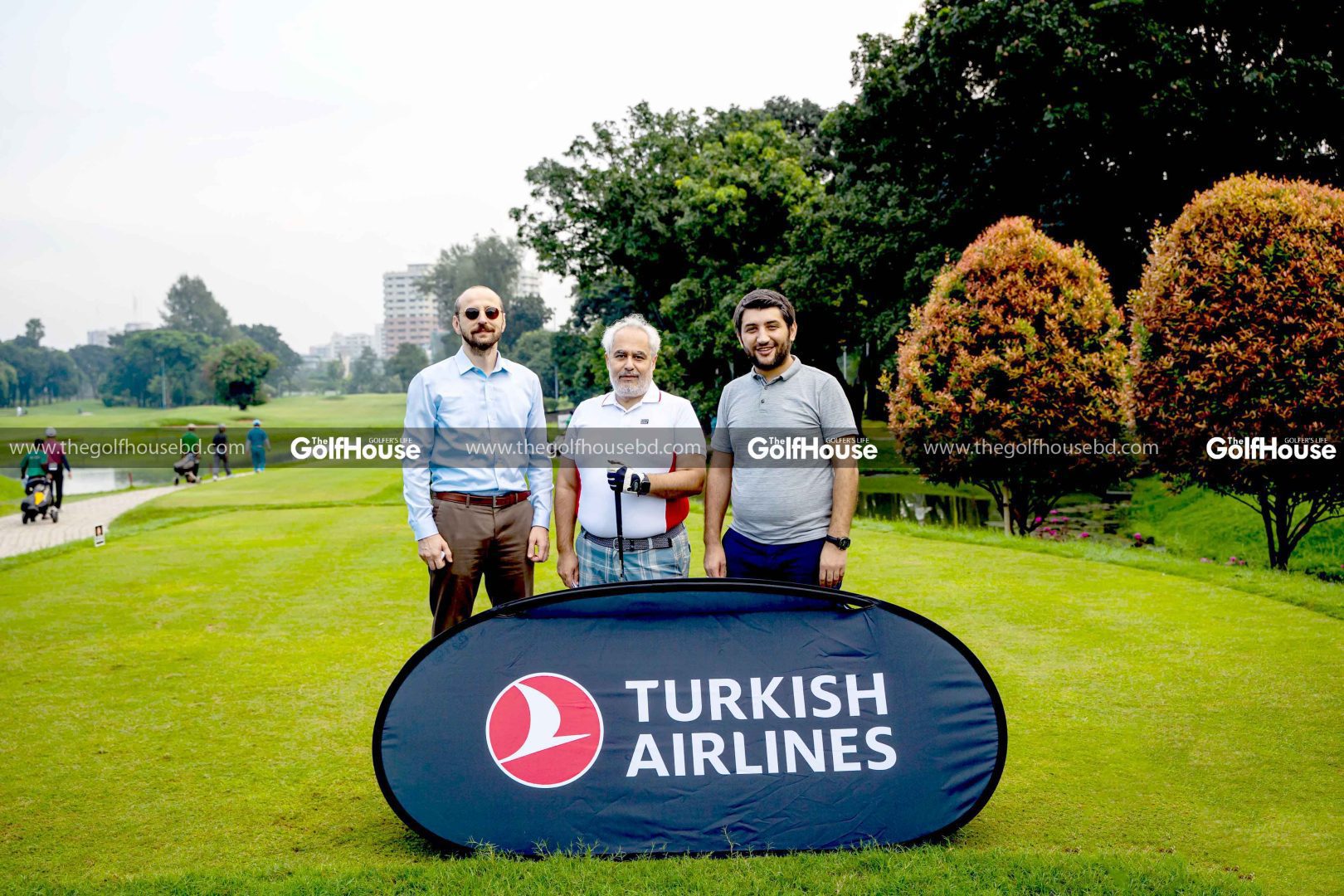 The tournament, backed by National Car Rental, Socar and Turk Telecom, let the members of the city's business community compete to qualify for the Grand Finals in Antalya to be held in November. There they will have the opportunity to secure a place in the Turkish Airlines Open pro-am and fly Business Class with the carrier.

Thousands of golfers took part in the TAWGC which has been taking place in a large number of destinations all over the globe since its inception in 2013. This year, it is again set to bring together 8,000 players to compete against one another in more than 100 tournaments all over the world.

Turkish Ambassador to Bangladesh Devrim Ozturk, Emrah Karaca, country manager of Turkish Airlines in Bangladesh and Md Nasser Shahrear Zahedee, chairman of AeroMate Service Limited distributed prizes among the winners.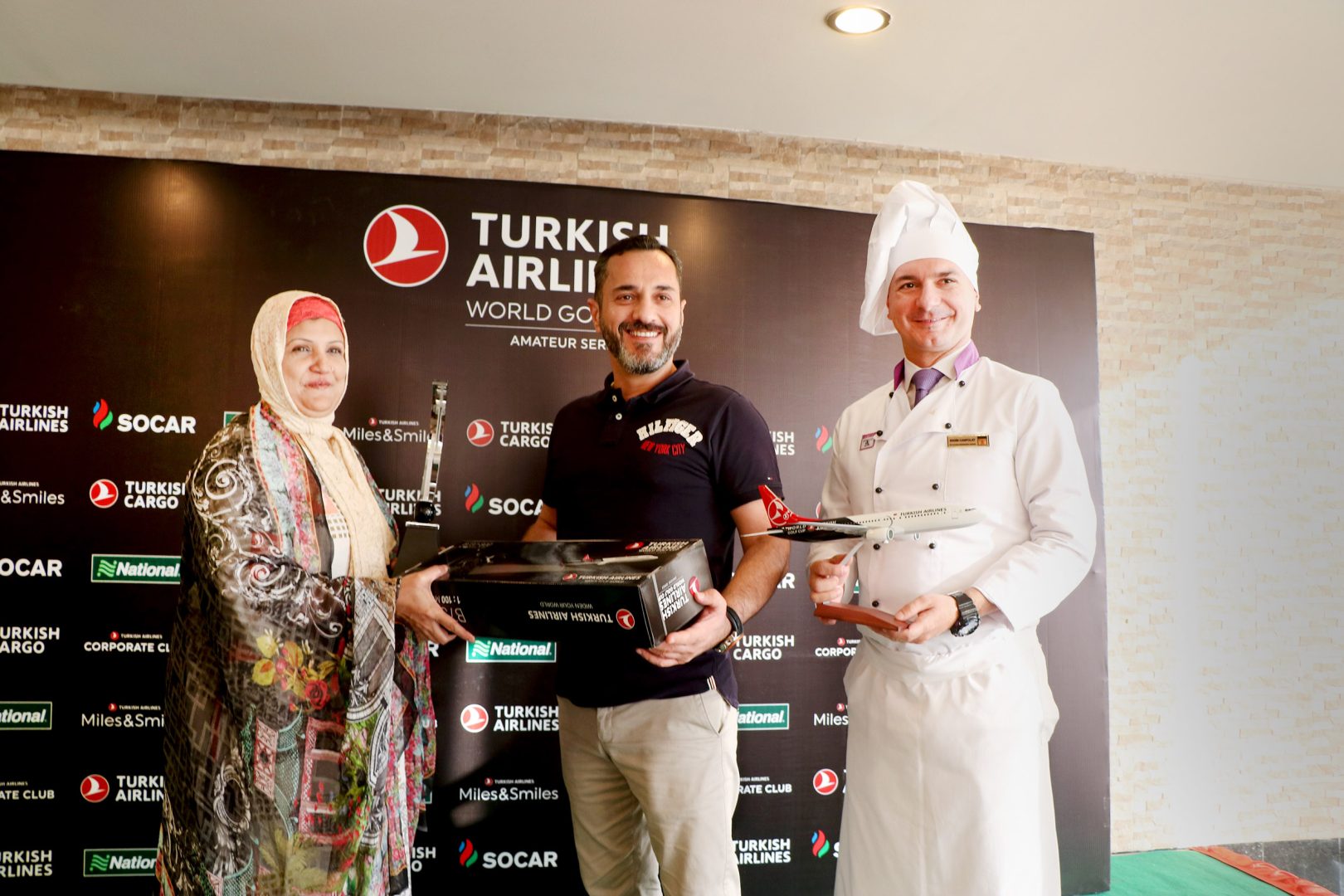 Many high-profile local invitees and members of the business community were also present on the occasion, among others.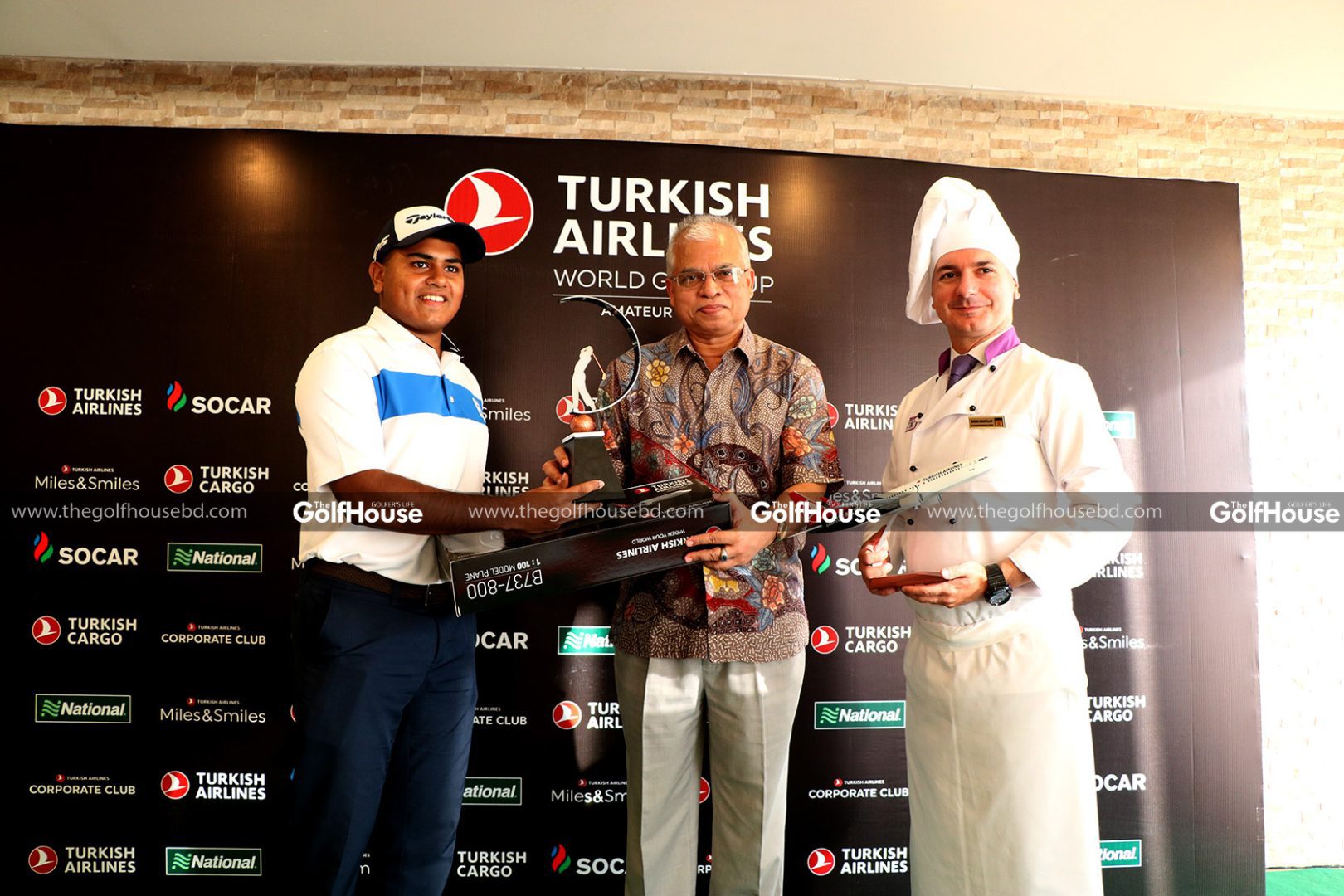 The airlines organised 100 competitions in 60 countries to select one hundred competitors from all over the world for Sixth Turkish Airlines World Golf Cup. Winner of each competition will qualified for the week long World Cup.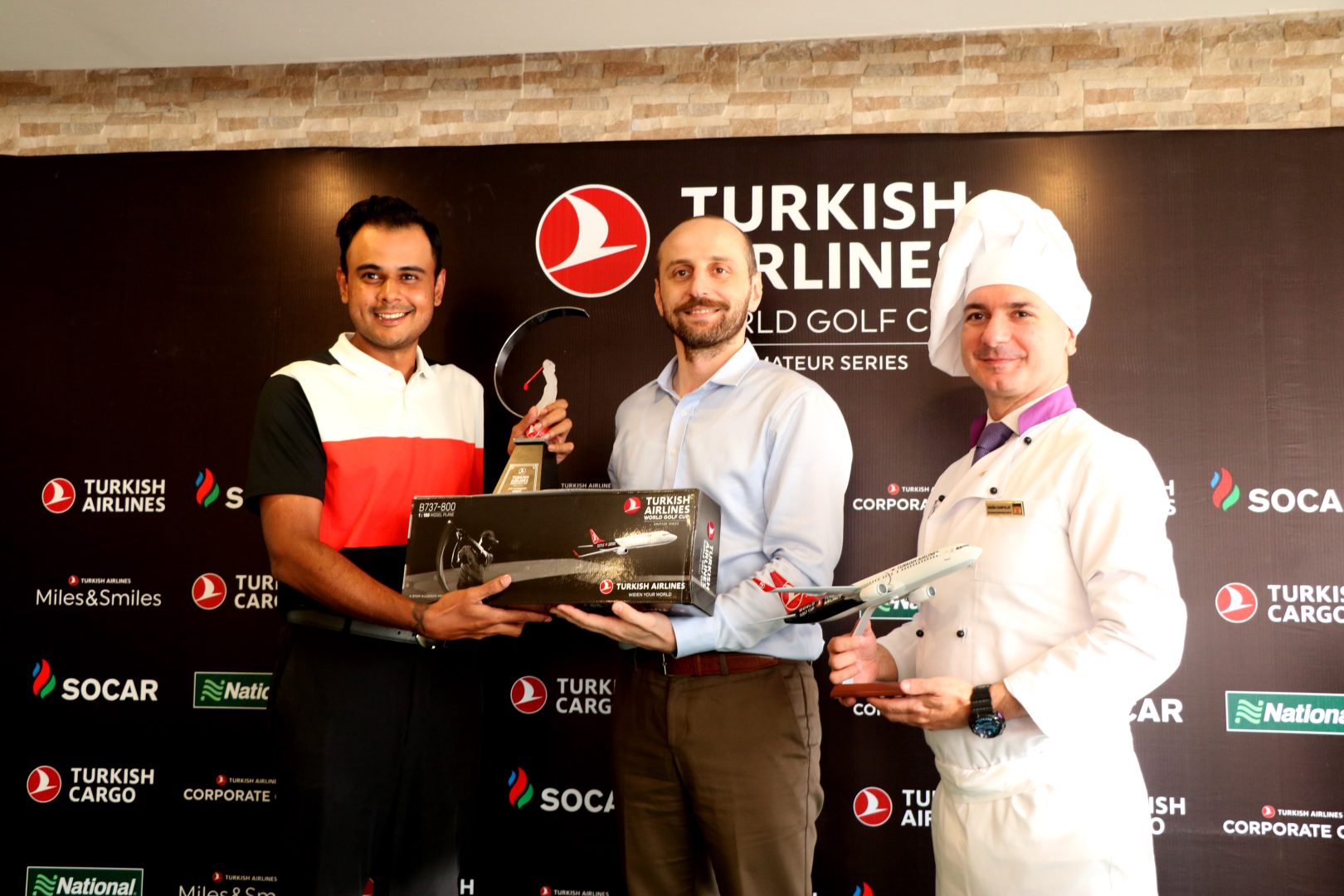 Bangladesh winner Faisal Khan is expected to leave for Istanbul on way to Antalya to participate in the tournament.
SCORES:
Nearest the Pin (Women) – Taslima Yousuf
Nearest the Pin (Men) – Brig Gen. Hamid Duhharraman
Best Gross – Faisal Khan (74)
3rd – Towsif Bari (39)
2nd – Brig. Gen. Amin Tariq (43)
Winner – Faisal Khan (46)