Cox's Bazar, in the Chittagong Division, is known for having the world's longest continuous sandy coastline. It lies 150 kilometers south of Chittagong, Bangladesh's industrial port. With a total length of 121 kilometers, Cox's Bazar is believed to have the world's longest sea beach. Captain Cox, the town's founder, gave it the name Cox's Bazar. In 1798, he established the beautiful beach. The beach in Cox's Bazar used to be only a little port and health resort.
Despite the fact that it is the world's longest beach, it has been the least populated of the other beaches. Visitors may appreciate the tranquillity of the area as well as the soothing wind of the Bay of Bengal Sea. The beach at Cox's Bazaar offers the best entertainment to all of its tourists. People may take a leisurely stroll along the beach's expanded expanse and take in the breathtaking scenery. Visitors may also participate in water sports such as scuba diving, surfing, and boat cruises.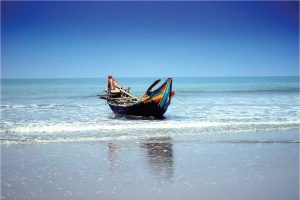 Around the Cox's Beach Bazaar, there are also some fantastic sights to view. The picturesque Himchari waterfall, located 18 kilometers south of Cox's Bazar sea shore, is one of them. With its magnificent refreshing green hills and spectacular water fall, tourists may bathe and swim in addition to the sea, this is the most frequented spot in the region.
Another attraction is Moheshkhali Island, which is located near Cox's Beach Bazaar. A speedboat can take you to the island. Visitors may enjoy a breathtaking view of the island from this location. With the bright green color of its mangrove forest, it will undoubtedly astonish anyone who visits. This is unquestionably the next greatest thing to do after a beach vacation.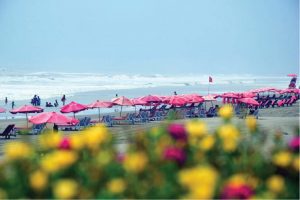 Cox's Beach Bazar is the greatest spot to go if you're looking for a peaceful, quiet, and relaxing holiday. Everyone who visits Cox's Beach Bazar will undoubtedly be pleased and satisfied.
Laboni Beach
Laboni Beach is Cox's Bazar's longest and most popular beach. It is the town's nearest sea beach. A tourist may easily experience the panoramic splendor of the Bay of Bengal Sea from this location. It is a destination for recreation, and many people, including foreigners, visit throughout the year. This beach is ideal for sunbathing, surfing, running, cycling, and swimming. It is an excellent location for swimming and leisure. This beach is completely safe for tourists, so you can enjoy the beauty of the water not only during the day but also at night. The beach is most popular during sunsets and sunrises, when visitors can see the sea change colors twice a day. It's ideal for swimming and unwinding. There are several tiny businesses close to the beach that offer souvenirs, locally manufactured cigars and beauty products (based on sandal wood), handmade garments, bed linens, outfits, shoes, and beach accessories to tourists. It is a beautiful location for our tourist. So come on down and take in the beauty of Laboni Beach.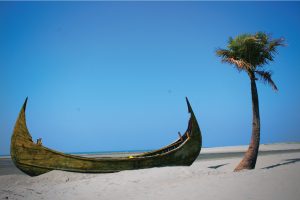 Inani Beach
Inani Beach (also known as Enani Beach) is an 18-kilometer-long sea beach in Cox's Bazar's Ukhia Upazila. It boasts a beautiful view and numerous coral stones. During the summer and wet season, these coral stones take on a green hue.
It's a stunning beach famed for its rock formations and coral boulders. The views of the hills on one side and the sea on the other are very breathtaking. This beach's dawn and sunset views are breathtaking. The major source of appeal for tourists is the blue water and stone lines. The clear blue water, which is shark-free, is ideal for bathing and swimming.
Small sea-fish, crabs, snails, and other creatures live in the water between the stones. These will keep you occupied for the entire day. The majority of visitors come to this location because of its tranquility and unique atmosphere. The beach in Inani is known for its crystal clean water. Finally, don't forget to take in the seaside sunset. Attempt to stay until the sun sets.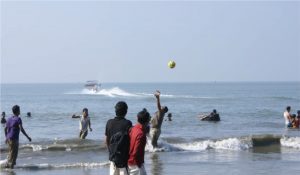 Kolatoli Beach
Kolatoli Beach is one of Cox's Bazar's most popular tourist destinations. Every year, people of all ages come here to enjoy the sensations of a saltwater bath. Visitors may take a dip in the water, drive a sea ski boat, and eat a variety of marine cuisine. Tourists of all ages enjoy strolling along the seashore on a beautiful night. A slow-paced life – most work is done in the morning and evening, with rice and fish drying taking place in the middle of the day. Some people sell coconuts during the day, while others sit in the shade eating paan (battle leaf).
How to go
You may get at Cox's Bazar via bus or plane. From Dhaka to Cox's Bazar, there are various bus options. Bus fares range from BDT 650-900 for non-air-conditioned buses to BDT 1200-1800 for air-conditioned buses. The journey will take approximately 8-10 hours. Domestic flights from Dhaka to Cox's Bazar are available from Bangladesh Biman, United Air, and Regent Air.
By Rickshaw or Auto Rickshaw, you may easily get to Laboni, Kolatoli, and Inani point from Cox's Bazaar.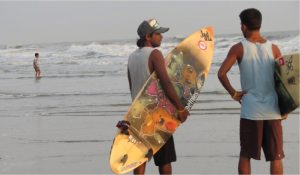 Places to Stay
In all these 3 beaches in Cox's Bazar there are a lots of places you can stay the night. It totally depends on what type of place you want to stay, how much you want to spend. There are a lot of hotels in all the beaches some are five stars with the beach view and a lot of facilities and then again there are places where you won't get a lot of facilities. These places will be budget friendly.
Activities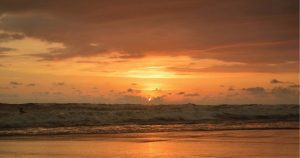 In Cox's Bazar there are a lot of activities to be done. People usually go there just to have a relaxing time over there, but now people can enjoy some outdoor recreation activities like riding horses and driving the ATV also know as dirt bikes on the sandy beach of Cox's Bazar. But other than this if you want to have more fun and more exciting activities in Cox's Bazar you have to travel to Himchori to enjoy the most amazing experience called "Funfest" where the fun never sets. It's a place for all the people who want to enjoy water sports. In funfest they have activities like surfing, wind surfing and kite surfing. But other than this you can ride on the Jet Ski in the ocean with your friends and family. There is also a very thrilling activity which is the paragliding. One end of the parachute will be hooked to a speedboat and the other end to you. The speedboat will move and you will be gliding on the sky and will be able to see the beautiful both sea and land view from up there. Besides all this if someone wants to just want to cruise around they can came with their bikes to drive around there to enjoy both the sea and hill views. If you don't have a bike but still want to do it you can hire a "chander gari" a very popular vehicle in the coastal region to go from one place to another.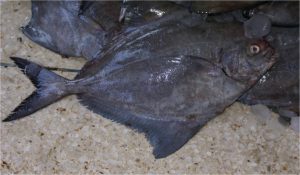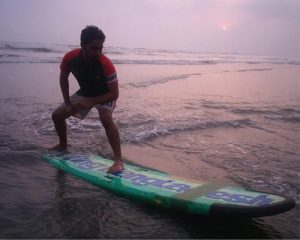 Overall Cox's Bazar is a place where people can come almost any time of the year to have spent some quiet and peaceful time so that they can forget all about the things that they have left back home and enjoy. Cox's bazaar is a place everyone should visit once in a life time.