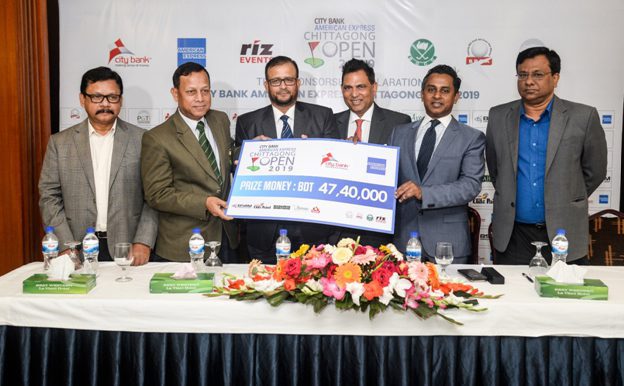 The 3rd City Bank American Express® Chittagong Open 2019, an International Golf Tournament, will be held at Bhatiary Golf & Country Club (BGCC), from 6th to 9th March, 2019. The tournament is jointly sanctioned by Professional Golf Tour India (PGTI) and Bangladesh Professional Golf Association (BPGA).
This is for the 3rd time that an International golf tournament is being organized by RIZ EVENTS at BGCC. There will be a total of 126 professional golfers from home and abroad participating in this tournament. PGTI will have 78 Golfers and BPGA will have 48 Golfers. The Country represented in this tournament are USA, India, Sri Lanka, and Bangladesh for the total prize money of BDT 47,40,000.
The title sponsor of the tournament is City Bank and its Deputy Managing Director and Head of Wholesale Banking & Micro Finance Mr. Sheikh Mohammad Maroof, said, "City Bank has been promoting professional golf in Bangladesh for almost a decade now and we will continue to support in developing young talents in this elegant sport of nerve, energy and craftsmanship."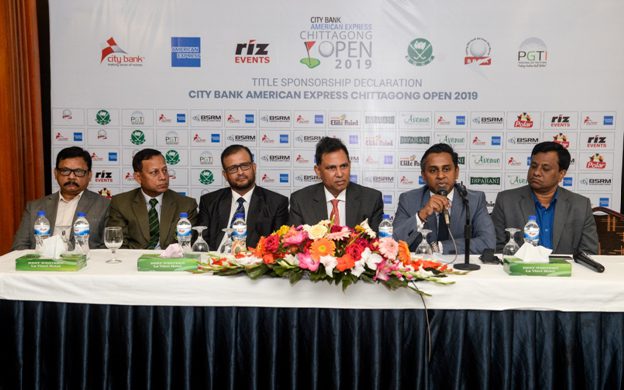 Lt Col Khandaker Abdul Wahed (Retd) the President of BPGA said "We are very happy that BGCC is hosting the 3rd professional golf tournament which is co-sanctioned between PGTI & BPGA. We will extend all of our support to make this professional golf tournament a huge success."
Mr. Rizwan Bin Farouq, Chairman, Riz Events said "This is the seventh title sponsor that City Bank American Express has done. BSRM & Elite Paint has continued again in being the two co-sponsors of this professional golf tournament. Our partners for this tournament is again Ispanhani & Avenue Hotel & Suites. Without their support we would have not been able to execute this professional golf tournament. We thank BPGA & PGTI for co-sanctioning the tournament.