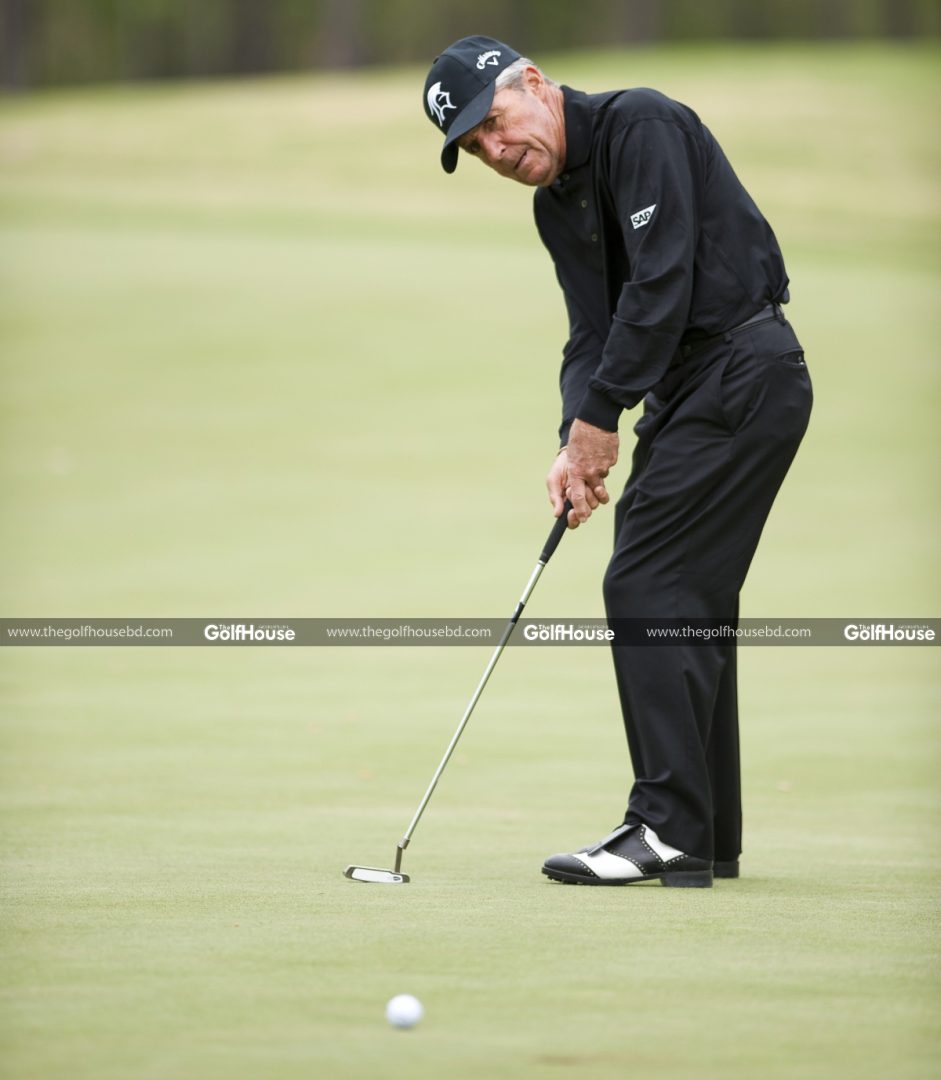 Who were the best putters in the modern game of golf? In this excerpt from the book Bump and Run, we learn who the greats of the game believe were the best putters, and how they were so good with the flatstick.
"Who are some of the best putters you have ever seen and can you isolate any of their characteristics, be it a technical or mental trait they possess, that you believe makes them so good at putting?"
……………………………………………………………………………………………………………….
……………………………………………………………………………………………………………….
Bruce Crampton: I just tell anyone who asks, 'it is all about confidence: if one feels like one can put it in the hole with a broomstick then that is what one needs to use'. So much depends on what is going on between one's ears. If a golfer starts missing putts the hole starts looking like a thimble, but when things are going well, one's confidence builds, it's easier to see the correct line and the hole starts looking as big as a bucket. Remember, you don't have to roll the ball down a line as narrow as a thread of cotton to make putts, there is a margin for error because the cup is four and a quarter inches [108 mm] in diameter, which is roughly the width of the yellow lines on highways. Provided the ball is rolling at the right speed, it should fall in if it touches any part of the hole.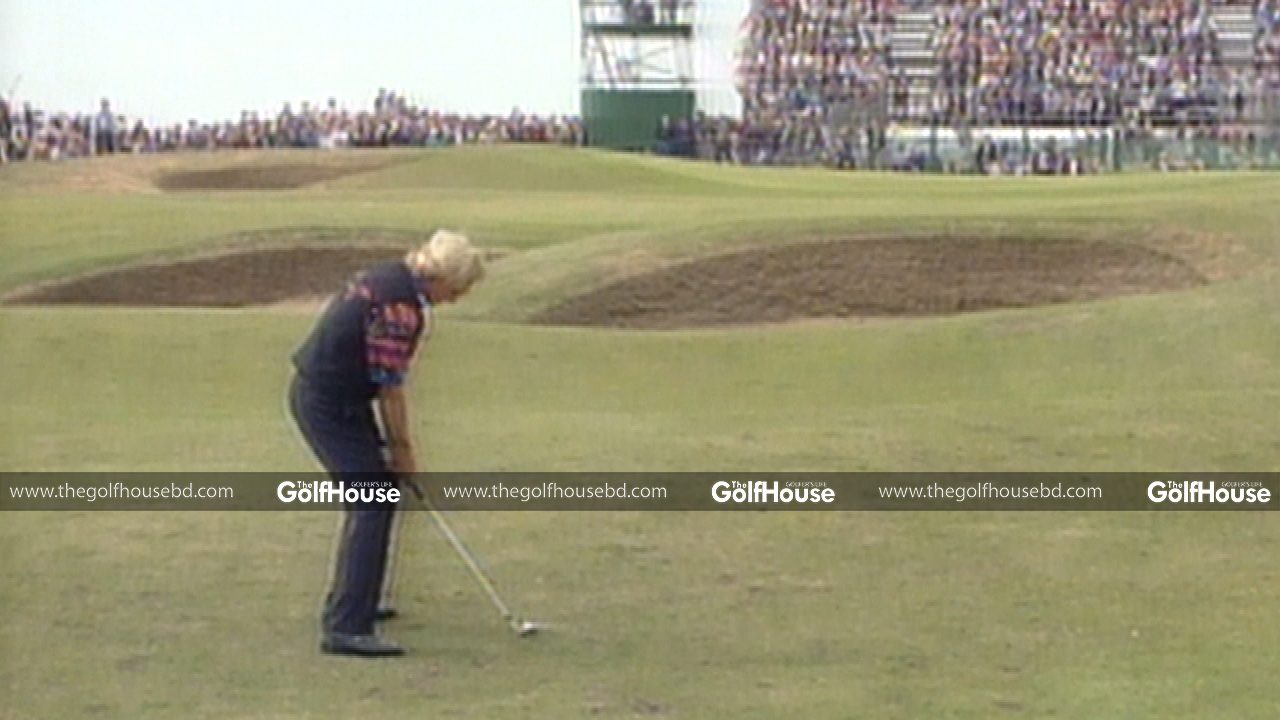 Norman Von Nida: I've seen them all, but as far as I'm concerned no one ever came close to the big Australian Jim Ferrier, the former US PGA champ and two times winner of the Australian Open. Jim averaged no more than 24 putts per round. It was just unreal.
He had a dominating personality. The next best putter was South African Bobby Locke, who many other judges consider the best putter who ever lived. Bobby Locke uses an ancient hickory-shafted putter and a style that violates all principles, ancient and modern, except one: confidence in his ability to put the ball in the hole. What does this prove? To me it proves conclusively that putting is 99 percent mental and one percent mechanical.
Jack Newton: Putting is very much a mental thing. Yes, technique does come into it, but I have seen some horrible techniques that work very well. Bobby Locke comes to mind straight away. He aimed to the right of the hole, as he did on all his golf shots, and he sort of shouldered it in – and he was an incredible putter. Kel Nagle was a great putter. He had a good routine: he put his putter in front of the ball and didn't stand over it forever; then it was a one, two, three, bang – in. He was a kind of 'pop putter': shortish backswing, but accelerated the putter head through the ball. Bob Charles, the Kiwi, was an incredible putter. Once again, fairly good technique but those guys just don't think about missing from 8–10 feet. Ben Crenshaw: you would play with him and he would hit it all over the show and hole 3 thirty-footers a round! It must be nice standing on the first tee knowing you are going to hole 3 thirty-footers today. That is the positive side of being a good putter: that is the way they think. Tom Watson: when I played him off in the British Open he never looked like missing one – he was a genius putter, but he was a very aggressive putter and if he missed and it went two metres past, he would crash it back in. So there are all sorts of different ways to play and be a good putter; but if I had to give someone a 4-metre putt to save my life I would give it to Jack Nicklaus. The number of times Jack Nicklaus had to hole a putt at a crucial stage of the tournament … he would usually make it. I remember once he told me that he didn't draw the putter back until he had imagined the ball going into the hole. I have always thought: to be a good putter you have to have a good imagination, particularly on fast greens, like Royal Melbourne, where some putts can break off the world and you have to use your imagination and if you don't get it right you may end up with a putt almost as long as the one you started with, coming back. I also think that is one of the reasons Tiger Woods has been so dominant: when he was on with the putter he was unbeatable.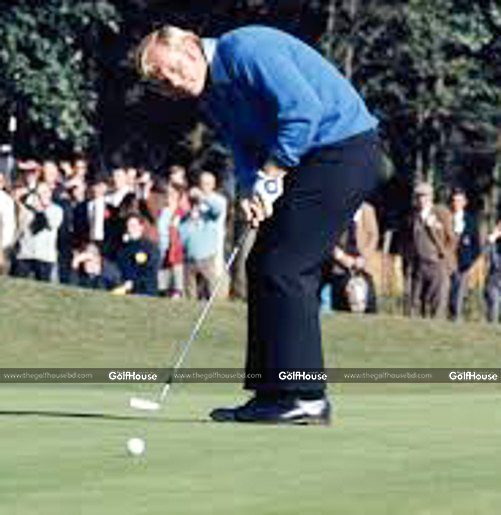 Jack Nicklaus: There are putters who are renowned for having a great stroke and are said to be a great putter. There are bunker players who are great bunker players. There are drivers who are great drivers. There are golfers who are great golfers. But the great, great golfers and great, great putters, and great, great sand players do it when it means something. To me, the ones who do it when it means something are the ones who are remembered as great putters. You think of a Tiger Woods, an Arnold Palmer, a Gary Player, a Tom Watson, and if you want to be kind, I suppose I could be included in that list. Because we did it when we had to do it. That, to me, is what makes you a great putter. Of all the aspects of the game of golf, I think this is particularly true with putting. It is interesting when you hear people talk about someone being a great putter and then when it gets down to the end of a tournament, where is that great putter? The one thing about a putter that makes him or her great is being able to do it when they have to do it. Every one of these great players has to be a great putter, or they would never win anything. So in the end, I would say it is the mental outlook, the positive ability to be able to make a putt when you have to make it, and to do it consistently.
Gary Player: Best putters … confidence. Jack Nicklaus was a great putter: he was never short, he always got it past the hole. All the great putters are aggressive with putts ten foot and under – they are always at the hole or past it if they miss. They just have no fear.