Rafin Ullah, Class VIII, BSIC
Q: Tell us about yourself and your love for golf.
A: I've been playing golf for five years now. I've been playing it for 5 years now. I love the game and it is my favorite sport. My most favorite club is the driver.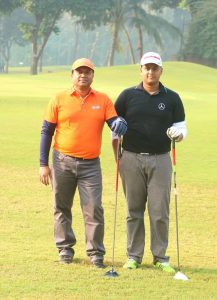 Q: What is your future plan regarding golf?
A: I want to be a professional golfer. I want to play abroad. Maybe I want to play in the Asian Tour one day.
Q: Since you are a citizen of Canada, you must have an ambition to do well there, whether in studies or elsewhere?
A: I would like to do higher studies abroad in electrical engineering. Since I am a Canadian citizen, I would like to go for a golf scholarship in a good engineering school.
Q: Which part of the game attracts you most?
A: I think golf is very unpredictable unlike other sports. When there is a tie or play-off in golf, there is great tension and excitement among the golfers and viewers as well. This attracts me most.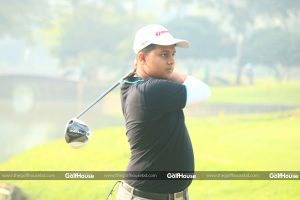 Q: Any special memories in golf?
A: I was playing in a tournament recently. I was playing well. I had a bad shot on the seventh hole, but I recovered with a chip in. That helped me win the title. That is a good memory.
Q: Who do you follow in Bangladesh?
A: I follow Mahi bhai (Afnan Mahmud). He won the Faldo Series, he turned professional and played in the Asian Tour and now he is studying in USA with a golf scholarship. I want to follow his path.
Q: Who is your favorite player abroad?
A: My favorite player is Rory McIlroy. His driveshot is one of the best. I try to watch him and follow his game.
Q: Do you have friends who also play golf?
A: I have three or four classmates who play golf. They are also very much into the game and want to be professionals. But to be a professional one needs to do hard work, which I am doing currently. I hope to keep the determination.
Q: What would you say to those who are not yet into golf?
A: There are many sports in Bangladesh, but golf is special because you can play at all age level. Even if you don't play at professional level, you can play for fun too.
Q: What do you think we can learn from golf?
A: Golf teaches us a lot of things. It teaches patience, discipline, strategy maintenance, camaraderie and other things. It is not only a good game, but it also helps make a better human being.