Akbar Ali, an amateur golfer, recently participated in the Asia Pacific Amateur Championship in New Zealand along with another amateur Mohammad Russel. The young golfer from Comilla made the cut despite facing challenging conditions. He also had a training in Malaysia recently which, he feels, helped hone his skills. Here the young golfer discusses his experience in New Zealand, what he learnt in Malaysia, his future plans and other things.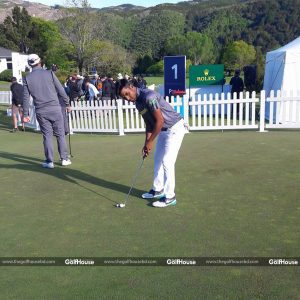 Q: You and Mohammad Russel participated in the Asia Pacific Amateur Championship (APAC) in New Zealand for the first time where you made the cut. How was the overall experience?
A: It was a great experience for me. It started with a long journey: an exhausting one. We just had one day's practice. Still we tried to give our best. I made the cut which I felt very proud about.
Q: How challenging was the event?
A: Our team manager told us that it would be too windy and we'll have to compete against the wind. After the practice session, we realized that too. So I tried to swing in a low trajectory which is my strength. I made the cut in 28th position at three-over-par. The winner finished at 14-under.
Q: Tell us about the last season and your recent golfing activities.
A: Overall the last season went all. However, recently in a tournament in my home course in Comilla, I was in joint lead till the third round but couldn't win the title. Similarly I blew away a lead in the final round in Chittagong too. These failures hurt me a lot. I talked with the seniors and asked the sponsors, Paragon, to send me for the training program.
I went to Malaysia with a couple of other golfers. The aim was to improve my game so that I can do well when I turn professional. I worked on my iron shot in Malaysia and it improved a lot after the training. I learnt other things as well which I hope to put into use when I play the next tournament.
Q: What is your target for the upcoming season?
A: I try to do my best whenever I play. So I will definitely try to do my best. I am practicing with two other golfers in Comilla currently.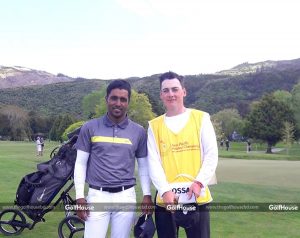 Q: What is your plan for the future?
A: My plan is to become a very good golfer. I follow Siddikur Rahman. I have noticed how dedicated he is to his game and I try to follow him.
Q: What are your achievements in golf?
A: I was admitted into the R&A in 2012 and the following year I went to China. I won amateur championships in the last two years. Our team finished second in a tournament in India. I also won a few pro-am events.
Q: When do you want to turn pro?
A: I think I need to improve a bit more before I can compete with the professionals because they are much more competent.
Q: Quite a few golfers turned pro recently. However, they haven't been successful thus far. Does it bother you?
A: Yes, it does. No one except for Siddikur Rahman maintained that level of consistency due to the lack of discipline. I think discipline and dedication are the most important things for success.
Q: Tell us about your coaches.
A: I learnt the game from Farid sir. Then in R&A, I was taught by Morshed sir. In Malaysia, Andrew taught us a few things differently including gameplan and the weak points and strong points. He showed us which points we should focus on more.
Q: So what are you working on now?
A: Andrew told me to continue with what he taught. I am practicing the swing and it has been good thus far.