The "2nd Anwar Ispat-Anwar Cement Captain Cup Golf Tournament 2017" ended through a colourful ceremony at Army Golf Club, Dhaka on 14th October, 2017.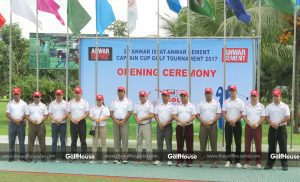 A large number of contestants of different golf clubs from all over the country participated in the male, female, Veteran and junior groups.
Capt Mohammad Nazrul Islam (BN) won the winner title, Ahnaf Tajwar grabbed the runner up title, Dr. Tawfiq-E- Elahi Chowdhury won the veteran title, Shamim Ara Sadeque won the ladies' event title and Master Sazidul Islam won title in the junior category.
Col K Lenin Kamal (Retd) won senior event title, Brig Gen Md Ahsanul Huq Miah grabbed 01-12 Handicap event title and Maj Md Waliur Rahman (Retd) won the 13-24 Handicap event title. Other awards were distributed among
Maj SK Md Yousuf Reza (Retd) for title of 01-12 Handicap Runner Up, Brig Gen AAK Mahbub Hasan (Retd) for title of 13-24 Handicap Runner Up, Maj Gen Alauddin M A Wadud (Retd) for Senior Runner Up title, Lt Col Shahriar Ahmed Chowdhury (Retd) for Veteran Runner Up title,  Sarmim Jahangir Runner Up in the ladies category, Master Azrun Md Rafinullah for Junior Runner Up title, Nishat Bin Zia for Longest Drive title and Lt Col Md Shahabuddin Ferdous for winning the title of Nearest to Pin.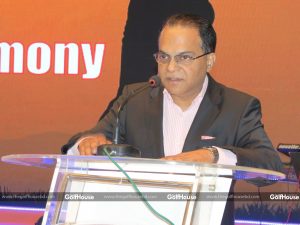 Major General Md Shamsul Haque, PSC, Director General of National Security Intelligence attended the ceremony as the chief guest and distributed awards among the winners. The ceremony was participated by a large number of golfers and high civil and military officials with their families.