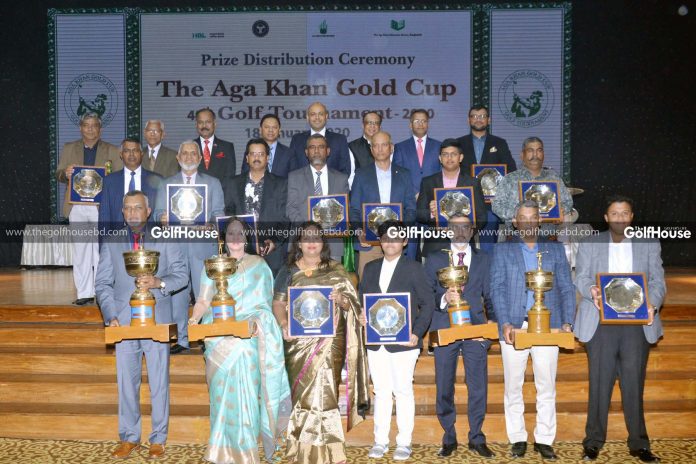 Aga Khan Gold Cup Golf Tournament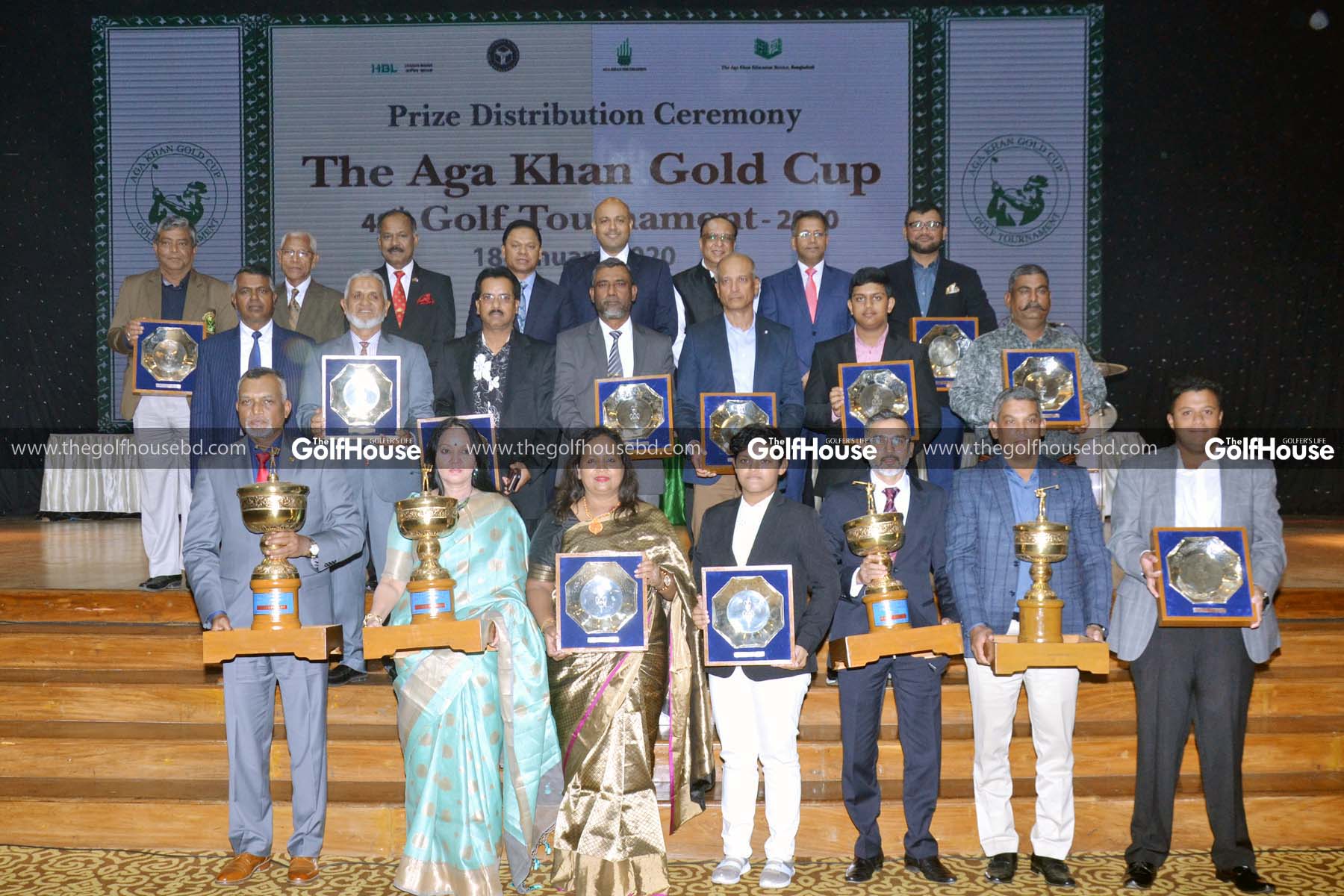 Brigadier General M Zahid Hasan retained the title of the Aga Khan Gold Cup Golf Tournament 2020, which concluded at the Kurmitola Golf Club recently.
Brigadier General Mohammad Siddiqul Alam Sikder finished as runner-up and Mrs. Shamim Ara Sadeque secured the ladies' winner title.
Lieuteant General S M Shafiuddin Ahmed, General Officer Commanding, Army Training and Doctrine Command gave away prizes to the winners as chief guest of the ceremony.
Club Captain of Kurmitola Golf Club, Brigadier General Md Tajul lslam Thakur, Brigadier General Abidur Reza Khan (Retd) Chairman of Tournament's Committee, Kurmitola Golf Club, Chief Executive Officer of Kurmitola Golf Club Brigadier General GSM Hamidur Rahman (Retd), General Manager of Golf Operations, Kurmitola Golf Club Lt. Colonel Md Abdul Bari (Retd.) Mr. Amyn Saleh, President, His Highness of Prince Aga Khan Council Shia lmami lsmaili Council for Bangladesh, Mr. Tanveer Ali, Vice President, His Highness Prince Aga Khan Shia lmami lsmaili Council for Bangladesh, other members of the Aga Khan community and high officials of Kurmitola Golf Club with their spouses were also present during the closing ceremony.
Bangladesh Navy Chief of Naval Staff Admiral Aurangzeb Chowdhury inaugurated the prestigious tournament as chief guest.
Winner
Brigadier General M Zahid Hasan
Runner -up
Brigadier General Mohammad Siddiqul Alam Sikder

 

Ladies Winner
Mrs. Shamim Ara Sadeque