Heru H Subolo has been serving as the Indonesian ambassador to Bangladesh since December, 2021 after having served in various capacities in Australia, USA, Norway and other places. Having made the switch from a private job to that of a diplomat, Subolo adapted to the profession like a hand in glove. And he has shown his innate skill in his profession during his time in Dhaka, building a great rapport with the local professionals in many spheres, not to mention those at the golf course. In a freewheeling interview with TheGolfHouse, the veteran diplomat spoke on many issues of diplomacy and golf.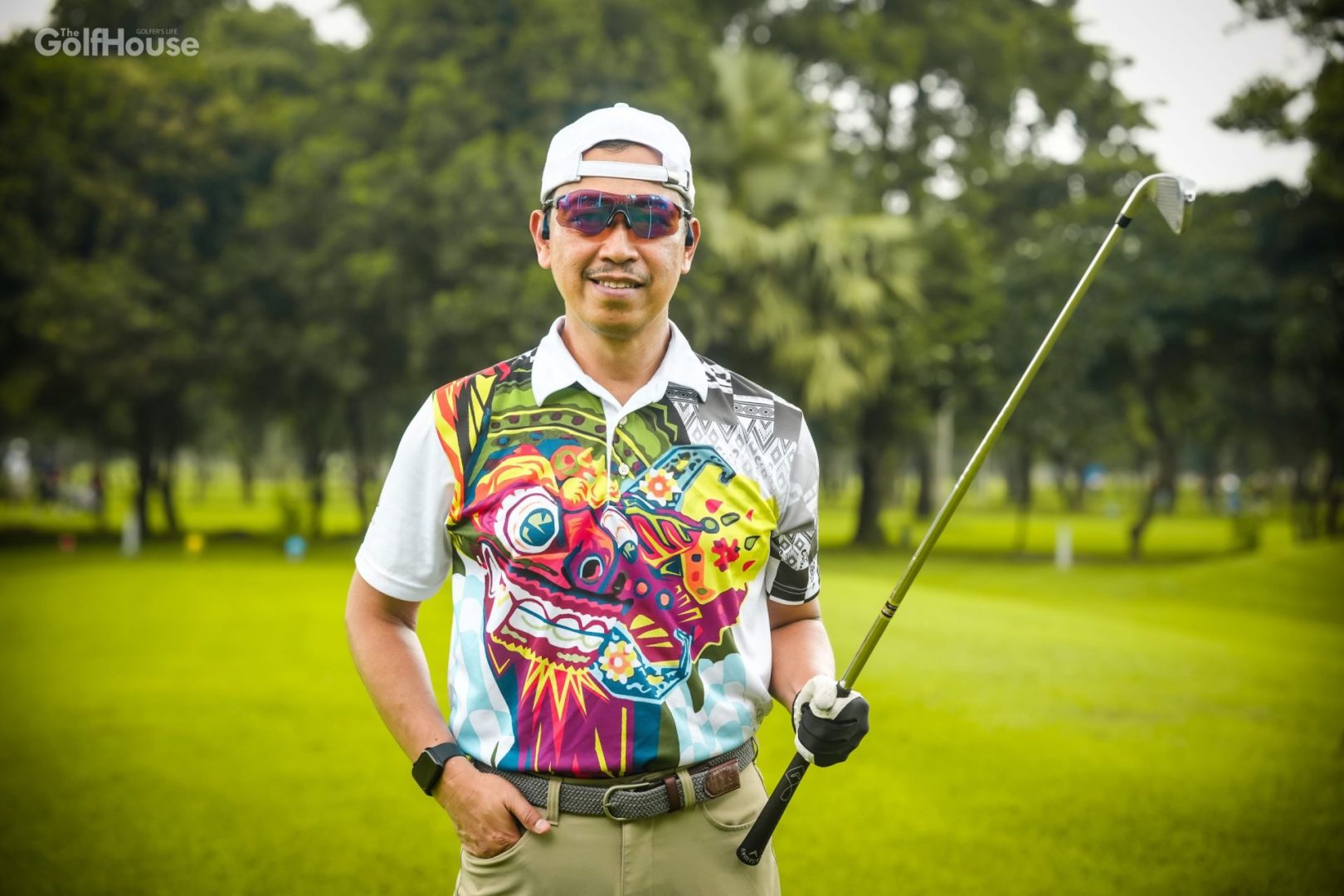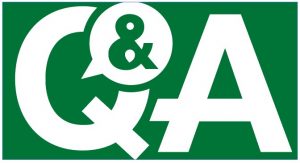 Upon arriving in Bangladesh, what prompted you to get involved with Golf?
Golf is often considered a social sport. I see golf as part of my weekly routine exercise but also an opportunity to network and build connections with different layers of society here in Dhaka. Other than that, the availability of golf courses and facilities not very far from my home also encourage me to try out this great sport.
How did you get introduced to golf?
I got interested in golf because it is often associated with leisure, business networking, and socializing due to its atmosphere and opportunity to spend time outdoors. Golf is also known for its etiquette, sportsmanship, and the challenge it presents to me to play with my knowledge, skills that I get at the course and my own self.
Golf keeps me fit and engaged. It is also unpredictable and an inherently imperfect game. It is a game of shanked drives, missed putts, sudden gusts of wind, unfortunate bounces, and imperfections in the turf. I experienced that sometimes I could play good and not so good at the same course, which is very interesting.
You are the president of Tiger Golf Club. What are the club's current activities?
Every Saturday, we have our regular golfing event for all members and conclude with brunch together. Our brunch serves as a medium for all members to get together while having breakfast, as well as to announce any activities in the future and to update members about the current status of our club. We managed to have overseas golf tournaments, such as to Antalya, Turkiye last year. This year we had one in Bali in February and another one will be in Kathmandu this October, Insha Allah. In the overseas golf tournaments, we combine sport with business and leisure/tourism and connect with the local government, so that the members benefit in many aspects; healthy life, entrepreneurship connections and enjoying tourists spots and contributing to the local economy. TGC, with the members' support, also supports social activities such as providing basic needs and donations to caddies, and also humanitarian support for last year's Turkiye Earthquake victims. To expand the benefits of its membership, an MoU between TGC and Intercontinental Hotel Dhaka was signed in July 2023, and soon members will have extra benefits to enjoy in all Intercontinental Dhaka rooms and facilities. We are currently expanding our social media to reach out more promotions of our activities too.
How did you start your career as a diplomat?
I started my career when I joined Foreign Ministry of Indonesia in 1991. Before that, I worked in a private sector company focusing on energy. I am lucky and feel so blessed. Becoming a diplomat is a prestigious and rewarding career path that involves representing our country's interests abroad, engaging in international relations, and working to promote peace, cooperation, and understanding among nations. Since starting my career in 1991, I have served in our consulates and embassies in Houston, Oslo, Washington DC and Sydney. And now I am here, happily stationed in Dhaka but I also serve our bilateral relations with Nepal.
How much have you enjoyed Bangladesh and its hospitality so far?
My family and I very much enjoy representing my country in Bangladesh. Living in Dhaka feels like being part of an extended family and surrounded by friends. As a foreigner living in this country, I experience a welcoming atmosphere and find it easy to make connections and build relationships with layers of society. People are very supportive, hospitable, and caring towards each other.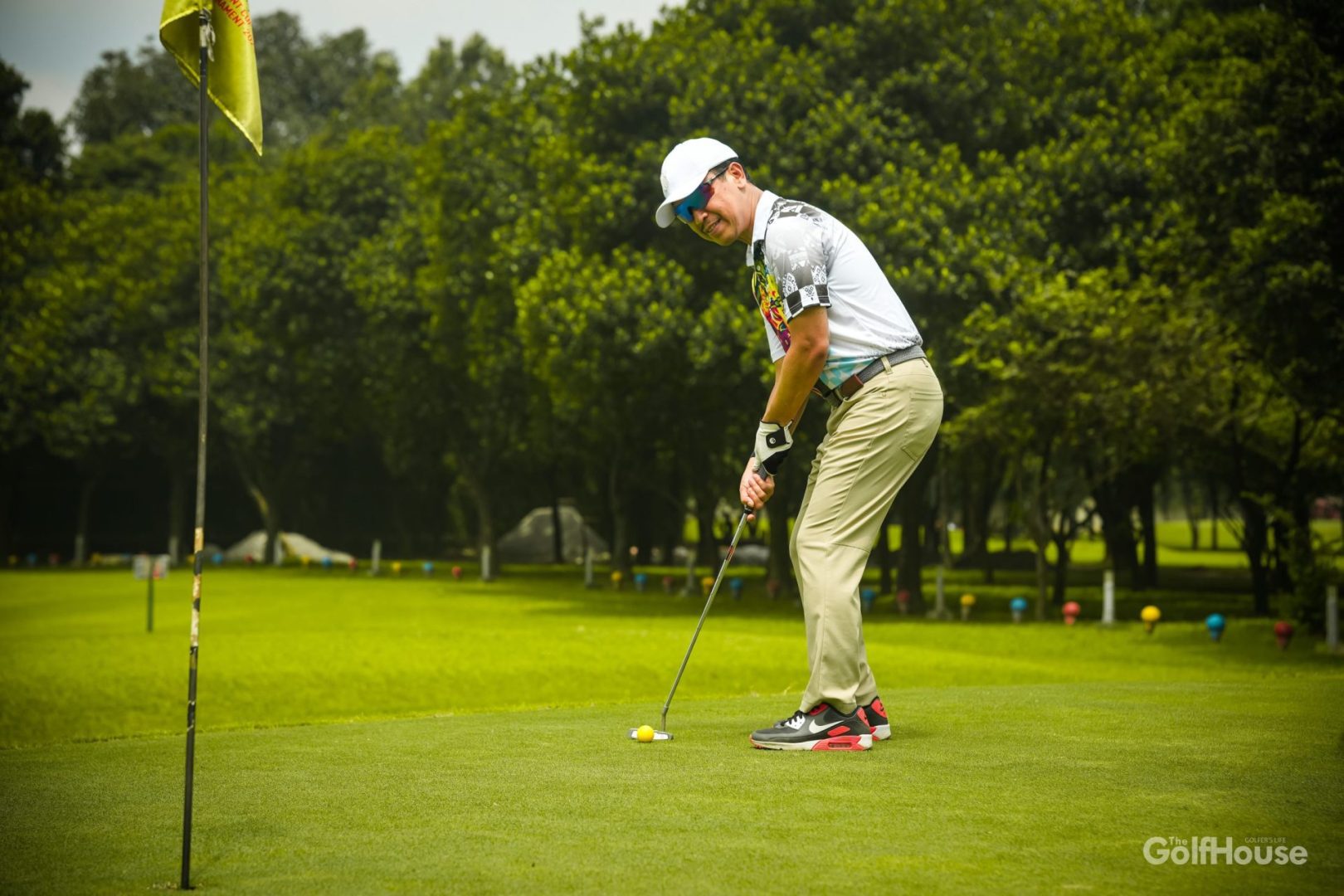 You have been involved in many golfing activities here in Dhaka over the past two years. Which event stands out for you personally?
There are many golfing activities, especially tournaments sponsored by big companies in Dhaka. However not many I can attend due to schedule constraints. Events like the President Cup or the golf tournament sponsored by the Runner Group stand out for me personally.
What do you think of the course in Kurmitola?
Kurmitola Golf Course has a strategic location which is situated not very far from the Gulshan area where I live. It is also a great course, offering 18 holes, even though I mostly play only nine holes. The golf course is regarded for its lush green fairways, well maintained greens, and challenging layout and quite a lot of ponds/water. KGC has a vibrant golfing community too. The club provides good clubhouse, pro shop and coaching services, enhancing golf experience. I enjoy playing golf here, but off course, I look forward to trying out beautiful golf courses in other areas in Bangladesh during my term here.
Your golfing nightmare?
Water hazards (laughs). Facing water hazards makes me experience self-doubt, a lack of confidence which can affect my swing. But I am so lucky that my companion and friends in TGC always support me and even bring me some spare balls. Although at breakfast time after playing golf, I was charged 100 taka for every ball I lost. The good thing is I always stay motivated during the game. I feel lucky to have many beautiful hearts in TGC.
Which sports are most popular in your country?
Badminton is arguably Indonesia's most successful sport. Indonesia has won gold medals in badminton in many international championships and Olympic Games. However, there are also some other popular sports such as football, futsal, basketball, volleyball and also the native Indonesian martial art pencak silat, and many more.

As you know, Bangladesh has an inspiring story of growth and development, aspiring to be an upper middle-income country by 2031. What significant changes have you witnessed since taking up your position in 2021?
I have been impressed that Bangladesh has been making significant strides in economic growth and development with focus on reducing poverty, improving infrastructure and promoting sustainable development. The country has been working towards achieving its goals outlined in its Vision 2021 and Vision 2041 documents. And I think with current progress and development, it would be possible to attain what their dreams are.
Indonesia is a tourist destination. Tell us a bit about the tourism industry there.
Indonesia has a vibrant and diverse tourism industry, a vast archipelago and offers tourists a wide range of attractions and activities; romantic beach holidays for example. Be wowed by gorgeous beaches such as those in Bali, the tranquil Gili Islands of Lombok. Hiking is also very popular, as you may climb numerous active volcanoes, including Mount Bromo and Ijen Crater in East Java, Mount Rinjani in Lombok, and Mount Batur in Bali. Adventure and sports also become the most demanding of special tourism, including some of the best dive spots in the world such as Raja Ampat in Papua. Indonesia's rich cultural heritage is worth investigating, from the historic temples of Borobudur to the traditional dances of Bali. Attending festivals, going to museums, wellness tourism and tasting the local cuisine are all great ways for tourists to become fully immersed in the culture.
Tourism has been one of the main drivers of economic growth, job creation, and foreign exchange earnings in Indonesia.
What are your hopes for Indonesia-Bangladesh relations moving forward?
I hope that the Indonesia-Bangladesh relationship continues to strengthen and to deepen in various areas. Some potential areas of cooperation and development, among others could include; enhancing trade ties with more sectors to cover, as well as promoting investment to boost economic growth and create more opportunities for business in both countries. Encouraging more people-to-people exchanges through tourism and cultural interactions, in order to strengthen mutual understanding and appreciation of each other's traditions and heritage. It is essential to continue engaging in open dialogues, diplomatic efforts, and mutual respect to foster a strong and productive relationship that benefits both countries.
Dhaka has been your home for the past two years. What things about Bangladesh will you miss the most after you leave?
I can tell you that since I arrived here, I think Bangladesh is a country with many unique and captivating aspects. Some of the things that I might miss, among others, are warm hospitality that makes my life in Dhaka feel welcome and at home. I enjoyed various traditional events, and festivals, not to mention the decorated wedding invitations and amazing food. I will also miss bustling markets and bazaars that provide an exciting shopping experience. Me and my family have favourite menus including mutton kacchi biryani and roast chicken with pulao rice. Even though my home chef can learn it, I guess the taste will be different.
What is the secret to the success of your career?
Always be willing to learn and be resilient. My biggest challenge is to be in a positive mindset and committing to stay focused and be motivated. I'm very fortunate here in Bangladesh to be able to develop strong professional networks and at the same time to build relationships across layers of walk of life. My involvement in TGC ensures a healthy balance between work and personal life.
Do you have a life's lesson that you would like to relay to youngsters for their careers?
There are some valuable life lessons that I experienced that might be beneficial for youngsters; embrace failure, it's a natural part of growth. Learn from your mistakes, adapt and keep moving forward. Discover what you love and pursue it passionately. Be resilient because life can be challenging. And last but not the least, invest in meaningful relationships. Genuine connections enrich your life and provide support during tough times. Don't forget to always ask the Almighty for His blessing.