WINNER LIST
Winner Shaikh Faridul Islam
Runner Up Lt Col Md Kamruzzaman
2nd Runner Up Tousif Hasan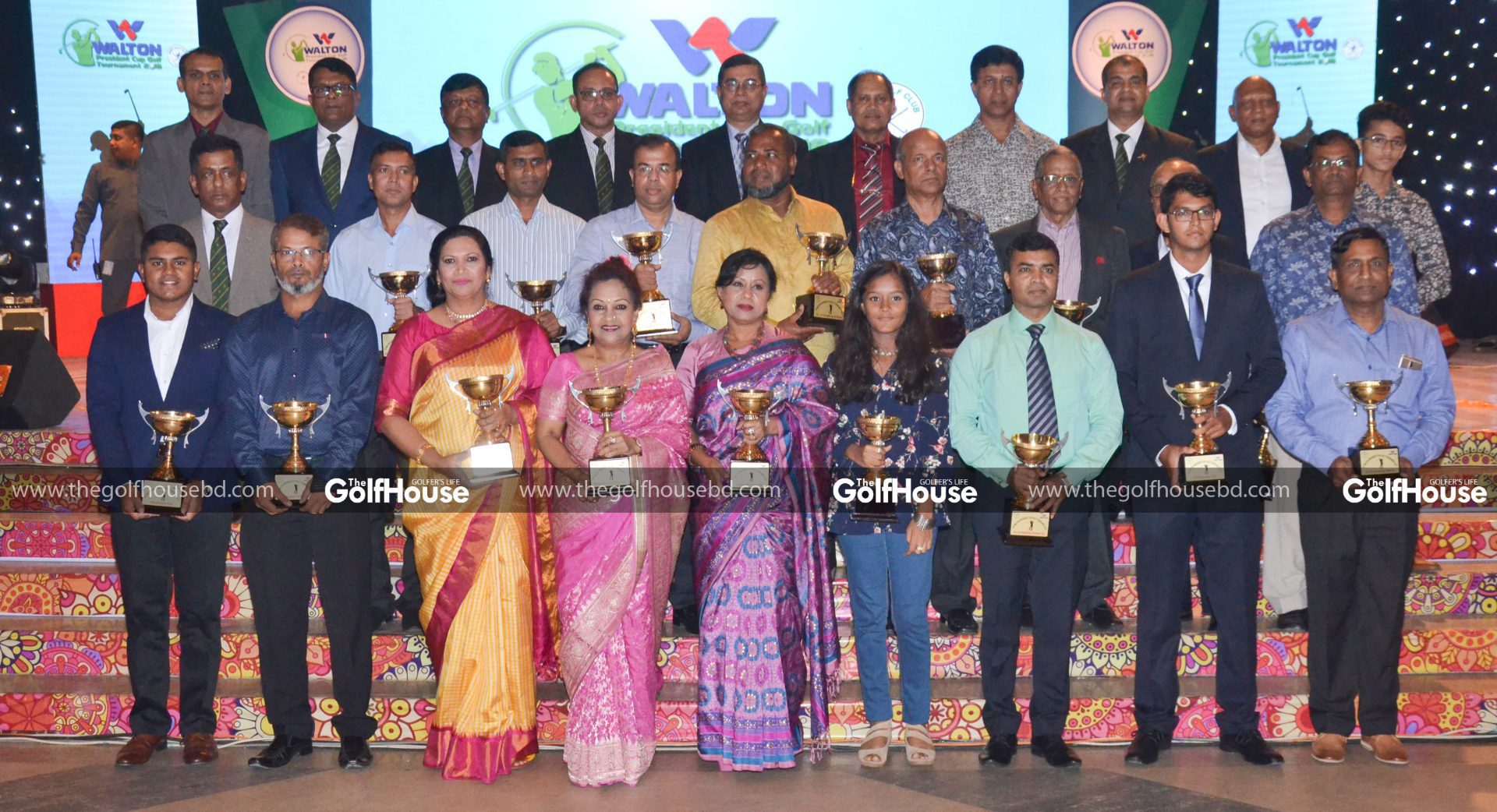 Among 696 golfers, Mr Shaikh Faridul Islam won the title of the four-day 3rd Walton President Cup Golf Tournament 2018, held at Army Golf Club, Dhaka on April 25-28, 2018. Lt Col Md Kamruzzaman grabbed runner up and Kusum Farid won the Ladies Winner title.
General Abu Belal Muhammad Shafiul Huq, Chief of Army Staff, Bangladesh Army and Chief Patron, Army Golf Club gave away the prize to the winners as the chief guest.
……………………………………………………………………………………………………………….
……………………………………………………………………………………………………………….
Major General S M Matiur Rahman, President, Army Golf Club, Brigadier General Shah-Noor-Jilani, Chairman Tournament Committee, Army Golf Club, Brig Gen Muhammad Hasan Imam Farazi, Golf Captain, Army Golf Club, Lieutenant Colonel Mohammad Nurul Kabir, Member Secretary, Army Golf Club, Lieutenant Colonel Md Tozammel Haque (Retd), Chief Executive Officer, Army Golf Club, Major Muhammad Almas Uddin (Retd), General Manager, Golf Operations & Sports, Army Golf Club and S M Nurul Alam Rezvi, Vice Chairman, Walton Group were also present. A large numbers of participants, other members of Walton Groupand high civil and military officials with their spouses attended the function. Followings were the winners of tournament.