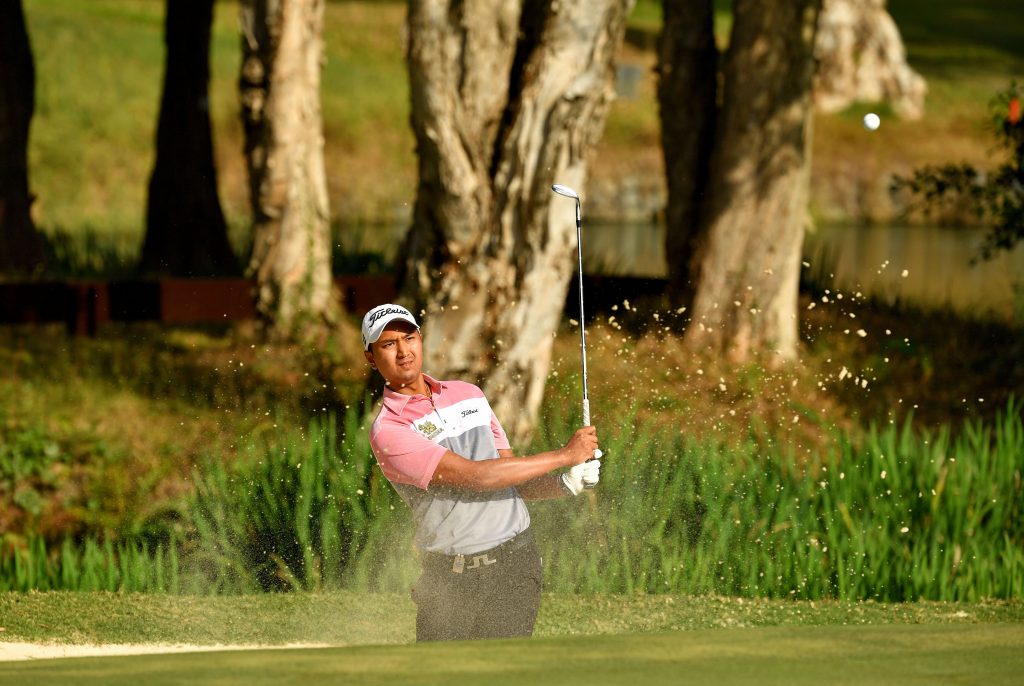 Thailand's Sadom Kaewkanjana, who burst onto the professional scene last year by winning on both the Asian Tour and Asian Development Tour (ADT), says he can't wait for the Asian Tour to resume play.
"I missing playing in international tournaments and I haven't met my foreign friends for a while," said Sadom.
"However, I have been competing in more golf tournaments in Thailand and I have more time to practice and improve my shots."
The rising star claimed the Bangabandhu Cup Golf Open in Bangladesh in April last year – two months after winning the Thongchai Jaidee Foundation event on the Asian Development Tour (ADT).
His success in Bangladesh meant he became the fastest Qualifying School graduate to win on the Asian Tour. He had successfully negotiated the Qualifying School at the end of 2018 and the  Bangabandhu Cup Golf Open was his first event as a professional on the Asian Tour.
The record was previously held by Australian duo Kane Webber and Todd Sinnott who won in their second starts after coming through the Qualifying School in 2006 and 2017 respectively.
Sadom has been playing on both the All Thailand Golf Tour and Thailand PGA Tour this year, and finished off his season with a top-20 finish in SINGHA-SAT Khon Kaen Championship last week.
"My performance during the year was okay. During this time, I have been trying to make my body stronger and I have been training to get more driving distance," said Sadom, who shot to fame in 2017 when he triumphed in the Singha Pattaya Open on the All Thailand Golf Tour as an amateur.
He enjoyed a stellar amateur career and was ranked as high as 10th on the Official World Amateur Rankings. His amateur wins include the Malaysian Amateur Open and All Indian Amateur, both in 2017, and the 2018 Dutch International Junior Open.
"Next year, I aim to play mainly on the Asian Tour and I hope to finish in a good position on the Order of Merit. I will also play on Thailand's tours, where I hope to win at least once."
The 22 year old chose to spend much of this year in his home town in the south of Thailand.
He adds: "I have done many activities with friends that I haven't done for a long time such as playing football. I like football and I was a football player when I was young, but when I started playing golf, I didn't have time to play football. Also, I had more time to learn how to cook and I have spent more time with my family."
"I would like to say Happy Christmas and Happy New Year to everyone. May everyone be happy, healthy and safe from COVID-19. Please don't forget to wash your hands often!"