Devrim Ozturk has been posted in Bangladesh as ambassador of Turkey for the last three years. A career diplomat, Ozturk was posted in different countries before assuming the ambassador's post for the first time in Dhaka. Incidentally it is in Dhaka that he got his initial lessons in golf. And now he is a regular golfer at the Kurmitola Golf Club and a member of the Dhaka Diplomatic Golf Association. The veteran diplomat discussed his golfing experience and his diplomatic career as well as the friendship between Bangladesh and Turkey during a candid conversation with TheGolfHouse.
Tell us about your introduction to golf.
I arrived in Dhaka in August, 2015 and we had a golf tournament right next month. That was the first time I came to the Kurmitola Golf Club and I was very much impressed with the venue and its facilities. I didn't play golf before that. My Bangladeshi friends encouraged me to learn golf. I started training, but still didn't have the courage to go to the green. But my friends forced me to go to the green and that's how it all started.
Why do you love playing golf?
I'm not a very active in sports. To be honest, my job keeps me very busy. But in Dhaka this is a special place where you can feel you are in nature with so much green and animals like deer, monkeys and birds. That is what attracts me to golf mostly.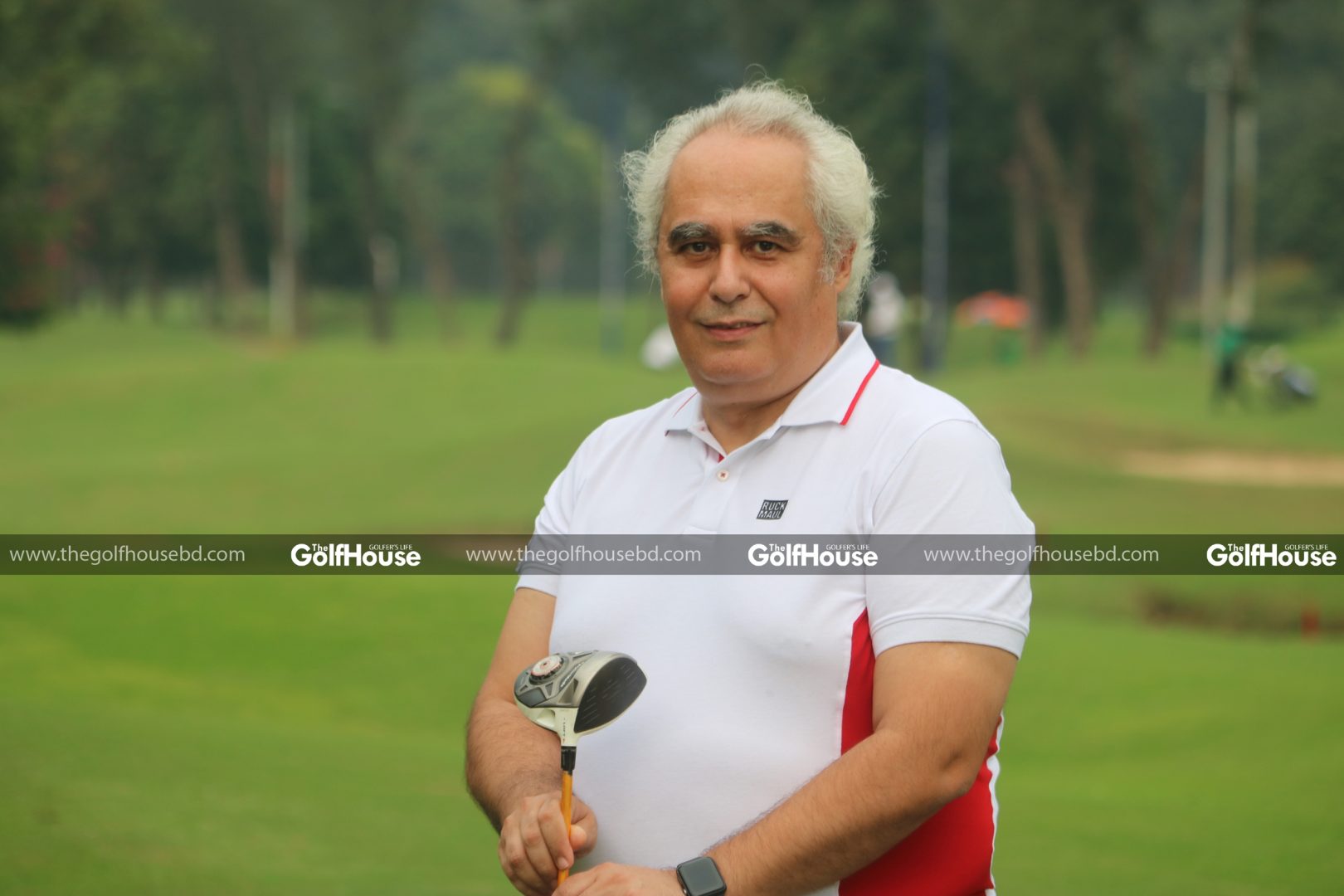 What is your impression of Bangladesh golf?
As I said this place has encouraged me to begin golf. It is very quiet here. Dhaka city is a little bit exhausting with so much traffic and everything, but here it is so tranquil.
Turkey is one of the most attractive tourist destinations. Tell us about the tourism sector there.
Last year the number of tourists that visited Turkey was 32 million. This year within the first six months, the number has crossed 20 million. So Turkey is a major tourist destination. We have such a great culture and so does Bangladesh. We have similar culture and same religion. You know Hazrat Shahjalal was a student of Maulana Rumi. This is a shared bond and it is getting us closer. Turkey has historical sites for Christians too. Turkey is at the connection of two different continents – Europe and Asia. So there are so many cultures and so many attractive places in the country.
What about golf in Turkey?
Golf is popular in Turkey, maybe not as much as in Bangladesh. But it is coming up and expanding due to tourism. People who are coming from the Fareast are interested in playing golf and we have nice resources to play golf. The climate is preferable for the people who play golf.
Which one is your favourite golf club?
Kurmitola so far. I have been to the Army Golf Club and the Bhatiary Golf Club in Chittagong as well.
……………………………………………………………………………………………………………….
Also read: I SWUNG 10 TO 15 BALLS INTO THE POND
……………………………………………………………………………………………………………….
Your most memorable experience in golf?
Together with our diplomatic friends, we joined a tournament in Thailand. I'm not a very good player, but still there was this incident which took me by surprise. I hit the ball into the water and instead of the ball sinking, it skidded on and went to the other side. It impressed my colleagues also.
Your nightmare in golf?
The water hazards are my nightmare. I lose so many balls there.
Dhaka Diplomatic Golf Association is a very active golf group and you are one of its members. How did your association with this organisation happen?
As soon as I started training, I became a member of the group. Unfortunately now the number of people from the diplomatic core is less than what it was two or three years ago. But still we have five/six ambassadors and also DAs and young diplomats. We want it to expand and we want to encourage our colleagues and diplomats to begin golfing.
Let's hear about your career as a diplomat.
My first posting was in Doha, Qatar. Then I was in Moscow, Madrid, Tehran and Hamburg. I was posted as consul general in Hamburg. But my first posting as an ambassador is in Dhaka.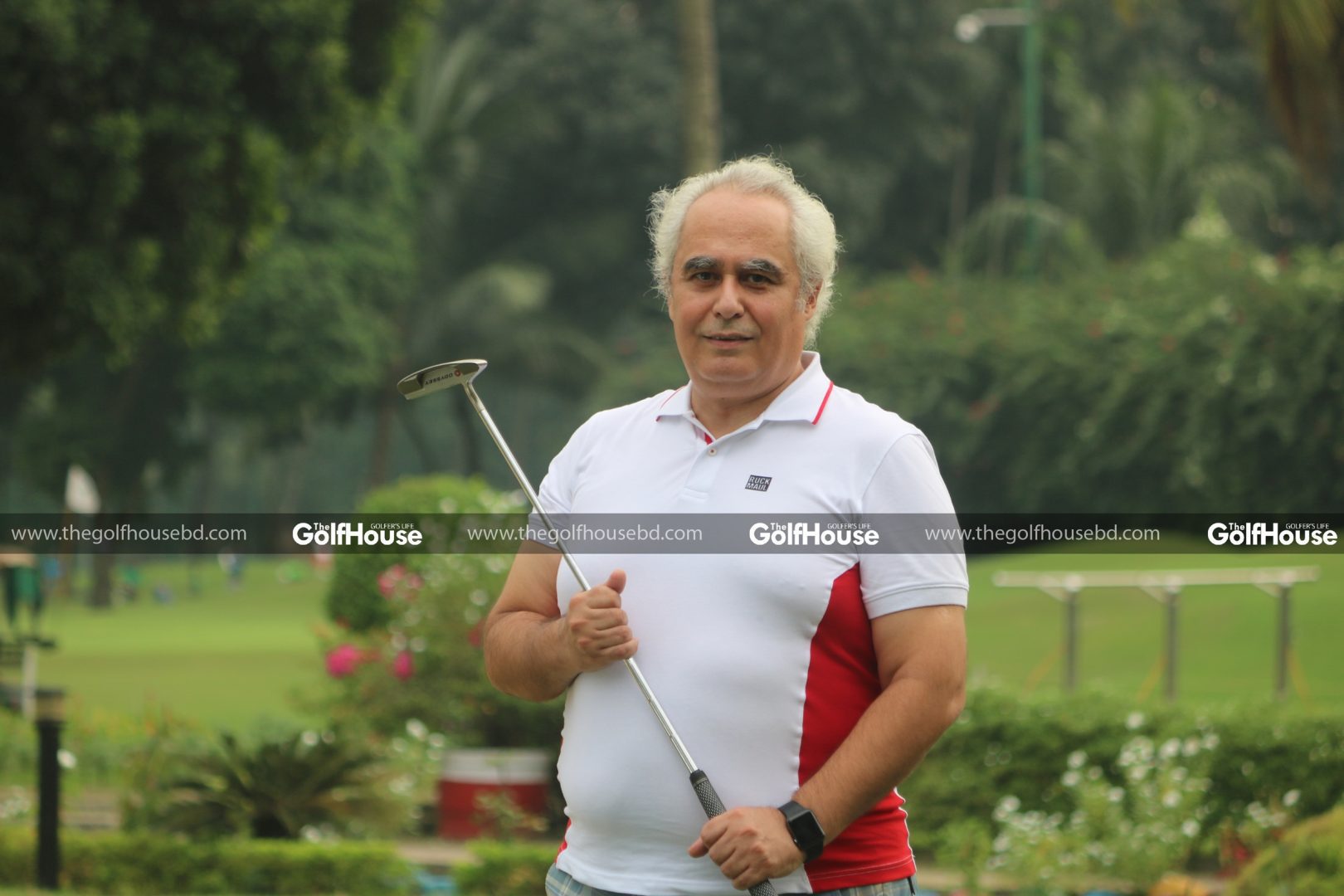 Did you always want to be a diplomat?
Yes, it was my dream. When I went to high school, I wanted to be a diplomat because I like knowing other cultures and people. It is not a very easy life because you live like a nomad, but it is prestigious because you represent your country in other countries. It's a big responsibility but a matter of pride too.
Do you have a lesson from your life that you would want to relay to the youngsters?
Youngsters should decide what they want to be when the time is right. They must work and also follow their ideals. I wanted to be a diplomat but someone else might want to be a doctor or something else. But whatever he wants to do, he should do it with full effort so that he can become the best. Don't forget to enjoy life too. Spare some time for yourself and enjoy the time with some sport like golf or any other.