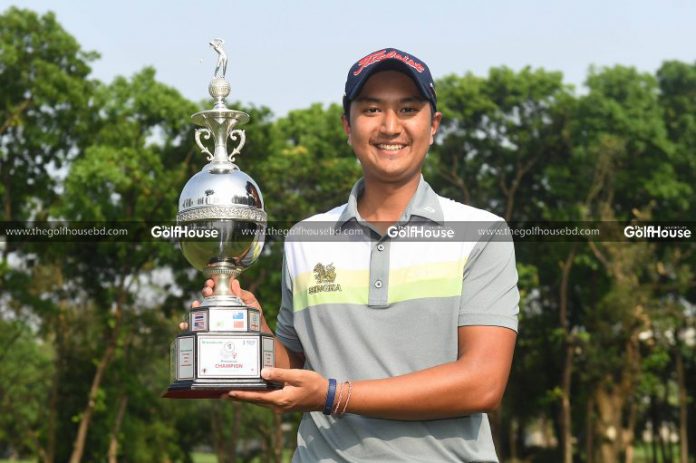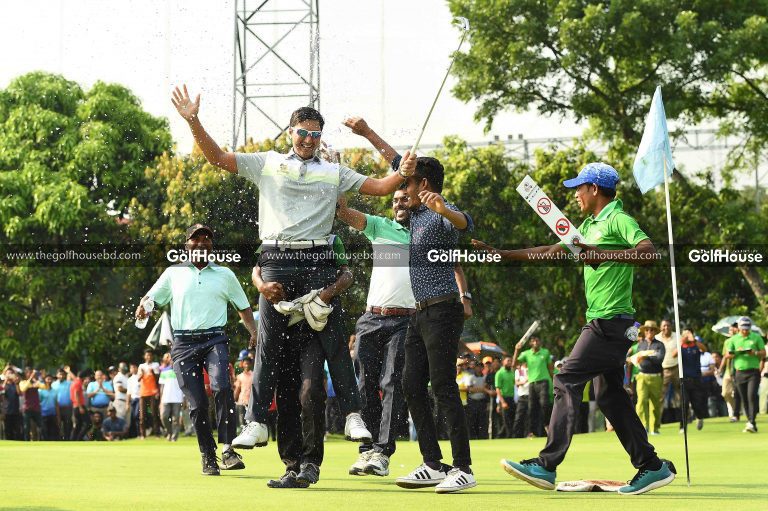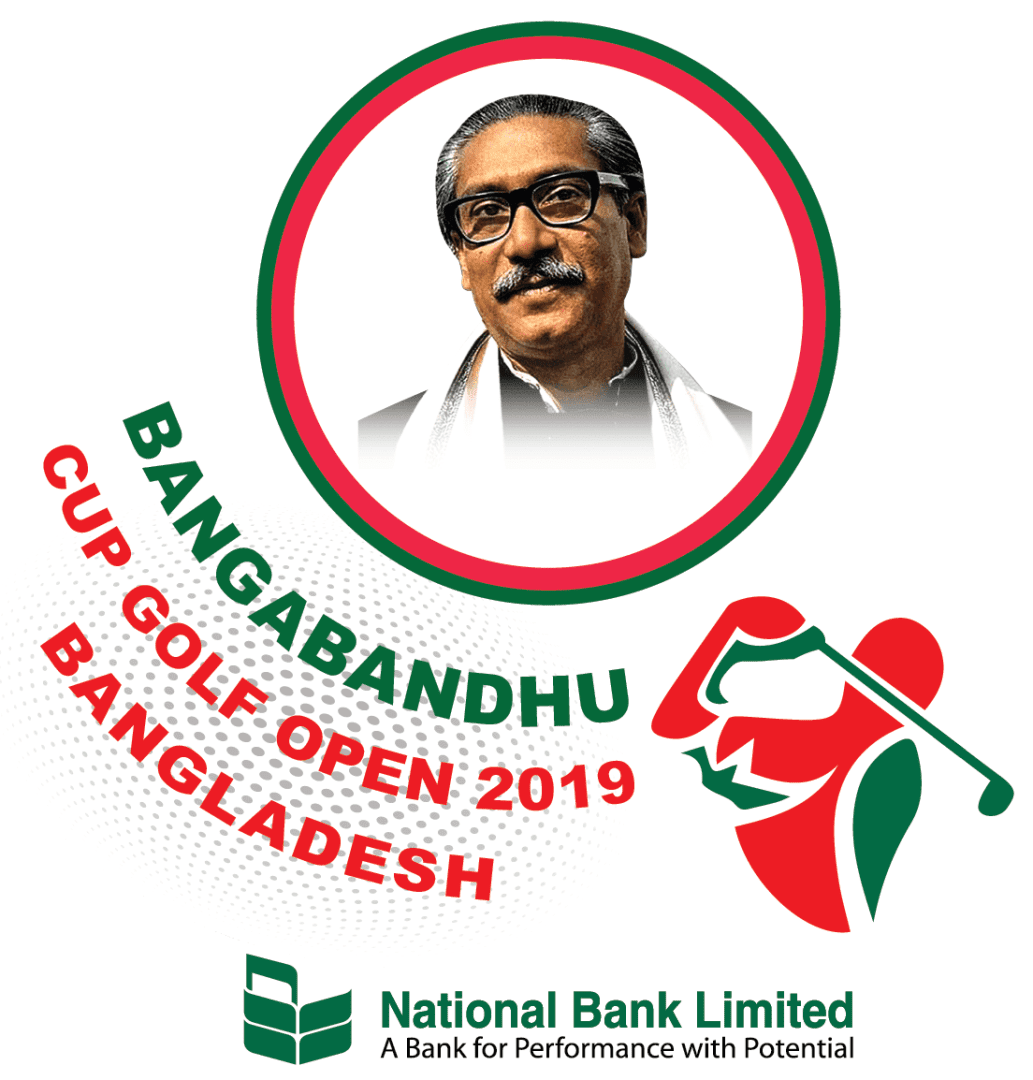 There is an oft-repeated quote in football by former England international Gary Lineker, which goes: "Football is a simple game. Twenty-two men chase a ball for 90 minutes and at the end, the Germans always win."
Golf may be a sport far different in terms of nature and excitement from the beautiful game, but when it comes to Bangladesh hosting an annual Asian Tour event, this famous quote somehow draws parallels: The Asian tour in Bangladesh is a simple game. Around 150 men including a large number from Bangladeshis play it for four days and at the end, some young Thai golfer runs away with the crown.
That is what happened at the Kurmitola Golf Club yesterday, with rookie Thai golfer Sadom Kaewkanjana winning the Bangabandhu Cup Golf Open in his debut Asian Tour event. The 20-year-old, who held the lead since the second round, survived a nail-biting finish to clinch the 350,000-dollar event by a single stroke, thereby becoming the third golfer from Thailand to win the prestigious event in its five-year history.
Sadom was understandably elated with making his winning debut on golf's third-most important tour after having come through the qualifying school last December.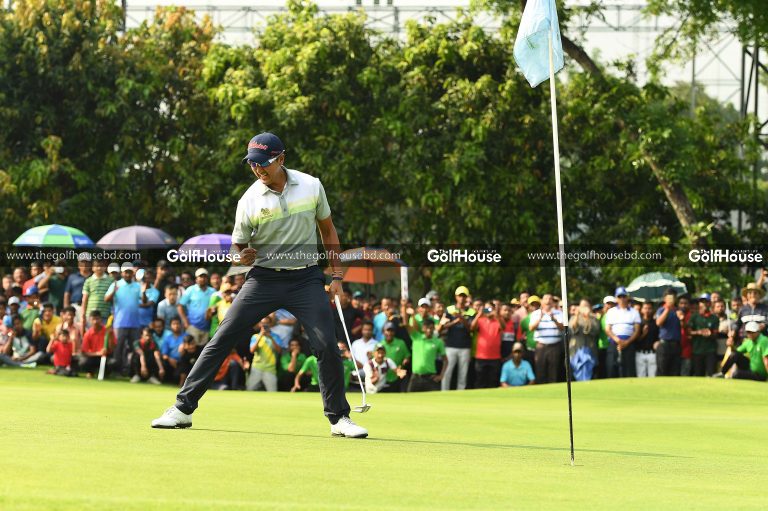 "Winning in my first start on the Asian Tour, I feel very happy. I will take a lot of positives from this week and this win will give me a lot of confidence in my game as well. It's been an unbelievable journey since turning professional last December," Sadom told Asiantour.com.
"I didn't expect to do so well. I finished second here in an amateur event four years ago. It's good to come back and get that win now as a professional. I will remember all the good memories here," said the youngster, who pocketed a paycheque of 63,000 dollars.
While Sadom was celebrating his breakthrough victory, it was time for introspection for the Bangladeshi golfers, many of whom had started the event promisingly but failed to maintain consistency over the four days.
Bangladesh's best golfer, Siddikur Rahman, finished tied 12th after a disappointing 74 on the final day for an aggregate of eight-under-par (276). The two-time Asian Tour winner, who had carded only one bogey over the first three rounds, returned a card of six bogeys against three birdies in the final round. He was frustrated with his own performance and bemoaned some wayward drives and putting.
"It was disappointing for me really. I would call it bad luck after having played so well in the first three rounds. I hit three shots into the trees, which was very wayward for me," Siddikur told reporters after the day's play.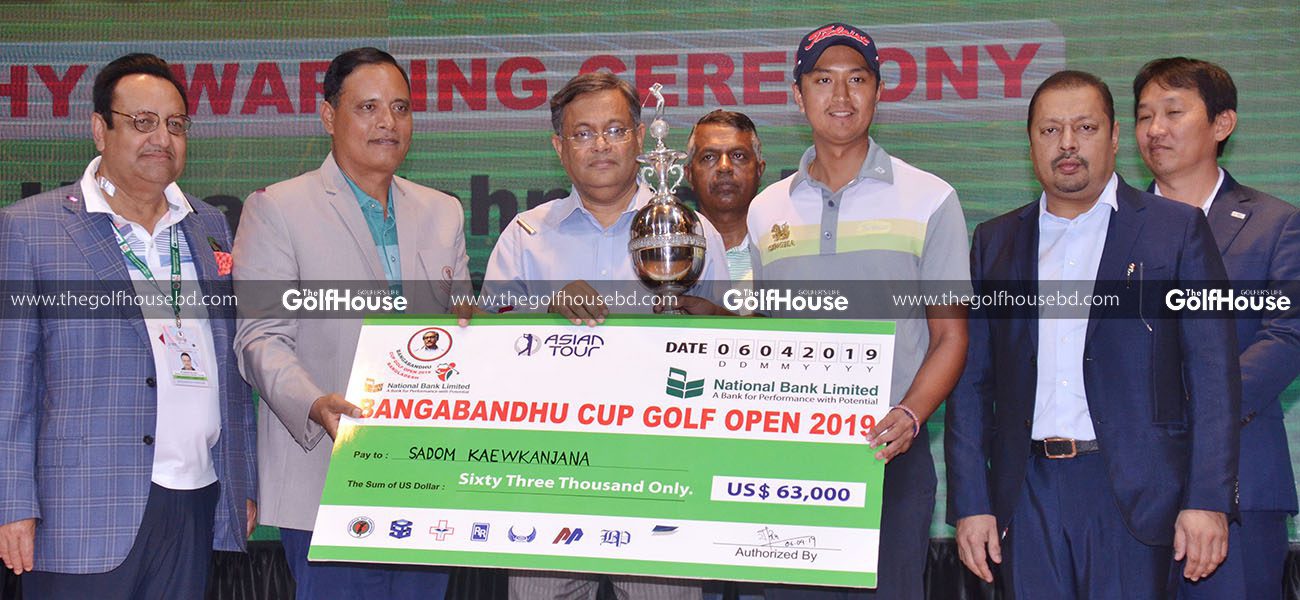 The 34-year-old admitted that he was under no pressure for the title as the gap with the leader was too much to start with; rather he pointed to some broader malaise of the game in Bangladesh for the overall poor results of the golfers.
"If I am asked, I would say we do not get the desired training, fitness-wise and mental counselling too, which golfers from other countries enjoy. This is what makes the difference at the end of the day," the veteran golfer opined.
"I spent twice the amount of my earnings for golf last year, without even having a sponsor. And this is unthinkable for the other golfers of our country," Siddikur added.
The best performer among the locals, though, was Jamal Hossain Mollah, who finished tied 10th with an aggregate of nine-under-par (275). The 34-year-old golfer had a flawless last round with six birdies to finish as the best local golfer in this event for the second year running.
"I played for the title. I had two good days and two bad days. If I didn't make mistakes on the other two days, I might have been close to the top," Jamal said, while echoing Siddikur's sentiments that local golfers need better training, especially psychological training to cope with the pressure of performing for four days against the best golfers from the region.
Sajib Ali and Akbar Hossain finished in joint-15th position with matching scores of seven-under-par (277).