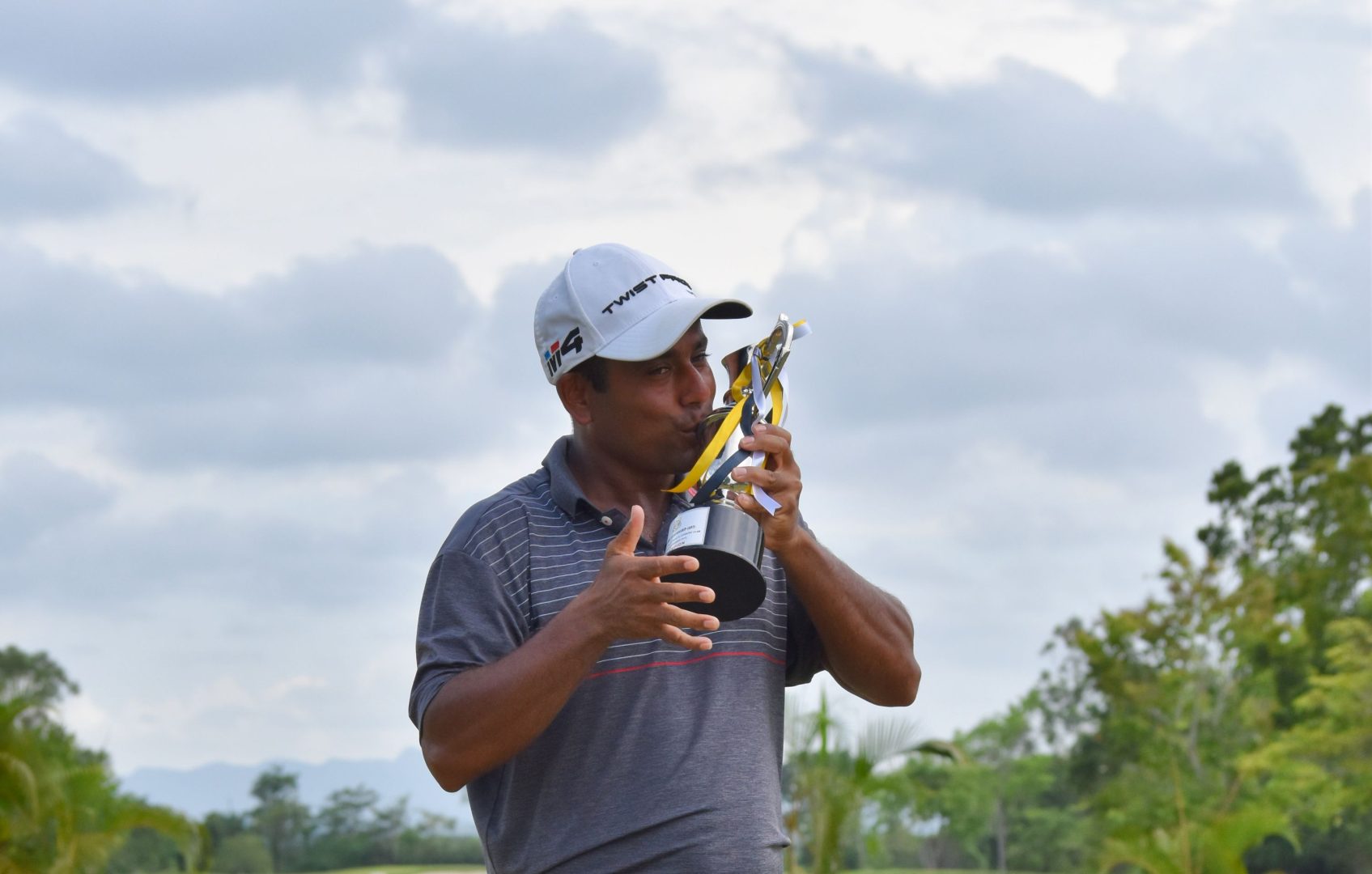 Shakhawat Sohel of Bangladesh sensationally eagled the first extra hole to win his maiden Asian Development Tour (ADT) title at the PGM Miri Championship on Saturday.
Shakhawat returned with a solid five-under-par 67 in regulation play to tie with rising star Nitithorn Thippong (70) of Thailand on seven-under-par 281 at the (RM225,000 approximately US$58,000) ADT event.
When they returned to the 18th hole for the play-off, it was a cool and composed Shakhawat who produced the shot of the day when he chipped-in for eagle from 40 yards to pip Nitithorn, who had earlier set up a 12-foot birdie putt from the bunker.
The victory was a dream come true for Shakhawat, who erased the heartbreak of losing in a play-off on the ADT in Malaysia in July. With this triumph, he became the second Bangladeshi to win on the ADT after Siddikur Rahman.
"I'm feeling great. I can't express what I'm feeling. This is my first victory in an international tournament and I'm very proud and happy," said the 33-year-old, who won US$9,503 and earned six Official World Golf Ranking points (OWGR).
"When I saw my eagle chip disappearing into the hole, I was just too excited. I remember screaming and celebrating. I think I threw my cap as well," he laughed.
"The feeling was different when I lost in a play-off a few months ago. I was very sad but the experience helped me today. I was thinking a lot then and rushing my shots but today I'm more relaxed. More importantly, I was focussed on what I wanted which was to win," said Shakhawat.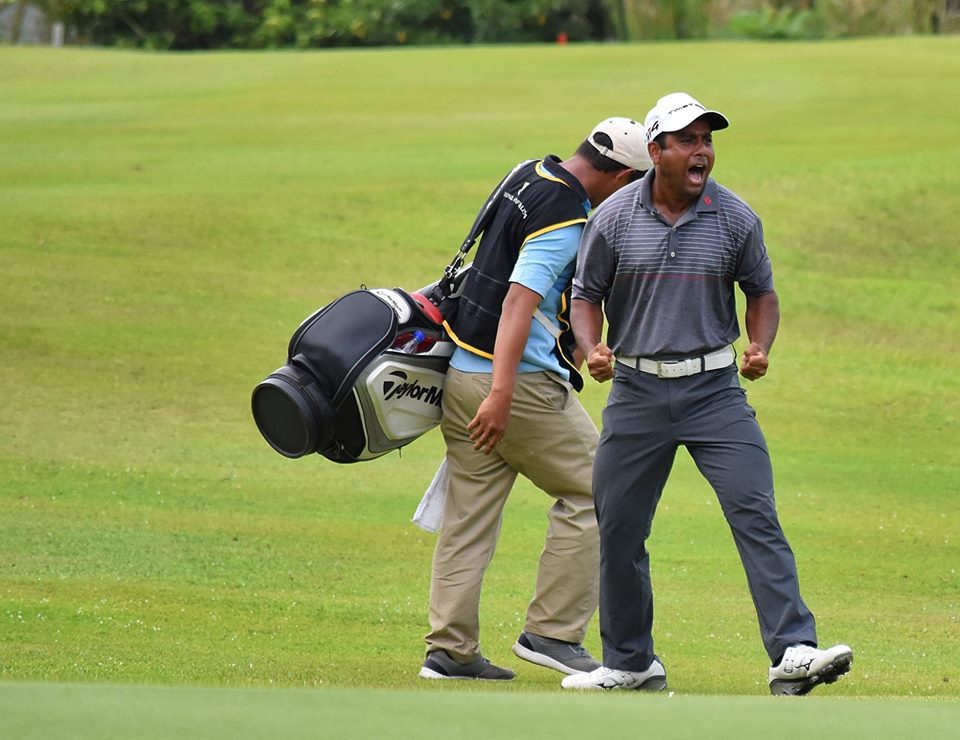 He was three shots off the pace at the start of the final 18 holes but he took full advantage of a solid short game which resulted in a flawless round highlighted by five birdies.
Shakhawat's victory is an inspiring underdog story as he started his sojourn in golf as a caddy at the Kurmitola Golf Club where he would play 18 holes with a single 5-iron. But what he lacked in the golf bag, he made up with talent and his strong will to succeed.
"It is a tough life for us," said Shakhawat. "We play without sponsors and as a junior we rely on club members and donations. I remember using a five-iron to chip and putt," he laughed.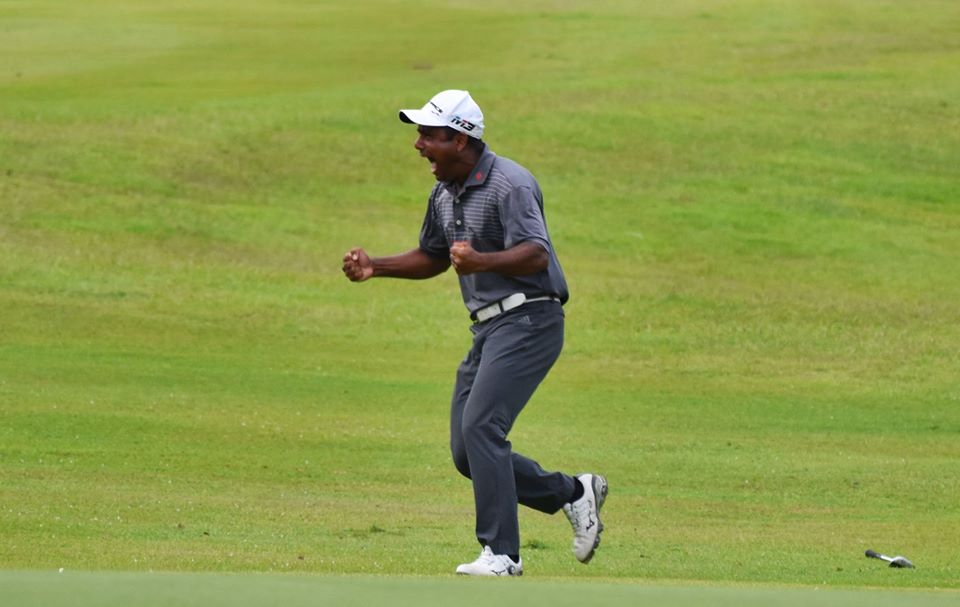 "I had help to finally receive a full golf bag thanks to my sister and a Japanese member. It was a proud moment when I represented my national team because we played in tournaments around the world. Now I'm a winner on the ADT."
Shakhawat is in position to earn a 2019 Asian Tour card after moving to sixth place on the Order of Merit. He needs to stay inside the top-seven on the final rankings to stand a chance to join his good friend Siddikur Rahman on the region's premier Tour.
Leading final round scores:
281 – Shakhawat SOHEL (BAN) 72 73 69 67, Nitithorn THIPPONG (THA) 70 69 72 70
282 – Poom PATTAROPONG (THA) 71 71 74 66, Janne KASKE (FIN) 74 70 71 67, Donlaphatchai NIYOMCHON (THA) 74 72 68 68, Han LEE (USA) 68 72 71 71
283 – Mathiam KEYSER (RSA) 72 72 69 70
284 – Elki KOW (INA) 69 79 69 67, Kazuki HIGA (JPN) 72 71 70 71
285 – Ben LEONG (MAS) 71 72 73 69
286 – Miguel CARBALLO (ARG) 69 72 73 72
287 – Chanat SAKULPOLPHAISAN (THA) 72 74 75 66, Varanyu RATTANAPHIBOONKIJ (THA) 72 70 72 73
289 – Jeremy WENDELKEN (USA) 72 75 74 68
290 – Jordan IRAWAN (INA) 76 75 71 68, George GANDRANATA (INA) 71 77 71 71, Sam LEE (FIJ) 72 74 72 72
291 – Sajawat SRIPRASIT (THA) 74 75 72 70