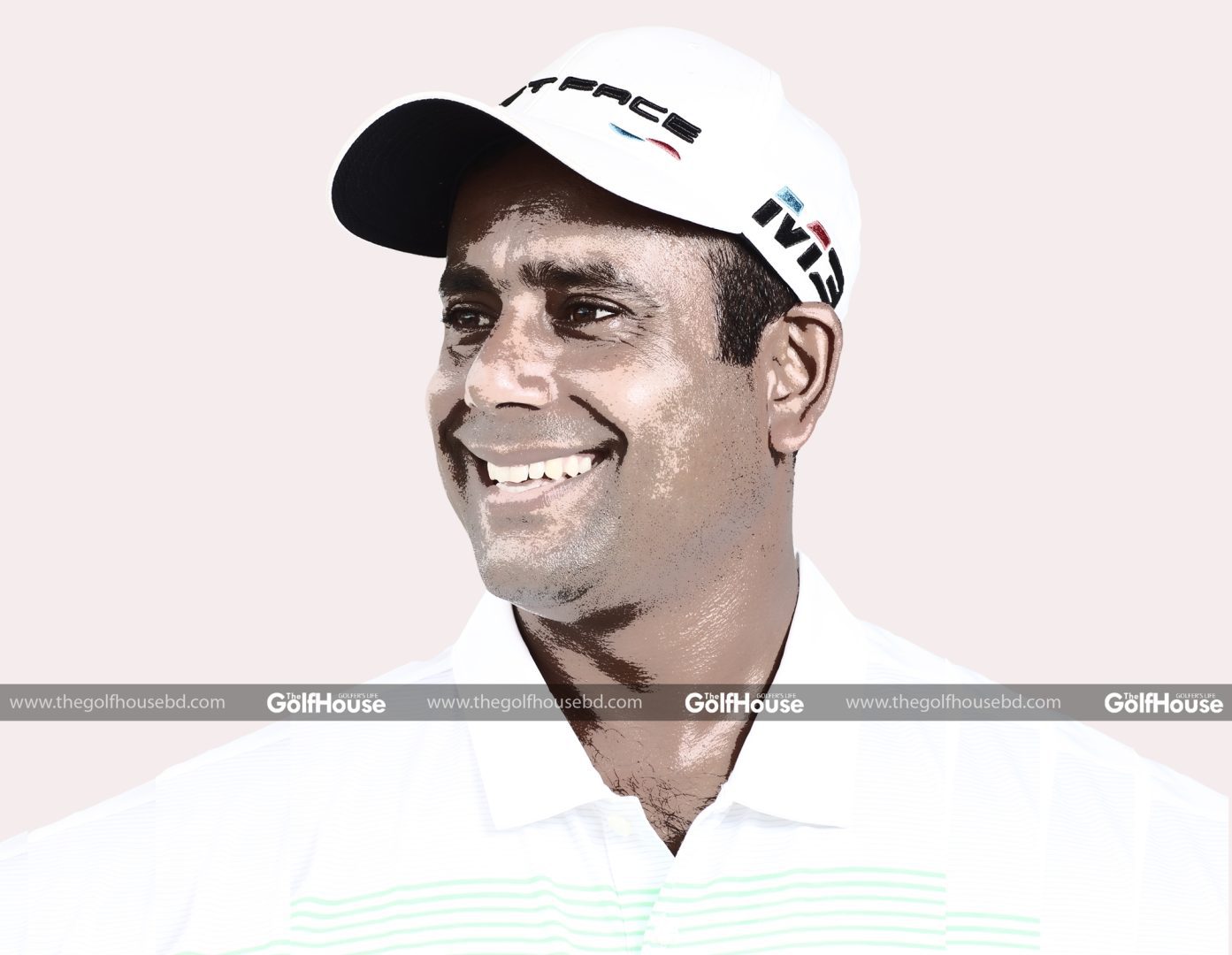 Golfer Shakhwat Hossain Sohel (SHS) broke his long-standing jinx on the international circuit by winning the PGM Miri Championship in Malaysia on Saturday. The 33-year-old golfer from Kurmitola, who has had a similar past to the country's premier golfer Siddikur Rahman and many others, had been knocking on the door of success for quite some time. He endured heartbreak in Malaysia only three months ago when he lost in a playoff in one of the Asian Development Tour (ADT) events. This time though, the golfer made no mistake as he eagled the first hole of the playoff to take the title by the scruff of its neck. Sohel shared his winning experience and future targets during a conversation with The Daily Star's Atique Anam yesterday.
TDS: How was your feeling when you eagled that first extra hole in the playoff in the PGM Miri Championship?
SHS: It was an excellent feeling. I was so excited if you see the pictures of that moment you would know. Doing something good for the country and winning the first international title is something not possible to describe in words.
……………………………………………………………………………………………………………….
Also read: BELITUNG AND BANGLADESH
……………………………………………………………………………………………………………….
TDS: You had lost in a playoff in Malaysia just three months ago. What was going through your mind when you tied the game and went into another playoff?
SHS: I didn't even think of sinking an eagle. It just happened; you can say there was a bit of luck. Since I lost the playoff earlier, I tried not to take any pressure. I said, whatever happens will happen. I had lost in the playoff three months ago, so maybe I was a bit tensed inside, but I think that experience helped me in this instance.
TDS: Describe the winning shot.
SHS: It was a chip shot from 44 yards. The opponent's shot had fallen within 12 yards of the hole. So I tried to hit it around 40 yards and thought I would putt it in the next shot. But somehow the ball dropped in from 44 yards and the victory was sealed.
TDS: You had gone close to winning titles on a number of occasions. How much will this victory help you overcome that mental barrier?
SHS: It usually takes time to win the first time. But once that is done, things get much easier. I am in good form and I hope I can do better if I keep my hard work going.
TDS: How competitive is the ADT compared to other international tours?
SHS: The competition is undoubtedly lower than in the Asian Tour, but you will get many Asian Tour players on the ADT, so it's not that easy either. Some of the ADT players come out of good colleges and work under good coaches. I think the ADT is much better than the Indian circuit as it is the platform to the Asian Tour and higher. Our ultimate target is the Asian Tour and the European Tour.
TDS: You are in sixth position in the ADT Order of Merit currently. You will earn a card for the Asian Tour if you finish within the top seven. How confident are you about that?
SHS: I am confident that if I can continue with my current form, I will definitely earn the full Asian Tour card next season. There are three more events in October and a couple more then and I will try to do my best to earn the card.