Prominent Bangladesh's golfer Siddikur Rahman swung his way to second position in the Porsche European Open in Hamburg, Germany on Friday.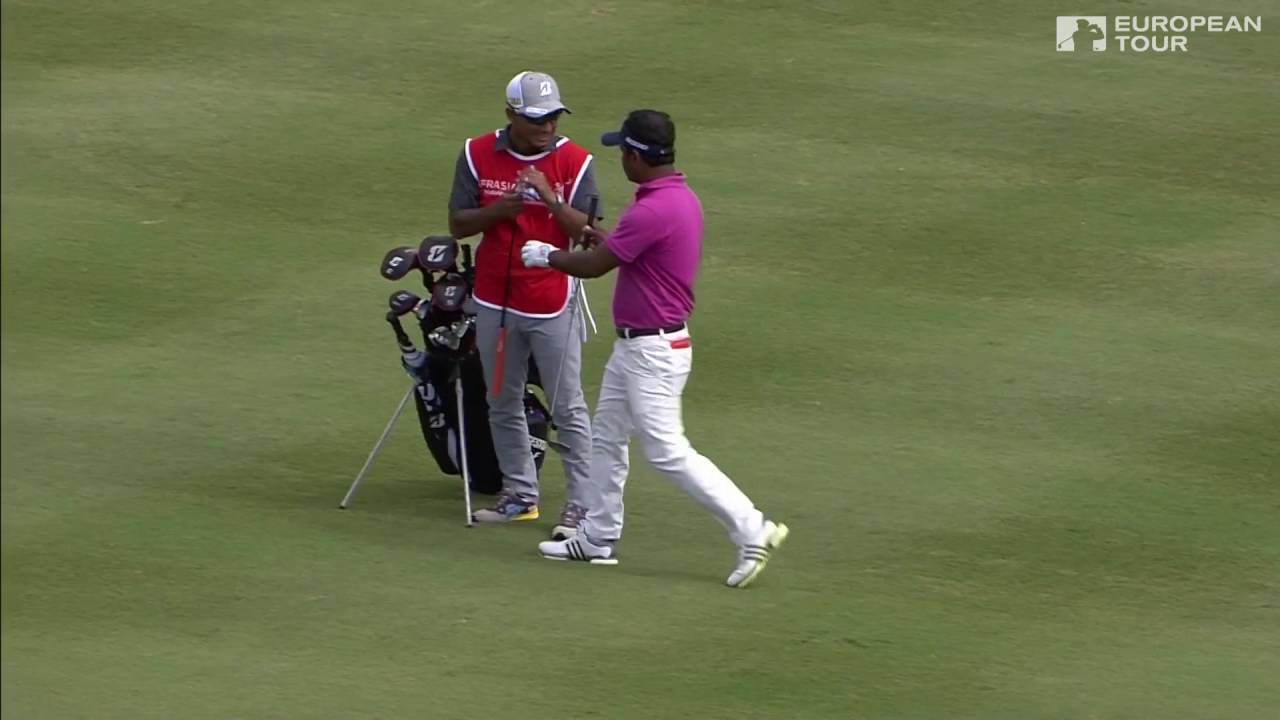 The two-time Asian Tour winner, who is participating in the 2-million-euro event courtesy of a finish within the top twenty of last year's Asian Tour Order of Merit, moved 31 places up from the first round.
The 32-year-old golfer had started the event with a two-under-par (70) on Thursday and was in 33rd position, having exchanged five birdies for three bogeys. However, the ace golfer turned on his A Game yesterday as he hit eight birdies against two bogeys on a rain-affected day at the Green Eagle Golf Courses.
With an aggregate score of eight-under-par (136), Siddikur was trailing the leader, England's Stephen Chesters, by a single shot.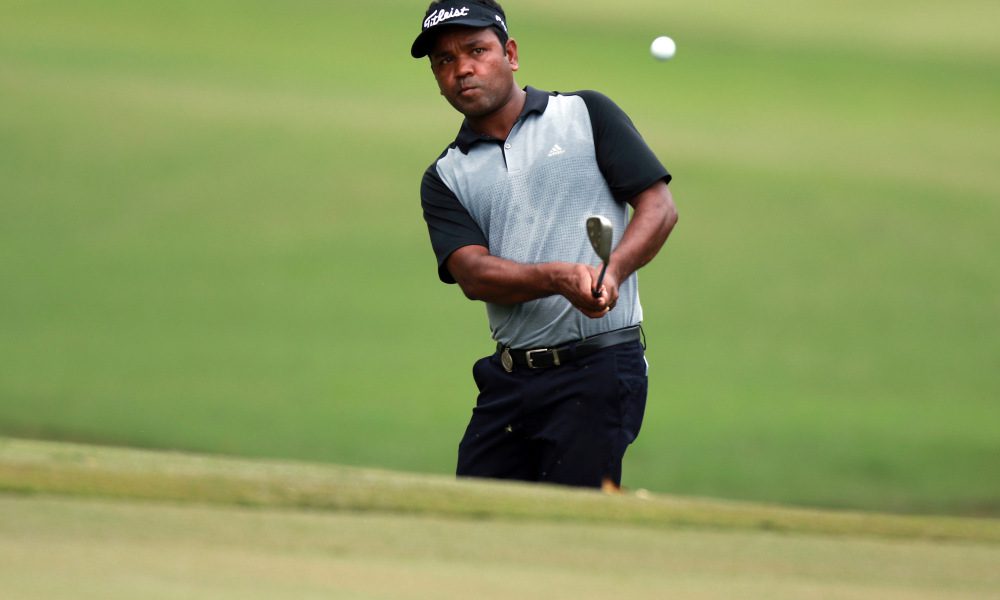 Mentionable here is that the ace Bangladeshi golfer had finished second in the Mauritius Open – a tri-sanctioned event – last year, despite leading by three shots till the 16th hole on the fourth and final day. That second-place finish, however, earned him a few invitations from the European Tour, regarded as the second best tour in the world after the US PGA Tour.
Siddikur earned his place in the field by finishing 16th on last year's Asian Tour money list with $190,389. He's earned just over $93,000 this season and lies 17th. He has a chance over the next 36 holes to cash a check for $392,000 with his first European Tour win.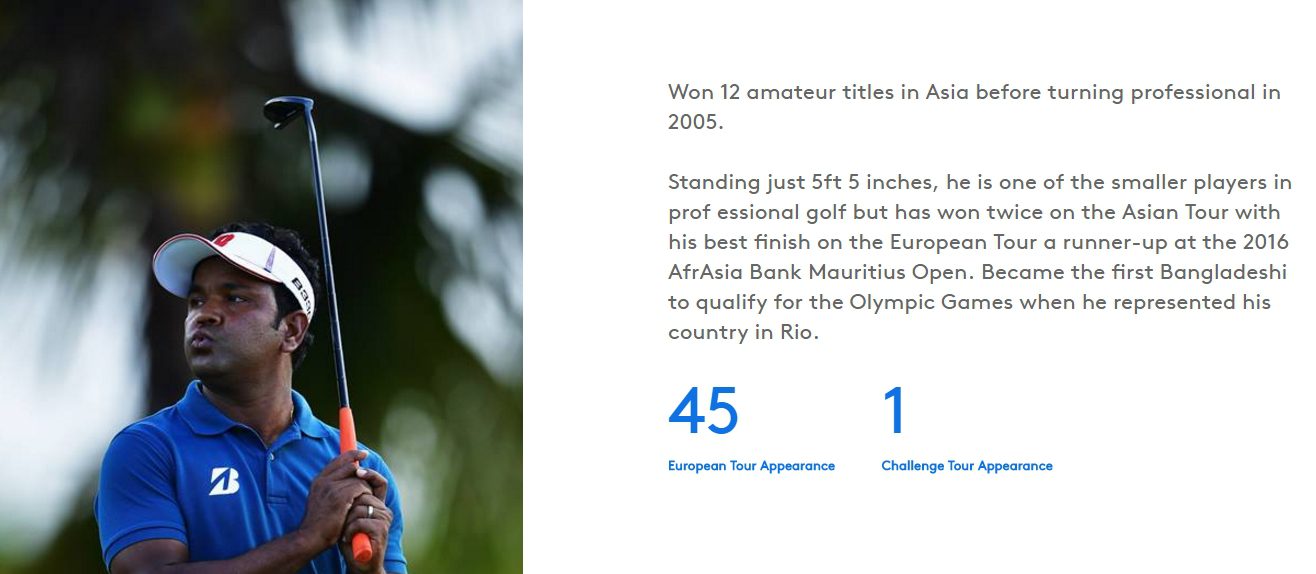 Those numbers seem insignificant among the huge sums in modern professional golf, but a fortune for a poor boy from the Bangladeshi capital Dhaka.
Siddikur didn't start out in professional golf like many of today's pampered professionals. No silver spoon for Siddikur. More like no spoon.
Siddikur's story begins near Kurmitola Golf Club in the Bangladeshi capital Dhaka. He grew up near the golf course, but didn't come from the sort of social set who could afford membership.
Kurmitola, one of 15 courses in Bangladesh – five 18-hole and 10 nine-hole layouts – proved a lifeline for Siddikur, and a way into golf.
Siddikur worked as a forecaddie for eight years from the age of 9. He wasn't paid a lot, but the money was important.
"I was paid 12 cents a round," Siddikur said. "Then I went to 30 cents. It was big money for a poor boy."
Siddikur supplemented his meagre income with money games against other caddies.
"We didn't play on grass except once a week. We played mostly on soil. We would make small holes in the dirt and put sticks in for flags."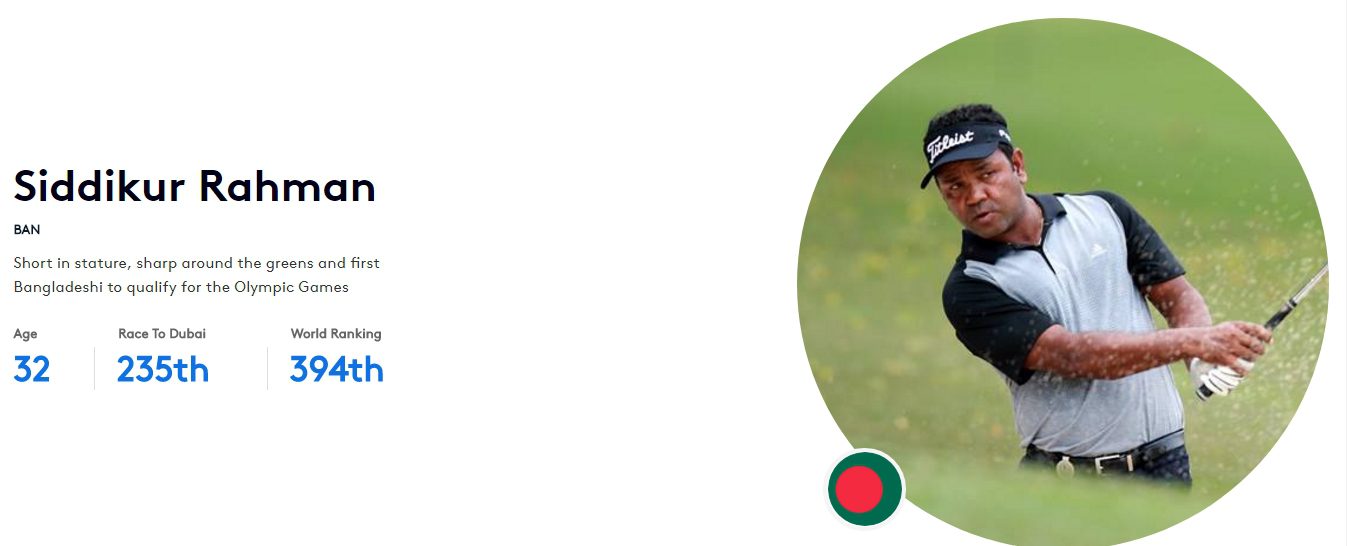 Siddikur only had one club for the first two years of his golfing life.
"Golf in Bangladesh was only for rich people. I wanted to play but couldn't afford clubs. So I bought this old 7-iron head for about 50 cents. I got a metal pole. I took them to a welding shop and made my club. I used it for everything – long shots, chipping, pitching, putting, bunkers, high shots, low shots. It taught me to be creative."
He also used his ingenuity to get a grip on his handmade 7-iron.
"I cut open the old Titleist balls, took out the rubber bands and wrapped them around the shaft for a grip."
That hand-fashioned club allowed him to develop a swing good enough to be picked out of 100 kids for tuition. From there he graduated to the Bangladesh national amateur team.
"I practiced seriously and got on the national team in 1999. That's when I felt I had a chance to play this game as maybe a career."
Siddikur turned professional in 2007 after 12 amateur wins in Bangladesh, Pakistan, Sri Lanka and Nepal. He's racked up a number of professional wins in Asia, including two Asian Tour wins, the 2010 Brunei Open and 2013 Hero Indian Open.
He was the first Bangladeshi winner on the Asian circuit. He was also the first Bangladeshi to play in the World Cup of Golf and the first from his country to play golf in the Olympics.
Despite his success, he's never forgotten his roots.
"I still remember those old days as a caddie," he admitted. "Every time I have success, I look back to those days and think how lucky I am."
Two more good rounds and he'll set another milestone for Bangladeshi golf by becoming the first from his country to win a European Tour event.
Not bad for a guy who began his golf career with just an old 7-iron head.