Sajib Ali was one of the most promising golfers of the local scene a few years ago. However, like many other young golfers, he failed to match the high expectations that everyone had attached to him. Having struggled with a bit of injury and other issues, he is currently having a good run of form as he finished as the best local player in the Chittagong Open recently. He also won the Hosaf Cup prior to the Chittagong Open. The Kurmitola golfer hopes the worst time is over and he can now match the promise he had showed as a youngster.
You started the year with a victory, winning the Hosaf Cup. How satisfied are you with the victory and how was your preparation regarding the tournament?
I always try to play my own game. I played three tournaments this year, but could not do well in Chittagong and Savar. It bothered me a bit. Everyone was asking why I was doing so poorly. They thought I might have family issues, but to be honest, I had a bit of an issue with my health. So I rested for a few days and then started training for the Hosaf Cup. I worked on my swing during this practice. Then I went to Savar and won the Hosaf Cup, and now I'm feeling happy about it.
How was the last year for you?
Last year went pretty well for me. I won a number of titles last year including the Summit Open, Paragon Cup, Bashundhara Cup.
What is your plan for this year?
I had planned to go to India for the qualifying school of PGTI, but could not go there due to some issues. Inshallah I will go there next year. Qualifying for the Indian Tour is my target currently.
We saw an emerging Sajib Ali three-four years ago, but we haven't seen you flourish the way we had hoped for. What is the reason behind it?
I had some physical issues as well as family issues which set me back a bit. Inshallah you will find me in old form this year.
You finished as the best local player in the Chittagong Open recently. What was your plan and expectations regarding this tournament?
My preparation was pretty good. In fact I played very well in the first two rounds, but could not finish accordingly. My putting troubled a bit in the last two rounds which is why the scores didn't go as expected.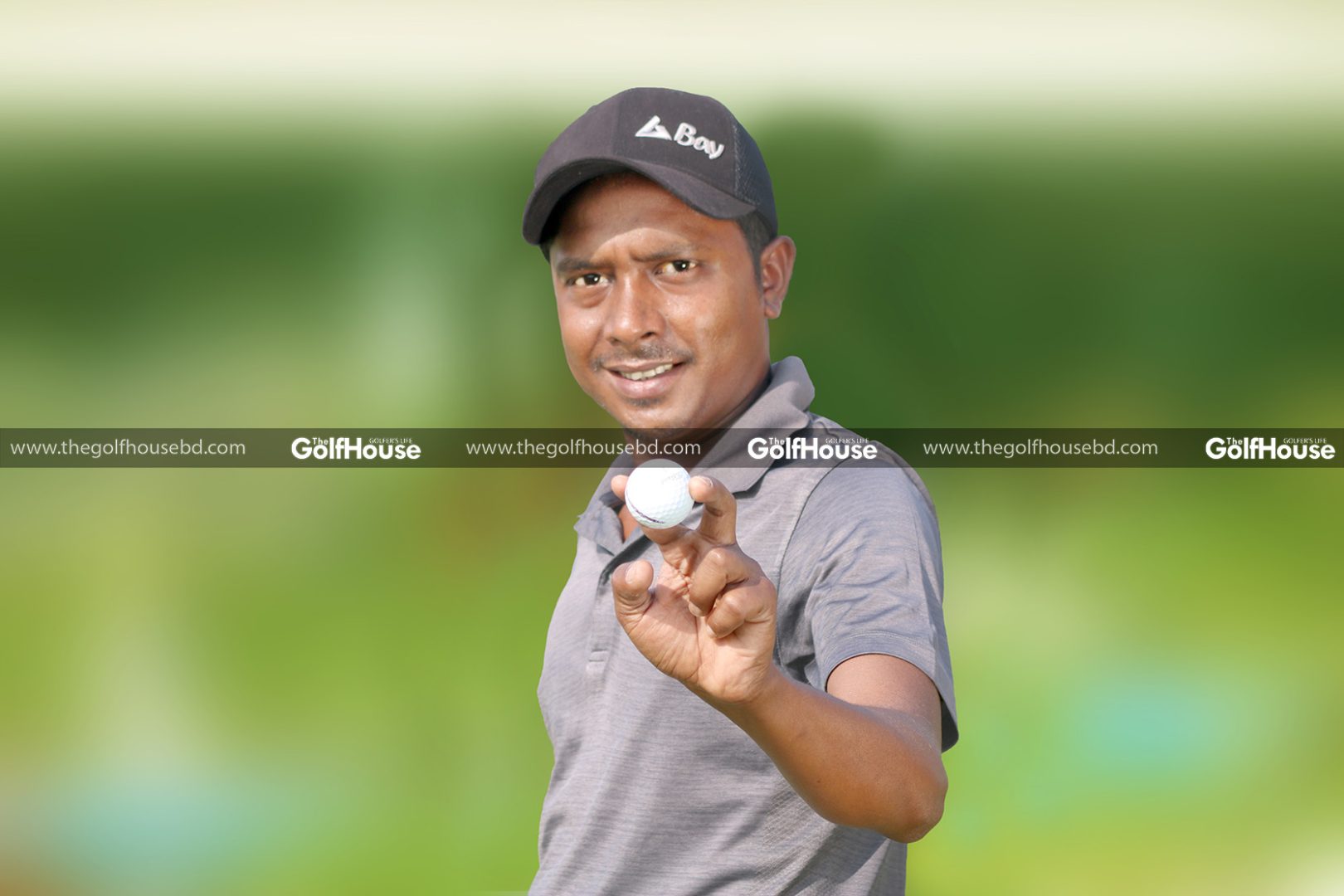 Why could you not win the title?
Those who finished in top five are all very experienced. None of us locals have that kind of experience. However, I learned things playing alongside them. I learnt a lot from Rashid Khan. The most important thing is putting, which decides the final score.
The Bangabandhu Cup Golf Bangladesh Open is coming next. What is your expectation from that tournament?
With the confidence gained from this tournament, I think if I can train a few days ahead of the Bangabandhu Cup, I can do well. We face physical and mental hurdles when playing a big tournament. But I think we should play our natural game so that we are not overwhelmed with other issues which might impact our performance. If we play without taking pressure, we can perform well.
What physical problems have you faced and what remedies are you seeking?
I'm doing regular exercise. I have learnt a few exercise techniques from Siddikur bhai which I am putting into practice. I feel my game has improved due to these exercises.
The number of tournaments has risen in recent years. Do you think golfers get to do more practice and are becoming better due to this?
The more tournaments we get to play, the more we, the professional golfers, will improve. We don't usually get to play when there are no tournaments. Golf, as a whole, will be benefitted with the increase in the number of tournaments.
Do you want to say anything else?
I thank my sponsors, Bay Development, who are sponsoring me for the last 10 years. They have stuck with me through my thick and thin. They have never pressurised me for anything. I thank Pintu sir especially as it is due to him I'm still a golfer. I am grateful to the company and to Pintu sir for their continued support. I hope they will continue to be by my side in years to come and I hope to win titles to repay their faith.