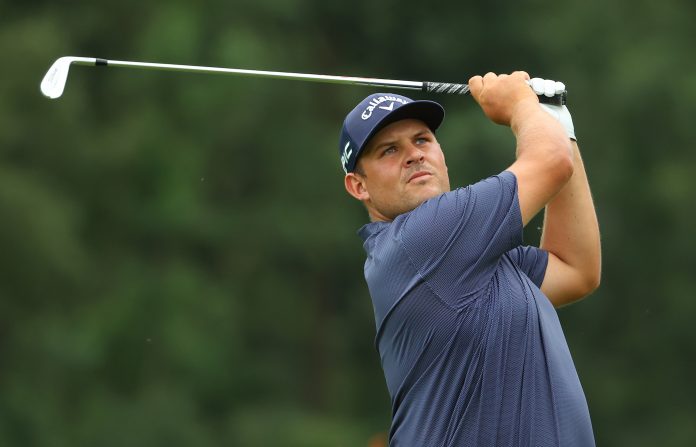 The South African won the Bain's Whisky Cape Town Open on home soil earlier in the year and picked up his first top ten finish since his Mother City success at the Challenge de España earlier this month.

The 2020 Limpopo Championship winner missed the cut in last month's D+D REAL Czech Challenge but is excited to compete on another impressive Czech course this week.

"I love Czech Republic, I think this is my fifth trip," he said. "I love everything about the Czech Republic; it's beautiful, the people are amazing, and we've played a couple of brilliant golf courses as well.

"It might be the most interesting golf course I've ever played. We've had a couple of struggles the first couple of holes. There are some elevation changes, I've had to cut corners and a couple of interesting things so it's going to be a fun week.

"It's got long rough, a couple of tiny fairways and huge elevation on the golf course. We've had a couple of holes of 60 yards of elevation. You've got to drive the ball well and there are a couple of big slopes on the green where you've got to place your irons well. It's a pretty all-round good golf course."

Ritchie will make his Open Championship debut at Royal St George's next month after qualifying through his Sunshine Tour Order of Merit success in 2020 and he believes his form is on an upward trend.

"The season started off well," he said. "Obviously winning early on in the season is great because it gets you a foot in the right direction. Since then, it's just been slow and steady. I haven't really done anything special but my game's good and I keep playing well.

"I played really nicely in Spain two weeks ago. I had a real good chance to put up a good chase, it was nice to be in contention and put up a challenge again. There's a lot of positives. I'm really looking forward to the week and the rest of the season."

Joining Ritchie in Brno this week is Road to Mallorca Number Two Julien Brun, who won last week's Open de Bretagne, and home favourite Ondrej Lieser, who last year became the first Czech to win a Challenge Tour title and be crowned Road to Mallorca Number One.

The action gets under way at 7:30am local time, with Ritchie teeing it up alongside Brun and Germany's Marcel Siem at 8:40am.