Thailand's veteran star Thaworn Wiratchant hit a glorious back nine 28 en route to an eight-under-par 63 to snatch the halfway lead at the Queen's Cup on Friday.
The 50-year-old Thaworn, who holds the most Asian Tour wins with 18 titles, was in mesmerizing form at Santiburi Samui Country Club, a venue which saw him triumph in the 2012 and 2014 Queen's Cup and 2008 Bangkok Airways Open.
After turning in one under with two birdies and one bogey, the double Asian Tour number one rolled in seven birdies, including four-in-a-row from the 10th hole to equal his best round at Samui and lead by one from playing partner Nicholas Fung of Malaysia.
Fung, who is chasing a maiden Asian Tour title, carded a 68 while six players – India's S.S.P. Chawrasia (68) and Rashid Khan (70), Filipino Angelo Que (70) and Juvic Pagunsan (67), Thailand's Prayad Marksaeng (70) and Pasavee Lertvilai (66) – are two off the pace in the US$500,000 tournament sponsored by Bangkok Airways and Sports Authority of Thailand.
Straight-shooting Chawrasia, ranked second on the Order of Merit, could have ended the second round one shot closer to the lead had he not signed for a higher score on his last hole, the ninth, which he birdied but signed for a par. The Indian six-time winner, who sank an eagle and one birdie in his bogey-free card, can take over top spot on the Merit list if he finishes second with another golfer or better on Sunday.
Pagunsan sank five birdies against a lone bogey as he stepped up his chase for a second Asian Tour victory. The 39-year-old, Asia's number one in 2011, needed only 26 putts to move into contention in the tournament which he has finished top-three in 2010 and 2012.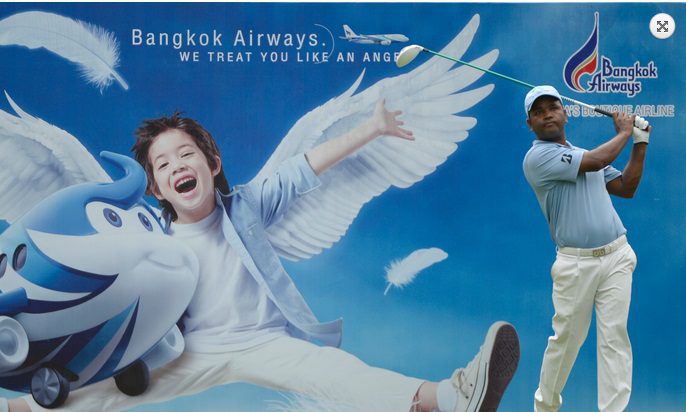 Bangladesh golfer Siddikur Rahman moved-up to joint 9th from 12th in the US$500,000 Queen's Cup after the 2nd round at Santiburi Samui Country Club ground in Thailand on Friday.
Siddikur aggregated six-under-par 136 and stayed three shots behind the leader Thaworn Wiratchant of Thailand.
Siddikur birdied in the 2nd, 10th and 15th holes in the 2nd round to score 3-under-par 68 and to share the 9th slot with three other golfers.
Earlier in the first round, the two times Asian Tour winner Siddikur carded 3-under-par 68 where he traded a worse double bogey in the 7th hole after a birdie in the 5th hole of the first 9, but bounced back with five birdies against a bogey in the last 9.