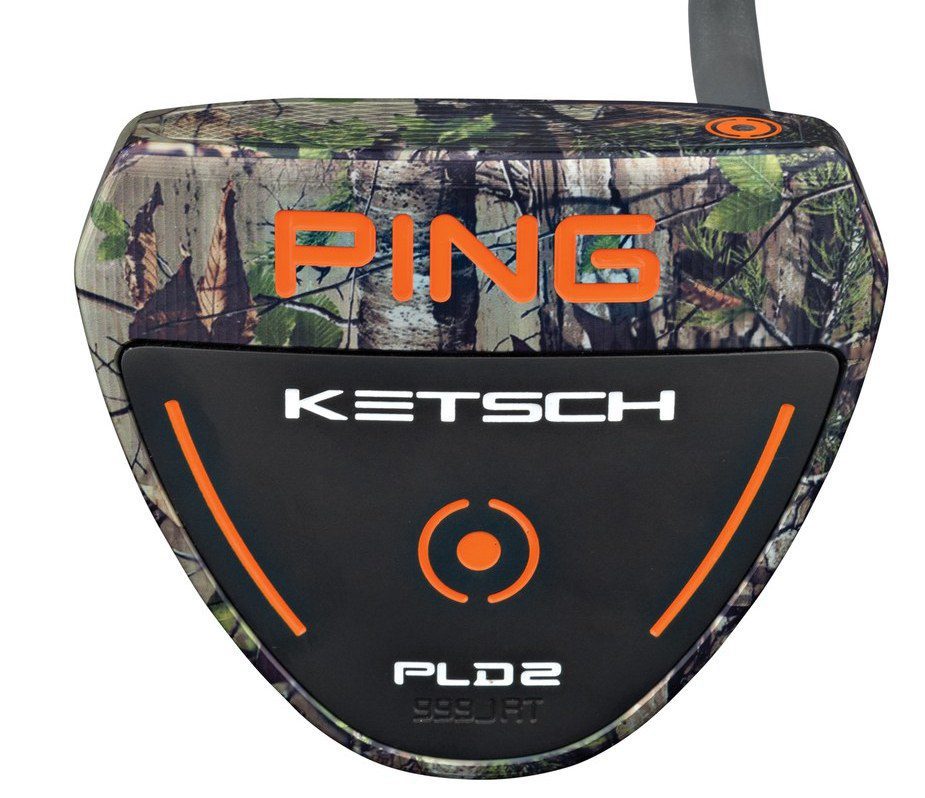 If you are on the hunt for birdies, Ping has two limited-edition putters that might be perfect to try: the new Camo Ketsch Realtree Xtra and Camo Ketsch Muddy Girl. Both clubs are part of Ping's new Putting Lab Design project that aims to advance design, technology and engineering concepts.
PING claims the contrasting sightlines make the Ketsch easy to aim, and 17-4 stainless steel sole weights yield a low centre of gravity for faster forward roll and exceptional stability. The patented TR face technology also ensures speed control across the face.
Both the Realtree Xtra and Muddy Girl models are milled from 6061 aluminum at PING in Phoenix to ensure the precise engineering detail of the Ketsch design. The stainless steel sole plate undergoes a nitriding finishing process, commonly used in the aerospace industry, which diffuses nitrogen onto the surface of the metal to harden the surface.
The stepless shaft has a brushed, non-glare finish that eliminates reflections and further distinguishes the look of both putters.
"The complex geometry of the Ketsch model really challenged us to execute the process to its fullest extent," added Solheim.
"We achieved unmatched image quality that would be impossible to replicate with other manufacturing methods. This type of technology has functional and decorative applications that we look forward to utilising in the future."
Both the Camo Ketsch Realtree Xtra and Camo Ketsch Muddy Girl are available for pre-order at Ping authorized dealers for TK 30,000 each.
PLD2 Putter Specifications:
 Authentic Realtree Xtra Camo Pattern; Authentic Moon Shine Muddy Girl Camo Pattern.
 Precision-Milled From 6061 Aluminum at PING in Phoenix.
 Patented True-Roll Face Technology Improves Ball-Speed Control.
 17-4 Stainless Steel Sole Weights Create Low CG and High MOI.
 Brushed Stepless Non-Reflective Shaft.
 PP58 Grip with Color Accents (Orange on Realtree Xtra Model, Pink on Muddy Girl Model).
 Matching Camo Design Putter Covers.