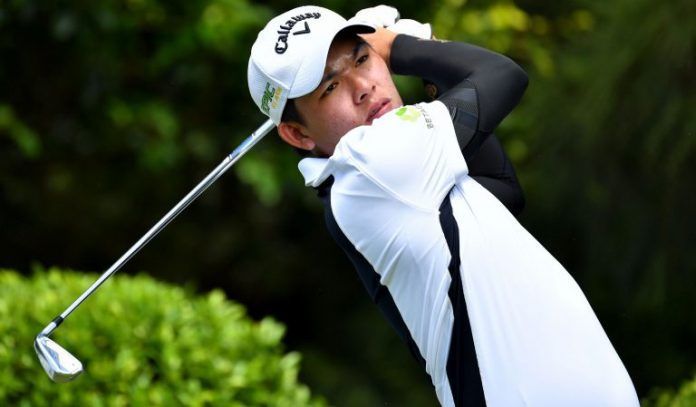 Thailand's brilliant young star Phachara Khongwatmai has described his triumph in the PGM CCM Rahman Putra Championship – achieved on this very day in 2015 – as being "like the first step to improve my game".
He claimed the Asian Development Tour event by the comfortable margin of four strokes at the Rahman Putra Golf and Country Club in Malaysia, to secure his first regional title as a professional.
"It is a very good memory and it's like the first step for me to improve my game," said the 21-year-old Phachara, speaking from his home in Thailand last week.
"At that time I was young and didn't think too much while I was playing. My game was aggressive. I enjoyed traveling on the Tour with friends. I was an easy-going person like a normal teenager. But now I am older and changed my perspectives with more careful planning."
The win was part of a phenomenal start to his career, coming just two years after he had tasted victory in the Singha Hua Hin Open in Thailand as a 14-year-old amateur.
He adds: "At that time [at the Singha Hua Hin Open] I was very young. I remember that I played without thinking of the result. After the second round, I was on top of the leaderboard, then after the third round I heard someone say that I'm a new golfer and I wouldn't win. To be honest, during that time I didn't think about the title. I just wanted to go out and play, enjoy and have fun. I didn't think about the trophy."
He says winning that event was a turning point and he decided to turn professional straight after.
"I discussed it with my parents and made plans for my life and which way to go. They did not force me and let me to decide. They have always supported me," says the Thai.
Phacahara also won the Boonchu Ruangkit Championship, on the Asian Development Tour, in Thailand later in 2015 to further enhance his status as the region's most exciting young player.
Surprisingly, the gifted golfer has yet to win on the Asian Tour and has been a runner-up on six occasions.
But a victory in the 2019 GolfSixes Cascais – an unofficial money ranking team event on the European Tour – with Thongchai Jaidee once again showed he is on the cusp of winning at the top level.
Despite the lack of silverware Phachara is upbeat and biding his time.
He says: "I never get discouraged and enjoy playing golf every time. It feels good to go out for a competition. However, I am still aiming to win on the Asian Tour and I think I have a chance to win in the future."
A minor car crash recently, that left him with stitches in his mouth, meant he had to take a short break from the game but he is expected to defend his Singha Esan Open title on the All Thailand Golf Tour later next month.
His win in that event last year was his fifth on home soil.
"To win the Singha Esan Open in February last year was a great feeling. It felt really good to  win after  a while. At that time my golf game was very good.  Although it's not an international title, it's a very good feeling to win at home."