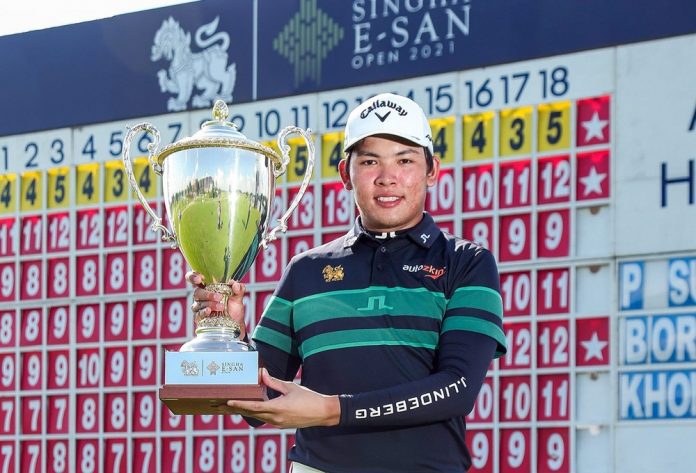 A trio of Asian Tour members were triumphant at the weekend with Thailand's from Japan, and Korean Bio Kim all winning on their respective home Tours.
Phachara claimed the Singha Esan Open on the All Thailand Golf Tour (ATGT) ‒ for the third time in his career ‒ just two weeks after winning the Singha Pattaya Open; Asaji won the Mynavi ABC Championship on the Japan Golf Tour Organization (JGTO); and Bio Kim secured the LG SIGNATURE Players Championship on the KPGA Tour.
Phachara's preparations for the restart of the Asian Tour at the end of this month in Phuket continued in brilliant fashion when beat compatriot Chanat Sakulpolphaisal on the first playoff hole at Singha Park Khon Kaen Golf Club.
He also lifted the trophy in 2016 and last year ‒ when he also won in extra time beating Thailand's Kosuke Hamamoto. He won the Singha Pattaya Open by five shot and was joined third at last week's Thailand Open. The 22 year old has now won seven ATGT titles.
Asaji's win was his third on the JGTO and came after a two-stroke victory over Japan's Mikumu Horikawa and Tomohiro Ishizaka. All three were tied when they reached the 17th but Aasji finished birdie, birdie at ABC Golf Club.
Bio Kim secured the LG SIGNATURE Players Championship by the comfortable margin of five strokes from Joohyung Kim ‒ Korea's 19-year-old star, who in 2019 became the second ever youngest winner on the Asian Tour.